FOLLOW US BY SUBSCRIBING ON THE E-MAIL LINK ON THE RIGHT-HAND SIDE  OF THE PAGE.
Send your e.mails with news and inquiries to: w.nation@mail.com
Article by White Nation correspondent- Johannesburg – December 21  2016
AUSTRALIA
A VAN  has rammed into the Australian Christian Lobby office in Canberra before exploding, according to local media reports.Lyle Shelton, the managing director of ACL tweeted an image of a burnt out van and confirmed that all staff were safe.
ACL managing director Lyle Shelton tweeted the incident shortly after 11:30pm yesterday, saying a vehicle had rammed its office in Canberra. Mr Shelton added that staff were safe, and photos he shared showed a burnt-out van in the car park near the building's entrance. The ABC understands the van was carrying gas bottles and that the driver of the vehicle was taken to Canberra Hospital for treatment. ACT police have confirmed they are investigating the incident, but have not said whether they have deemed the incident suspicious. In its only reference to the incident, ACT Fire and Rescue's website said emergency crews had attended a fire at the building in Deakin.
Mr Shelton said he was shocked this could happen in Australia and described the explosion as a "targeted attack". "There is no doubt in my mind that ACL was the target," he said. "Obviously we don't know the motives of the person who drove this van, but we have received a number of death threats and threats of violence over the course of this year that we have reported to police. "This is an attack on free speech in Australia, which I am deeply shocked about and never thought I would see in my lifetime."
DAMAGE TO THE FRONT OF THE CHRISTIAN LOBBY CENTER BUILDING
Mr Shelton said the ground floor windows of the ACL's offices were blown out by the force of the explosion. "Fortunately none of our staff or the tenants in the building were there," he said. "The building was vacant, it was after hours, so none of our people were injured." The van has been removed from the site but part of its tyres have melted onto the concrete. Mr Shelton expected to get a full police briefing at the offices this morning after flying back to Canberra from Brisbane. Two days ago, a vehicle burst into flames after being rammed into a building only a few kilometres away in Fyshwick.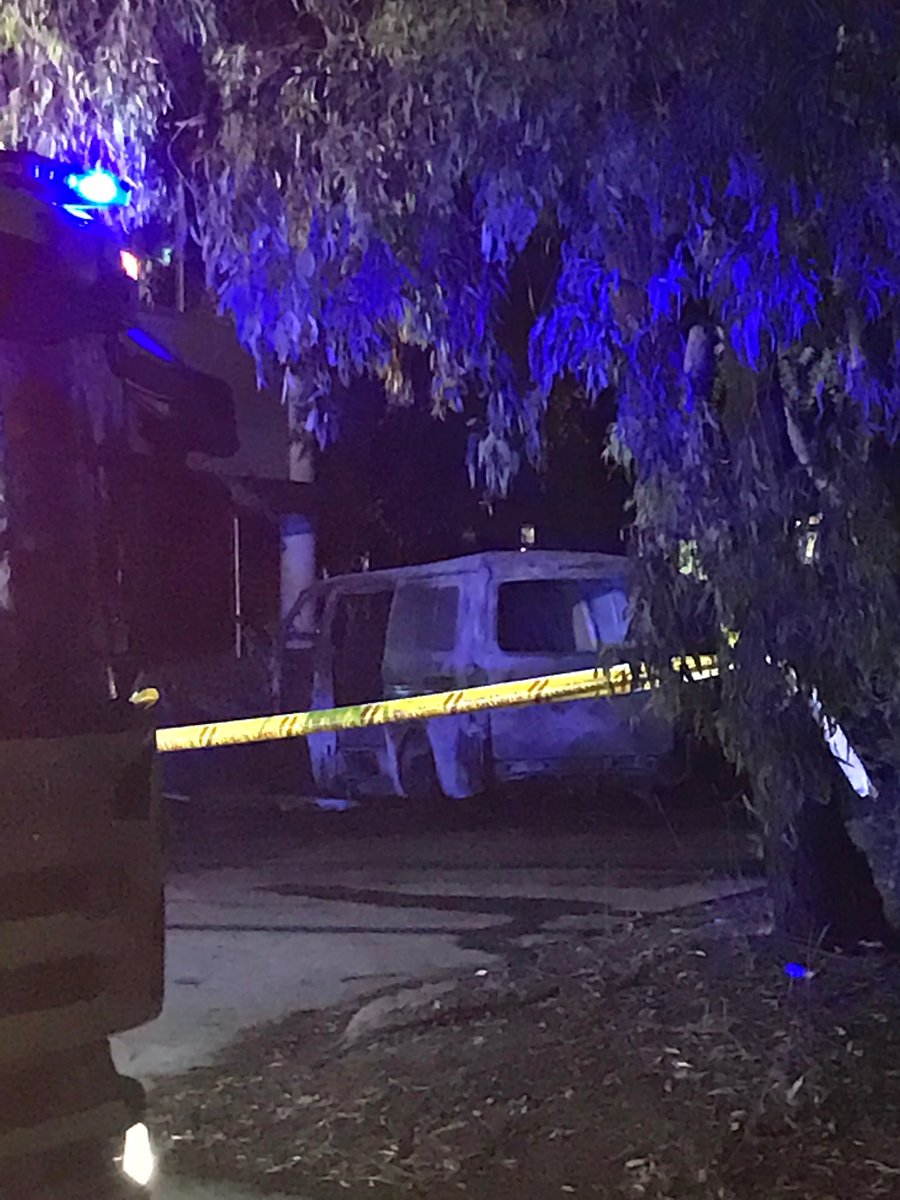 A closer view of the car bomb driven into the ACL office in Canberra tonight. Shocked that this could happen in Australia.
"All staff are safe. I do not know the condition of the driver. Prayers appreciated," he tweeted.  Mr Shelton added: "Shocked this could happen in Australia". The explosion destroyed the van and blew out the building's windows, according to reports. The ACL lobbies national and state/territory governments on Christian values. Most recently it has been campaigning against same-sex marriage.
EDITOR'S FOOTNOTE: 
(Time to wake up Joey…wake up Cobber…do you think Aussieland 'down under" is indemnified  from the Satan spawn? You Aussies and Kiwis have been in a careless trance-like slumber too long about what is happening in the world around you. These are freakin GOAT herders triggered by bombs in shopping malls – not SHEEP dogs  triggered by whistles on dog shows mate-Ed)
WHITE NATION– WE DO NOT HATE COMMUNISTS– WE DESPISE THEM
C'MON- SHARE OUR LINK