Do you have news to tell us? Send your e.mails with news and inquiries to: w.nation@mail.com
 Register to follow our news on the right-hand tab
Article compiled  by: White Nation  correspondent Cape Town – March 12 2017
SOUTH AFRICA– FAILED LAND OF COMMUNIST ANC ORGANIZED CRIME ,LIBFARTS, UNION CHAOS , MISDIRECTED RAINBOW MONKEYS – AND WHITE GENOCIDE
AS time goes by it is becoming clear that the fall of Apartheid was merely the first step of a more sinister regional Supremacist Power Structure, and one which really does involve genocide! The Southern African Development Community (SADC) has announced plans to introduce a new regional EU style law which would see all SADC countries holding a common passport. Clearly this is yet another step towards regional conglomeration and the formation of the African Union into an European Union style centrist, undemocratic power structure, despite the EU currently showing all signs of failure.
In the same way that the EU was introduced using the carrot and stick method, visa free travel is first offered as a temptation to relax national boundaries and give up national identities. A decade later the local population wakes up to the realization it was all a ruse by world supremacist, Oligarchs, Elites and Communists to merge all the countries onto one "Superstate. " Who knows, there might even be a mini boom to sweeten the pot of self destruction and genocide.
Ever wondered why "activists" are demanding English in Afrikaans Universities and not their own native languages? Who is paying them or giving them free accommodation?
This passport would allow for easy passage between bordering countries, and provide a single travel document for international travel, according to Traveller24. So now a passport is no longer a symbol of national citizenship, but merely a travel document? How sneaky these world supremacists are. This is largely a PR exercise and merely rubber stamping what little border control there already is in place, with millions of migrants flooding into South Africa. This follows the already completed introduction of an AU passport for dignitaries and officials during an African Union conference held in July 2016, with the ultimate to extend the travel document to all Africans at a later date. Deputy Permanent Secretary in the Ministry of Foreign Affairs and East Africa Cooperation, Ambassador Ramadhani Mwinyi confirmed that his department was working to ensure that an individual only uses one passport as an international travel document across the globe. "The current work between member states was to integrate systems to ensure an East African national who is also a member of SADC carries only one travel document," said Mwinyi.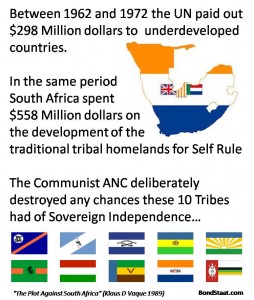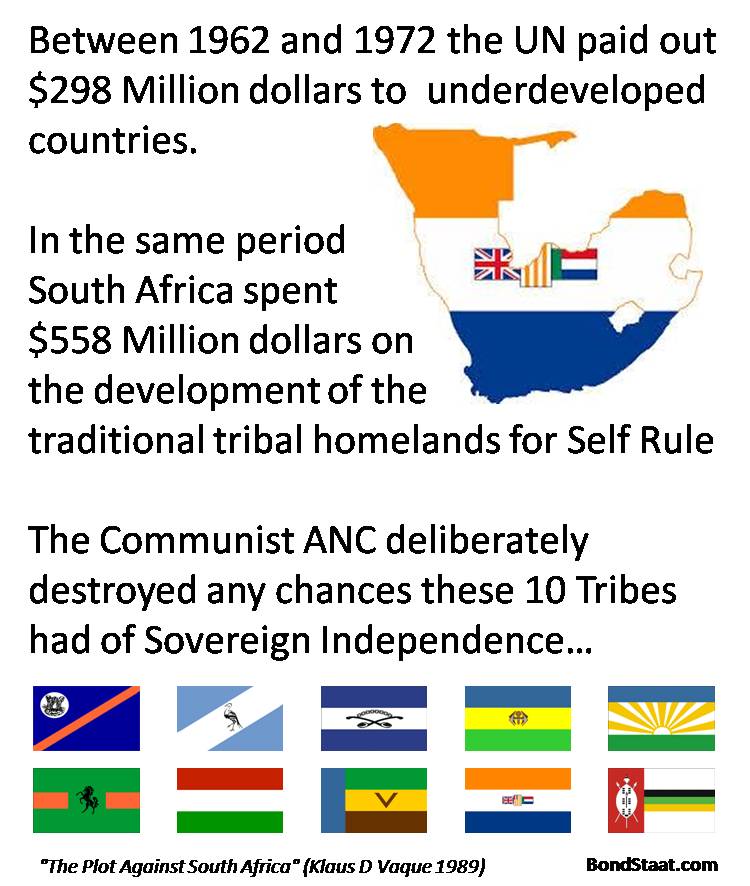 The current SADC countries include:
Angola
Botswana
Democratic Republic of Congo
Lesotho
Madagascar
Malawi
Mauritius
Mozambique
Namibia
Seychelles
Tanzania
South Africa
Swaziland
Zambia
Zimbabwe
The Ministry of Home affairs had not replied for comment at the time of publication.
Meanwhile, in what seems a further cosying up between the totalitarian EU and South Africa, the department of home affairs has confirmed to BusinessTech that visa-free travel to the EU is still currently in the works, following a proposal by Home Affairs Minister Malusi Gigaba in September 2016. Little do they realize the traffic will all be one way, as proven by all the migrant slave boats crossing the Med. According to Gigaba, the EU was looking at the relaxation or elimination of its visa requirements for South African passport holders after meeting with European Union Ambassador Marcus Cornaro late last year. Measures being looked at include the feasibility of multiple-entry visas for SA business travelers to the EU, as well as full exemptions for South African leisure travelers. At the time, Gigaba indicated that the new regulations could be introduced as early as March 2017, but the process is still ongoing. In a follow-up on the new proposals, home affairs spokesperson Mayihlome Tshwete confirmed that the visa-free travel for South Africans is still currently in the works. Tshwete said that the department had officially submitted its proposal for the relaxed travel regulations to the EU, and that it was awaiting feedback – expected within the coming months. The spokesperson stressed that the decision was not entirely in South Africa or the EU's hands, but would have to be dealt with on a country-by-country basis.
Blacks in particular are exploited for the Zionist agenda to turn Africa in yet another controllable ATM machine. Through paid front-men the likes of Mugabe, Zuma, Malema et al the masses are brainwashed and intimidated to be herded like sheep to follow the Zionist plan. Through poverty and starvation the masses are forced to  accept petty bribes such as state grants  in order to survive. In exchange the Zionist plan is to force blacks to vote for the party in control- or suffer starvation. Hunger always were a powerful weapon across the globe and through the ages to force a nation on it's knees. Africa- and specifically South Africa- which through it's "apartheid" policy was the last strong opposition to the Jewish control-  was targeted for capitulation and now are prepared for the finalization of this master plan. The fall of the so-called  "Apartheid" was just the false flag hoax to open up Africa for a more sinister hidden agenda of world control. The ANC, DA and EFF all are just mere puppets on a globalist string to ensure that master plan comes in effect very soon. NEVER vote for a political party again! They all belong to the same New World Order agenda.
Ask yourself why 80% of Africa – a natural vault of riches and beauty- are suffering poverty and starvation for more than 400 years ? Why is it so that 90% of all mineral corporations in Africa belong to international companies? Go ask the ANC and the globalist Jews- NOT the "whites"- as Jews are not of Aryan ascendancy. Why does 90% of these corporate vultures have the sole right to fish our waters into extinction –  while the common seaman that have to feed his family have to suffer from a licence that only allow him to catch the smallest amount available from an ocean that gives in abundance  for free? Why are you charged with " smuggling" if you happen to pick up a diamond (with no name on it)- and sell it- while ALL the mineral rights belong to a small "elite" that can badger millions and millions of gemstones worth BILLIONS which they transport to Britain and elsewhere on a DAILY basis- but we – the real owners- are jailed by a scrupulous regime if we dare sell ONE gemstone? BUT Malema and his merry gang of racist far left extremists are blaming the "whites" for all the misery in South Africa. Meanwhile Malema et al BELONG to and get PAID by the same devious fraternity that are responsible for raping Africa and all it's riches- the British Corporate Jews!  It is because your "government" and bribed by these corporate thugs to feed them the lion share while the homogeneous inhabitant must be satisfied with the left-over crumbs from the table. Clearly there are TWO sets of "laws"– one for "us"– and one for "them." The innocent are jailed while the big thieves get away to rule the country. That is why white Christians also are slaughtered by these butchers- together with black people. Do not believe the cocka-mania crap Mugabe, Zuma and Malema tells you that 'whites" are the oppressors and still own all the land. That is the propaganda they want you to believe to turn the attention away from their own evil deeds and dark agendas. Zuma, Malema et al are the real destroyers of this country- they are the ones being WELL paid to do just that.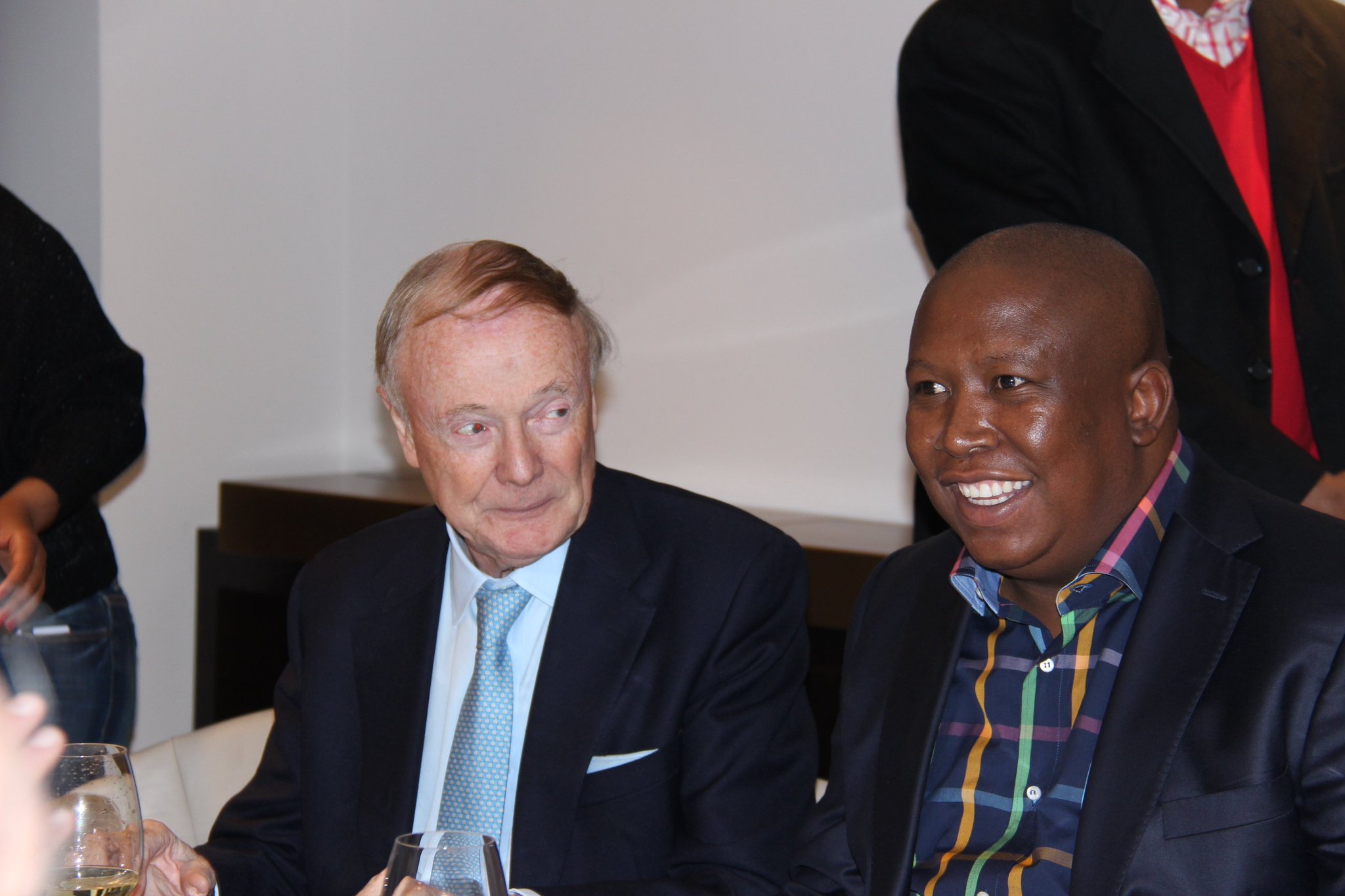 MALEMA- THE MAN THAT WANT TO "KILL THE BOER"– SITTING QUITE COMFORTABLY HAVING A CHIT-CHAT WITH THE SAME WHITE "MASTAS" HE HATES SO MUCH. IRONICALLY IN THE MORNING MALEMA SCREAMS " YOU STOLE OUR LAND" TO THE WHITE BOERS– BUT IN THE EVENING HE GETS PAID BY THE WHITE "MASTAS" TO HELP THE ZIONISTS TO STEAL THE WHOLE OF THE COUNTRY!! WHO IS REALLY STEALING THE LAND FROM THE BLACK PEOPLE…WHITES…OR MALEMA AND HIS "MASTAS?" 
JUST GUESS WHO IS PAYING MALEMA'S PARTY FROLICKING EXPENSES? MALEMA WANT TO PUSH WHITES OFF THEIR LAND. ZUMA WANTS TO PUSH WHITES OFF THEIR LAND. BOTH RUNNING THE SAME AGENDA. BOTH WORKING AND GETTING PAID BY THE SAME "MASTAS" THAT WANT THE SAME AGENDA.DOES IT MAKE SENSE?
JUST LOOK AT THOSE BLACK BOYS CUDDLING UP TO THE WHITE "OPPRESSORS " AND THEIR JEWS' SECRET SOCIETIES- EVEN THE PULPIT PIGEON! JUST LOOK AT THEM WEARING THE SAME WHITE MAN'S ROBE- BUT THEY ARE SUPPOSED TO FIGHT FOR BLACK "LIBERATION? " WHAT ARE THEY DOING IN THE WHITE "RACIST'S"  CASTLE WEARING THE WHITE RACIST'S SECRET SOCIETY GARMENTS? WE BET ZUMA DID NOT SING TO THE WHITE RACIST QUEEN " UMSHINI WAMI!"  HOW SWEET!! AND THESE ARE THE SAME ZIONIST SKUNKS THAT PILLAGE AND PLUNDER AFRICA FOR HER NATURAL RESOURCES AND SEE TO IT THAT AFRICA STAYS A POOR AND IMPOVERISHED CONTINENT. YET THESE BLACK FRAUDSTERS ARE VERY "PALLY-PALLY" WITH THEM. BUT BACK HOME THEY "HATE" THE WHITES SO MUCH THEY WANT TO PUSH WHITES OUT  OF THEIR JOBS AND OUT OF AFRICA?? ONE DAY THE BLACK BOYS  WANT TO PUSH WHITES OUT OF AFRICA- THEY NEXT THEY RUN TO THE SAME WHITES THEY WANT TO "KILL"- TO GET PAID? WHAT IS WRONG WITH THIS PICTURE?  WHO'S FOOLING WHO?
You are the blind sheep being led to the globalist abattoir. They do not care whether you survive or be slaughtered- as long as you can be exploited to their own selfish gain. Ask yourself why more than 50% of blacks in South Africa are on state grants and most Zimbabweans below the starvation line? There is  a specific reason for that. Someone's plundering Africa at the expense of her inhabitants- and now they want to make Africa one big "happy family" without borders to be better controlled through ONE singular organization- their paid AU– instead of having 54 countries to control. This will mean the end of ALL ethnic races and all historical morals and values. This would mean the end of Africa as you know it. It merely will become one big mining dump for the corporate vultures to plunder at will.  O When will the black man open his eyes and see that he 's been taken for a loop by his own leaders– or will he forever be a deep racist filled with so much misplaced hatred that he only have the ability to judge skin-deep? Go Figure!
WHITE NATION– WE DO NOT HATE WHITE LIBERALS– WE DESPISE THEM!!
C'MON- SHARE OUR LINK