Do you have news to tell us? Send your e.mails with news and inquiries to: w.nation@mail.com
 Register to follow our news on the right-hand tab
Article compiled  by: White Nation  correspondent Witbank  – April 11  2017
SOUTH AFRICA– FAILED LAND OF COMMUNIST ANC ORGANIZED CRIME ,LIBFARTS, UNION CHAOS , MISDIRECTED RAINBOW MONKEYS – AND WHITE GENOCIDE
IN THE ARTICLE BELOW WE WILL TRY TO SHOW THE READER HOW THE NATIONAL PARTY OF SOUTH AFRICA IN REALITY WAS A SHADOW PSEUDO GOVERNMENT AND POLITICAL THIEVES/RACKETEERS  FOR THE INTERNATIONAL CORPORATE ASSASSINS IN ORDER TO HAND OVER SOUTH AFRICA TO THE JEWS.THE ANC TODAY PICKED UP WHERE THE NP LEFT- AND THE RACKETEERING BLISSFULLY WENT ON . THE INTERNATIONAL CORPORATE VULTURES STILL ARE IN CONTROL OF SOUTH-AFRICA'S MINERAL AND NATURAL RESOURCES. JUST NEW "WATCHMEN" WERE APPOINTED. THIS WE PLACED HERE ARE LITERALLY ONLY THE TIP OF THE ICE BERG-A MERE GLIMPSE- AS MUCH MORE DEVIOUS CONSPIRACIES WAS GOING ON BEHIND THE SCENES  SUCH AS WHILE HE WHITE , COLORED RSA AND UNITA FORCES OF JONAS SAVIMBI WERE FIGHTING THE ANC TERRORISTS AND THEIR COMMUNIST ALLIES- THE NATIONAL PARTY ALREADY WAS BUSY SELLING OUT THE COUNTRY YEARS AGO AND HAD CLANDESTINE MEETINGS WITH THEM IN LONDON , LUSAKA AND ELSEWHERE TO GROOM THEM TO BECOME THE NEW GOVERNMENT.
ALSO DID THE NATIONAL PARTY INTELLIGENCE UNDER NEIL VAN HEERDEN WORK ON MANY OCCASIONS CLOSE TOGETHER WITH THE ANC UMKHONTO INTELLEGENCE– AT THAT POINT UNDER LEADERSHIP OF NONE OTHER THAN….JACOB ZUMA! ALSO WAS THE MEDIA EFFECTIVELY CONTROLLED AND UTILIZED BY THE AFRIKANER BROEDEBOND TO COVER IT UP WHILE ATTACKING THE "RIGHT WING"– ESPECIALLY THE HNP( HESTIGDE NATIONAL PARTY)– OF JAAP MARAIS AND THE ONLY TRUE CONSERVATIVE RIGHT WING PARTY THAT CARED FOR WHITES. ALSO TO NEUTRALIZE THE HNP AND DRAW SUPPORT AWAY- THE AWB AND CP WAS CREATED BY THE NP INTELLIGENCE.
 BUT  WE WILL GIVE PROOF THAT VERWOERD WAS DEMONIZED ESPECIALLY TO DIVERT THE ATTENTION OF THE WORLD AWAY FROM WHAT THE REAL AGENDA OF THE NATIONAL PARTY AND THE INTERNATIONAL CORPORATE ASSASSINS WERE. IN OTHER WORDS THE CORPORATE THUGS AND DEVIOUS NATIONAL PARTY SAW TO IT THAT VERWOERD -AFTER HIS DEATH- WAS EXPLOITED AS THE " FALL MAN" TO TAKE THE RAP FOR ALL THEIR DEVIOUS OPERATIONS. TWICE ATTEMPTS WAS MADE ON VERWOERD'S LIFE. THIS IS HOW THE DARKEST ZIONIST EVIL CAME INTO IT'S OWN RIGHT WHEN THE VACUUM EXISTED AFTER THE BEST LEADERSHIP EVER OF SOUTH AFRICA WAS FINALLY AND PERMANENTLY EXTERMINATED IN THE THIRD ROUND.
THE CORPORATE DEMONS DOES NOT TAKE KINDLY  TO OPPOSITION- AS EUGENE TERREBLANCE ALSO IS AN EXAMPLE WHEN HE TRIED TO RALLY RESISTANCE AGAINST THE AFRIKANER BROEDERBONDERS AND CORPORATE THUGS. SUCH ALSO DID VICTIMS CHRIS HANI, JOE MODISE , STEVE BIKO, RUTH FIRST, NEIL AGETT,ANTON LUBOWSKI,  JOHAN HEYNS, DULCI SEPTEMBER,PETER MOKABA  AND MANY MORE FELL TO THE SAME TREATMENT.(Link) THESE KILLERS CARE LESS WHICH SIDE THEY STRIKE…FRIEND OR FOE….LEFT OR RIGHT-  AND ALWAYS THEY WILL SHIFT THE BLAME ON SOMEONE ELSE. CLIVE DERBY LEWIS NEVER KILLED HANI- HE DID NOT EVEN HAD THE GUN- BUT HE AGAIN WAS-LIKE VERWOERD- THE "FALL MAN" TO TAKE THE RAP FOR A MUCH BIGGER ( WEAPONS DEAL) CONSPIRACY. EACH ONE OF THESE ASSASSINATED PEOPLE POSED A "THREAT"  TO SOMEONE HIGH UP IN THE SECRET ORGANIZATION(S) THAT RUNS SOUTH AFRICA – AND HAD TO BE "SILENCED." ALREADY WE SAW THAT SOME CURRENT ANC SERVING MEMBERS ALSO RECEIVED THEIR " FINAL" WARNINGS IF THEY DARE SPEAK OUT AGAINST ZUMA IN THE VOTE OF NO CONFIDENCE. DEAD MEN TELL NO TALES. 
 VERWOERD NOT ONLY WAS FIGHTING FOR THE WHITE MAN- BUT HE WAS FOCUSED ON UPLIFTING AND EDUCATING THE BLACK PEOPLE  INTO THEIR OWN GOVERNING STATES WHERE THEY COULD PROTECT THEIR OWN CULTURES AND GOVERN THEMSELVES AS HOMOGENEOUS AND SOVEREIGN NATIONS- BUT THIS QUICKLY WAS WIPED OFF THE TABLE AND KEPT HIDDEN UNDER FALSE PROPAGANDA BY THE BRITISH – THEN SOUTH AFRICAN PAPERBACK MEDIA. THE NEXT GENERATION BLACKS SIMPLY HAD TO BE CULTURED IN HATRED AGAINST THE ONLY MAN THAT STOOD BETWEEN THEM- AND ULTIMATE FINANCIAL SLAVERY AND POVERTY THEY NOW ENDURE IN SQUATTER CAMPS UNDER BLACK RULE. NONE OF THESE CHAOS, ATROCITIES, CORRUPTION AND THIEVERY EVER OCCURRED UNDER THE RULE OF VERWOERD- BUT UNDER THE BOURGEOIS SO-CALLED ANC " DEMOCRACY"– A FARCE THAT UP TO TODAY ARE HELD LIKE A YELLOW CARROT IN FRONT OF THE GULLIBLE SOUTH AFRICAN. WHAT HAPPENED IS THAT THE JEWS MURDERED A GOOD UPSTANDING MAN – AND THROUGH THEIR NATIONAL PARTY CONSPIRATORS- HANDED THE COUNTRY ON A PLATTER TO A MURDEROUS TERRORIST REGIME.
WE HOPE HEREBY TO GIVE YOU AN INSIGHT IN THE CONSPIRACIES- AND TRY TO CLEAR VERWOERD'S GOOD NAME- AND EXPOSE WHAT COLLATERAL DAMAGE THE NATIONAL PARTY INFLICTED UPON THIS COUNTRY AND IT'S (MAINLY WHITE) PEOPLE. THIS IS WHAT DE KLERK, THE MEDIA- AND THE CURRENT ANC TERRORIST REGIME HAVE BEEN HIDING FROM YOU ALL THESE YEARS. YOU CAN NOW DECIDE FOR YOURSELF IF VERWOERD REALLY WAS THAT EVIL MONSTER THE BRITISH MEDIA AND SOUTH AFRICAN DESPOTS TRY TO MAKE HIM OUT AS- AND WHO IN REALITY WAS/IS THE REAL DEMONS THAT SAW TO IT THAT SOUTH AFRICA IS IN THE CRIPPLING SITUATION IT CURRENTLY FOUNDS ITSELF IN- AND WHY YOU NOW HAVE TO SUFFER FINANCIALLY AND ECONOMICALLY FOR THE TREASON COMMITTED BY THE NATIONAL PARTY AND THE ANC- WHO CONTINUOUSLY TRY TO BLAME "APARTHEID" AGAIN TO KEEP ON DIVERTING THE ATTENTION AWAY FROM THEIR DEVIOUS AGENDAS – PRECISELY AS THE NATIONAL PARTY DID.
THUS- THE BIGGEST TREASON SINCE THE DAYS JAN SMUTS COMMITTED TREASON AGAINST HIS OWN PEOPLE-  STARTED AGAIN THE DAY VERWOERD WAS ASSASSINATED ON INSTRUCTIONS OF HARRY OPPENHEIMER– THE SAME JEW THAT CONTROLLED THE NATIONAL PARTY AND ANC- AND ALSO KEPT A VIGILANT WATCH OVER THE BOURGEOIS "CODESA" HAND OVER: 
THE decision by Standard & Poor's and Fitch to downgrade South Africa to junk status did not come as a surprise. Moody's will follow very soon. The downgrade has long being a threat and has become a reality – under ANC rule- NOT under Verwoerd's! Strange isn't it? NOW  WE ARE GOING TO PAY THE PENALTY FOR A VERY DESPICABLE REGIME'S BUNGLING AND ARROGANCE:  http://ewn.co.za/2017/04/18/looming-petrol-price-hike-direct-result-of-rand-slump THIS is what Verwoerd has warned you about nearly 60 years ago- what he tried to prevent from happening- and was assassinated for.BUT you did not listen. The "euphoria" of the "New South Africa"  – presented by the demons from the corporate hell- blinded you.  
It is time to face the facts and stop living in the delusional "democratic" hoax the Jews , British  liberal main stream extreme leftist media – and communist regime spin doctors forever are trying to shove down your throat!  YOU are now in dire trouble because YOU allowed Verwoerd to be murdered and his good name forever demonized by your gullible acceptance and willful approval of the biggest British Jewry propaganda conspiracy after the British illegal invasion of South Africa. 
'The Republic of South Africa is the only sure and stable friend the Western nations have in Africa. We have for a long time developed in South Africa a nation of our own – friendly, prosperous, progressive, standing on its own feet and aiding others, and we hope that the rest of Africa will become likewise. Fortunately, even the former opponents of the Republic – those who were not in favor of the change from the monarchy – are now prepared to make a success of the Republic.Of course there have been sensational journalism and conditioned reporting which have given the impression that there would be great difficulties ahead of us, but we are convinced that all this will pass. Only restricted measures were needed to protect the orderly masses of all races seeking peace and order.
The record of stable government will continue in South Africa – surely this must be considering that there were only six Prime Ministers and five changes of government in the past fifty years. This will insure the same economic stability and progress as in the past. Not for us are the sudden upheavals which created chaos in the Congo and the struggle of multi racialism elsewhere, where each group seeks to dominate and the lack of confidence in what may happen creates economic uncertainty. We seek gradual separate development.
Here the solution is sought by openly retaining the white man's guiding hand, where elsewhere it is hidden. We guarantee that administration and industrial development will not fail. In the Republic the example next to one another is taken to provide the pattern whereby our racial groups will become self-governing without dominance or discrimination. And Co-operation and consultation on what is of common interest will be found in a commonwealth of Southern Africa. So true democracy for its masses – not satisfaction of ambitions of single dictatorships will be sought by the republic. May peace and prosperity and western friendship aid it in these noble aims.' – Speech by HF Verwoerd
WHO WAS HENDRIK . F .VERWOERD?
Most people today cringe when one mentions the name of Dr. Verwoerd. Even ardent right-wingers are careful to be associated with Dr. Verwoerd, normally denouncing this great visionary before the cock crows a third time. People in general believe that Dr. Verwoerd was "The Architect of Apartheid".  
This is plain nonsense as I have proved in this series. Most of the Apartheid laws were already in place when the National Party came to power in 1948. These laws were drawn up under British rule when South Africa was still a colony and during the time of Jan Smuts who was a liberal puppet of the Crown.   There is a technique in historical research to cross reference information about certain people. It works like this…
Most great historical figures are praised by their own people and loathed by their enemies. So in order to find out the true nature of an historical figure it is sometimes necessary to look at what the enemies of such people have to say. That is exactly what we will be doing in this post, but let us first have a look at Dr. Hendrik French Verwoerd. Dr Verwoerd was born to Dutch parents in Amsterdam, The Netherlands and moved to South Africa when he was two years old in 1903, shortly after the Anglo Boer War. The family moved to Rhodesia shortly after they arrived in South Africa. Most of his childhood he spent in Bulawayo in Rhodesia.
In 1917 the family settled in Brandfort in the Orange Free State. Verwoerd studied at the prestigious Afrikaans University of Stellenbosch and as a brilliant student he obtained his BA and his MA degrees cum laude. (Something not ONE of the "liberation" masters in the ANC ever could achieve.)  He eventually obtained his Ph.D. in Philosophy that included Psychology. Verwoerd then won two bursaries and decided to take the one that would offer him the opportunity to study in Germany. In 1925 he arrived in Germany and studied at three German universities namely Leipzig, Hamburg and Berlin. He got married in Germany to Betsie Schoemann, toured Europe and then moved over to the USA where he did some more research. Upon his return to SA…at the tender age of 26…Verwoerd became professor in Sociology at Stellenbosch, his alma mater. In 1937 he became editor of "Die Transvaler" (The Transvaler, an Afrikaans daily paper). In 1950 he became Minister of Native affairs in the National Party government of Dr. D.F. Malan.
It is important to note that all these Nationalist Afrikaner leaders of the time were no idiots. Dr Malan had a Doctorate in Divinity (Theology) from the University of Utrecht in the Netherlands as well as a Masters degree in Philosophy. Yet most people refer to them today as "Dumb Dutchmen." Verwoerd was thus a man who was highly educated, well travelled and could speak several languages including Afrikaans, Dutch, German, English as well as the black languages of Zulu and Shona. He was also a natural leader whose talents were recognized at student level already. Verwoerd was elected Prime Minister on 2 September 1958, promising to uphold with honor the democratic institutions of the country .. and .. justice between white and non-white. ( Something neither "Democratic Mbeki nor Zuma could achieve.) 
Verwoerd  reformulated the "Apartheid " policy calling it "separate development,"  He wanted to guide Africans to self-determination once they were considered to be ready. On the 3d of February 1960 British Prime Minister, Mr Harold Macmillan, delivered his famous "winds of change-speech" before the joint session of the Union Parliament. On the 5th of October 1960 a referendum regarding a Republic for SA was held. The "Yes " vote won with a majority of 74,580 votes – 90,73% votes were cast. Verwoerd led the nation to become a republic. On 15 May 1961 in London, at the meeting of the Commonwealth, Verwoerd announced that South Africa withdrew its membership. South Africa became a republic on 31 May 1961.  Verwoerd's biggest critics were the English speaking press in South Africa, but let us look at what the "Rand Daily Mail" (a sworn enemy of Verwoerd) on 30th of July 1966 wrote about this great man.
"At the age of 65 Dr. Verwoerd has reached the peak of a remarkable career. No other South African Prime Minister has ever been in such a powerful position in the country. He is at the head of a massive majority after a resounding victory at the polls. The nation is suffering from a surfeit of prosperity and he can command almost unlimited funds for all that he needs at present in the way of military defence. He can claim that South Africa is a shining example of peace in a troubled continent, if only, because overwhelming domestic power can always command peace. Finally, as if that were not enough, he can face the session (of parliament) with the knowledge that, short of an unthinkable show of force by people whom South Africans are rapidly being taught to regard as their enemies, he can snap his fingers at the United Nations. Thanks to the recent judgement of the Hague Court (on the South West Africa issue) he can afford to condescend to the world body, graciously remaining a member as long as it suits him. Indeed, the Prime Minister has never had it so good."
In his booklet, "Assassination and the tragedy of South Africa", Jaap Marais, deceased leader of the HNP speaks of the success of Apartheid and why Dr. Verwoerd was killed. Jaap Marais was another of these so called educated "Dumb Dutchmen". He was a politician, an attorney a devoted ornithologists as well as the man who translated William Shakespeare's "Julius Ceaser" into Afrikaans. Marais states that under Verwoerd and his policy of "Separate development ("Apartheid"), the living standards of Blacks were rising at 5,4% per year against that of the whites at 3,9% per year. In 1965 the economic growth of South Africa was the second highest in the world at 7,9%. The rate of inflation was a mere 2% per annum and the prime interest rate only 3% per annum. Domestic savings were so great that South Africa needed no foreign loans for normal economic expansion.
A few months before Dr. Verwoerd was assassinated, the editor of the British periodical, "Statist", Paul Bareau, wrote. "At the rate at which South Africa is now expanding the term "miracle" is likely to be appropriate to its development over the next few years". In other words, South Africa was an emerging economic and military threat to the Anglo American establishment. Nevertheless... All of this, South Africa under Nationalism, achieved despite of worldwide arms embargoes, economic sanctions and the entire world supporting the enemies of South Africa.It has to be remembered that after the Anglo Boer War where the British destroyed all the economic power of the Boers by a "Scorched Earth Policy" of burning their farms to the ground, killing their livestock and interning their women and children in horrific concentration camps where 27,000 white women and children died…there was no "Bailout" or "Marshal Plan" to rebuild South Africa. The Boers rebuilt South Africa and created their own wealth singlehandedly with absolutely no foreign support.
DIMITRI TSAVENDAS– THE CIA/OPPENHEIMER HIRED ASSASSIN THAT WERE RECRUITED IN A MURDER PLOT TO KILL VERWOERD IN A "LONE NUT" BLACK OPS ( SIMILAR TO LEE HARVEY OSWALD THAT KILLED JFK) TO GIVE THE OPPENHEIMER/RUPERT CLANS A FREE HAND IN THE LOAN-SHARKING BUSINESS IN SOUTH AFRICA- AND LED SOUTH AFRICANS TO BE GROSSLY IMPOVERISHED IN DEBT  AND DUMPED INTO JUNK STATUS TODAY- SOMETHING VERWOERD TRIED TO PREVENT.
"Time magazine", eleven days before Dr. Verwoerd's assassination, wrote,
"South Africa is in the midst of a massive boom. Attracted by cheap labour, a gold backed currency and high profits, investors from all over the world have ploughed money into the country, and the new industries that they have started have sent production, consumption – and the demand for labour – soaring. Such are the proportions of prosperity…"
Quotes like these are numerous and a testimony to the success of Dr. Verwoerd's policy of "Separate development". These quotes come from sources that were normally extremely hostile to Dr. Verwoerd and South Africa. We will deal with sanctions in a later edition, but for now I just have to explain that the object was to bring South Africa economically to its knees, to impoverish the people (all the people and especially the blacks) so that they would start a revolution against their government. It totally backfired, because South Africa just became more and more self sufficient. Nobody ever took the personal philosophy of the Boers into consideration. In South Africa we have a common saying, " A Boer makes a plan"…
It is a saying, a philosophy that we grow up with, that was forged over hundreds of years on the African continent. No matter how hard it gets, no matter how tough life gets for us, we can always make a plan. When the world imposed oil embargoes against us to bring us to our knees, we simply invented a method of making fuel from coal, known as SASOL. When the world cut of weapons, we simply started ARMSCOR and in no time we were not only self sufficient…we were exporting top of the range weapons to the very countries who imposed those sanctions against us. Such is the will of the whites of South Africa to survive. The more the world tried to isolate us the more self sufficient we became. Our scientists, medical doctors and engineers were some of the best in the world and leading at the forefront of technology. Our observatory at Sutherland was fully booked out by international astronomers years in advance.
Karl Marx predicted that the more Capitalism grows – the poorer the common man will become and the more he will be and feel exploited. Nationalism in South Africa proved Marx wrong. The more industries were created, the more jobs were available and the living standard of blacks in South Africa was the highest on the continent of Africa. Not only that, Nationalism ensured the survival of all the nations of South Africa….It ensured the survival of their languages and their cultures. It was obviously a massive blow to the Anglo America establishment who wanted to destroy South Africa and get their hands on the riches of the country. The spite and envy came out in the word of Lord Deedes who said that "The Afrikaans speakers made two big mistakes. One was to leave the Commonwealth – and the other was to survive." So they did not reckon with the tenacity of the Afrikaners and their will to survive…not only to survive, but to prosper!
But even Lord Deedes admitted, "White South Africa grew to become the economic giant of the continent, the other members of the Commonwealth virtually sank into poverty." The British Foreign Office and the US State Department were disappointed to say the least. South Africa turned out to be a major success under Nationalism and every other country in Africa opposing the system of Apartheid was sinking into poverty. What was happening at the time was that Dr. Verwoerd was winning the Cold War all by himself. He was showing the world how successful Nationalism is and he was showing up the failure that Socialism/Communism is.
Verwoerd also initiated an investigation into power monopolies known today as the "Hoek" report (1965). Verwoerd delegated the job to Professor Piet Hoek and asked him to investigate the stranglehold that economic monopolies such as Anglo American (the Oppenheimers, mining), Rembrandt (Anton Rupert, liquor and cigarettes) , Trust Bank (Jan Marais), Sanlam (A.D. Wasenaar, insurance), etc were holding. In addition, Verwoerd destroyed the Marxist terrorist onslaught against South Africa by nipping arch Communists (including Mandela) in the bud by arresting them in Rivonia and destroying all their cells in South Africa. By 1965 the ANC and the SA Communist Party was defeated.
In her book, "People's War", Dr Andrea Jeffrey on page 7 quotes Oliver Tambo the leader of the ANC saying in 1964, "it appears as if the guns of MK (uMkhonto we Sizwe, Spear of the Nation, armed wing of the ANC) have been silenced for all time." There is no doubt that Dr. H. F. Verwoerd was a remarkable man. The best Nationalist leader and politician who ever lived and the best Prime Minister South Africa ever had. Dr. Hendrik French Verwoerd loved South Africa with all his heart. He loved all the nations and all the cultures of South Africa. He wanted to protect and secure the future of all the rich cultures that make up the country of South Africa. "Seperate Development" was his vehicle,
He was a true patriot who turned South Africa into a first world country and the envy of the world. He laid the foundation that turned South Africa into the only nuclear power on the continent. He was "The man of Granite" who stood up against the entire world who wanted to destroy South Africa and the last vestiges of White success on the continent of Africa. He wanted to protect the culture and survival of his own people as much as he wanted to protect the culture and the survival of all the black tribes of South Africa. Today he is despised as a "Racist" when he should be praised as a visionary.
Whilst Premier of Free State, Terror Lekota removed the statue of Hendrik Verwoerd, which had been mounted in front of the building that housed the provincial administration. Lekota apparently found the mere sight of Verwoerd, to which he was subjected every time he showed up for work, quite "offensive."  Today that statue stands in an honorary position in the Afrikaner enclave known as "Orania" But Dr Verwoerd does not need any statue of himself. By the time he died he built his own monument which is there for all to see: The Republic of South Africa…
VERWOERD vs ANC
The general secretary of the HNP, Mr. Louis van der Schyff, said in a statement it was fashionable for the ANC government to blame what happened to all, not because of poor governance and management,-  but rather to lay it at the door of "apartheid. " "Therefore it is now necessary, with this downgrade, to make a comparison between the governments of the ANC, and NP under the late Dr. HF Verwoerd with its successful policy of separate development."
"In the sixties, South Africa was a first world country. South Africa counted economically among the top ten western nations and was the strongest economic country in Africa. The English press wrote that South Africa is suffering from a surfeit of prosperity and is a shining example of success on a troubled continent. (Rand Daily Mail, 30 July 1966) The economic growth rate was 6%, and the inflation rate was 2%, and 74% of new labor could be incorporated into the formal sector annually. Unemployment among ALL races was almost non-existent. The economic growth rate among the white population was 5.7% and among the black population was 7.8%. It went well with all people in South Africa."
The success story of Dr. Verwoerd has captured the imagination of the world. It's all destroyed by an avaricious ANC rule. The latest "success" of junk status of the ANC, means more economic pressure on the taxpayer and which will mainly affect the European taxpayer. The Afrikaner nation, when they had the political power, cited the success as above, obtained for all South Africa's people. We are tired of being the economic milk cow of an incompetent government. We would ideally like to be free as a nation and to govern ourselves, not to give up. Then we will again succeed and repair our nation," said Mr. Van der Schyff.
WHO WAS NELSON . R. MANDELA?
" Go safely Umkhonto. Umkhonto we Sizwe. We the members of the Umkhonto have pledged ourselves to kill them — kill the whites."
These are lyrics from the anthem of Umkhonto we Sizwe, or "Spear of the Nation." The organization is better known as the "MK,"–  the military wing of the Marxist African National Congress (ANC). The MK was established by its commander, Nelson Rohlihlahla Mandela,- a Xhosa native – to prosecute a terrorist war against South Africa's  apartheid regime. Mandela had been out of prison for about two years in September 1992 when, fist clenched in the "black power" salute, he was filmed singing the anthem with a number of his comrades.
Interestingly, but not ironically, as Mandela and others repeated the refrain about killing Boer farmers, it was a white man (Jew) who stood next to him, similarly clench-fisted and singing. The man's name is Ronnie Kasrils. A Soviet-trained terrorist who helped Mandela found the MK, Kasrils was a member of the Central Committee of the South African Communist Party. So was Mandela. No surprise there: Communism was, and remains, the animating ideology of the ANC. That makes it the enduring tragedy of South Africa. I admit to finding this week's Mandela hagiography tough to take. It was, to be sure, predictable. As we've observed time and again, once the culture and the institutions of opinion have been surrendered to the Left for two or three generations, you cannot be too surprised to wake up one day and find that the United States is no longer the country you've so confidently described as "right of center."
Still, while high-wattage fawning was to be expected in the mainstream media, the conservative press, too, tripped over itself to praise Mandela. That was disheartening. Race, of course, is at the bottom of all this. We apparently are all properly repulsed by the apartheid system of legally coerced so-called racial segregation. Institutionalized racism is a thing of the past in the United States, but the blight lingers, overshadowing the heroic moral crusade to overcome it and become a nation that fully lives its founding ideals. An event like Nelson Mandela's death, like the airbrushing of Mandela in life, becomes less about him than it is an occasion to reaffirm our historic, impersonal guilt — it being as facile to proclaim the ability to redeem other people's sins as to exhibit charity with other people's money.
MANDELA AND HIS CO-CONSPIRATORS IN THE RIVONIA TRIAL
Nevertheless, it is worth remembering — particularly here at National Review — that the modern conservative movement has never been about liberty as an abstraction. Its trailblazers, led by William F. Buckley Jr., championed liberty in the context of a death struggle against Communism — a "death struggle" precisely because Communists were committed to the destruction of liberty, typically posing as champions of "democracy" as they labored to divide and conquer societies. In South Africa, the fissure to exploit was race. The ANC, however, were no "freedom fighters. " The "armed struggle"  Mandela led was not to give every South African an equal opportunity to enjoy the fruits of liberty. It was a will-to-power struggle to give the Communists dominion over the country. As Ron Radosh recounts in the most clear-eyed Mandela remembrance to be found this week, Mandela fully accepted the positions of the South African Communist Party and used its strength to turn the ANC to terrorism.
Western (British) journalists want to bleach this history into a noble "people's war" against an evil, murderous," racist " regime. It was hardly that. The MK led a terrorist insurgency that included bombings of public places. It killed many, many more civilians than it did members of the regime's security forces — copiously including women and children. Indeed, it killed many more people than the approximately 7,000 black South Africans who, according to the post-apartheid Truth and Reconciliation Commission, were killed by the regime during the 46 years of apartheid. In fact, twice that number, over 14,000 people, were killed between 1990 and 1994 — the period during which the ANC was legalized and black-on-black violence became rampant, just as it is in South Africa today.
The ANC systematically killed rivals for power and suspected regime "informants"  — most notoriously, by the savage method of "necklacing," in which a tire filled with gasoline was hung around the terrified victim's neck and then set on fire. As Ron Radosh further recounts, Mandela struck alliances with the world's worst Communist thugs. A particular favorite was Fidel Castro, the leader of a Cuba that, Mandela brayed, "stands out head and shoulders above the rest . . . in its love for human rights and liberty." He similarly courted Moammar Qaddafi, Yasser Arafat, and the totalitarian regimes of North Korea and Iran. Mandela was thus, naturally, stinging in his rebukes of the United States. In 2002, President Bush — much like the press this week, preferring to see the Mandela of Western lore rather than of South African reality — presented him with the Presidential Medal of Freedom.
A year later, after the American invasion of Iraq, Mandela ripped the U.S. as "a power with a president who has no foresight and cannot think properly," who was "now wanting to plunge the world into a holocaust. . . . If there is a country that has committed unspeakable atrocities in the world, it is the United States of America." He is deservedly lauded for not following the path of Zimbabwe's monstrous Marxist dictator, Robert Mugabe. Nevertheless, the thunderous ovation Mugabe received upon arriving at the Soweto stadium for Mandela's memorial service spoke volumes about "democratic" South Africa, and where it is headed.
Defying fears justified by his past, Mandela did not allow South Africa to slide into civil war upon becoming president in 1994. Nor did he immediately fulfill the revolutionary hopes of his fellow Communists. Nevertheless, as the South African journalist Ilana Mercer recounts in Into the Cannibal's Pot, a searing if depressing account of her country post-apartheid, approximately 300,000 South Africans have been murdered since the day, almost 20 years ago, that Mandela took office. Admirably, Mandela served one term and relinquished power, setting an example of political transition rare in his corner of the globe. In his term, however, he made capitalism the scapegoat for apartheid and set in motion the government-orchestrated redistribution of wealth, to the great benefit of his ANC cronies. He perversely called the program "deracialization of the economy" — even though the gradual, racially driven divestment of white South Africans is the program's obvious aim.
He made Ronnie Kasrils minister of the defense forces. Kasrils would continue to serve the Communist party and the post-apartheid government for years after Mandela stepped down, including in a stint as head of the intelligence service. Under one-party leftist domination since 1994, South Africa has become a Third World basket case. It vies with Iraq and Colombia to be the world's most violent country. In a country of 43 million, the official estimate of 60 annual murders per every 100,000 people (compared to six in the U.S. and fewer than two in the EU), is a gross understatement: Interpol pegs it at nearly twice that amount, for a staggering 54,000 homicides per annum. Rape is so commonplace it is estimated that one occurs every seven minutes (with one report putting it at one every 26 seconds). Most of the crime is black-on-black, but it is open season on whites — especially white land owners — as one would expect in a place where ditties like the one Mandela was filmed singing in 1992 remain immensely popular. A million white South Africans have fled the country. It may not be a civil war. But it is surely the slide into dystopia that is Communism's inevitable end. Giving Nelson Mandela his due should not mean obscuring that fact.
TODAY South Africa sits in a terrible situation where it is being ruled by a corrupt ANC clique that has not the will- nor the power to save the country from sinking into the abyss. With a tyrant at the helm who only cares about himself and his personal family- all hope of saving the last remnants of a once flourishing world power under the leadership of HF Verwoerd- went down the drain last week when South Africa- for the first time in it's Republican history- went to junk status in the hands of the same squeamish and useless despots that blames Verwoerd for the troubles they now finds themselves in.Even radical despots like Julius Malema must accept the fact that the Verwoerdean era was not nearly  as violent as the ANC dispensation and what the mentally deranged British press advocated: "But here's something you don't know about SA apartheid regime and the ANC agitation against the apartheid guys: "The ANC killed more black people in its camps and in the townships than it did any police or army forces of the  apartheid regime."(Link)  Liberal Jews that also now have a wake-up call admitted that the "Apartheid" era was much better and that the whites brought prosperity to South Africa. Leftist Jewsterss Hellen Zille had to acknowledge this fact when she tweeted: " "For those claiming the legacy of colonialism was only negative, think of our independent judiciary, transport, infrastructure, piped water etc."(Link) which ostensibly brought the black racist wrath tumbling onto her head from all the black political minions- even her kitchen boy Mmusi Miamane. 
THE DE KLERK CONSPIRACY TO SELL OUT SOUTH AFRICA
LET US AT FIRST START OFF WITH THE DECEPTIVE FALSE "PROMISES" THE NATIONAL PARTY GAVE THE WHITES IN 1992 DURING THE "YES" AND "NO" CONFIDENCE VOTE TO PROCEED WITH NEGOTIATIONS WITH THE ANC TERRORISTS:
Die Opregte Afrikaner Mag Nooit Vergeet wat hierdie "mense" aan ons gedoen het nie.!!!

Posted by Sakkie Claassens on Friday, January 30, 2015
NONE OF THE ABOVE "PROMISES" WERE HONORED- IN FACT THEY LIED TO THE WHITE VOTERS. IN FACT- WHAT FOLLOWED WAS THIS BELOW…
FW DE KLERK AND COVERT DEALINGS PRIOR TO THE 1994 ELECTIONS
" LET US ROB THE BANK!"- THE BIGGEST BANK HEIST IN MODERN TIMES WENT UNNOTICED…
For 2 decades accusations against the FW de Klerk government have been flying about. Many people have been whispering about huge sums of money being paid over by Swiss bank accounts to NP politicians and government operators to hand over the SA government to the ANC. For 18 years nothing could be proven, till now:
CITIBANK
Gen. Erle Cocke ran Nugan Hand Bank's Washington office. In April 2000, Cocke gave a deposition running to 67 pages concerning his knowledge and involvement in" Project Hammer."  Ten days later he died from Pancreatic cancer. His explosive deposition reveals him as a very significant and highly connected player in a world few of us are familiar with. Cocke related in his statement how Citibank was used as halfway stop for dodgy financial dealings in 'black gold' through Project Hammer – some 30 accounts used. Asked where these accounts were located, Cocke responded saying – in almost one solid block at Citibank.
PROJECT "HAMMER"
" Project Hammer "was a desperate undertaking by the USA gov. to rescue some of its major banks, who, by the end of the 1980's, faced insolvency.
These banks included Citibank, HSBC, Chase Manhatten and the Bank of New York. The project was designed to cipher gold and diamonds as collateral as an emergency buoy for the ailing banks and to put the USA's economy on track again. It is at this stage that South Africa's De Klerk government entered the fray – as major gold and diamond supplier, it was the easiest and cheapest way to rescue the USA banking sector.
Only one small problem: South Africa was in political turmoil with the white right wing challenging the NP government on all fronts. The best smokescreen Citibank could think upon to move large amounts of money and gold bullion was:
Create political instability (between the NP gov. and the ANC. Then create a political vacuum where dodgy gold and diamond deals could be done without too many questions (maybe even an interim NP/ANC gov. where the minimum control would facilitate covert gold and diamond movements).
Project Hammer involved the trading of $13.6 trillion in debentures resulting in a 'fallout' of about $1.1 trillion which was stashed in the Howard Hughes account in Credit Suisse. Obviously, in a project of this size, a lot of organizations had to be involved: The CIA, FBI, all the NSA agencies, Pentagon in he broadest sense of it and as such, the Treasury and Federal Reserve. Nobody got out of the act, and everybody wanted to get in on the act – for there was lots and lots of money to be made.
EXECUTIVE OUTCOMES, SANDLINE and the STASI
Another individual who has played a considerable role in Project Hammer, was Rolf van Rooyen, who operated a number of business entities including one called 'Oceantech' and another called 'Eastech' International Bank. At one time Van Rooyen worked for SA Intelligence and is also believed to have been working for the CIA at the time Project Hammer was in process. Of significance is the fact that Gen. Cocke and Van Rooyen knew each other, although Cocke says he only spoke to him on the phone but never 'shook hands with him'.
During a police interview in Germany in1995, Van Rooyen when questioned about Project Hammer responded: if you are referring to Operation Hamer, it is an extremely large, very delicate operation in co-operation with the authorities of various countries in which Oceantech is involved. Working alongside Van Rooyen, was SA Intelligence operative Riaan Stander. Both Stander and Van Rooyen were board members of the "Eastcorp Syndicate" which boasted almost two dozen other companies in it's stable. Included were Intercol Pty, Ltd, Cavo Shipping – which conducted intelligence gathering missions for governments, and Bridge S.A. The latter was registered in Monrovia, Liberia.
According to Peter Goslar, once a close friend of Riaan Stander, other board members of Bridge S.A., were Colonel Tim Spicer and Mick Ranger of 'Sandline' fame. In a letter written to a Washington law firm involved in a lawsuit involving Project Hammer, Goslar fingers Bridge S.A. – and hence Van Rooyen and Riaan Stander, as 'part of the Executive Outcomes operation. Eastech International Bank, was underwritten by a Mexican firm Ro-Mar Pharmaceuticals, a firm claiming to control over $100 billion in gold. Van Rooyen and Stander entered Eastech into an agreement to purchase 5000 metric tones of gold at a discount of 4% from the Second London Fix.
This gold was held in the free zone area beneath Zurich's Kloten Airport. Interestingly, the contract, which ran to 6 pages, bears the official stamp of the Swiss Police, authorizing and validating the transaction. By 1995, Eastech International Bank had begun to hit the radar screen of regulatory authorities around the world that viewed it with suspicion, but by then it seems probable that much of Project Hammer's SA objectives had been fulfilled. Fearing the worse, Rolf Van Rooyen left S.A. and traveled to Germany. According to his one time friend, Peter Goslar, this is where he still lives albeit protected by former members of the East Germany's Stasi spy-network.
Rudolph Ignatius van Rooyen – born in Kroonstad on 29 April 1959
ID no. 590429 5021 085
Last known address: Rheinstern Hotel 1610, Rheinstern, Dusseldorf, Germany.
Alias – Rolf Rondine.
Director – Eastech International Bank, established in China and underwritten by a Mexican Firm. Contact person – Miss Lin Ying, China.
Riaan Stander
Security director of Eastech
Steve Potnak – managing director of Eastech Bank
Steve Pansegrow – military intelligence officer supplying Eastech with intelligence reports. He also supplied highly confidential information to C1, in the names of Eugene de Kock and Pieter Botha. Pansegrow's wife was a receptionist for Van Rooyen and Stander.
Irma Els – operator helping in Ifafa – Eastcorp.
Fanie Smith – operator who signed validation certificates for Eastcorp.
– Letter of credit no. 9022101 signed by Fanie Smith and honored by the bank and with a revenue stamp of the Greek gov.
– Certificate of deposit of $5 million, stamped by the Greek Gov, signed by Fanie Smith.
– Certificate of deposit of $25 million, stamped by the Greek Gov, signed by Fanie Smith.
– Directors of Eastcorp and Intercol as at the registrar of companies: Roelf van Rooyen, Riaan Stander, Douglas Randall. Intercol: Eugene de Kock, Gen. Tai Minnaar, Pieter Botha. Policemen and members of military intelligence served on both Eastcorp and Intercol.
– Dr. HP Bauer – involved with operator "Rosie", Dr. HJ Schuster – agent of FAS in the US, Julian Rosie – director of FAS in South Africa.
– Riaan Stander liased directly with intel. Officers from C1 (SA Police), namely Eugene de Kock, Chappies Kloppers, Pieter Botha and Willie Nortje. They asked help from Eastech to infiltrate right wing groups in Pietersburg and for help in the movement of large quantities of weapons.
– MAS 57/08/92 – Pretoria North Case ref, investigation officer – Lt. Col. AE Botha conducted and investigation into the irregularities, but it was never made public or brought to court.
In October 1998, a German intelligence operator forwarded a document marked "Top Secret" to Gerhard Laubsher of the S.A. National Intelligence Agency, marked MZ/HRB/10-10/98 ser. Noj/IBI citing the disappearance of $223 104 000 008 from the South African economy through 'black gold' dealings.
In the report the following 47 persons were named:
FW de Klerk, Hernus Kriel, Chris Stals, Japie Jacobs, Org Marais, Anton Rupert, Johan Rupert, James Cross, Christo Wiese (SARB), Christo Wiese (Boland Bank), Dr. Swanepoel, Dr. Groenewald, Mr. Potgieter, Alwyn Lombard, Jan Lombard, Barend du Plessis, Commisionar Blaauw (western cape), Simon Nothnagel, Simon and Peter Nassau, Giel Nieuwoudt, Ben Zuma, Anton Welch, George Hill, BB de Klerk, Chris Nissan, Kobus Kirsten,Van Deventer, Boet Claasen, Big John Smith, Willem Korden/Kordan, Daniel Julius, Jan Koch, John and Faize Adams, Peter Blake, Nick Fourie, Magistrate Liebenberg, Casiem and Shahida Brey, Peter Mopp, Riaan Engelbrecht, Peter Goslar, Detective Justin Swart, Charles/Lester Newton, Robert Ferguson and Wynand Louw.
The report quotes:
4.7 The RSA has in excess 3000 tons of gold in storage. We can identify that Cloten in Switzerland, Luxembourg and London are used extensively for stored gold.
4.8 The RSA has a small refinery in Switzerland and deals with an other small refinery in Luxembourg (owned by Italian members) to refine gold, remove the markings on the gold.
4.9 The RSA selling 550 tons of gold every year and approximately 50 tons of gold is stolen every year.
4.12 Some of this money is then recycled back in RSA.
4.13 Some examples: The recent announced merger of Goldfields and Gencor. The purchase of BOE, NBS, OK Bazaars etc. by Christo Wiese. Old Mutual Bibby Group. Gencor's Billiton Group. Rembrands Richmond Group. Anglo Americans Miners Group.
6.3 High yield investments goes generally through Volkskas Bank, Nedbank, Boland and Standard-Chartered Bank RSA, all with approval from the SARB.
6.4 Arnold van Eck, offshore in – Imposses des Michandes, Veyreier du Luc, 74000 Anmecy-France, Bis Avenue D'Albigny, 74000 Anmecy-Le Veux, Adriaan (Riaan) Stander, Switzerland, 17 Rue de Levi, Crans Montana.
6.5 Van Ecks Associates, Clientel, Co. Directors are all well known military intelligence officers and political figures. Large sums of funds to almost $1.6 billion were handled and controlled by the Van Eck Syndicate on instructions of these politicians and intelligence officers – There are in RSA R37 million in farms unaccounted for. $40 million are being held in secret accounts in Van Ecks name. An unauthorized amount of $6 million was paid to Mrs. Van Eck. There are in RSA various assets of enormous value, belonging to Afri-Air, a total of at least R700 million. Overseas funding in $ 400 million, is also unaccounted for. A further amount of $ 7000 million unaccounted, controlled by Van Eck.
After scrutinizing some of Riaan Stander's bank accounts, the following was found:
Adriaan Barend Stander
Selbornelaan 141
Lyttelton Manor, Pta.
Account name: Intercol Consultants (Pty) Ltd.
Volkskas bank – 0609-142-596, Verwoerdburg branch.
Account name: Intercol Consultants
Nedbank
Arcadia, Pretoria branch
Eastcorp South Africa
Bankcorp London
Swiftref – TBOAGB2L
90 Long Acre
London SC2E 9SF
Account name
Eastcorp main account – 01-38496030-4
El Rosario Trust account – (Eastcorp HQ) – 01-38497030-0
Anti Crisi (Eastcorp Technical Division) 01-38498030-5
Eastech International Bank SA
Boland bank
Swiftref: BOLBZAJC
Pretoria branch
Account name: Estech International Bank – 136 873 6001
Relevant bank official – Mr. L. Coetzee – Gen Man.
Eastech International Bank – Tacoma, Washington.

Moving money between accounts is easy, especially when it is done with the blessing of the major banks and government, but moving gold and weapons around the globe is not so easy. Enter one of the key players, shipping tycoon Tony Giordiadis, from Greece. Giordiadis had very close ties with Richard Carter (now corporate manager of BMW), the spokesperson for the SA President FW de Klerk. On May 11 and 12, 1990, De Klerk paid an official visit to Greece. Here he met with Pres. Caramanlis and Prime Minister Mitsosakies. De Klerk also met Tony Gordiakis at this time. Of Greek origin, but London based, Georgiadis shipped oil to SA in contravention of sanctions and developed close relations with members of the NP gov. to distribute money freely, Georgiadis opened a bank account in Liberia for Mallar Incorporated (it was also through this account that bribes to the tune of $22 million wer paid to ANC officials during the Arms Deal). Geordiadis's father-in-law Lanaras once served as director of the shipping firm Alandis. The conspirators were faced by another huge obstacle – the loyal members of the Defence Force, Military Intelligence, National Intelligence Agency and the South Africa Police, who would immediately put a stop to the transactions, should they find out.

'THE NIGHT OF THE GENERALS'
De Klerk fired all loyal officers to that his collaborators could move freely. On December 19, 1992, FW de Klerk fired 23 senior army officers, including navy officers, who could pose a threat to his plans. So great was the speed with which De Klerk acted that even the army's public relations office was not informed of the press conference. In addition, many of the officers disciplined, were on holiday and were unaware of their suspension. The axed officers included: Major-General Chris Thirion, Deputy Chief of Staff, Intelligence, who had a reputation of being one of the more progressive of the younger generation of generals, Major-General Hennie Rouw, Chief of Army Intelligence, Brigadier Ferdie Van Wyk, Director of Army Communications, who master-minded Project Echoes, Brigadier Tolletjies Botha, Director – Directorate of Covert Collection, which was raided in November by investigators of the Goldstone Commission, including UN personnel, Brigadier Oos van der Merwe, Director of Army Intelligence, Commander Jack Widdowson of the Navy.
He named only three other officers, Colonel At Nel, Colonel Chris Prinsloo and Commandant Stephen Snyders, who were all put on compulsory leave. This followed the purge of 19 police generals in August as part of a drive to bring the police in line with the negotiation process. The further Indemnity Act pushed through parliament in August, needed to help ease officers out. The November raid on Military Intelligence's Directorate of Covert Collection in November, by Goldstone investigators which provided the pretext for setting up the probe headed by Gen. Pierre Steyn.
A top-level meeting between senior Umkhonto We Sizwe and SADF officials in early August, brokered by the National Intelligence Service, which generally carries out the will of the cabinet. December's 'rationalisation' measures which include the retrenchment of 6000 middle ranking officers followed.
In just 5 months, De Klerk had opened the door wide, for his own operators to continue the sell-out.
"I have never before seen a government destroy its own power base, such as this one is doing" – said former chief of Military Intelligence, Gen. Tienie Groenewald, while the country is steadily moving towards complete chaos, the government has effectively neutralized the SADF's intelligence capacities by removing the eyes, ears and nose of the defense forces. The Greek shipping tycoon could now go about his business unhindered. Georgiadis was of course also implicated in the swindle with the sinking of the greek ship , Salem, off the African coast earlier in what was decribed by Loydds of Great Britian as the biggest maritime swindle ever. "Salem – Lloyd's pursues what may be the biggest maritime swindle ever – At 10:50am Greenwich time on Jan. 17, crewmen aboard the tanker British Trident, sighted a ship in distress off the coast of Senegal in Northwest Africa. The Salem, a 214 000 ton supertanker, registered in Liberia, was listing and dead in the water. By radio contact with the tanker, Trident learned that a series of mysterious explosions was responsible for the disaster. Indeed, a cloud of orange smoke billowed from the tanker's deck. By 11:30 the disabled ship's greek-born captain, Dimitrios Georgoulis, and his 22 crewmen, most of them Tunisians, had…."

Side note: It was at this time that the whole Project Hammer was put at risk by FW de Klerk's impulsiveness. German operators learned that De Klerk was having an affair with Georgiadis's wife, Elita (Lanaras's daughter). A memorandum was sent to the CIA, who decided to put a lid on the affair, until after the completion of Project Hammer. Knowledge of the affair would not only open a can of worms, but it was not clear what Georgiadis's reaction to the affair would be. It this only became public after another two years.

There would be a twist – Marike de Klerk.. When FW de Klerk divorced Marike to marry Elita, a clause was written into the divorce agreement that De Klerk would be able to censor any books or article Marike might decide to write – which indeed he did when he prevented the publication of a chapter titled Grotgesprek (cave conversation) in the autobiography titled " 'n Plek waar die son weer skyn."  But Marike de Klerk was not done yet. Then, sadly, on 2 Dec. 2001, she was brutally "murdered"  in her Dolphin Beach complex, Bloubergstrand apartment, hours after sending an undisclosed fax to Holland. Curiously – the European Union paid R30 000 into the account of the murder accused – Mboniswa, channeled by the Foundation for Human Rights, for DNA tests. Mboniswa stood trail in the Western Cape High Court and was found guilty of the murder, without taking the stand in his own defense. What was the follow was the orchestrated and directed 'political reform' as was dictated to by foreigners of this country. The reform was steered by international banks/financiers as well as foreign intelligence agencies. The subsequent buy-out of South African politicians and role players, culminated in the demise of a country. THUS– De Klerk not only sold out his people, his generals, his country- but also sold out his wife and stabbed his Greek friend in the back by stealing his wife. For this utterly despicable deeds of treachery he also was awarded the Nobel Prize together with his other conspirator- Mandela. How low this evil cretin could go is still a mystery!
ENTER THE " ENLIGHTENED ACTION GROUP"
Transcript of Afrikaans Newspaper article published in the Afrikaner dated 7 – 13 February 1997 by JB
Disclosures about Enlightened Action a trick?
Latest disclosures about an Enlightened Action Group that is intent on taking over the countries government in 2004, appears to be a trick to divert attention from political complications and disclosures that is recently the order of the day. Genl. Tienie Groenewald is probably involved with the planning. The latest disclosures about the Enlightened Action Group indicates that 38 well known Afrikaans businessmen, bankers and politicians (serving and "rightwing") are planning to first gain a hold on the countries economy before overthrowing the ANC regime in 2004 with a planned coup d'état.
It is alledged that their income is derived from big crime and drug syndicates and that they, by way of overseas investments in banks in Japan, Germany, England, the USA, Switzerland and Lichtenstein and trust funds in the Canary Islands and Honduras, collect and "wash" money. Apparently, front organisations operate across Europe and the USA. It is alleged that the Enlightened Action Group originated in the early 1990's, that there are 27 local front organisations exist and that the head office is situated in Pretoria. This information does not correspond entirely with the facts that Advocate Piet Pretorius revealed in "Volksverraad" (Nations Treason). He mentions that the "Enlightened Action Movement" was already established in 1973, with the aim of handing over government to a communist ANC regime.
This does not correspond with the current objective of wresting government out of ANC hands and the placing of the Afrikaner in power again. So far, Newspapers have not written about the existence of the Enlightened Action Group. Adv. Pretorius disclosed that the Enlightened Action Movement, was established by the CIA and that local agents werein charge thereof. Prof. Gerrit Viljoen was Chairman from June 1973 until April 1978, Mr Pik Botha from April 1978 until August 1986, Genl. Tienie Groenewald from August 1986 until November 1995 and Mr Niel van Heerden, previously Director General of External Affairs, since 1995.
Transcript of Afrikaans Newspaper article published in The Afrikaner dated 13 – 19 February 1998.
Shocking disclosure about secret meeting – TIENIE GROENEWALD AND PIK BOTHA TOGETHER WITH ROELF MEYER
The disclosure about a secret meeting that took place  will send shock waves through the Freedom Front (FF). And the man to be specially implicated is Genl. Tienie Groenewald. On 16 November, a highly confidential meeting took place in a home in Pretorius Street, Lyttleton. Present was two leading figures, Mr Roelf Meyer and Bantu Holomisa. Not surprising, also present was Mr Pik Botha. However, what was surprising was that Genl. Magnus Malan was present. This would not have caused a big stir if it were not for the presence of two other political figures, namely, Genl. Tienie Groenewald and a certain C. Mulder. (Corne Mulder?)  What these two were doing in the company of this circle must be viewed as extremely significant because politically they don't belong and publicly, they would not want to be seen there.
What makes this company of Freedom Front members with Roelf Meyer signals more significant than their mere presence at the meeting, is what transpired out of the meeting. The shock thereof is likely to cause the roof of the FF to fly off. The two persons present at this meeting who declared support for the Hofmeyer party is, (yes, hold on to your seat) Tienie Groenewald and Pik Botha. Not only is this a staggering phenomenon, that political harmony between these two comes to light, but ominously indicates a probable secret political relationship between Pik Botha and Tienie Groenewald, that stretches over a long period.
What was most astonishing of all, is that at the meeting, Pik Botha and Tienie Groenewald both undertook to channel funds to the Hofmeyer party. This can only mean that these two have secret funds available to utilize for political purposes or that they have connections overseas or within the money power circle in South Africa, through which they can channel money to the Hofmeyer party. However, the first possibility is the greatest. It has been suspected for some time that Tienie Groenewald has access to secret funds. What gives greater meaning to these actions of Pik Botha and Tienie Groenewald is the fact that Mr Rusty Evans, then a fulltime Director General of the Department of External Affairs, was also present at the meeting.
The togetherness of these three – Pik Botha, Tienie Groenewald and Rusty Evans, reverts naturally back to The Document of the Department of External Affairs, in which a conspiracy, mediated by this department between NP and FF leadership, is indicated and which disclosures led to great scrabbling and a court case (which is far from over). If anything was necessary to indicate at what lowest point of opportunism and scheming certain Afrikaners conduct their politics, then the disclosure of this meeting in Lyttelton is more than enough. The question is: what is the political role of Tienie Groenewald? He was described as "the master brain" behind the wickedly intended and early demised Afrikanervolksfront (Afrikaner Nation Front), whereby the Afrikaner was led politically to the constitutional slaughter house. He is a leading figure in the Freedom Front and apparently, he is trusted and pampered by Genl. Constand Viljoen. But, he undertakes to channel money to the Hofmeyer party which is in total opposition to the volkstaat (nation state) story of the FF. There are pertinent questions in this regard, such as whether this action has Genl. Viljoens approval. And, what was Mulder (apparently Dr. Corné Mulder) together with Tienie Groenewald in this political company?
What deepens this political anomaly to shocking disillusionment is that Tienie Groenewald not only morally and financial supports the total liberalist and negotiation sell-out Roelf Meyer, but that he is also together with Pik Botha, the greatest representative of Afrikaner disloyalty and giver of service to the nations enemies in the South African history. The question that will be repeated over and over, is: what does Tienie Groenewald represent in South African politics? He has admitted that he wrote FW de Klerks Red Friday speech. He has also admitted that he, as a senior officer of Military Intelligence was investigated by National Intelligence, apparently because there was reason to view him as a security risk.
With this doubtful background, he was appointed Chief Executive official of the then half-secret VEKOM group of selected members that played a significant role in the founding of the AVF and operated an outer egg type of politics. From this position Groenewald worked with Dr  Ferdi Hartzenberg to establish the Afrikanervolksfront (Afrikaner Nation Front) promote the De Klerk agenda of a bloodless surrender to the ANC – SACP according to the IDASA plot and simultaneously cause greater Afrikaner division.
What does Tienie Groenewald represent in South African politics can once again be asked. Wat does the Freedom Front represent with such a politically suspect figure in it's top structure? What influence has Tienie Groenewald in Radio Pretoria, seeing that he was the first person to announce it's establishment and was deeply involved with it's setting up. The disclosure of the meeting on 16 November 1997, at which Tienie Groenewald's political identification with Roelf Meyer and Pik Botha was unmasked, in the presence of Dr Corné Mulder, will activate lights that will shed light on more dark corners in the political maze and which will not be easily extinguished.
Transcript of Afrikaans Newspaper article published in The Afrikaner dated 20 – 26 February 1998.
Secret meeting in Lyttelton: NAMES OF OTHER ATTENDEE'S REVEALED
The much-publicised secret meeting in a home in Pretorius Street South, Lyttelton, which was revealed  by The Afrikaner has caused a big stir in political circles. Further evidence regarding who else was present can know be revealed. Beside Mr Roelf Meyer, Genl. Bantu Holomisa, Genl. Tienie Groenewald, Dr Corné Mulder, Mr Pik Botha, Genl. Magnus Malan and Mr Rusty Evan, Director General of External Affairs, also present was Mr S Cleary, Johan Smit, Johan Lehman (or Leeman) George Darmanovitch, Quinten Coetzee and F. du Randt.
The fact that the meeting was known as a "VAG meeting" indicates the possibility of feedback to a group operating under this label and are support of Mr Roelf Meyer's party. An investigation has been launched to establish the meaning of the abbreviation VAG and what the connection is with the people, who's names have now been revealed. Mr Jaap Marais, Leader of the HNP, referred in a press release to the important implications that Genl Groenewalds involvement holds for the Freedom Front and also the irregular involvement of Mr Rusty Evans, an official of the Department of External Affairs, with a party political action to which the previous Minister of External Affairs, Mr Pik Botha is morally and financially committed and in the unthinkable company of Genl Tienie Groenewald.
Mr Marais's press release reads as follows:
Tienie, Pik, Roelf and Rustyvans under the spotlight
The newly revealed secret meeting in Lyttelton of 16 November, last year, has led to extremely important political questions. That Genl Tienie Groenewald, a leading figure in the Freedom Front (FF) expressed support at the meeting for Mr Roelf Meyer and Genl Bantu Holomisa's United Democratic Movement (UDM) and on top of that undertook to channel money to the party points to an unparalleled political absurdity. These two parties are supposed to be political poles apart. That he did it in the presence of a co-member of the FF, Dr Corné Mulder, confirms that this unusual political relationship between the UDM and the FF has already reached an advanced stage. What makes Genl Groenewalds support for the UDM even more suspect, is that Mr Pik Botha also gives his moral and financial support to Mr Roelf Meyer's party at the meeting. That Genl Groenewald finds himself in a political relationship with Mr Pik Botha and Roelf Meyer must rattle the very foundations of FF supporters because this begs the question of where does Genl Groenewalds political loyalty rest.
In addition, the presence of Mr Rusty Evans, previously a fulltime Director General of the Department of External Affairs at the meeting, is clearly interference by him in party politics that is in conflict with public service ethics. This also points finger to the Pik Both – Tienie Groenewald – Rusty Evans conspiracy involving the much discussed document from the files of External Affairs that testify of a secret relationship between Mr FW de Klerk and Genl Constand Viljoen that was brought about with the help of this department. A court order was obtained regarding statements by among others, Mr Rusty Evans and Tienie Groenewald for the allegation that the document was falsified (This is disputed by the HNP, because correspondence with the institution involved, regarding the nature of the document, indicates that the statements of Mr Evans and others could not be substantiated).
Mr Evans presence at this secret political meeting confirms the continued political relationship between him and Mr Pik Botha. More important, is the evidence that he, as Director General of External Affairs, was directly involved with South African party politics along with far-left politicians like Pik Botha and Roelf Meyer. This implies that this Department under Pik Botha and Rusty Evans probably were continually busy promoting left political aims in South Africa under the influence and with the help of external (non RSA) institutions. This increases the credibility of the contents of The Document regarding this Departments involvement with internal party politics to the advantage of external (non RSA) institutions. The new disclosures about Tienie Groenewald's political going's on again confirms the HNP's correct judgement and conduct by not allowing the party to get involved in actions in which Tienie Groenewald plays a role, such as the Afrikanervolksfront (Afrikaner Nation Front).
Transcript of an Afrikaans article published in Idasa Conspiracy by Jaap Marais
Afrikaaner Nation Front (Afrikaaner Volks Front (AVF))
However, what is very interesting is Tienie Groenewald's communication to VEKOM (Volks Unity Committee) about the attitude of big business undertakings. "Businessmen" he said, "is very excited about the role of the AVF". He mentions ABSA, NEDKOR, KRYGKOR and he specifically refers to Mr Danie Cronje of ABSA. (This is particularly interesting because Mr Cronje was one of the A list guests at Mandela's inauguration as President).
Intrigue with De Klerk government
Groenewald's communications to VEKOM brought other extremely meaningful matters to light. At the meeting of 14 August 1993, he reported that discussions were held with Roelf Meyer, Dawie de Villiers, Hernus Kriel, Niel Barnard and  Prof. Johan Heyns
BOPHUTHATSWANA SIEGE- HOW THE NATIONAL PARTY BOUGHT CONSTANT VILJOEN – AND WHITE TRAITORS TURNED AGAINST AWB EUGENE TERREBLANCHE IN A NP/ANC KOO-DE-ETAT OF AN INDEPENDANT STATE.
In 1994 the National Party tried it's utmost to force Bophutaswana- an independent black state- to be part of the CODESA treason- and include that state in the hand over to the ANC communists with the rest of South Africa. Lucas Mangope– the president then- refused to take part as he already knew what was on the NP/ANC's devious agenda. He contacted the AWB leader Eugene Terreblanche- the only man he could trust- to come into Bophuthatswana and help him stem the onslaught from the National Party/ANC alliance – as hundreds of PUTCO buses full of unruly ANC supporters were transported into Bobhutatswana with the aim to make the state ungovernable and force Mangope out.Terreblanche agreed and decide to help Mangope against the illegal take-over of his independent and sovereign state by the National Party/ANC conspirators.
Genl.(Retired) Constant Viljoen– ex Chief of Staff of the South African Defense Force- was then bought by the National Party to take a hand and basically invade Bophutatswana. Viljoen and his followers in the meanwhile mobilized their own "armed wing" – the Boere Krisis Aksie (Farmer's Crisis Action – the same people who had been involved in the 1991 attack on the black squatters at Goedgevonden) and ordered them into Bophuthatswana as well. After arriving in the homeland, the AWB forces were deployed in the White residential areas of Mmabatho, where they were given a friendly reception by the White inhabitants, who had started to fear the rampant lawlessness and looting by black thugs that was taking place in the center of that town. The AWB forces were deployed under the command of one of the Wenkommando generals from Natal, Nicolaas Cornelius Fourie.
CONSTANT VILJOEN- TURNED PAID NP/ANC POLITICAL TRAITOR AGAINST THE SAME SOLDIERS AND WHITE PUBLIC WHO HE LEAD INTO BATTLE FOR YEARS IN SOUTH WEST AFRICA.
The dramatic events leading to the collapse of the government of the Black state of Bophuthatswana in March 1994 also saw the AWB deploy for the first time a large number of Wenkommando members in a conventional conflict situation. The Bophuthatswana conflict also saw the final parting of the ways between the AWB and General Constand Viljoen and his supporters. The Bophuthatswana government had consistently refused to take part in the April 1994 multinational elections, and when this boycott was formally endorsed by the Bophuthatswana cabinet, African National Congress (ANC) supporting mobs took to the streets of Mmabatho and Mafeking, the two main towns in the homeland, demanding that the independent state became part of the "new" Empire. The protest soon turned into a full blown riot and then into a popular uprising against that State's president, Kgosi Lucas Manyane Mangope.
On 9 March the unrest situation in Bophuthatswana had reached critical proportions, and on that day Mangope made a personal telephone call appeal for help to the AWB leader in Ventersdorp. Terre'Blanche and some of his general staff then rushed through to Pretoria where an Afrikaner Volksfront (AVF) executive meeting was held, and at which it was decided to send in an armed force to try and stabilize the Mangope government. Viljoen was at that stage still part of the AVF's executive, and was a party to this decision; this despite the 4th March 1994, in contrast to the AVF, he turned Judas traitor and founded a political party, the Vryheidsfront (VF, in English: Freedom Front), to participate to multinational elections of 27th April 1994, whose aim was to make further evolution of the Republic of South Africa (RSA) empire on the capitalism-communism way. The political administration of the "new" Empire would be entrusted to the major political force in the Empire: a Communist force that international capitalism had helped to create, assist, finance, and promote. The AWB generals were then allowed to use the AVF telephones to issue call up instructions to their immediate junior officers, and in this way a mobilization call was sent out. It was claimed later that the nationalist station, Radio Pretoria (set up to the East of Pretoria) had issued AWB call up instructions, but this was not true. All that station did was to announce in its news bulletins that the AWB had called up its members to help Bophuthatswana. 
It was however during this first night that things started to go wrong. Eugene Terre'Blanche, who had moved into Bophuthatswana along with his forces (which eventually totaled approximately 750 men, as opposed to the 350 men who made up the BKA faction), was asked by the commander of the Bophuthatswana army, General Jack Turner, to see him urgently at the latter's head quarters. This Terre'Blanche did, where he was told by Turner that the Bophuthatswana Minister of Foreign Affairs, NP puppet Rowan Cronje, had asked that Terre'Blanche and the AWB immediately leave the country.
Terre'Blanche spoke to Cronje, telling him that he had spoken personally with Mangope earlier that same day, and the State leader had asked for help. Turner then also told Terre'Blanche that Viljoen and the then serving head of the RSA army, General George Meiring, had visited the territory some four days previously, touring together in a helicopter. This news of course made Terre'Blanche highly suspicious of Viljoen's motives, particularly in the light of the latter's registration to take part in the multinational elections some six days earlier. As Terre'Blanche later asked Turner, why would Viljoen, who had already decided to take part in the multinational election, go and help Mangope, who did not want to take part in it?
Terre'Blanche was further asked to move his forces to the Bophuthatswana air force base just outside Mmabatho – a move he made against the advice of AWB-Wenkommando General Nicolaas Fourie. The BKA forces had already started to arrive at the base when the AWB contingent moved in. It was however clear that large numbers of the Bophuthatswana's army and police units had sided with the ANC backed uprising and were hostile to the presence of White Afrikaners and Boers in the territory.
The AWB and AVF men had been promised weapons from the armoury at the Bophuthatswana air force base just to the west of Mmabatho – but when they got there they were informed by General Jack Turner that the armory was virtually empty, having apparently been ransacked earlier by Bophuthatswana security forces who had switched sides.At the air force base it was made very clear to Terre'Blanche, by both Rowan Cronje and representatives of the BKA, that he in his person and the AWB in general were suddenly not welcome. Terre'Blanche then decided to leave, saying that he would go back to Ventersdorp. The AWB contingent could decide whether to stay or not by themselves – even after a further stipulation was added that they had to remove all AWB insignia (which they did, except for the senior officers). Terre'Blanche however went to the home of a supporter in Mmabatho, and remained in radio contact with his senior generals still at the air force base.
After Terre'Blanche's departure, Viljoen's appointed commander, Colonel Jan Breytenbach, formerly of the infamous 32nd Battalion of the "old" Republic of South Africa (RSA) Empire in South West Africa, arrived to take control. He made no secret of his dislike for the AWB, and was involved in a particularly nasty altercation with AWB-Wenkommando General Nicolaas Fourie, which only just stopped short of the two men physically assaulting each other.
According to AWB sources after the incident, Breytenbach also told Fourie that the AWB forces would get none of the available petrol or stores under his control at the air force base. Faced with no logistical backup, no food and no petrol, the AWB contingent then decided to leave Bophuthatswana, as it is was obvious that Mangope was no longer in control of the government. The AWB men formed a new convoy and left the air force base, and accompanied by one Bophuthatswana army vehicle, sped through Mmabatho on their way to the border. However, the Bophuthatswana army unit led the convoy on a route through the city in which no fewer than four ambushes had been set.
In many of the cases the attackers were members of the Bophuthatswana Defence Force who had gone over to the ANC backed uprising, and even (according to the testimony of AWB-Wenkommando Gen. Alec Cruywagen and other men in the withdrawal convoy) by persons in 32nd Battalion uniform of the "old" Republic of South Africa (RSA) Empire. Although they were well armed with automatic weapons (R4 and R5 rifles) 40 mm mortars and armoured vehicles, they did not manage to kill any AWB men in these fire fights- and later SABC radio reported that over 50 Bophuthatswana soldiers had been killed and over 300 wounded by the AWB forces. The fact that there were no AWB casualties during these ambushes was regarded by the AWB as nothing short of a miracle- the men were mostly riding on open pick up vans, armed only with handguns and light hunting rifles, while their attackers were heavily armed. Several AWB men were seriously injured when their vehicles were literally shot to pieces underneath them, but they all recovered from their wounds.
Somehow one vehicle was separated from the convoy – it is said that they turned off in search of petrol, but the truth will never be known as all the participants are dead – and it was this lone vehicle which was to become the focus of world attention at that time. The vehicle in question was a blue Mercedes being driven by AWB-Wenkommando Colonel Alwyn Wolfaardt (43 y.o.), and had as its passengers AWB-Wenkommando General Nicolaas Fourie (40) and Veldkornet (Field Cornet) Jacobus Stephanus Uys (33). As the vehicle was travelling all alone down the road directly in front of the main Mmabatho police station, it was riddled with gunfire from Bophuthatswana troops in and around two armored personnel carriers standing outside the police station. The withering gunfire managed to bring the Mercedes to a halt.
Inside, AWB-Wenkommando General Fourie had been hit in the neck, and was already unconscious. Next to him Wolfaardt had been hit in the arm and in the back seat Uys had been hit in the leg. In the full view of foreign and local television cameras, the two conscious men managed to open the car doors, push the dying Gen. Nicolaas Fourie out onto the road, and then themselves crawled out next to the car. The Bophuthatswana police then placed them under arrest, taking away their weapons, but strangely not trying to remove them or to give them medical aid. In a bizarre interlude the men lay there for about twenty minutes, while the (white British and South African) press conducted interviews with the two conscious men. Not one of the pressmen present lifted a finger to try and help the men, even thought Wolfaardt and Uys requested them to do so many times. (This was in sharp contrast to another scene, also in Mmabatho, where journalists had given first aid to wounded Black civilians).
THE THREE AWB MEMBERS THAT WAS SHOT IN COLD BLOOD IN FULL VIEW OF WHITE SOUTH AFRICAN AND INTERNATIONAL CORRESPONDENTS THAT DID NOT LIFT A FINGER TO HELP THE THREE OR PREVENT THE KILLING. IN CONTRAST THESE WHITE SCUMBAG MEDIA HOUNDS MADE THIS MURDERS INTO A FALSE SENSATIONAL PROPAGANDA  SCOOP. AGAIN THE NATIONAL PARTY AND ANC MERGED POWERS TO EXTERMINATE THE AWB RESISTANCE AGAINST THE HAND OVER OF AN INDEPENDENT SOUTH AFRICA TO THE JEWS IN NEW YORK FOR 300 MILLION DOLLARS
Then, still in full view of the cameras, a Bophuthatswana policeman, Ontlametse Bernstein Menyatsoe, armed with a R4 automatic rifle, ran up to where the wounded men were lying and gunned them down in cold blood. It was this cold blooded execution, far away from where the actual fire fights had taken place, which was misrepresented by the local and international media as the AWB forces being "defeated" in Bophuthatswana. This myth has persisted, even though it is palpably untrue. It was the signature of Roelf Meyer– bullied by empty promises from Cyril Rhamaphosa– that finally sealed the hand-over of a once peaceful and flourishing country into the hands of the communist killers. The white genocide and fate of thousands of white farmers and urban whites for the next 20 years was sealed.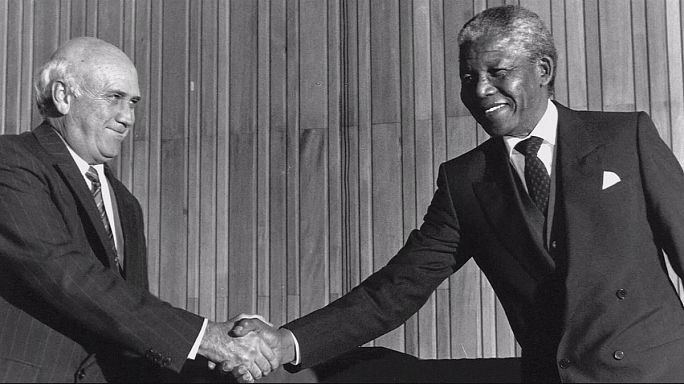 TWO PAID CONSPIRATOR PUPPETS ON A JEW STRING TO HAND SOUTH AFRICA TO THE DEMONIC POWERS
IT COULD WELL HAVE BEEN A POLICE LINE-UP OF THE FOUR MOST PROMINENT THUGS IN THE SOUTH AFRICAN SELL-OUT.
Terrorism is not terrorism when the Illuminati Jewish banking cartel is behind it.  From 1961-1990, the Illuminati-sponsored African National Congress waged a terrorist war against the Apartheid government of South Africa. It was characterized as a "people's struggle" in the Zionist-controlled mass media.
However, when the Palestinians employ terror against the Apartheid regime of Israel, they are "terrorists."  Never mind that Israel was built on Zionist terror against the British. When the Illuminati bankers or their shills use it, terrorists are "freedom fighters" and "insurgents." (Syria today is another example.)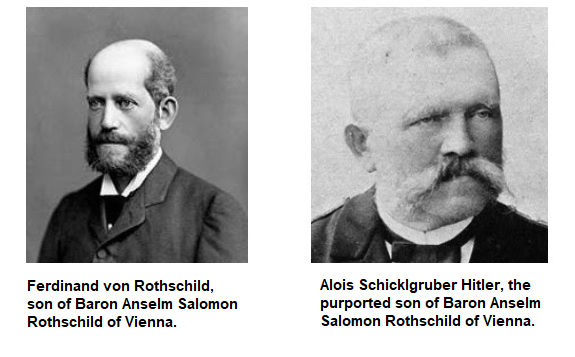 (Terrorist Mandela wins 1994 Nobel Peace Prize)
In South Africa during the 1960's and 70's, barely a week went by without terrorism — dynamite at a fuel depot, a car bomb outside Air Force headquarters in in a city center. The ANC's guerrilla force – known simply as MK, or more formally as Umkhonto we Sizwe  translated "Spear of the Nation" was founded in 1961 by Nelson Mandela and his handler, the Communist Jew Joe Slovo.  At first, the targets were infrastructure but two decades later MK was killing civilians without compunction – grenades would be bowled into a hamburger joint, or a trip-wired limper mine planted in an arcade -and Mandela did not object. "Notable among these attacks were the January 8, 1982 attack on the Koeberg nuclear power plant near Cape Town, the Church Street bombing on May 20, 1983, killing 19, and the June 14 1986 car-bombing of Magoo's Bar in Durban, in which 3 people were killed and 73 injured." (Wikipedia)
Of course, Mandela had been in jail since 1963 when captured in a raid of MK headquarters at a farm outside Johannesburg. The ANC was funded and run by Communist Jews who in turn were shills for the Illuminati bankers. Mandela posed as a farmhand.

The  farm was purchased and run by Jewish Communist Arthur Goldreich, left. In 1985, when the government offered to release Mandela if he would repudiate terrorism, he refused. In 1990, he was let out anyway and vowed the MK would continue to wreak havoc. It was not necessary.
The useless and treacherous National Party government was ready to negotiate a handover of power. In 1994, Mandela and F.W. de Klerk shared a Nobel Peace Prize. Queen Elizabeth II in her 1996 Christmas message hailed Mandela as a great statesman. (The account of MK terror above is indebted to Philip Gourevitch's review of the novel "Absolution" in The New Yorker, April 30, 2012, p.70)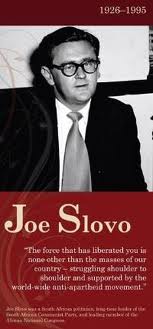 ANC IS A COMMUNIST JEWISH FRONT
Thanks to Michael Hoffman II, we know:
"The African National Congress (ANC) in South Africa was guided by two Communist Jews, Albie Sachs, "one of its foremost intellectuals"( London Sunday Times, August 29, 1993) and Yossel Mashel Slovo (Joe Slovo, 1926-1995). Slovo was born in a shtetl in Lithuania and grew up speaking Yiddish and studying the Talmud. He joined the ANC's terrorist wing, the Umkhonto we Sizwe, in 1961 and eventually became its commander. He was named Secretary General of the South African Communist Party in 1986. ("Joe Slovo," Jewish Chronicle, January 13, 1995).
Slovo had been the planner of many of the ANC terrorist attacks, including the 1983 car bomb that killed 19 people and injured many others… Slovo, who had traveled to the Soviet Union many times, was awarded a Soviet medal on his 60th birthday…Slovo is a dedicated Communist, a Marxist Leninist without morality of any kind, for whom only victory counts, whatever the human cost, whatever the bloodshed…Slovo disputes little of his image as 'the Communist mastermind' behind the ANC's armed struggle.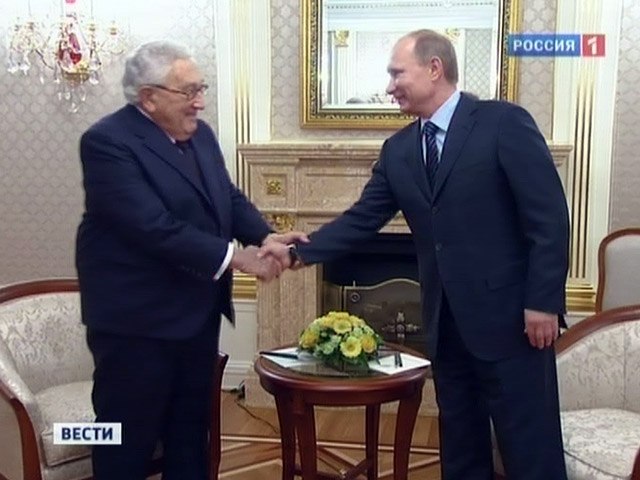 (Albie Sachs, left)
'Revolutionary violence has created the inspirational impact that we had intended, and it has won for the ANC its leading position,' Slovo said." ("Rebel Strategist Seeks to End Apartheid," L.A. Times, Aug. 16, 1987, p. 14). When Nelson Mandela's ANC took over South Africa, Slovo was named Minister of Housing."
COMMUNISM IS A RUSE
Wrapped in bogus idealism, Jewish social & political activism largely serves the Illuminati's secret satanic agenda. Jewish activists are dupes or opportunists. The ANC, like Communism in general, deceived the masses into overthrowing the government and installing Illuminati puppets like Nelson Mandela.
The plight of Blacks in South Africa is much worse under the "peoples' government." The number of people living on $1 a day doubled from two to four million. The unemployment rate doubled to 48% from 1991-2002. (It is 25.2% today.)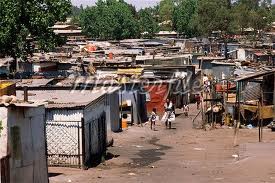 In 2006, only 5,000 of the more than 35 million black South Africans earned more than $60,000. A quarter of the entire population lived in shacks without running water or electricity. A quarter have no access to clean water. 40% have no telephone. The HIV/AIDS/TB infection rate is 20%. Life expectancy dropped by 13 years.  40% of schools have no electricity. Where is the ANC'S concern for the people? Obviously it was a ruse that enabled the bankers to gain control over South Africa's resources, just as they took over Russia's 70 years before .
BUT WHO IS THE REAL MASS MURDERERS AND THIEVES BEHIND THE DEMISE OF SOUTH AFRICA THEN?
THE  biggest fraud, theft & money laundering ever committed by any country which is in access of over R2,5 Trillion- was committed by the Rothschild, Oppenheimer and Rupert Jews in cahoots with De Klerk and his National Party in South Africa. The  Crime committed in 1985-to date, of which the Lifeboat/Gift to Bankorp revealed by Ciex report (Britain Company) is part thereof.
This crime was masterminded by the under mention trio, with Govt bonds which were Open Ended,Tap base & Bearer type, issued in several trenches in USD denominations, with the grand total of $36 billion Us Dollar:
1, Masterminds of crime
Dr Gerhardus Petrus Christiaan de Kock
Dr Christian Lodewyk Stals
Barend Jacobus du Plessis.
2.The main beneficiaries of this crime are:
* Rupert Family(Remgro & Associates)
*Oppenheimer Family( Anglo American & Associates
*UBS (Bankorp shareholders)
*Absa/Barclays (Executives & Shareholders)
* FNB bank(Executives & Shareholders)
* SARB (Old Executives & shareholders)
3.The Main Accomplices to the crime in the "Democratic Govt"- in terms of their non disclosure & cover up of this most serious biggest financial crime ever committed by any country are:
#Thabo Mbeki
#Trevor Manual
#Tito Mboweni
#Maria Ramos
#Elex Erwin
#Pravin Gordhan
#Nhlanhla Nene
#Mcebisi Jonas
This crime is currently holding our Democracy at Ransom, with the potential of taking the Country down to zero, this crime was a serious crime of money laundering into world stock markets in total violation of the Stock securities Commission Act, Penalties for such crime is total suspension from Sovereign bond markets, in addition heavy fines can be imposed with the Max of 4 times the value of the crime ($36bn x 4 =$144 billion)
SAPS (dpci)
NPA
SARB
ABSA
NIA
SASS
SCOPA
AUDITOR GENERAL
FW De KLERK FOUNDATION
MBEKI FOUNDATION
FINANCE MINISTRY/TREASURY
FIC & OPPBARCLAYS PLC
BBA (UK) UK
SECURITIES COMMISSION
BANK OF ENGLAND
US SECURITIES COMMISION
INTERNATIONAL ORGERNIZATION OF. SECURITIES COMMISSION (IOSCO)
BANK OF INTERNATIONAL SETTLEMENTS (BIS) G20.
HOW THE NATIONAL PARTY AND ANC HELPED TO ROB THE SARB OF R 4 TRILLION WORTH OF GOLD FOR THE NEW YORK JEWS
MANDELA AND DE KLERK RECEIVING THEIR THIRTY PIECES OF SILVER FROM THE JEWS. WAS IT REALLY A PRIZE FOR EXCEPTIONAL ACHIEVEMENT – OR A MEDAL OF HONOR FOR THE BIGGEST DECEPTION IN SOUTH AFRICAN HISTORY?
The Ruperts  and the Oppenheimers are the Masters of State Capture of South Africa whereby the country's Treasury was capture! In An Act of financial/Economic Terrorism, which was done Warfare Style to destabilize and weaken the country's security clusters and Prosecuting Authorities including our judiciary system all done to retain the Economic Control After it became clear that they were loosing the Political Control in the Codesa negotiation.
Project "Grapevine" which later changed the Project Spiderweb initiated by Roelf Meyer & Prof Nel being operated and continue to be from the Jew varsity. The Ruperts and the Oppenheimers were the funders thereof. After Mbeki and  Trevor Manual-, Mboweni allowed Anglo American to de -register as a S.A. Company.  The Ruperts (Johan Rupert) then became the Sole finder of Spiderweb Operation, and captured  puppets like Trevor Manual and  Maria Ramos. Code names(King & Queen of Leaves) .They in return got Tito Mboweni & Gill Marcus captured and became cooperative to the Spiderweb.
Currently Pravin Gordhan & Mcebisi Jonas are the protectors of the Rupert  Spiderweb operation, Opposition tried to break this web by referring the investigation to the Public Protector Adv Thuli Madonsela,to investigate Johan Rupert and his company tentacles. She decided to wash done the complain and exclude Rupert, then suddenly he offered her a job ! What does that entails? It that a reward for a job well done? THE  money stolen in the above matter is being used as foreign currency Buffer Capital/reserves by SARB its in a dormant account antrcode 00004444 held at UBS Switzerland. THAT money must be brought back to the country to boost our economy as agreed by the owners of the money the Surtie family from Lesotho.
THE ANC- RUNNING IT'S OWN PRIVATE ARMY
Why hasn't anyone from the opposition investigated whether the "MK Vets" who had been stationed at Loot Freely House during the SaveSA march, are NARYSEC (National Rural Youth Security) members, instead of merely asking questions from the ANC, which will never be answered?

At the program's inception, 8000 members of the ANCYL and the Young Communist League had been trained at Saldanha and Bloemfontein (De Brug) military bases. How many since, is not yet clear. The ANC denied that they would be receiving military training; instead they would be receiving training in "Life Skills", "Artisanship", "Patriotism" and "Discipline". This military training for the ANC youth has been planned from the very top of the ANC and it had the backing of the former Minister Of Defense, Lindiwe Sisulu. These are the Mugabe Green Bombers all over again.
DON'T WORRY- THEY ARE ONLY "ARTISANS"...
-GETTING TRAINED IN THE TOOLS OF THEIR TRADE….
TO COME AND APPLY THEIR TRADE IN YOUR NEIGHBORHOOD…
NO PROBLEMS WITH THEIR "BRICK LAYING SKILLS " WE SUPPOSE..
-AND WE TAKE IT THIS IS OUR NEW GENERATION " ELECTRICIANS" TOO?
The ANC have a secret cadet program in place since 2010. This is in addition to their youth militia that we already know about called the NARYSEC Green Bombers

These other militia cadets are real military cadets who wear either the old SADF browns or the new SANDF army uniforms. And they are armed with R4 and R5 rifles. The training took place near the town of Ficksburg in the Free state at the Meulspruit Dam holiday resort, a pristine setting along the border with Lesotho.
In typical communist fashion they call themselves, "The Militia Youth Cadet Corps" and the program, the "Cadet Pioneer Program" which strongly reminds one of the Young Pioneer Organization of the Soviet Union. In Communist Eastern Germany they also had the Young Pioneers and the Ernst Thälmann Pioneers whose slogan was: "Für Frieden und Sozialismus seid bereit – Immer bereit" ("For peace and socialism be ready – always ready"). They were part of the Free German Youth (FDJ). These were supposedly similar to the Boy Scouts.
But if you look at the Militia cadets of South Africa with Automatic rifles such as R5's and Bren machine gun's as well as portable lightweight M4 60mm Mortars (that can be carried loaded on patrol), then you have to ask if they are similar to Boy Scouts? More importantly, what is the purpose of these youth militias that the ANC is training such as NARYSEC and the Militia Cadets? Or shall we rather not ask?

It is illegal to have private armies in South Africa and illegal for any political party to militarily train its members with taxpayer's money.
The training starts with seven weeks basic training at a military base in Bloemfontein and is two years long (national service?) Recruits were also paid R1320 a month initially. "Besides the soft skills, NARYSEC recruits, who are supposed to be from rural wards and the minimum academic requirement is Grade 10, also receive hard skills training – for careers as bricklayers, electricians, plumbers, carpenters, roofers, welders, etc. Throughout the two years' intensive training, recruits receive a salary." (Government source).

Training bricklayers, carpenters, electricians? At a military base? These youths had ostensibly been deployed into wards in rural areas.
This sounds a lot like Mao Tse-tung. He said that cells should be started in the countryside from where the people's soldiers would go out and carry out their terror campaign and forced recruiting. Eventually the cells would grow into each other and surround entire towns or cities which will then eventually fall to the people's army.  It was General Giap who also used this tactic in cities itself.
AND STILL THE ANC ILLEGALLY ARE RUNNING IT'S OWN PRIVATE ARMY INSIDE THE BORDERS OF SOUTH AFRICA(Link)– WHILE ALL WHITE PROTECTION UNITS ARE

CLOSELY WATCHED

BY THE DEVIOUS NATIONAL INTELLIGENCE FOR " BOEREMAG" ACTIONS
THE ANC AND IT'S NEC- THE DARK SIDE OF THE ANC – "HELLO JACOB ZUMA"
The first-hand testimony by former combatants of Umkhonto we Sizwe (MK) about the ANC prison regime, together with press reports that began to appear in Britain in March this year, are an event in South African history. Never before has such concentrated factual evidence been presented about the inner nature of the ANC and its eminence grise, the South African Communist Party.
If people wish to understand the operation of the ANC/SACP, they must look here. This is the view behind the proscenium arch, behind the scenery, where the machinery that runs the whole show is revealed in its actual workings.
The ANC/SACP did a very good job in preventing public knowledge of its secret history from emerging, and the testimony of the Nairobi five shows how. (Two other South Africans, both women, are with the five in Nairobi at the time of writing, but they have not yet gone public about their experiences). Those who survived the Gulag system of the ANC/SACP did so knowing that to reveal what they had been through meant re-arrest, renewed tortures and in all probability, death. They had to sign a form committing them to silence.
As they repeat in this issue, the ex-detainces in Nairobi have revealed that other prisoners, including Leon Madakeni, star of the South African film Wanaka, as well as Nomhlanhla Makhuba and another person known as Mark, committed suicide rather than suffer re-arrest at the hands of their KGB-trained guardians. Madakeni drove a tractor up a steep incline in Angola, put it into neutral and died as it somersaulted down the hill (Sunday Correspondent, 8 April).
The ex-guerrillas in Nairobi displayed immense courage in speaking out publicly, first through the Sunday Correspondent in Britain on April 8 and then in the Times on April 11. It was another indicator of the crack-up of Stalinism internationally: a snippet of South African glasnost.
ALSO READ THE HIDDEN TRUTH ABOUT THE "MBKODO" PUNISHMENT CAMPS OF THE ANC
Their courage  have contributed to secure the lives of eight colleagues who had fled Tanzania through Malawi hoping to reach South Africa on the principle that better a South African jail than the ANC 'security.' This group, including two leaders of the mutiny in the ANC camps in Angola in 1984, arrived in South Africa in April, were immediately detained at Jan Smuts Airport by the security police for interrogation, and then released three weeks later. The day after their release they gave a press conference in Johannesburg, confirming the account of the mutiny published here.
This regime of terror, extending beyond the gates of the ANC/SACP 'Buchenwald' of Quadro, was a necessary element in the total practice of repression and deception which made the Anti-Apartheid Movement the most successful Popular Front lobby for Stalinism anywhere in the world. No international Stalinist-run public organization has ever had such an influence and shown such stability, reaching into so many major countries, for so long,
In its thirty years' existence, the AAM put international collaborative organisations of the period of the Spanish Civil War and of the Stalin-Roosevelt-Churchill alliance to shame. Extending to the press, the churches, the bourgeois political parties, the trade unions and the radical, even the 'trotskyist' left, the AAM has been an outstanding success for Stalinism, as the review of Victoria Brittain's book in this issue shows. Vital to its success has been a practice of open and covert censorship now blown wide open, in which individuals such as Ms Brittain have played a sterling part. The ANC's prisoners were its necessary sacrificial-victims.
SEX SLAVES FOR THE ANC HOODLUMS
Sex fired up ANC camps – Dlodlo got pill, AK47
IN AN unprecedented move, the Deputy Minister of Public Service and Administration Ayanda Dlodlo revealed a while ago how she found herself in the trenches as a young girl where she even lost her virginity.    Some of us even lost virginity in the trenches Dlodlo, who is outgoing secretary-general of uMkhonto weSizwe Military Veterans Association (MKMVA) made the remarks while introducing Jacob Zuma at MKMVA's 4th elective national congress in Boksburg . "Some of us were in the trenches since we were very young, we even lost our virginity there," she said before letting out a snigger and asked other delegates to attest to it. Dlodlo was 17 years old when she left the country to join Umkhonto weSizwe in Angola in 1980. Dlodlo said she was driven (to the struggle) by adventure and not poverty and recalled how she was given contraceptives on her arrival in exile. She  told Sunday World that "our setup in the camps was not normal … if we were home, we would have probably received even counselling and advise from our parents. "Lots of us (MK women) left the country while we were still young. We would have not had sexual experience but with maturity, age and emotions then women started engaging in sex."
ALSO READ THE MURDEROUS HISTORY OF THE ANC
If you look up some of the hidden history of the ANC, amongst which you should find some truths and affidavits of victims and survivors of the "Mkatashingo" uprisings of MĶ cadres in the camps in Angola during 1984-86, and "Quadro base" that formed a significant part of the ANC NEC's brutal suppression and "rehabilitation" program in terms thereof.
The ANC established bases in several African countries. The Department of Intelligence and Security (DIS), together with the military headquarters of MK, had control over residential centers and the Angolan camps, including 'Camp 32' or the Morris Seabelo Rehabilitation Centre (popularly known as 'Quatro'), Panga, Viana and the Nova Catengue camp. Following the SADF bombing of Nova Catengue camp in 1979, there was an atmosphere of paranoia about infiltration by South African agents. A number of ANC members were detained and tortured by the ANc themselves; some died as a result of assaults and some were executed. Dissatisfaction in MK training camps in Angola led to mutinies at the Viana and Pango camps during 1984. Both mutinies were put down with loss of lives on both sides. Many MK members were detained in connection with the uprisings, and some were tortured. Two groups of mutineers were tried by military tribunals and seven were executed. A full list of members tortured and murdered by the ANC can be viewed at the following (Link) Also you can read what atrocities REALLY happened in Quatro at the following (Link.)
The first-hand testimony by former combatants of Umkhonto we Sizwe (MK) about the ANC prison regime, together with press reports that began to appear in Britain in March 1990 , are an event in South African history. Never before has such concentrated factual evidence been presented about the inner nature of the ANC and its eminence grise, the South African Communist Party. If people wish to understand the operation of the ANC/SACP, they must look on that site. This is the view behind the proscenium arch, behind the scenery, where the machinery that runs the whole show is revealed in its actual workings.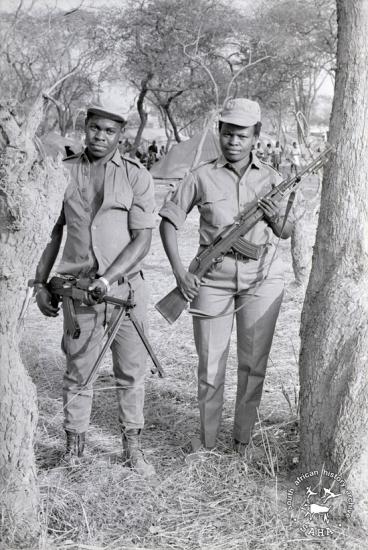 The ANC/SACP did a very good job in preventing public knowledge of its secret history from emerging, and the testimony of the Nairobi five shows how. (Two other South Africans, both women, are with the five in Nairobi at the time of writing, but they have not yet gone public about their experiences). Those who survived the Gulag system of the ANC/SACP did so knowing that to reveal what they had been through meant re-arrest, renewed tortures and in all probability, death. They had to sign a form committing them to silence.
As they repeat in this issue, the ex-detainces in Nairobi have revealed that other prisoners, including Leon Madakeni, star of the South African film Wanaka, as well as Nomhlanhla Makhuba and another person known as "Mark,"-  committed suicide rather than suffer re-arrest at the hands of their KGB-trained guardians. Madakeni drove a tractor up a steep incline in Angola, put it into neutral and died as it somersaulted down the hill (Sunday Correspondent, 8 April).
The ex-guerrillas in Nairobi displayed immense courage in speaking out publicly, first through the Sunday Correspondent in Britain on April 8 and then in the Times on April 11. It was another indicator of the crack-up of Stalinism internationally: a snippet of South African glasnost.
Their courage might have contributed to secure the lives of eight colleagues who had fled Tanzania through Malawi hoping to reach South Africa on the principle that better a South African jail than the ANC 'security.' This group, including two leaders of the mutiny in the ANC camps in Angola in 1984, arrived in South Africa in April, were immediately detained at Jan Smuts Airport by the security police for interrogation, and then released three weeks later. The day after their release they gave a press conference in Johannesburg, confirming the account of the mutiny published here.
This regime of terror, extending beyond the gates of the ANC/SACP 'Buchenwald' of Quadro, was a necessary element in the total practice of repression and deception which made the Anti-Apartheid Movement the most successful Popular Front lobby for Stalinism anywhere in the world. No international Stalinist-run public organization has ever had such an influence and shown such stability, reaching into so many major countries, for so long,
In its thirty years' existence, the AAM put international collaborative organisations of the period of the Spanish Civil War and of the Stalin-Roosevelt-Churchill alliance to shame. Extending to the press, the churches, the bourgeois political parties, the trade unions and the radical, even the 'trotskyist' left, the AAM has been an outstanding success for Stalinism, as the review of Victoria Brittain's book in this issue shows. Vital to its success has been a practice of open and covert censorship now blown wide open, in which individuals such as Ms Brittain have played a sterling part. The ANC's prisoners were its necessary sacrificial-victims.
When juxtaposing the NEC instructions to the security and intelligence division, which was basically run like a Stalinistic secret police, and the cruelty inflicted on so-called dissidents, as well as the murders committed in the process of suppression and retribution one realizes the shocking callousness and dictatorial oppressive nature of the NEC.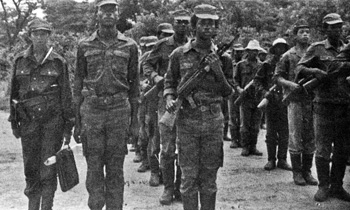 When viewing the positions held by JZ 783 (Jacob Zuma)  in both the above institutions circa 1984-86, and the role he played, one can see clearly how it is possible for him to joyfully and callously conduct himself in the despicable manner he does. The so-called MK veterans who have come out in support of this callous criminal were not real combatants. Like him, they come from a cluster of cowards, bullshitters and crooks who claim credentials they never earned and who are still clustered together in a corrupt criminal cabal. They are a bunch of dishonest indecent bastards tied together by lies, deceit and blackmail.
1985 was when the ANC NEC first exposed itself as a self-serving bunch of elites that sacrificed loyal cadres to external parties with whom they had entered into secret deals with. That was the year when it became apparent that the NEC saw itself as above the rest of the ANC and when it became apparent that there was an elitist monarchy that had manifested itself. That was also the year that Zuma was taken up into the NEC.
The people of the world chose a terrorist Barnabbas to follow and led them into the  financial slavery in which they found themselves burdened today- precisely what Verwoerd tried to prevent. A righteous man was assassinated and his good name forever demonized by the villainous British media– and today the people of South Africa have their chosen  Jacob Zuma they rightly deserve for their treason against a man that only tried to help them become independent. WHO was the better leader for the country and who had the best qualifications to be a leader- Verwoerd or Mandela? Who NOW has done the country the most collateral damage…Verwoerd….or your beloved "democratic" elected Jacob Gedleyihlekisa Zuma? Only your deep rooted racist culture will answer this. South Africans appear to be the most delusional nation on earth….PERIOD!!
Message From Australian Lady To Zuma, 'This is for you Zuma. You have destroyed South Africa'Listen to the rest of her messageTracey Jean PowellLittle-Wolf Faith CharityVictoria – Australia

Posted by SA-News on Monday, April 17, 2017
DO YOU STILL BELIEVE HF VERWOERD WAS THE BAD GUY? THINK AGAIN!
SOURCES:
http://www.britishpathe.com/video/dr-verwoerd-makes-a-statement-as-south-africa-beco
http://mikesmithspoliticalcommentary.blogspot.co.za/2010/06/opening-pandoras-apartheid-box-part-20.html
http://www.nationalreview.com/article/366317/remembering-mandela-without-rose-colored-glasses-andrew-c-mccarthy
https://www.henrymakow.com/when_do_terrorists_get_nobel_p.html
WHITE NATION– WE DO NOT HATE WHITE LIBERALS– WE DESPISE THEM!!
C'MON- SHARE OUR LINK