Do you have news to tell us? Send your e.mails with news and inquiries to: w.nation@mail.com
 Register to follow our news on the right-hand tab
Article compiled  by: White Nation  correspondent Cape Town  – May 04 2017
SOUTH AFRICA– FAILED LAND OF COMMUNIST ANC ORGANIZED CRIME ,LIBFARTS, UNION CHAOS , MISDIRECTED RAINBOW MONKEYS – AND WHITE GENOCIDE
POLITICAL and racial tensions in post-apartheid South Africa have become so great that the minority white population is now at risk of being murdered on a mass scale, says civil defense expert Simon Roche.
Roche heads the HQ of Suidlanders, the world's largest non-state civil defense organization located in South Africa, which represents and seeks to protect the country's minority Christian white population in the event of an ethnic civil war. Roche told Infowars that leftist South African leaders have in recent months threatened "the slaughter of all whites, and the removal of all whites within five years," prompting Suidlanders to prepare for a surprise civil war event which they now believe is imminent. "Then we would, in such an open civil war, in such a crisis, gather our people together and seek sanctuary in a remote location and then to remove ourselves from being wiped out or slaughtered," Roche said.
Dr. Greg Stanton, founder of human rights group Genocide Watch who accurately predicted the Rwandan genocide in 1994, warned that the increased killings of white farmers in South Africa are being carried out for the sole purpose of extermination and seem to be directed by government elements, Roche noted. "In other words, our [South African] government is at least tacitly complicit in these astronomical crime rates," he said. "State-sponsored genocide, one arm's length removed.""And he [Stanton] explained how he believed it was a low-intensity conflict to erode the periphery of the white population as a preparation for something bigger."

Following anti-white rhetoric made by South African president Jacob Zuma last March, where he called for confiscating white-owned land and breaking up white-owned businesses, Roche said that it's time for white South Africans to prepare themselves for civil war.  Jacob Zuma has "decided enough is enough" and the ruling communist African National Congress will now accelerate distributing the nation's wealth more equally between the black majority and the more affluent white minority, Minister Lindiwe Zulu said in an interview at the World Economic Forum on Africa in Durban, South Africa, on Wednesday. "There's nothing wrong with changing the constitution where it's not helping you — where we need to change, it we will change it," she said. "Our people are not going to forgive us if we prolong this thing. Radical economic transformation — what does that mean? Ownership of the means of production. What does that mean? Bringing black people into the space of the bigger economy of South Africa."

"It's not about taking up arms, it's about retiring from the threat," Roche said. "There's this intractable tension that seems to be building in our country, where the two parties can never be reconciled, and the stronger party is openly declaring that it will remove the weaker party within five years, slaughter them all, take all of their lands."Suidlanders has a large-scale evacuation protocol in place in case an ethnic civil war happens, designed to remove roughly 20% of the estimated 4.8 million white South Africans safely from the embattled region.
"We're hoping to save about 800,000, perhaps a million, which is our goal," Roche said, adding that small isolated groups must link with other nearby groups for safety to then move toward safe havens. "Our evacuation protocol is based largely on the individual taking care of themselves." The high murder rate of white farmers in recent months has garnered attention abroad after a British-South African family was brutally murdered earlier this year, highlighting the looming ethnic divisions still plaguing South Africa.
SOUTH AFRICA MOVING INTO A STATE OF ANARCHY
 THIS IS THE SPIN OFF THAT FW DE KLERK AND HIS NP/ANC CRONIES "NEGOTIATED" DURING THEIR CODESA FARCE IN 1992
Together with the violent protest action, it appears that certain crimes flare-up, which can cause the country to plunge into total anarchy. There has been a massive increase in transit robberies recently, while farm attacks and murders also show a marked increase.However, in the Western Cape, where people thought it was still relatively safe and quiet, a different trend was observed, and that is the increase in bomb threats. During last month there were no less than seven bomb threats in various locations in the Western Cape. Most of the threats are sent by email. The Minister of Finance's adviser has already threatened to start a war to progress the radical economic transformation changes and has not yet been reprimanded by his minister or the country's president, which increases the possibility of war in the country.(Link)
(Gordon) Johan Frederik Lee Die Onskuldige Slagoffers van Coligny! Volg asb elke episode, in Episode 5 deel ons Informasie hoe ons ons Medemens kan gaan help. Ramkat Groete Johan F Lee " Please Share"

Posted by Gordon Fox on Wednesday, May 3, 2017
EVEN THE PUBLIC BROADCASTER ARE EXPLOITED TO INSTIGATE A WAR AGAINST WHITES..
A major controversy has erupted around the SABC 3-soapie Isidingo, and several complaints have already been lodged with individuals and institutions at the Broadcasting Commission. In one of the most horrible cases of anti-white propaganda in a so-called "entertainment " soapie, a black is buried alive after being assaulted by white Afrikaans men. The impression is that all-white Afrikaner people are "racists " who will assassinate or kill blacks. It is not the first time that the SABC uses entertainment to promote anti-white sentiments. Whites are continually portrayed in advertisements and sly or depicted as ugly retards.
The SABC is the public broadcaster and is primarily funded by the government, and as they mess up their finances, know they will quickly receive help from the government. Therefore, they also execute government policy and broadcast their programs, both on radio and television, by government rulings. More and more whites are no longer paying their TV licenses because they do not want to help fund their own humiliation and demise.
TRUTH BE TOLD
Uninformed People are being PLAYED in South Africa on BOTH SIDES!! They are being set up for a "Class War" which WILL, at the current rate of knots end up in a very bloody civil war! This manipulation of people on both sides has been set up by none other than Jacob Zuma and the South African media houses themselves. All blame point directly to their door.  They must be called to account for riling up racial hatred and feelings of injustice and impoverishment of the very poor! Their ultimate objective: : To create a long-lasting distraction in order to call off a state of emergency. In a state of emergency elections are not held as it is too dangerous for the population to be exposed at voting stations.
By keeping this "state of emergency" in place for an unlimited period, (even if it means the deaths of millions of innocent people) allows Jacob Zuma to stay in power and steal tax payers money unhindered while all attention is drawn to the "fearful"  situation where everyone fears for their safety all the time. This never ends well for anyone involved, except the FAT CATS who profit from such a civil war, – and Jacob Zuma  is Number 1 who will profit! Do not get suckered into his evil plans by furthering racial tensions, – he is waiting for whites to attack so he has an excuse to put the State of Emergency in place! You have now been warned.. Jacob Zuma  and all editors of South African newspapers should have life imprisonment – nothing less – and all Zuma's  family wealth that has been invested all over the world returned to the Government coffers from where it was stolen. Zuma and the media's incitement of race hatred and of of this coming Civil War is a Crime against humanity and they  need to be held accountable!
HARBORING TERRORISTS
Right across the globe western countries are beginning to hit back at Muslim extremists. Not only politically like in Europe, but also increasingly military.
South Africa, with the ANC government themselves coming from a terrorist background, is keeping a low profile. Even joining the Brics-grouping and allowing thousands of Pakistani and Chinese immigrant illegally, the ANC is not so stupid to openly admit their involvement in Muslim training camps, risking a clampdown by irate western nations on the country.
Front National knows of at least, but probably five, Islamic training camps within our borders. In true terrorist style, businesses are used as fronts for these training camps at Zakariyya Park in Lenasia, a farm near Port Elizabeth and a site in Kwazulu-Natal. This is confirmed by an NIA report from January 2010, highlighting the Iranian Intelligence Services. The documents were leaked from the State Security Agency in 2010. The documents had details about the media in South Africa, nuclear technology, the mining industry and the armaments industry. Seven years down the line, citizens of South Africa can now look at ANN7, the Guptas, the Arms Deal, the nuclear deal involving the Zuma family.
Some of the front companies named were a religious organisation in Cape Town, a publishing company in Cape Town, a Persian carpet shop in Cape Town, a Persian carpet importer, two news agencies, a broadcasting agency and a guest house in Rosebank, Joburg.
As far as training camps went, in Zakariyya Park, Lenasia, there is allegedly regular training for South African Muslim students and foreigners for a possible jihad against US aggression in the Middle East.
On a farm in Port Elizabeth there are many Pakistanis attending training sessions, and a man who is known to have links with the Taliban in Afghanistan runs training in KwaZulu-Natal. Since then many cases (albeit ignored by the media and rarely available on the internet) have surfaced – usually from foreign agencies:
• Samantha Lewthwaite was the widow of Germaine Lindsay, one of the four terrorists responsible for the 7/7 bombings in London. She was wanted by Interpol and the Kenyan authorities for links to al-Qaeda and her alleged role in planning a grenade attack on a bar in Mombasa in 2012. Between 2008 and 2010, she lived and worked in South Africa using a false South African passport.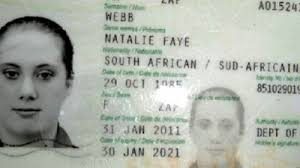 • Fake South African passports have been found in the possession of other al-Qaeda members. When Fazul Abdullah Mohammed, leader of al-Qaeda's East African branch was killed in Somalia in 2011, he was carrying a South African passport. During the same period, boxes of authentic South African passports were discovered in a raid in the UK.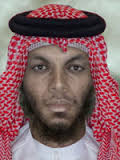 • There have been numerous reports of al-Qaeda and al-Shabaab members travelling through South Africa and these cases raise concerns about the country being used as a thoroughfare and safe haven for extremists to hide out or plan operations. Ibrahim Tantouche and Henry Okah, for example, lived in the country for many years.
• Henry Okah, the alleged leader of the Movement for the Emancipation of the Niger Delta, lived on and off in South Africa from 2003 and reportedly coordinated attacks in Nigeria from South Africa. In 2010, he was arrested in Johannesburg and convicted three years later on 13 charges of terrorism.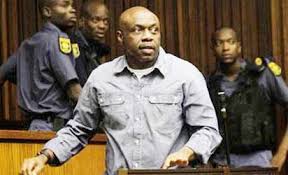 • In 2007, cousins Farhad and Junaid Dockrat were put on the US Treasury department's sanctions list for allegedly financing and facilitating South Africans travelling to Afghanistan to train with al-Qaeda.
• In 2007 Nazier Desai and cleric Ahmed Sadek Desai were accused, respectively, of running and financing a training camp outside Port Elizabeth.
• In February 2015 the United States Security Council released eleven names of known al-Qaeda and ISIS terrorists from Iraq and Syria hiding in South Africa. They requested the help of the SA government in tracing the terrorists. As far as Front National can establish none of these terrorists have been accosted by the South African security forces:
– Norwegian Anders Cameroon Ostensvig Dale, who has allegedly received training in the manufacture of bomb-belts, improvised explosives devices and car bombs.
– French-born Emilie Konig, a former activist of the Forsane Alizza organisation. She was believed to be part of an al-Qaeda cell and fighting alongside her husband in Syria.
Prof H Solomon, a senior professor at the University of Free State's political studies department, alleges that when Osama bin Laden was killed, documents penned by him were found in his Abottabad compound authorizing operations to be conducted in South Africa because it was an "open country".
Solomon said the country's high corruption levels and ease at which passports and identity documents could be obtained were motivating factors. With a global war threat becoming more evident as western countries prepare to clamp down on extremist Muslim groups, South Africa's low-key profile is increasingly exposed.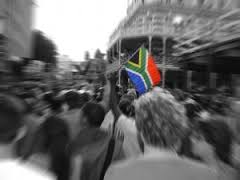 But, what the heck! it is just one more of the multicultural political parties' follies. It is not worth pursuing in Parliament by the DA, EFF or FF+. It is easier to walk with a placard on Church Square than to ask tough questions. (Link)
Source: Hannes Engelbrecht
WHITE NATION– WE DO NOT HATE WHITE LIBERALS– WE DESPISE THEM!!
C'MON- SHARE OUR LINK