Do you have news to tell us? Send your e.mails with news and inquiries to: w.nation@mail.com
 Register to follow our news on the right-hand tab
Article posted  by: White Nation  correspondent Johannesburg June 06 2017
SOUTH AFRICA– FAILED LAND OF COMMUNIST ANC ORGANIZED CRIME ,LIBFARTS, UNION CHAOS , MISDIRECTED RAINBOW MONKEYS – AND WHITE GENOCIDE
YOU thought Nkandla was a "cherry-picker" with a stiff price tag whacked onto it. THINK AGAIN! Nkandla was just the appetite exciter- the red herring to keep your eyes away from the REAL astronomical pricey buffet. THIS is what in reality was lurking behind the Nkadla "foreplay"– Jacob Zuma's REAL " home away from home" should he's term "unexpectedly" ends and Mr. "Teflon Don" himself have to quietly slip out of the country in a Gupta Jet to avoid being persecuted and prosecuted. 
Inside Zuma's Dubai palace … and Mugabe lives next door. Here is the luxurious Dubai mansion the Gupta brothers bought for President Jacob Zuma. And his close neighbor in the exclusive gated estate is none other than Zimbabwe's President Robert Mugabe.
Zuma's home is Villa L35 on Lailak Street in Emirates Hills, billed as the "most expensive postal code" in a city so flashy that the police drive Bugattis.
The palatial home comes complete with 10 bedrooms, 13 bathrooms, a double grand staircase, nine reception rooms and space for 11 cars. The top-of-the-range fittings feature an excess of marble, mosaic and gold. The sparkling pool fringed with palm trees is larger than the "fire pool" at Zuma's Nkandla compound. Close by in the same luxury estate is a house that was owned by Mugabe. Although less opulent than the Zuma palace, it nevertheless features 10 bedrooms.
During a Sunday Times investigative trip to Dubai last year, several independent sources told the newspaper the Guptas had bought Zuma a R330-million retirement home in the upmarket suburb of Emirates Hills in 2015, the same year that Duduzane Zuma bought an apartment for R18-million in the Burj Khalifa. The sources included businessmen with companies or homes in Dubai, senior ANC officials and people close to the Zuma family. At the time, however, the Sunday Times could only confirm that the Guptas had bought the house and that Duduzane had bought the Burj Khalifa apartment.
The fact that the house was for Zuma has now apparently been confirmed in the leaked Gupta e-mails. The e-mails also show Duduzane acquired residency of the United Arab Emirates on October 5 2015, strengthening the Zuma family's ties with the territory. The permit expires in October 2018. Leaked e-mails show Tony Gupta negotiated to acquire Villa L35 for Zuma with Lebanese businessman Adib Hassan Ataya in July 2015. The purchase was made after Tony had made an appointment with Gregory Lewis from Knight Frank estate agency to view the place at 1pm on April 14 2015.
Shortly after buying the villa, Tony's elder brother, Atul, entered into an agreement with Yang Swiss Cleaning Services to clean the house for 8,320 dirham, about R30,000, a month, starting on December 20 2015. Last week the Sunday Times reported on two draft letters Tony first circulated to Sahara CEO Ashu Chawla and then to Zuma's son, Duduzane, which appear to suggest Zuma was planning to relocate to Dubai. Both are addressed to His Highness Vice-President and Prime Minister Sheikh Mohammed Bin Zayed Al Nahyan and appear to be drafts prepared for President Zuma's signature and bearing his name. A third draft has emerged, listing the villa as Zuma's house. "I am happy to inform you that my family has decided to make the UAE, and specifically Dubai, a second home and have already acquired a residence located at Emirates Hills, Dubai (Villa No L-35, Lailak Street No1)," says the third draft letter.
"It will be a great honor for me and my family to gain your patronage during our proposed residency in the UAE especially around security issues since my son and the family will be travelling quite extensively in and out of the UAE."
WHILE THE BLACK ANC ARE PUSHING OUT WHITES FROM THE JOB MARKET INTO SQUATTER CAMPS – THEIR OWN CRONIES ARE PUSHED INTO TOP DOLLAR POSITIONS – PURCHASING PALACES OF GRANDEUR IN DUBAI.
In 2015 Mugabe's wife Grace bought a house in the same neighborhood for R130-million, according to a Dubai estate agent who claimed he sold it to her. The first lady – known as "Gucci Grace" for her extravagant shopping habits – had previously been renting the property for R500,000 a month and regularly stayed there with her son, the agent said. It is understood he was referring to Robert Mugabe jnr.
In August last year Mugabe cut short his participation at the 36th SADC heads of state summit in Swaziland and flew to Dubai on "family business". Mugabe's mansion – Villa J11 on Julnar 2 Street – is down the road from Villa L35 on Lailak Street. Details of the Mugabe house first emerged in court papers during a dispute over a $1.35-million (R17-million) diamond ring between Grace and Lebanese businessman Jamal Ahmed.
ZUMA AND HIS CRONIES ARE LIVING OFF THE BACK OF IMPOVERISHED OVERCROWDED BLACK SQUATTER CAMPS- PAYING XUBERANT PRICES FOR CLEANING SERVICES WHILE THEIR OWN PEOPLE ARE SUFFERING.
The leaked e-mails also confirm that Duduzane bought the luxury apartment in the Burj Khalifa for R17.8-million through one of the companies he co-owns with the Guptas, Wens Holdings Ltd. The apartment is about 175m² and was acquired in December 2015 with a deposit equivalent to R1,778,916. The Burj Khalifa, billed as "the world's most prestigious address, home to a select few", is the tallest building in the world. Serviced apartments designed by Giorgio Armani go for as much as R100-million and smaller studios for R10-million.The Burj Khalifa boasts indoor and outdoor pools, state-of-the-art gyms, jacuzzis and sky bars and restaurants where patrons can take in spectacular views of the city and the Arabian Gulf.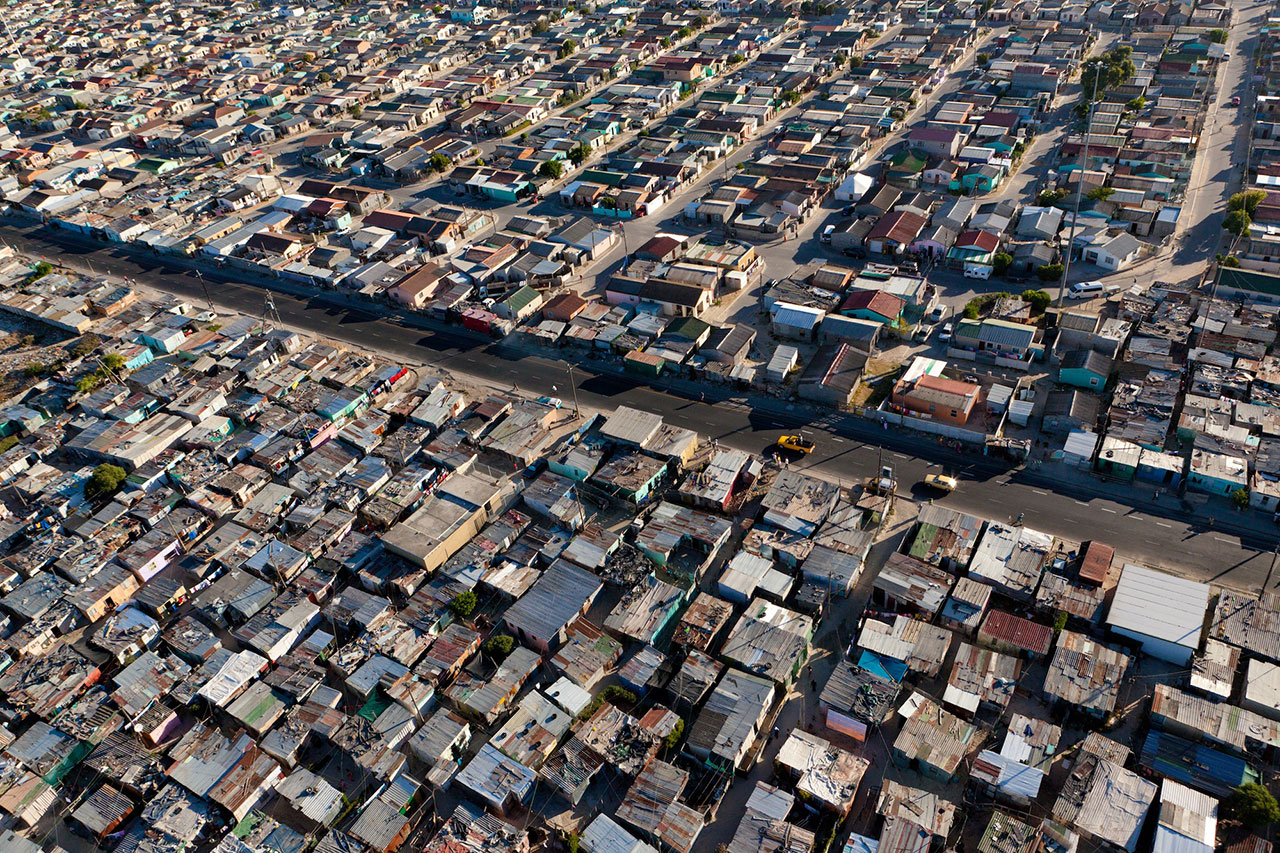 THE ANC LEGACY- SOUTH AFRICA IS FLOODED WITH MILLIONS OF IMPOVERISHED SQUATTER CAMPS WHILE THE BLACK "ELITE" PURCHASE CASTLES IN DUBAI. AND JULIUS MALEMA KEEP ON HOLLERING ABOUT THOSE " RICH WHITES- SELECTIVELY IGNORING THE " RICH BLACKS?" 
Asked for comment yesterday, presidential spokesman Bongani Ngqulunga said: "President Jacob Zuma does not own a house outside the borders of South Africa. He has no intention of owning one any time in the future. "As he said last week, when he retires he will return to Nkandla. "He has not told anybody to look for a house for him anywhere outside the country. "The president is unable to comment on correspondence, whether authentic or not, which he was not involved in and which was also not brought to his attention by anyone."
Mugabe's spokesman George Charamba yesterday confirmed that the Zimbabwean president had rented a luxury property for his son in Dubai. "As a responsible father, President Mugabe rented that property for his son who was studying in Dubai. The property is no longer there," he said. AND so the flat "denials" goes on.
Emirates Hills boasts a championship golf course and "wide, sparkling lakes". The estate agent who claimed he sold the Emirates Hills house to Grace Mugabe told the Sunday Times anyone with a pile of cash could buy a villa in Dubai in no time, with few questions asked.
"If you've got money in the bank you can do a money transfer. If the money is in cash, which means it's not legit, we have to find other means. But it's not a problem," said the agent. "People come here to buy properties with cash in their private jets. When the Saudis come here they don't come with credit cards."
SOUTH AFRICA TURNS INTO A WAR ZONE WHILE  THE BLACK ANC COMMUNISTS ARE DOING "SHOPPING" AND "FAMILY BUSINESS" IN RICH COUNTRIES.
Hiding ownership is as easy. "If you have to pay tax back in South Africa you just open a Jebel Ali offshore company. The company owns the asset, and you have shareholders. They will not disclose their identity to any government. "If you have to declare it back home that's up to you. If you don't declare it, you don't declare it. There's no chance of a Panama Papers situation here," the estate agent said.
If Zuma took up residence in Emirates Hills he would be in illustrious company. Asif Ali Zardari, husband of former Pakistan president Benazir Bhutto, has a house there. Zardari was jailed for eight years for arms-deal corruption and money-laundering and moved to Dubai after his release in 2004.
EVEN PSYCHOTIC LAIRS LIKE JULIUS MALEMA ARE HAVING SOME THICKISH CREAM WHEN IT COMES TO BEING CLEPTOCRATIC. 
Another resident is former Thai prime minister Thaksin Shinawatra. He was deposed in a coup in 2006 and jailed in absentia after being accused of corruption, tax evasion and abuse of power. Privacy, security, secrecy and discretion are the watchwords at Emirates Hills.
The estate is surrounded by high walls and fences, access is strictly controlled and surveillance cameras track visitors.
Inside, an atmosphere of moneyed tranquility prevails, with residents jogging or cycling around artificial lakes, strolling down the broad avenues or driving past in Rolls-Royces and Bentleys.
ROBERT MUGABE ARE LIVING IN A PALACE WHILE HIS COUNTRY ARE STARVING
Architectural plans must be approved by the developer, the state-backed Emaar group that also constructed the Burj Khalifa.
"People have discos in their basements for private parties," said one estate agent. "Kylie Minogue was brought in secretly to sing at someone's birthday party." Some of the more established locals have a sardonic view of the constant stream of new arrivals.
"You need $20-million to $30-million to buy a property here," commented one resident sitting on a park bench feeding scraps to a swarm of cats. "Maybe you brought along some dirty money you want to wash?"
WHILE LITERALLY MILLIONS OF PEOPLE IN SOUTH AFRICA GO HUNGRY EVERY NIGHT- THE ANC SCALAWAGS ARE GORGING THEMSELVES ON  EXPENSIVE "BUSINESS BRIEFINGS." 
MEANWHILE millions of South Africans and Zimbabweans are living under the bread-line while their cleptocrats in control have a lavish life-style on the backs of two impoverished nations. The population are taxed to death in order for these political thieves to live in splendor. This is an age-old characteristic of black African dictators. Zuma and most of his ANC communist cronies must be arrested and brought before a people's court for murder, theft, corruption, extortion, rape-  and money laundering. They must be sentenced to 15 years on each account and spend the rest of their human lives locked up in solitary confinement- far away from the people they oppressed and impoverished through their greedy cleptocracy. Anything else will be a gross rape of justice to the people of South Africa.
THIS IS THE UNDER PERFORMERS THAT ENDED UP STINKING RICH LIKE ZUMA THROUGH CORRUPTION IN SOUTH AFRICA.
SOURCE: Sunday Times
WHITE NATION– WE DO NOT HATE WHITE LIBERALS– WE SIMPLY DESPISE THEM!!
C'MON- SHARE OUR LINK