Do you have news to tell us? Send your e.mails with news and inquiries to: w.nation@mail.com
Register to follow our news on the right-hand tab
Article posted  by: White Nation  correspondent Berlin June 15  2017
GERMANY
ONE would almost swear it was either Jacob Zuma or Robert Mugabe uttering insanities like this. BUT as can be expected- it was words from a misdirected white liberal again. As European countries grapple with growing public concern over immigration, political tensions are running high.But hyperbolic political rhetoric reached a strange new peak this week when Germany's finance minister Wolfgang Schäuble told a newspaper that closing the country's borders would lead to inbreeding. In an interview with weekly paper Die Zeit, Mr Schäuble rejected the idea Europe could close its borders to immigrants, and said: "Isolation is what would ruin us – it would lead us into inbreeding."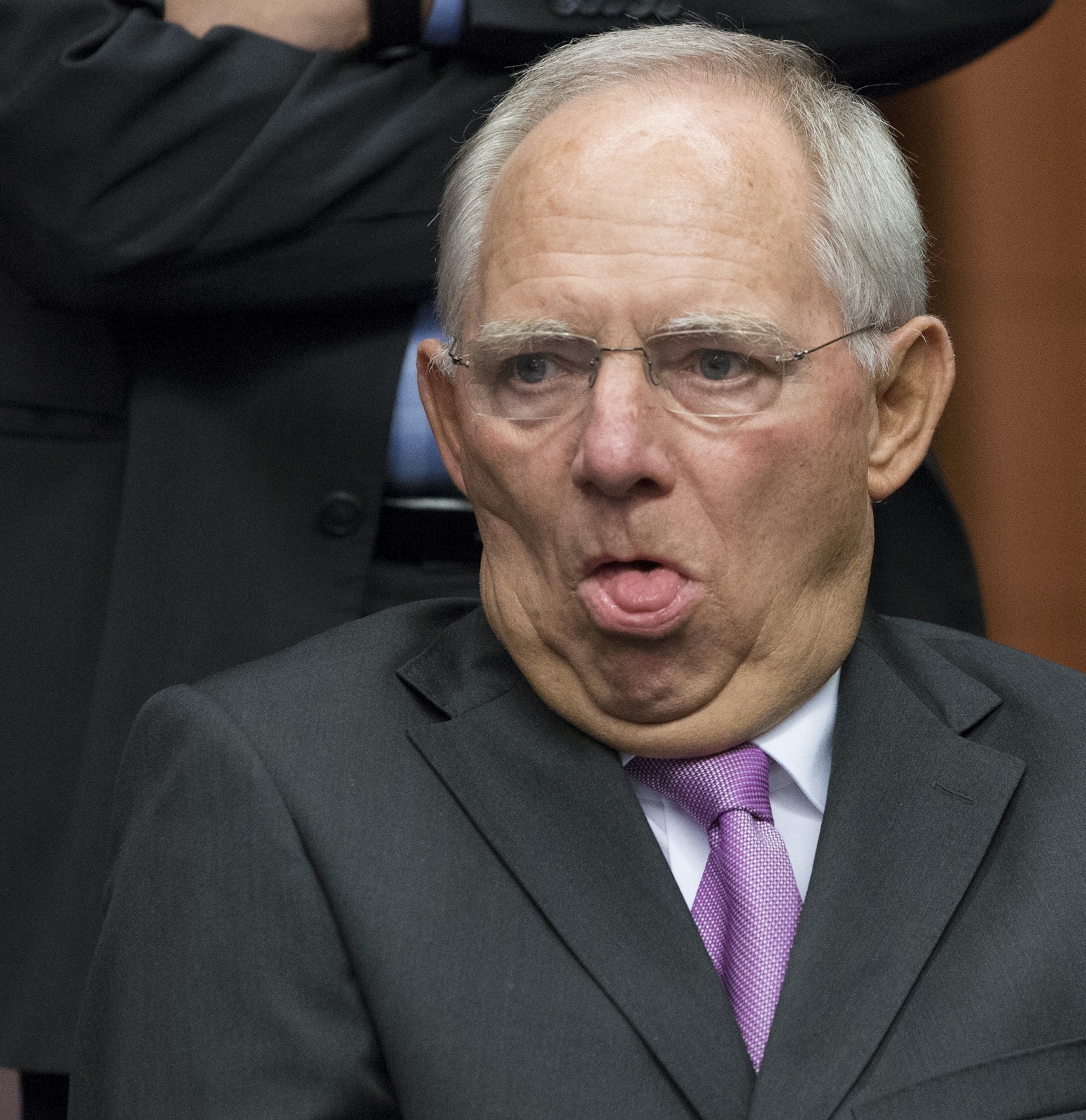 Wolfgang Schäuble-

The ugly face of yet another lunatic liberal on a destruction quest.
Poll shows one in three thinks immigration more important than economy
Taking aim at opponents of Germany's border policies, he said: "Muslims are an enrichment of our openness and our diversity." "Look at the third generation of Turks, especially the women. That is an enormous innovation potential," he added. Germany took in more than a million illegal aliens   in 2015, and the issue of integration has seen rows over immigration dominating the political landscape. The country has also seen a swell of anti-Islamic groups, and the government has said attacks with a "far-right"  motivation reached a 15-year high in 2015- however the socialist regime comfortably neglect to mention that crime also reached a 15-year high as most crimes in the German landscape now also are committed by Muslim aliens against white German citizens. But Mr Schäuble's claim that Germans will resort to inbreeding has left many bewildered as to what he means.
German daily paper Der Tagesspiegel described the assertion as "bizarre", and asks why, in a country of over 80 million people, a stop to immigration would lead to "inbreeding?" Mr Schäuble also called for greater economic engagement with the Middle East and Africa, English language German paper theLocal.de reports. "North African countries are already demanding [economic investment] from us as a condition for taking refugees back. And they are right to do so," he said. One easily could detect the madness of Angela Merkel in her quest to destroy Germany on orders from  the Jewish-controlled EU  in the psychopathic lines uttered by  Schäuble.
Liberals never cease to amaze us- the degree of insanity they portray just rise a level or two higher each time they open their oral trash cans. The more these cretins open that trash-cans below their schnorkels- the more we as normal conservative people realize how come we despise them so much. Is it not time we get rid of all the liberals in out governments- whether legally or by force? Other than taking drastic action white nations across the world will be left at the mercy of insane psychopaths and nutcases the likes of Merkel, May, Zuma, Obama, Clinton, Sturgeon, Macron and the rest of the EU-controlled wolf-pack who's sole deranged agenda it is to destroy white Christian societies.
WHITE NATION– WE DO NOT HATE WHITE LIBERALS– WE SIMPLY DESPISE THEM!!
C'MON- SHARE OUR LINK