Do you have news to tell us? Send your e.mails with news and inquiries to: w.nation@mail.com
Register to follow our news on the right-hand tab.
Article posted  by: White Nation  correspondent Melbourne AUS July 08 2017
"Zimbabwe's budget deficit will increase by nearly $120 million this year due to a maize subsidy, Reuters calculations show, in a scheme critics of Robert Mugabe say will be open to abuse and saddle a troubled economy with more debt."(Link)
THE "poverty" from which Africans are "fleeing" during their ongoing invasion of Europe is not something which just "happens" by itself,-  but is a self-inflicted disaster caused specifically by a combination of low IQ and overpopulation—and they are bringing this devil's brew of disaster with them to white countries.Africa is well documented for her murderous tribal wars and power hungry clan disputes even before the white man set foot in that dark continent. Today that wars between rival black tribes still continuous- long after colonialism was destroyed and blacks now have their "independence." Nigeria , Zambia,  Airytrya , the DRC, Zimbabwe and Burundi are well documented examples of this. It was because of this ever-continuing wars that blacks migrated Southwards – and South Africa eventually populated.
Just how bad Africa really is, was
recently inadvertently revealed in a Canadian CBC report
on a Nigerian who had tried to invade Europe via Libya and the Meditteranean. The African, a 34-year-old named
Oluwaseun Femi Ijitola,
worked as a taxi driver in his native country, and decided to try his luck in invading Europe
"in search of a better life."
His plans
however
, came to naught when he has captured by Arab thugs and held hostage. The CBC article attempts to paint Ijitola's invasion and subsequent detention in a
sympathetic light,
but it is the description of what he was fleeing from which provides the
dramatic
insight into the self-inflicted conditions in Africa.
The article describes Ijitola's home town as follows:
"The ground is thick with mud and sewage. Wooden planks and tires scatter the slum, making a precarious pathway.
"We have to walk," says Oluwaseun Femi Ijitola, a 34-year-old taxi driver known as Seun. "No vehicle can pass through."
There is a look of shame in his eyes as he surveys this forgotten corner of Lagos. On the water's edge of Nigeria's largest city, in the neighborhood of Oworonshoki, people live in dire poverty with no sanitation, electricity or any other facilities, in ramshackle shanties covered with dirty tarpaulin and cardboard that barely keeps out the seasonal rains.
Chickens, goats and dog scavenge on mounds of garbage. Empty plastic bottles float on the tide of the Lagos Lagoon.
This is what Ijitola risked his life to escape when he became one of the hundreds of thousands of illegal migrants attempting to cross the Sahara desert to get to Europe and the hope of a better life. "I have a dream of schooling abroad, and that is why I went to Libya," he says. Ijitola says the area is "very, very rough and tough" and unlocks a tiny padlock to his wooden shack. His wife and five-year-old daughter aren't here. "I sent them to be with the mother-in-law," he says. "I cannot feed them."
Local "area boys" — as the criminal gangs that extort money and mete out casual violence are known — loiter outside, smoking marijuana and drinking beer."

Oworonshoki, Lagos. 

Oworonshoki, Lagos. 

Oworonshoki, Lagos.

The CBC article does not dare point out why so much of Africa is a degrading slum: namely the fact that the average IQ on that continent varies between 60 and 80—and that people with such low intelligence are utterly incapable of creating or maintaining a white, western-style society. Ijitola's "home" is therefore typical what Africans are "fleeing from"—and what they will bring to Europe once they overrun it completely.

 THIS IS AFRICA…A CONTINENT THE EUROPEAN AND US LIBERAL WHITE MAN DOES NOT WANT TO UNDERSTAND..Reports and video show two UN investigators were captured, led into a field, and then shot execution style. Michael Sharp, a U.S. citizen, and Zaida Catalan, a Swedish citizen, had been commissioned by the U.N. Security Council to investigate a new rebellion in Kasaï-Central Province that had pocked the area with suspected mass graves.

SEE VIDEO OF THE EXECUTION BELOW:

https://squawker.org/wp-content/uploads/greenpolitcian.mp4
Zaida Catalan, Green Party Politician and Leader of the Young Greens of Sweden . This happened in the Democratic Republic of Congo around March 2017 and the video surfaced April 2017 when their dead bodies were confirmed. Zaida Catalan was a prominent member of the Green Political Party in Sweden. Michael J. Sharp was a humanitarian missionary and collaborated as a program coordinator for the Mennonite Central Committee (MCC) and the United Nations. The U.N investigators were supposedly volunteers looking into reports of human rights violations in the DRC.

Welcome to Sweden.

There is no doubt that as a member of the Green Party, Catalan advocated opening her nation's borders to allow Congolese people into Sweden with promises to improve their lives. The above video is an example of what occurs when radical immigration from foreign countries occurs: refugees are not properly assimilated, people are killed, and the identity of a nation becomes subverted to the will of third-world cultures.

But what about the lives of her countrymen?

Should native Europeans be subjected to the savagery of a completely different race and culture?

Despite the best intentions, it is nearly impossible for two drastically different cultures to co-exist with each other in such close proximity. As evident by the taking of the life of two Western social liberal activists. Many third-world countries have little or no regard for the best intentions of those in the West who desire to provide aid for the less fortunate. Through the example of this execution, it is clear that providing humanitarian aid to Africa is a bad idea. Good intentions will just be taken advantage of and, if something goes wrong, everyone is quick to blame the white man. Somehow liberals does not seem to grope this bit of truth. (Link) Kenya and Uganda- Mozambique and Zimbabwe has not as yet filtered through their thick skulls. Africa is not for liberal whites used to their safe spaces. The real word is a cruel place where liberalism will get you literally killed…

SOUTH AFRICA maybe are the best example of what is happening when 3rd world-minded Africans overrun a first world country- and an example Europeans better take careful note off. Before the British Jewish so-called " democracy" was forced upon that country- the country was counted among the top achievers of the world- with many new inventions, low inflation figures, booming economy – and a very high GDP percentage. Although blacks had no voting rights- there was very little blacks that actually was without a job. South African blacks were among the most fortunate blacks in Africa – irrespective of the British liberal media  bullsh*t propaganda – with each earning a substantial living wage. Per capita black South Africans earned more than blacks in any other African country.

STREETS IN SOWETO DURING "APARTHEID"…
STREETS IN SOWETO NOW DURING "DEMOCRACY"…

It was so lucrative to stay in South Africa during the "apartheid" years- that literally thousands of African immigrants from Zimbabwe, Angola, Mozambique, Zambia and many other black African countries flock to South Africa to work especially in the gold, coal and platinum mines- earning a decent wage they sent home. South African blacks had clinics, schools, universities , hospitals and houses built for them by the mainly white tax payer. More blacks drove cars in South Africa during "apartheid" than any of their black counterparts  in Africa. The biggest hospital in the Southern hemisphere- the Johannesburg based Baragwanath hospital-was built by white tax money for blacks. AND it was not just a "hospital"- it was a hospital with the most modern technology like ER scanning machines, X-Ray facilities and the most advanced technology available.

Even the universities built for blacks counted as the most prestigious in the world- if we can take the MEDUNSA university in the black homeland Garankuwa ,-the University of the North near Pietersburg-   and the University of Fort Hare for examples- that also was build by white tax funding. These universities delivered many black political leaders and academics who today are so much squealing about "apartheid"-but ironically  put THEM in the positions they occupy today. How much have these black " elite" now donated to white impoverished people? How many schools, clinics, hospitals or universities have the black ANC regime so far build for whites? The answer is a resounding "NONE." When will we hear the British pig factory whining about the white oppression going on in South Africa the same way they drove their hysterical frenzy about the "apartheid" government…or was it specifically done on instructions of their Illuminati masters?

The reason is their hard-line racist attitude towards whites…PERIOD! They cannot even maintain the structures build during the days of the so-called "apartheid"– as many structures either were vandalized, torched- or became derelict due to poor maintenance. 64% Of white tax money went into black upliftment programs.  Not bad for a country that were supposed to have such a bad "apartheid" legacy where blacks supposedly were "oppressed" and murdered by "racist" whites. "Apartheid" surely helped just as much   blacks as it helped whites- but now suddenly we observe these same blacks complaining about "apartheid" which left them all of a sudden " previously disadvantaged"- squealing  with a white funded  educated bread under the one arm – and a bag full of new found "anti-apartheid" royalties under the other.

FISHOEK SET ALIGHT- AGAIN IT IS BLACK ' PREVIOUS DISADVANTAGED" HOOLIGANS AT WORK. NOW YOU CAN UNDERSTAND WHY AFRICA WILL REMAIN 300 YEARS BEHIND THE WEST…THEIR DESTRUCTIVE NATURE. EVER HEARD OF WHITE AFRIKANERS CAUSING SO MUCH DESTRUCTION AS BLACK SOUTH AFRICANS? BUT EITHER THEY OR "APARTHEID" GETS BLAMED FOR IT. 

Today it is a "politically correct" culture among white liberal scum and black racists to continuously blame white Afrikaners for all the woes in the country- or either blame "apartheid" for the total mess the useless ANC regime and all their racist supporters made out of the country. As we write there already is about 50 violent riots going on across the country where structures are torched and useless eaters populate streets to create chaos. One such example is Fishoek where black vagrants are busy destroying a very beautiful little coastal suburb due to their " grievances." 

Johannesburg South Africa
Johannesburg South Africa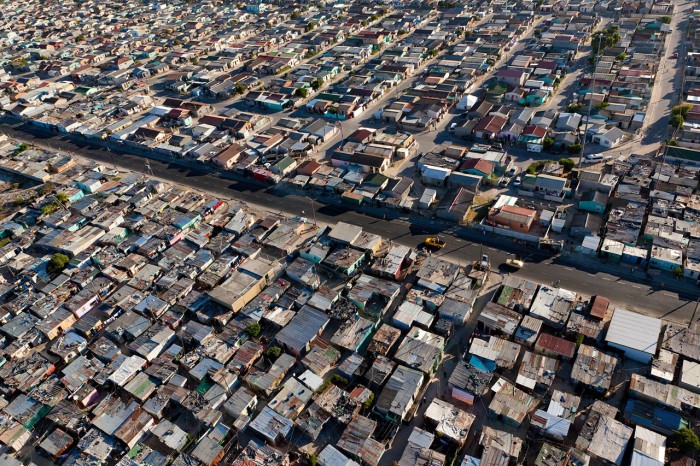 Cape Town South Africa
FRANKLY I CAN SEE NO DIFFERENCE BETWEEN THE IMPOVERISHED SHANTY TOWNS IN NIGERIA- AND THE IMPOVERISHED SHANTY TOWNS IN SOUTH AFRICA. IRONICALLY BOTH THESE COUNTRIES POSSES  AN ABUNDANCE ON MINERAL RESOURCES THAT COULD MAKE THEIR CIVILIANS THE MOST WELL-LOOKED AFTER CITIZENS  IN THE WORLD- BUT ARE KEPT BELOW  THE POVERTY LINE BY THE ANGLO BRITISH 

 AZKANAZI JEWS

AND THEIR BLACK PUPPET REGIMES SUCH AS MUGABE AND ZUMA – WHO CONSTANTLY KEEPS ON BLAMING WHITES FOR THE DISASTERS IN THEIR COUNTRIES!  
And today you will not hear ONE single word of appreciation or acknowledgement from the black ANC despots in control to the whites for what the whites tried to achieve with uplifting and caring for their black counterparts. Today we only hear about "white racists" and "they stole our land." Today we only hear about the white "atrocities" of "Apartheid"– but not a word about the black atrocities of the ANC against their own people like the necklace murders and Gulags such as camp Quatro–  or even one word about the white "capitol" that erected millions of structures for blacks which they again burned to ashes due to their destructive and jealous nature against "white colonialism." Talk about ungrateful. Today not ONE single cent are spent on white upliftment- or donated to white squatter camps created by the racist BEEE laws of Rob Davis & Co– but on the contrary does the black racist ANC impose racist policies against whites such as the BEEE laws that are on the books.The racist laws also was the brainchild of Rob Davis- another British white communist-  to impoverish the local white Afrikaner of South Africa.

Today- after "apartheid"(a British creation)– fell- South Africa quickly followed the footsteps of the rest of the African countries into degradation as soon as black African communist despots took control of the country. Today more than 46% of blacks suffer poverty and are on so-called "state grants." Today more blacks are living in squalor below the bread-line  in squatter camps – than blacks living in decent houses. Today South Africa dithers on the brink of yet another African financial disaster as she keeps on sliding towards a certain economic collapse. Millions and millions of illegal aliens from across Africa flood the country's now dilapidated borders and populate thousands of new squatter camps that suddenly appears from no-where across the landscape. Uncontrolled and unchecked they bring in crime, illegal substances, plagues and force an immense pressure on the already ailing social economy. Under the failing ANC regime who cares less how many of their own people suffer from poverty- the power keg already is on the verge of exploding in one of the biggest xenophobia civil retaliation exercises  against foreigners  that country ever experienced. With African despots such as Jacob Zuma, Julius Malema and the new disaster on the block- Andile Mngxitama bellowing thunder and brimstone against mainly whites, promoting land invasions- and continuously challenging the opposite tribal powers- the country is set for yet another Tunisian Spring.

DUE TO THE RACIST COMMUNIST BEEE POLICIES OF ROB DAVIS AND THE USELESS ANC COMMUNISTS- SOUTH AFRICA NOW BOASTS WITH THE NOTORIOUS HONOR OF HOUSING THE BIGGEST PERCENTAGE OF WHITE SQUATTERS IN THE WORLD. 

Blacks keep on fingering whites and " white capitol" as the origins of Africa's miserable state of affairs. However it is not white companies raping Africa from her minerals- but Britsih JEWISH(Jews are not white) corporate moguls and Africans THEMSELVES as their leaders- such as Jacob Zuma, Robert Mugabe, Julius Malema and many others turn their backs on their own race and become part of that " white capitol." Blacks across Africa suffer poverty due to the lack of education– education withheld from them by their OWN leaders and also the black African nature of destruction- as we now also have seen this past 20 years in South Africa.
THE SHARPVILLE MASSACRE- AN INCIDENT THE INTERNATIONAL WORLD EXPLOITED TO TOPPLE THE WHITE GOVERNMENT.
THE MARIKANA MASSACRE- STRANGELY THE INTERNATIONAL WORLD IN ALL THEIR HIPPOCRACY BECAME EERILY QUIET AND HAVE NO INTENTION OF TOPPLING THE BLACK ANC COMMUNIST GOVERNMENT ABOUT IT LIKE THEY DID WITH THE SHARPVILLE INCIDENT?
Africans are fleeing their countries by the million. Where do they run to then to get " a better life then?" They run to the SAME "white racists" they "despise" so much and want to push " into the sea." Iow..they run to WHITE COUNTRIES and squat alongside WHITE CITIES. Have you ever heard of blacks from African countries fleeing to other African countries for a better life? I don't think so. But on the end of the day- after they settled in yet another white country and got their "better life"- they simply again became " unhappy"- "offended", "previous disadvantaged"-and start to riot again against the white government that gave them that " better life"– demanding "voting /equal rights"  so-that they again can vote a black government into power to again become impoverished and flee yet again to another white country. The moment they are confronted with reality- immediately they start hissing " racist, racist, racist" as this is their only way to defend themselves and try to shift the blame for their own incompetence on the white milking cow again.
COMMEMORATING THE BLACK YOUTH: THE DIFFERENCE IN BLACK RESIDENTIAL AREAS BETWEEN 1960  AND 2017. IN 1960 UNDER "APARTHEID" IT WAS LIKE THIS..
AND IN 2017 UNDER "DEMOCRACY IT IS LIKE THIS…
Why is it so that we do not see thousands of white Europeans in boats "immigrating" to Africa…seeking a "better life" in Africa- flooding  African countries and start "demanding" equal rights, voting power and free services like the Africans do in Europe? Why is it always the other way round? When last did you hear about whites screaming that blacks are " racists?" When last did you hear about whites wading into the streets of Africa- rioting, burning infrastructures and killing innocent blacks? When last did you hear about whites invading black farms? When was the last time you heard about whites sneaking onto black land- braking into black houses and murdering blacks in their sleep? When was the last time you heard about whites breaking into a black house- burning blacks with hot irons and stealing their money? When was the last time you heard about a white hi-jacking a black man's car? Can anyone explain this mad phenomena? There MUST be something cultural going on about this whole sinister situation. 
WHETHER IT WAS THE EARLY 70's OR LATER 2017- BLACK DESTRUCTION , ARSON AND RIOTS STILL DOMINATE THE SOUTH AFRICAN POLITICAL ARENA AS BLACKS HAVE A DESTRUCTIVE CULTURE ONLY CHARACTERIZED FROM AFRICA. 
THE STARK REALITY (AND IRONY) OF SOUTH AFRICA: WHITES CONTINUOUSLY AID BLACKS BY GIVING POOR BLACKS FREE FOOD, FREE HOUSING ON THEIR FARMS, ETC. THE MAJORITY BLACKS ON THE OTHER HAND CONTINUOUSLY VOTE AGAINST THE WHITES, HOLLER RACIST SLOGANS AGAINST WHITES, SLANDER THEM ON SOCIAL SITES – AND MURDER THESE SAME WHITES THAT AIDED THEM IN THE MOST HORRENDOUS  WAYS ON THEIR FARMS. WHAT IS WRONG WITH THIS PICTURE? WHEN LAST DID YOU SEE LIBERALS SUCH AS  MAX DU PREEZ OR ADRIAAN BASSON STANDING IN A FOOD STALL- SERVING FREE FOOD TO POOR BLACKS?

I BET YOU KNOW THE ANSWER

. 
THIS IS HOW WHITES IN SOUTH AFRICA ARE DELIBERATELY DEMONIZED BY WHITE STINKING LIBERALS, MISDIRECTED ANTI-WHITE JUDGES- AND BLACKS ALIKE. WHAT WOULD THE OUTCOME BE IF WHITES START WEARING T-SHIRTS WITH THE MESSAGE: " FUCK BLACKS" ON IT? BUT THEY WANT TO CREATE ANTI-WHITE LAWS AGAINST WHITES PER SE FOR "HATE SPEECH?"
So – with the utmost sincerity – what precisely is the difference between a boat full of " fleeing" Africans – and a swarm of locusts then? None of the two species are productive, none invent anything- and both- after consuming the green pastures planted by somebody else – start "migrating" the new green  pastures to repeat the destructive process again. That is the African hegemony and a sad reality that especially liberal whites Europe still battle to understand – and of course- the Jewish corporate war mongers take full advantaged off.