Do you have news to tell us? Send your e.mails with news and inquiries to: w.nation@mail.com
Register to follow our news on the right-hand tab
ADD YOUR COMMENT AT THE BOTTOM OF THE PAGE
Article posted  by: White Nation Editorial October 17   2017
ARTICLES
THE Other day I while I was doing some news articles about all the horrendous murders on our farms- it suddenly stuck me that we are looking here at no "ordinary crime" – but factually a very  devious conspiracy against mankind- especially against the white nations of the world.
This is not about a black man hating a white man at all. It became so clear to me that when connecting all the different dots-the horrendous murders of the South African white farmers, the Muslim and African invasions  of white Europe- the Muslim and Mexican invasions of America and the blatant attack on white American nationalism and against Trump  – and the slow flooding of Australasia by Muslims-  it all leads to a global genocide of the white race- and that genocide has a very dark and sinister objective linked to it. It is not about killing whites per se– but the ultimate objective is to take control of our global food resources! And behind all this sits the UN,EU,AU and all the "unions"– iow this whole global conspiracy are controlled by the corporate Zionists. They are busy choking the white Christian into a slow financial death. AND they are cleverly using your LIBERAL communist politicians to do their dirty work for them! All the riots, all the anti-white sentiments, all the white oppression, discriminatory laws  against whites and preference to non whites, the taxation of whites to feed the never-paying non-white- all the dots link up.
FARM MURDERS ARE FORMING PART OF A GLOBAL EXTERMINATION OF THE WHITE RACE IN ORDER TO ENFORCE CONTROL OVER THE WORLD's FOOD RESOURCES.
You see- the "overlords" of the "deep state" want to control our global food resources. Therefore they need to push the white man- who is a natural free thinker- out of the way as he poses a dire thread to the "master plan." Being an inventor and 3-dimensional thinker- the white man posses the ability to find solutions where the majority of the rest only see problems. Now this poses a problem to the " overlords" as they cannot impose their "word domination" plan effectively if the white free thinker keeps on hampering and delaying it.AND one of those "domination" methods is the total control of our food resources among others. Their motto is simple: If they cannot control it- they simply will destroy it. And that is where all the attacks against the Christian comes into play...they are destroying us because they cannot effectively control us!
When all this suddenly become clear to me- I immediately started my own project of building a green house to supply food for my own family. You see- the little light bulb above my head suddenly went "viral." I decided that I will not be bullied by some scrupulous and faceless intimidators sitting in some far-away place- dictating my life through evil conspiracies. So I started to build my green house and started to plant veggie seeds galore. When finished- I will be able to house about 400 pots of veggies. Many of the seeds I will derive from this experimental batch I will utilize to start the next generation of plants again. It is a long process- but the final result will be well deserved. Now building one little green house surely are not going to change the political landscape- one tiny ant simply is no thread to any "domination" plan. BUT what if THOUSANDS  of ants suddenly start to co-ordinate into one national unity? NOW that ants are able to change the political landscape. You catch my drift?
I AM BUSY CONSTRUCTING MY GREEN HOUSE- YOU CAN DO IT TOO.
I decided I NEVER will go to the scrupulous corporate vultures to pay exuberant prices PLUS the monkey government's VAT again. Also my family will have FRESH healthy vegetables that is GMO free every day on their plates.Why must I go to "Woolworths"  or Walmart and pay the Indian or Jew's exuberant prices to eat healthy if I could cultivate that same veggies myself?
This greenhouse will supply all my family's needs PLUS lots extra for my friends as well as storing/freezing some.I intend to build an underground storage facility/cooler room especially to hide my food supplies from preying parasites that want to break in and steal- even if this stupid regime comes up with another "law" to prevent us cultivating our own food like they now do in America and New Zealand- or we face a food shortage and the parasites go on a rampant spree of plundering houses and shops for food again.
My project was based on that whenever food get scarce- or just too expensive- to be able to supply my own needs. I so many times ask the whites to start community projects like this..iow the Kibbuts system- iow come together- start working together and start food projects for the white communities across the country. Even each one start a small veggie growing project in your yard and start supplying your own veggies for your family or sell it to co-whites at a low price to survive the oncoming food shortage we very soon are going to experience. Even start a small shelve garden in your flat.
WE HAVE BECOME TOO COMPLACENT IN THE SUBURBAN AREAS- WE HAVE BECOME LAZY BUMS
Alas- the majority white  is a very careless, complacent , non-co-operative and lazy race. As long as he can see the Walmart or  Pick & Pay 's roof in his area- he cares less about "future" problems like food running out due to the horrendous farm murders, land grabs and imported expensive rubbish. This is what makes us so much different from the non-white – our ability to think 3-dimensional and be pro-active. But we became too lazy today to utilize that ability to it's full extend. We rather are willing to pay through our necks to survive and sit for hours bitching and complaining about the huge escalations of food prices. AND it is precisely this lazy complacent and careless behavior of the white which the Zionist exploit against the white himself  to control the white Christian as well. They are using our own lazy nature against us to work for their own scrupulous benefit. Just supply us with enough distractive toys to keep us busy – while they slowly are conquering our minds and invade countries.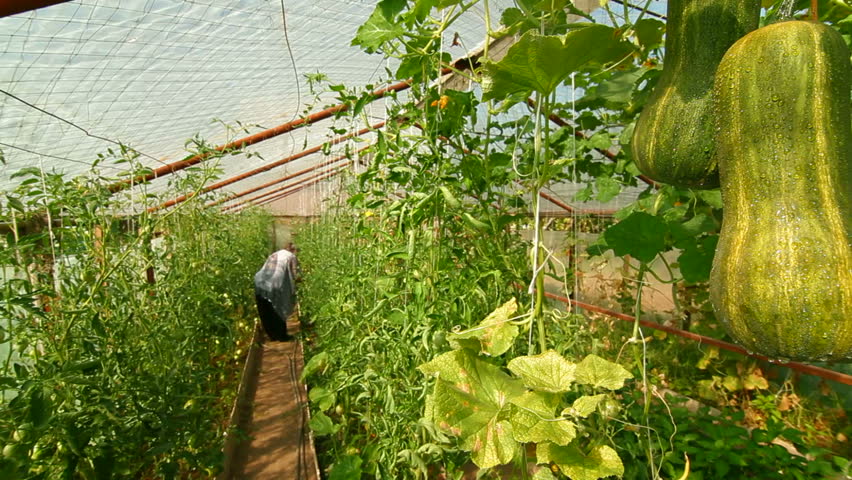 PRIVATE GREEN HOUSES ENSURE THE SURVIVAL OF YOUR FAMILY
The corporate vultures are screwing us and we are very receptive to the idea of bending forward each time for the next financial pole to be shoved into our backsides again. What is WRONG with our mind-set…are we becoming just as stupid as the rest of the so-called "democratic"  idiots? When food shortages start to loom- they will- as a parasite- start rioting and destroying everything- using their riots to plunder shops and steal food. We as a white free thinker must get ourselves unattached from the evil regime's propaganda and hypnotism in their villainous media- and start acting independently and self sustaining. How long will it take to get this uncooperative white lazy dog to stand up and start fighting back against the extermination of his kind?
FARM INVASIONS: HOW LONG BEFORE THIS BECOMES A GENERAL "ACCEPTED" CULTURE IN OUR "DEMOCRATIC" COUNTRIES AS WELL?
We must adopt a culture of outsmarting the terrorist movements in control and defy all their discriminating laws. We must start to follow the path our ancestors paved- by rebelling against the oppressive nature of this terrorist regime.One way of doing that is to break away from our own laziness and start to be productive by steering away from the mainstream consumer attitude. WE must start getting our useless "follow the leader" arses in gear and start acting independently within a micro environment- growing our own food resources, setting up flea markets and distribution centers whereby we ourselves again grow and supply food only to our own people. That way we will ensure our own survival.
WE HAVE TAUGHT OUR CHILDREN TO BECOME JUST AS LAZY AS WE ARE.
Stop wasting your time typing all kinds of crap for hours on the social sites and WhattsApp– and cut that time half to become a productive member of your society again. You are wasting way too much time on the freakin internet- doing nothing but being useless. What productiveness will all this "chatting" bring you- will "socializing" on the internet for hours feed your family tomorrow? No- It only sucks up your much needed funds in buying data bundle after data bundle- you are becoming a bloody social junky without even realizing it!
SETTING UP A PRIVATE GREENHOUSE IN YOUR BACK GARDEN CAN BE A CHEAP EFFECTIVE WAY TO GROW YOUR OWN FOOD SUPPLY
The next war will not be about territory, political crap or tribalism- but the next civil war will revolve around food and water resources. You as a white have the cutting edge on the black useless eater- you are a producer- you have vision- only your complacent lazy "New World Order" attitude and a "Walmart" culture prevent you from starting your own preparations. The old Boers and American Settlers for instance did that when they broke away from the British oppressors. The Boers for example started their own Afrikaner community projects and stood together. It was projects by their people for their people that saw mega industries like YSKOR, ESCOM, Transport Services , ATLAS, etc saw the light.
You can do it again. Start micro projects based on food cultivation and supplies to our own people. Facebook is a wonderful adversary which the Jew and terrorist controllers use to again discriminate against us and promote white hatred- turn it around to your own advantage and let it work for you by assembling the tribes and promote productive projects such as these I have started. Stop being a useless fool sitting on FB, Twitter, etc and just talk, talk, like, like, talk , talk, like , like political gibberish every day.
AFRICA ALREADY IS A STARVING CONTINENT- PLUNDERED BY THE CORPORATE THUGS OF THE WORLD. FOOD IS IN RAPID DECLINE DUE TO TOO MUCH CORPORATE DESTRUCTION TO BRING ABOUT TOTAL WORLD CONTROL.
The time you waste "chatting" on social sites and WhattsApp you could easily spend in becoming more productive for self preservation. Stop buying fat related unhealthy crap like chocolates, chips, fast food, expensive "nice-to-haves" , clothes, cellphones and God only knows what else you keep on wasting your money onto- and rather start buying seeds and garden materials.Remember- every successful adventure starts with a small step. Every huge Mustard tree starts with one small seed. I did not start right away with building a hothouse in one go. I started getting the wood as the money allows me- piece by piece. I don't say start a hot house- I say start a small garden in your own back yard or in your flat on a shelve. You are going to save yourself a lot of money and taxes and also have fresh veggies and herbs on your plate every day.
YOU CAN GROW YOUR OWN GARDEN TO SUPPLY FRESH VEGETABLES TO YOUR OWN FAMILY ON A DAILY BASIS AND SAVE THOUSANDS OF DOLLARS IN ESCALATING PRICES AND TAXES.
If you truly are so religious- then GO out there- plant that seed- and with faith you will see how God makes it grow – and even multiply it into becoming your own food supplying system. It's only your own laziness that prevents you from becoming independent from the oppressive financial controllers.I took that decision- so can you.Our biggest enemy is not without- but within. Our biggest enemy is mostly situated between our own ears- our own unwillingness to start looking after ourselves instead of hours in shopping malls and on a computer/Cell phone screen. We just seem unable to get unattached from our little expensive toys.
We have become stereotype addicts to our own complacent newly "adopted" global nature. – and that's a fact! The "Democratic"systems  has taught us much more than we expected- it taught us to become dependent and willing slaves of the oppressive corporate "masters" for our everyday-lives! Just look what your kids are busy with most of the day…."chatting" on little Japanese gizmos! How much productiveness are THEY putting back into your family? And YOU spent thousands of dollars on tertiary fees to get them " empowered" for their future...to do WHAT– sitting all day "chatting" on their little cellphones?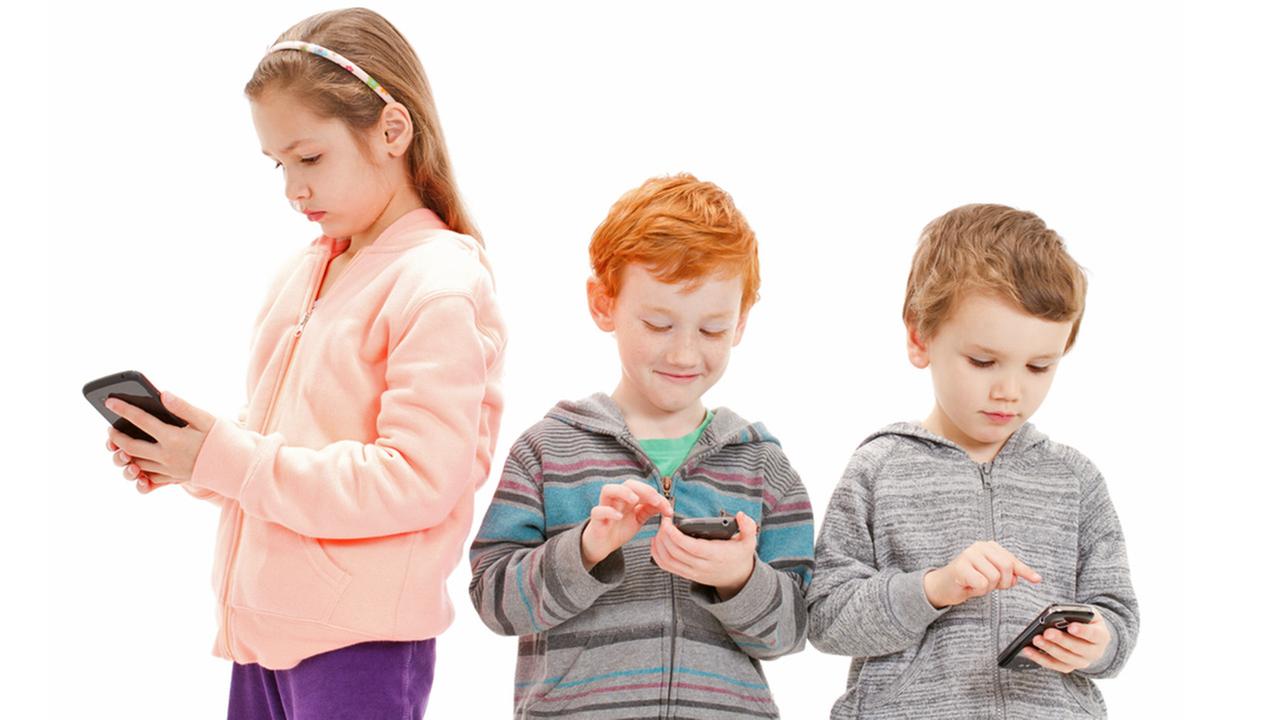 WE CULTIVATED A GENERATION OF CHILDREN THAT SLOWLY LOST THE ABILITY TO COMMUNICATE  AND BE ACTIVE MEMBERS TO OUR WHITE SOCIETY . THEY HAVE BECOME SLAVES OF THE ANDROID MASTERS.
What does your family get in return from them for the investment YOU have made into their lives? Stop lying to yourselves about " my child is such a perfect example." They do not even know how to communicate verbally anymore. Take their little cellphones away- and THEN watch the sudden change in their "lovable" behavior. Accept the fact- even THEY have become a generation of useless layabouts that do not even have the ability to work hard anymore. They also slowly sank into a social degradation – PRECISELY what the "controllers" had in mind for them all the time….JUST like their parents set the example for them. If you think I am telling fairy tales here- well- just be honest with yourself- how much time have YOU spend on FB and Twitter this week? How much time have you invest in becoming self independent this week? How much time have your kids invest in social garbage- and how much time in being a productive member of the white society? Only you will know the answer to this questions.
NO NEED TO CULTIVATE A HUGE GARDEN TO SUPPLY YOUR FAMILY's NEEDS. YOU CAN EVEN START A GARDEN RIGHT IN YOUR KITCHEN IF YOU LIVE IN AN APARTMENT BUILDING!
Isn't it time to get your ducks in a row and start prioritizing your own life my man/woman?? All of us scream blue murder about getting "independent" from our oppressive governments..our own "independent" states- like the "Volkstaat" – or whatever. To go and do WHAT there- sit all day and continue to "chat" on social sites like we do now while the "majority" lazy donkeys in the country rejects us? Are you forever also going to sit and wait for a "leader" to even lead you into planting a small little seed? We cannot even get our fat lazy arses off getting "independent" in our own homes! What more in our "Volkstaat?" We cannot even get ourselves to start a small-size independent survival system on a 700 sq. meter yard…how the hell do we plan to become "independent" on a 5000 sq. kilometer "Volkstaat?"
Just get your corrupt mind-set rewired forward again. Teach your kids to stop being becoming leeches of society and start participating in productive projects . That is another seed you will have to plant. Think of it- just a thousand households in a town or city of over 50 000 households cultivating their own food resources…there would be an abundance of food supplies for our people. Would that not be amazing! We will put the corporate thugs out of business!! Let the non-white unproductive parasite support them- NOT YOU! Let the non-white parasite scream blue murder about "land." Very soon these gremlins (with the aid of their corrupt regimes) – will in any case start invading the white farms….irrespective all the noise from any opposition organization or so-called "democratic" political party.
You KNOW what happened in Africa, Zimbabwe- and you KNOW that these criminals in Cape Town already approved the "land claim" law- and you KNOW it will not be long before these buggers put that land theft into a horrible expected action. You know once they start a devious action like this they WILL push it through- no matter how hard YOU holler and scream...they care less. To them it's all about staying in power- irrespective if the whole bloody country are starving. Are we going to sit and wait for the last maze cob to fall – and then sank on our knees and pray "O God- help us from this starvation?" If there comes a time of hardship and your family suffer- you will be the only one to be blamed- no one else- for YOU now have read this. You now are aware of the pending hardship ahead. You see it everyday in the main stream newspapers- you cannot say you were caught unawares. Your own complacency will be your family's downfall…PERIOD!
CHANGING THE GAME FROM RURAL TO SUBURBAN ARGICULTURE
SOUTH AFRICA's MISERABLE FAILURE TO MEET UP TO THE FALSE BLACK POLITICAL EXPECTATIONS OF CREATING MILLIONS OF BLACK  FARMING COMMUNITIES
No my white friend- you will HAVE to wake up from your political midnight slumber. There WILL have to be a shift in the agricultural landscape. The focus NOW must be onto SUBURBAN agriculture projects to counter the ailing rural agriculture. The time is running out. We have to counter the food decline on our rural farms by starting a counter food revolution to cultivate food in our suburban areas. Let the Nogs go ape and take "their" land outside the city. Very soon these criminals will have plundered every morsel of food on that farms too- steal it empty from all it's material- and when the bugger is on the starvation wagon again- they very quickly will return to their slums they came from- again starving because they have no vision- no production ability- and no future planning on how to survive
HOLLAND IS THE SMALLEST COUNTRY IN THE WORLD- YET SUPPLY NEARLY 80% OF THE WORLD's VEGETABLE EXPORTS
We can just have a look at Africa for example- a continent that has a history of being permanent on the "food for minerals" hand-out program- and also for a good reason. The "controllers" are well aware the black African cannot farm productively on his own without the help of Western technology. The African is unable to design and invent modern technological agricultural machines.Thus- By merely denying Africa the much needed technology which they cannot invent themselves and they cannot manufacture these complicated  implements- thus they cannot farm on a big scale.The "controllers" force the African to become their obedient slaves as always was the case. Africa was classified by the UN as "consumers"– not "producers"– for a certain reason. Africa also is referred to as the "dark continent"– and for a good reason as well. Bar the fact that in 300 years Africa could not even invent a simple light bulb is proof that darkness still exist in the development of modern technology is well.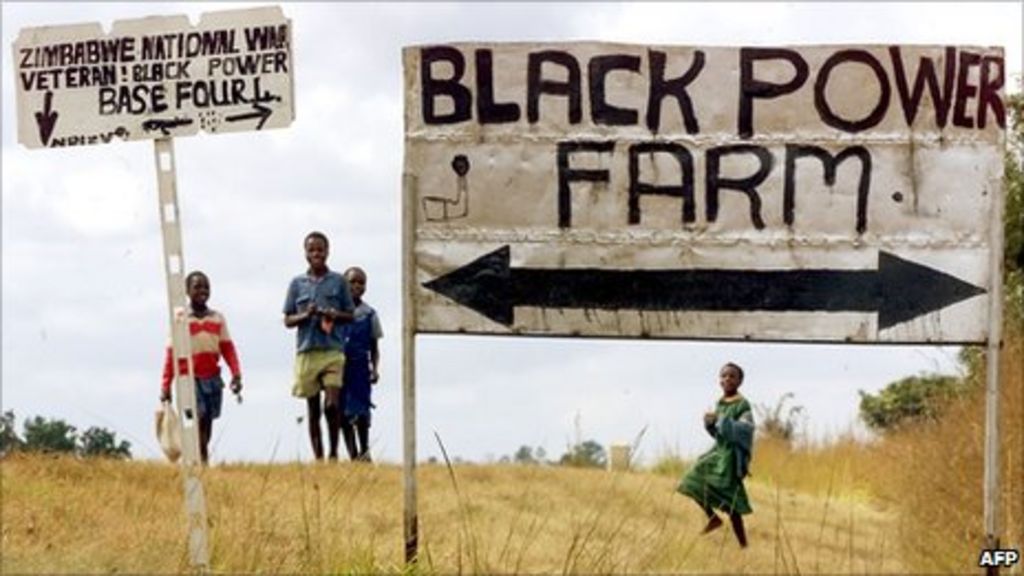 THIS IS THE REALITY- SOON YOUR GOVERNMENT WILL SEE TO IT THAT EACH AND EVERY CURRENT FOOD PRODUCING FARM WILL HAVE A SIGN LIKE THIS.
" As my dear wife Tinta and I were taking a stroll in our neighbourhood – which used to be a 'Whites only' suburb during the colonial era – we started discussing how standards had greatly deteriorated since we and our parents moved into the area immediately after Zimbabwe's independence in 1980. We wondered how in such a short space of time, we, as Black people, could have reduced – a suburb that had been for decades the pride of the nation – to such deplorable standards. The failure to maintain the houses and their yards – let alone improve them – rubbish strewn all over the streets and nearby bushes, noise everywhere, and a place that once did not have alcohol consumption areas was now a hive for drinking." (Link) 
LIKE KENYA AND TANGANYIKA IN THE 50's-60's- SOUTH AFRICA NOW ARE EXPERIENCING THE SAME TOTAL ONSLAUGHT ON THE WHITE MAN AND HIS PROPERTY
Africa therefore is doomed to live from the hand to the mouth- planting crops only on a minor scale.Should drought come into the equation- the African are left stranded with no extra food supplies in stock. This leads to starvation- and naturally- "food for mineral" programs whereby the "controllers" manipulate the food resources in exchange for plundering the rich mineral resources of the continent  to only enrich the globalist "elite." This has been going on for millenniums now. Somalia, Ethiopia and Zimbabwe and are good examples of this "elite" controlled programs- whereby the "right" lapdogs is kept in control while selling out their countries to the biggest "bidder."
THIS IS AFRICA's CULTURE- THE WESTERN TECHNOLOGY IS JUST TOO COMPLICATED TO CHAMPION.
ONCE A LUCRATIVE FOOD PRODUCING FARM IN ZIMBABWE- NOW A DERELICT BUILDING- ALL THAT IS LEFT OF AFRICA's  FARMING ABILITIES.
Starvation came to a country called "Rhodesia" –  once well known for being then "bread basket" of Africa while whites were controlling the agricultural sector. These "controllers" invaded Africa- destroyed their rich culture- and immediately start to starve the people. When I talk about the 'controllers"– I do not mean whites- as generally propagated- but in reality the Zionist plunderers- the money powers- the corporate "deep state." Those evil faceless mass murderers that start wars, invent catastrophic plagues, destroy healthy governments trough riots- and initiate genocides.
FOR THOSE WITH THEIR OWN HOUSES- WITH A BIT OF EFFORT YOU CAN CREATE A LUSCIOUS WELL-SUPPLYING FOOD RESOURCE IN YOUR BACK-YARD.
SOUTH AFRICA is not much different from the rest of Africa- except the fact that whites still are controlling the agricultural sector- and thus the "food for mineral" program is yet not effectively applied here. BUT as with Kenya and Zimbabwe- the "white extermination" plan is quickly taking shape and the horrendous murders of our farmers, land grab legislation- and the destruction of our farms all forms part of a program to drive whites off the farms- and instate a much lesser technological intelligent specie on that farms. Decline already was planned- and the globalists know it only is a matter of time when one farm after the other will eventually grind to a halt.
This will lead to a systematical decline in the food production. After a matter of a few years South Africa will eventually become a Zimbabwean model with no food producers to counter starvation. Then only can the globalist "controllers" instate a "food for mineral" program effectively. The globalists always knew the African is unable to plan or invent ahead- and therefore he is the perfect puppet to manipulate and exploit in order to keep a stranglehold on Africa's rich resources. It is for this reason that Robert Mugabe and the ANC/EFF are funded and held in position by mainly the British "elite"- to systematically exterminate the white farmer- and hand over the rich mineral resources to their respective "handlers."
THIS IS WHAT GLOBAL CORPORATIONS TO TO OUR DELICATE FORESTS AND NATURAL HABITAT.
You as a white must at all times be pro-active- see what is going on- do pre-planning and start now to plan to sustain your own survival. Here it revolves around a battle between anti-white African/Corporate political madness and the survival of our white nation's common sense that must prevail. Without food in your stomach how can you ever plan to fight the next day…on FB "Likes?"
MAYBE GETTING VEGGIES TOO EASY FROM THE SHELVES MADE US TOO LAZY TO CULTIVATE OUR OWN FOOD RESOURCES. SPENDING HUMONGOUS AMOUNTS OF MONEY ON FRESH VEGETABLES AND FRUIT MADE US WILLING SLAVES OF THE CORPORATE FINANCIAL MASS MURDERERS.
Do you really think there will be always food on your Pick & Pay's shelves? I tend to disagree. There will come a time real soon when these parasites will even plunder those same shelves- and this that is left- will be so expensive – you will have to change to "credit" to be able to afford it (with all the interest, taxes and escalations included.) Talking about it- Pick & Pay ALREADY now are in the process of  implementing such a "credit" system. This the Jew boy ALREADY are making preparations for a huge shortfall in food supplies and a humongous affordable escalation  in food commodity prices. By giving credit they also will be able to choke you even more with all the interests- thus force you to take out credit after credit to survive. Not before long and a whole nation will be impoverished in debt. Precisely what happened in Germany in the 1930's – and what JF Kennedy and Dr. Hendrik Verwoerd warned against, tried to prevent- and was assassinated for. It is just the white man that still is blissfully sleeping it away. What does the Good Word say about the seven virgins? What does it say about the ant? Seems the white man does not read and adhere to his own spoken Holy Word very well too?
YOUR FAMILY's STARVATION BRINGS MEGA BUCKS TO THE "CONTROLLERS" OF THE WORLD
Bottom-Line is: Independence starts in your OWN back-yard- LITERALLY! That "Volkstaat" starts in your OWN back yard- NOT between shrewd political Hyenas masquerading as "representatives" of the "Afrikaner Volk. " They are devious lairs and do it only for self enrichment and political power. THAT much history was supposed to teach you already. If you really see yourself as a "Boer"– then go out and bloody-will BOER! Other than that you are lying to yourself…you are no "Boer." The closest you then gets to the term "Boer"- is to "Boer" most of your valuable time in front of your computer! If you then prefer to call yourself an "Afrikaner"– well- go out and (actually I haven't got the foggiest idea what "Afrikaners" are supposed to do)– but then go out and "Afrikaner"  out there- but just start getting PRODUCTIVE.
Holland is without doubt the smallest country in the world- but Holland supply  nearly 80% of the world's vegetables! How- HOTHOUSES/GREENHOUSE PROJECTS! With more than 4000 white farmers already  brutally murdered by black savages in South Africa- and still being murdered at an alarming rate of nearly 20 each month– the question is not IF we soon will experience a food shortage- but rather the question of WHEN? Hundreds of farmers now also are giving up farming in South Africa due to the terrorist government's drive to grab their farms with no promise of even paying for it- just like the Zimbabwean land grab model.
JULIUS MALEMA – TOP LAND GRAB ADVOCATE IN SOUTH AFRICA – IN DISCUSSION WITH HIS BRITISH "HANDLER"– LORD RENWICK.
WE SINCERELY BELIEVE MALEMA's INTENTIONS FOR THE WHITE SOUTH AFRICAN ARE QUITE CLEAR – AND LEAVE NO ROOM FOR MISUNDERSTANDING.
With food prices escalating above our annual  income due to expensive imports and an un-affordable food shortage  looming- the question is when will the white man wake up– and when will a full scale civil war erupt due to food shortages and unaffordability for the masses? AS already we see hundred of violent black strikes destroying our country under the false pretext of "poor service delivery." When will it change to " no food delivery?" Starving  black African masses can be quite a destructive force to be reckoned with- especially with a white still in the vicinity. I hope I added some sense in most of the readers here- before the starving black parasite comes around and d*nner some sense into their thick skulls with a knobkiri!
WITH A HUGE FOOD CRISIS LOOMING – THE CARELESS WHITE MAN IN SOUTH AFRICA STILL DID NOT AWAKE FROM HIS SLUMBER AS YET.
SO– When will YOU start with that first small seed? Remember- only YOU can stand between the globalist "elite" and the total destruction of our food resources- but only if you act NOW! You are the last line of defense against an evil system which is about to engulf this country the same way it did with the rest of Africa. Whites always had the habit of migrating further South if problems like these occurred further North in Africa. South Africa is the last stronghold for the white man in Africa- the last stand as we cannot go much further South. It thus then is imperative that we take a stance here and dig our heels into the ground- for our own survival- and for the survival of our children IF we still want to see the white race survive beyond the 21 st century. Other than that- you also will become like the rest of the Africans- a nation deprived of food and forced to live off expensive poisonous GMO food supplied by countries that have no place else to dump their garbage bar onto the shelves of your so-much loved Pick & Pay.The choice now is yours.
SOURCE: White Nation
WHITE NATION– WE DO NOT HATE  LIBERALS– WE SIMPLY DESPISE THEM!!
C'MON- SHARE OUR LINK