Do you have news to tell us? Send your e.mails with news and inquiries to: w.nation@mail.com
Register to follow our news on the right-hand tab
ADD YOUR COMMENT AT THE BOTTOM OF THE PAGE
Article posted  by: White Nation correspondent Cape Town October 25   2017
SOUTH AFRICA– FAILED LAND OF COMMUNIST ANC ORGANIZED CRIME ,LIBFARTS, UNION CHAOS , MISDIRECTED RAINBOW MONKEYS – AND WHITE GENOCIDE
MANY a time I read about people that ask on the social sites where the real men are that is supposed to protect the white women and children against the brutal assault of the black regime? They ask where are the white men that is supposed to stand up and fight for the rights of their nation? Where are the supposed "leaders" that can form a shield against this sickening black and liberal attacks against the white people? They want to know where is those phantom "Boers" and "Afrikaner" men that is suppose to take the lead and start uniting the white people against the liberal communist murders and chaos. Where are the men that can fight for the survival of our next generation of leaders? That is  quite a good question! Where have all those white men gone? 
Well- from where I stand I see something very different. If I look at the picture- I see what now happens in our white society- is precisely what happens say- for example with primates. If you take the Alpha males out of their societies- immediately a vacuum exists. And gradually the lesser important and weaker Beta males take over. What happens then is total chaos and disorder. Because the Beta males have no leadership genes- they tend to become more female orientated- and in the process loose track of the discipline in the social structure due to a lack of leadership abilities. They soon are dominated by lesser important males- and soon the whole social structure is  in jeopardy. Not before long and the whole structure falls into confusion and at the end- bring about the total destruction of that society. It is then that the Alpha FEMALES – who immediately recognize the danger- take over and drive the weak Beta males out of the group- and save the group from disaster  until such a time that a new generation of Alpha males grew up and can regain control of the group again.
This is what happened in South Africa- and for that matter- all over the white Western world. There ARE no more "white men" left in South Africa. All the strong Alpha males that meant something and fought for the white freedom – was the last of those  great heroes that fought and died in the South West African  border wars .
Those MEN then were mere 19-21 year old boys – who were freshmen out just of school- trained by REAL leaders to become  hard combatants – combatants who were driving 10 ton armored vehicles, handled the most advanced technological warfare material, drive armored war machines more cunningly than you can drive a go-cart, handle a mega ton submarine like a motor boat, fly the most sophisticated aircraft and supersonic jets- could hit a matchbox at a 40 km range with a gun that weighs nearly 5 tons, could land a helicopter's nose-wheel with pin-point accuracy on the tip of Table mountain, took snap decisions that turned the tide of combat in a wink of an eye many a time, survive in the dense bush veld with barely nothing to eat for weeks on end- and still find their destination through dead-accurate navigating by the stars,
Those were men that could walk 50 kilometers in one night ,outsmarting the enemy's smartest strategists on many occasions with their continuous innovative ideas, hardened soldiers that jumped from 5000 meters by parachute from fast flying planes into enemy territory – and slammed the communist infiltrators with shock wave after shock wave of combat excellence – and battled uncountable odds stacked against them from the liberal international world on a daily basis. They planted fear in the hearts of the enemy. Outnumbered 10-1 they made the alien invaders run for their money- time and time again.
They were feared by many – and rated as the best guerrilla bush fighters in the world. They took the war to 5 of the most fearsome nations and 3 liberation movements in the world- and like their predecessors- defeated the best of the best. Yea- they were the cream of the world's bush terrain fighting forces- even better than the British, American and Israeli forces. Their praises was sung by both friend and foe. They even made the Russians, Americans, British, Chinese and Cubans literally piss in their pants fro 25 years. Unbeatable in the war arena they were. And most of these true men  and their field commanders was only aged between 19-25 years.
It took the globalist world  to send in treacherous pieces of white scum to sell out their country behind their backs in order to force these champions of war  from even conquering Sub Saharan Africa. At the capitol of Angola they were abruptly stopped by their own so-called devious political "leaders" – leaders that feared if they do not recall these young masters – the young lions of the art of war quick enough- their OWN pay cheques would come into jeopardy from their Jewish masters in Britain and America.
These true warriors- as with their ancestors- could not be defeated in turn by the global conspirators and all their sanctions, malicious propaganda, hordes of alien troops they flung against them – and their billions of dollars they wasted in an effort to squash this superb young battle veterans. Young school boys that matched up -and defeated – the best and most battle hardened war veterans and their highly paid war planners the world could offer. In a last act of defeat the international world's last resort was one that not even these strong warriors could predict- one that saw even the defeat of mighty kings and rulers in past history-  TREASON from within.
These boys took the war to the invaders and won….but could not foresee the danger of their own ruling  National Party reptiles that slithered the dark demons into their own homes behind their backs. They could not foresee these same white political vipers cavorting with the enemy in London's elite hotels…planning over glasses of expensive wine  the capitulation of their beloved country into the hands of the same communist enemies they fought and died against  in that far away from home battle arena in South West Africa. They may have won the battle in Africa- but they lost the war back home behind closed doors of devious political offices. Like the old Boers they were handed to the enemy for a few dollars of blood money by the disgusting conspirators of their own nation. The old Boers were back-stabbed and their two Republics sold to the enemy by white treacherous scum at Melrose House. The South West African warriors were back stabbed and their country again sold to the enemy by white treacherous scum at Mells Park House. History repeated itself. 
The collapse of a proud nation was finally destroyed by traitors such as these- cavorting with the devil while young boys were sacrificing their lives and  dying trying to save their country.
The survivors of that once proud warrior nation now are old and forgotten…like the Voortrekkers and old Boer warriors- they also became past history. They walked among the greatest of men- and left a legacy on the same level and category as those great warriors such as the Voortrekkers and the Boer warriors of old.They were the last of the true great men this country have seen.  They will share the proud Boer/Afrikaner history among those mighty ancestors.THOSE were the MEN these people on the social sites are seeking for! They had no cell-phones- or Black boxes- but like their ancestors- only their Bibles, their guns- and their comrades.  Those who did not make it still lies on those forgotten battlefields or in silent graves – a memory of true heroes that fought a war they ultimately could not win- a war like their ancestors – that was handed to the enemy on a platter by their own treacherous politicians.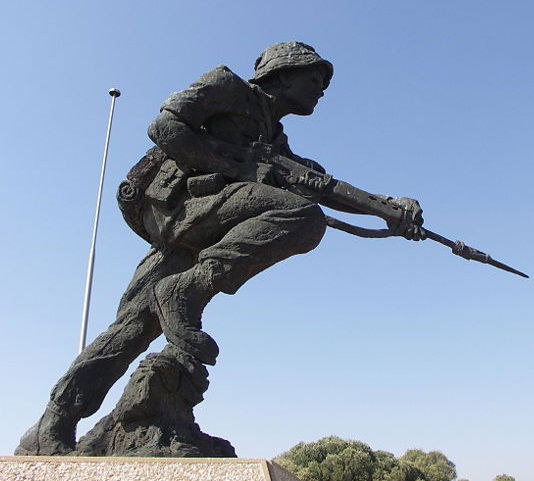 They also left a vacuum in our society- those Alpha males that could enforce discipline onto their respective societies. That vacuum- like with the primates- also was filled with lesser and weaker Beta  males. What we have left today is a remnant generation of "Beta" -males- skinny white piss Lillies– cultivated in the "Human Rights" laboratories of the communist invaders – mentally ostracized by the leftist destructive media and alien mind-controlling childish games. Armed with smart Android cellphones permanently against their stud-infested ears  they march as unknown shadow "warriors" under their" hoodies " into the cyber battlefield of " Counter Strike " to copy-cat and write their " legacy"  in the legends of "Assassins Creed" and "Warcraft" – slouching from play station to play station in their baggy jeans and disgusting  cultures. Lab rats cannot be "men." Stand up and fight they won't- as they are too bloody lazy and too damn scared they might end up dirtying their sloppy pants and slipping in their own damn sh*t the moment a real enemy outside their make-believe cyber world start shooting back at them.
They are too damn lazy to even take their dirty dishes to the kitchen. They cannot even communicate like normal human beings anymore. Without their WhatsApp and Facebook they become mute zombies.  Their little Japanese Gizmos became their Alpha and their Omega. They write THEIR history on the score-cards of the matrix games they play. Their heroes live in the game zones and cyber cafes – and behind computer screens…." heroes " that fight "wars " in sweaty and smelly money-wasting mega domes with an electronic mouse and expensive computer equipment in the one hand- and a glass of liquor in the other.
Their heroes are the ones that waste  up to R 30 000 for their addictions per unit. Their heroes are the ones that sit for hour after hour playing useless mind-destroying little games while their food suppliers are murdered at a genocidal rate around them. Their battles sometimes also cannot be won- but who cares- tomorrow they will switch on heir little matrix world again- and start another battle. Everything only happens in  a make-believe world any case.  Tomorrow they will switch their matrix world on again- and fight again in a surreal world where only they could manipulate their phantom wars on a 21 inch screen again.
Their bogus world became the modern electronic addiction for their lazy useless and non-productive nature. Our schools have no discipline no more- and the bad culture already seeped into our classrooms. Most of South Africa's white youth and youths across he world- became an embarrassment to their own race- cultivated by the monstrous communist lords of the flies to become complacent addicts to mind destructive toys and games . They are no men no more. The metamorphoses from male to female is no more evident as in this generation of macabre humanoids. The new "Democratic" world cultivated a generation of useless slouchers and sofa leeches that has no will nor the ability to lead or defend their race against the communist destroyers.
The liberal communist instigators are busy destroying our societies with this type of malicious cultures and propaganda- and the "new generation" of white coach slouchers are quickly to adapt to this disgusting new "environment." 
This is the "new generation" of Beta males your 'democratic" evil dispensation cultivated….no wonder our society is on he brink of moral collapse.
Bar leeching onto society , parading in female garments,hang around in dance clubs and cyber cafes-  and participate in the occasional street "Antifa" riots – this useless brood of scrawny tramps are busy drawing our social morals into decay.BUT this is precisely what their communist masters planned long ago- to take out all the Alpha males through wars and liberal propaganda to break down any resistance to their evil agendas- and replace them with this disgusting generation of enslaved  good-for-nothings.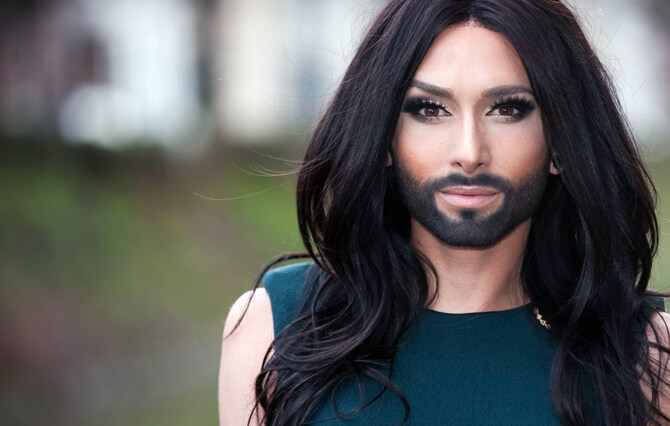 The new generation Beta males...he…she….it?
They call themselves all these funny names such as "LGBTQ" and "Transgender" – and whatever term they can come up with to hide their own incompetence. They wear dresses. They wear make-up- and they fornicate with their own sex. They are becoming harlots of Babylon. They cannot even be mentioned in the same breath as those great men before them- most of them are a total failure and disgrace to the white skin they genetically inherited. Where have all those white men gone?  They all now are part of a once proud history- long past but not forgotten! We now await the Alpha females to take up the guard- push out this despicable weak Beta male impersonators from leading our society into the abyss-  and hold the fort until the new generation strong Alpha males are big enough to take back the reigns of our nation.
WHITE NATION– WE DO NOT HATE WHITE LIBERALS– WE SIMPLY DESPISE THEM!!
C'MON- SHARE OUR LINK