Do you have news to tell us? Send your e.mails with news and inquiries to: w.nation@mail.com
Register to follow our news on the right-hand tab
ADD YOUR COMMENT AT THE BOTTOM OF THE PAGE
Article posted  by: White Nation Editorial   November 25    2017
ARTICLES
AFTER a video surfaced showing BLACK migrants apparently being sold at auction in Libya, people worldwide have been calling for action. Last week, CNN published a report on modern slavery in Libya, featuring a video that reportedly was shot in August and appeared to show a man selling African migrants for farm work. The international world was quick to take white South Africa to the sword with sanctions for so-called " human rights atrocities" against blacks- but here they are very slow in reacting to worse cases of human rights violations bar "condemning" Libya. This comes to show the United Nations are running their show on double agendas. 
SEE VIDEO
"Big strong boys," the man said in the video, according to a CNN narrator. "400 … 700 … 800," he called out the mounting prices. The men were eventually sold for about $400 each, CNN reported. The Libyan government said it has launched an investigation into slave auctions in the country.  Following the CNN report, demonstrators took to the streets in Paris and other cities last week to express their outrage, and Libyans showed their solidarity on Twitter with the hashtag #LibyansAgainstSlavery. 
This is LYBIA. See how Arabs Maltreated Black African Brothers.This inhuman and horrible Moment Of Executing Blacks In Libya Following The Leaked CNN Video Of Modern Day Slavery In Lybia. UN/ ECOWAS /AU/America/France/and UK Should Intervene Before It's Too Late…If you SHARE THIS VIDEO YOU HELPING THEM VERY WELL. BECAUSE THE WORLD WILL SEE IT AND ACT.

Posted by Robert Mugabe Quotes on Thursday, November 23, 2017
Several world leaders spoke out as well. The chairman of the African Union, Guinean President Alpha Condé, called it a "despicable trade … from another era" on Friday. The U.N. Support Mission in Libya said Wednesday that it was "dismayed and sickened," and is "actively pursuing" the matter with Libyan authorities. "I am horrified at news reports and video footage showing African migrants in Libya reportedly being sold as slaves," U.N. Secretary-General António Guterres said to reporters on Monday. "Slavery has no place in our world, and these actions are among the most egregious abuses of human rights and may amount to crimes against humanity."
Guterres called for the international community to unite in fighting the abuse and smuggling of migrants, notably by increasing avenues for legal migration and enhancing international cooperation in cracking down on smugglers and traffickers. However, rights advocates caution that real action may be slow in coming. "People are rightfully outraged," Human Rights Watch researcher Hanan Salah told Reuters of CNN's video on Monday. "But don't hold your breath that anything real is going to happen." There are more than 45 million people worldwide who are victims of modern slavery, including forced labor and human trafficking, according to a September report from the human rights group Walk Free Foundation.
In Libya, migrants have become particularly vulnerable to human trafficking. The country functions as the main gateway for Africans to reach Europe, but it is also one of the world's most unstable, mired in conflict since dictator Moammar Gadhafi was ousted and killed in 2011. Hundreds of thousands of migrants fleeing poverty or conflict travel to Libya each year, hoping to set off from the country's coast to Europe. Once in Libya, they find themselves at the mercy of smugglers operating the dangerous boat passages across the Mediterranean. (And we have only the United States, Israel  and Britain to thank for this chaos now in Libya)
Operating without many constraints, smuggling networks have adopted ruthless methods ― often killing, torturing, extorting and detaining migrants at will. The Libyan government does not have the means nor the commitment to crack down. European countries' efforts to keep migrants from their own borders have forced the travelers to take ever greater risks to reach the continent.  "To end the slave trade we need to stop human smuggling," William Lacy Swing, director general of the International Organization for Migration, said Thursday. "You do that by destroying their business model. And you do that by … decriminalizing migration and encouraging migration that is documented, safe and secure for all." (Link) 
QUESTION TIME: ET TU UNITED NATIONS?
Questions about the sincerity of the United Nations and their so-called "Human Rights" organizations like the Red Cross now are flickering in all shades of red. The United Nations and their bogus double agendas are becoming a real threat to the people they are supposed to "protect." Looking at their track record so far in war torn countries this past decade or two- as well as genocides and human trafficking across the globe- the United Nations appear to be only a conglomerate of useless power hungry greedy money vacuum cleaners rather than the bogus "human rights protectors" they promote themselves ( and get lucratively paid for) -to be.
QUESTIONS THE UNITED NATIONS HAVE TO ANSWER TO SUBSTANTIATE THEIR FALSE CLAIM TO BE "HUMAN RIGHTS" PROTECTORS ARE:
How come did they allow America, Israel and Britain to invade and destroy a once stable Libya under the reign of Muhammar Ghadaffi to become the  cesspool of human traffickers we now see today?
Why did the United Nations side with the mass murderers George Bush Jr, Tony Blair and Benjamin Netanyahu to destroy Afghanistan, kill more than 1900 Americans in the 9/11 mass murder, invade Iraq on a bogus allegation of "weapons of mass destruction- and murder Saddam Hussain?
Why did the United Nations ignored and voted against a motion to be tabled against the horrendous genocide of white farmers in South Africa- all while they were very quick to impose sanctions against the white government of South Africa for "discrimination" against blacks. This all while there is TRIPLE the amount of discriminatory laws now on the books against whites? 
How could the United Nations"- allow dictators and despots with histories of horrible human rights violations  such as Robert Mugabe to be nominated AND appointed as "goodwill ambassador" – and common criminals with track records of terrorism, rape, charges of corruption and murder like Jacob Zuma to co-chair a new high level commission that focuses on health employment and economic growth?
How could the United Nations allow millions of illegal aliens to flood Europe instigated by the European Union Jews – and destroy healthy independent  countries like Germany, France, Britain and Norway-all while Israel are deporting thousands of African immigrants out of Israel-  because Israel is a " Zionist" state?
Where was the United Nations when NATO tried to destabilize Bosnia…the Ukraine- and create wars in those countries? This is crucial matters that is supposed to be addressed and human rights atrocities that never should happen under the "guard" of the supposed-to-be "guardians of humanity"– yet this and much more human rights violations are happening across the globe while the "United Nations" are blissfully looking " the other way", members earning HUMONGOUS salaries- and they sit there in their "posh" conference rooms in New York- twiddling with their thumbs all day!Meanwhile the genocide against white farmers in South Africa are reaching genocidal proportions, once peaceful countries like Syria and Iraq now are war-torn battlefields with much bloodshed- and countries that had stable governments like Libya now are havens for racketeering human traffickers. So where is this so-called "United Nations" when they are supposed to guard against specifically these mass murders like America, Britain and Israel – that through their secret services like M5, M 16, MOSSAD and the CIA– are destroying once stable and peaceful countries? 
The bottom line is the United Nations are nothing but a bogus global corporate capitalist organization– their offices filled to the brim with useless and jobless  hippocrates with no conscience or moral values- who only are interested in their own selfish agendas of self enrichment– and only dance to the tune of those corporate Jew warmongers the likes of  Bush, Cheney, Rothschilds, Warbuton, Buffet, Koc, Lauder, Fisher , Soros, Saud, Windsor, Rockefeller, Bilderbergers and capitalist Free Mason secret societies that have the deepest pockets – and have the financial ability control our banks and societies. They all are family to One World Order- answerable only to the " global elite." 
If you were really a member of the global élite, you'd know this already: the world is ruled by a powerful, secretive few. Many of the rest of us peons have heard that in 2004 both candidates for the White House were members of Yale University's secretive Skull and Bones society, many of whose members have risen to powerful positions. But Skull and Bones is small potatoes compared with the mysterious Jew cabals like the Illuminati, Free Masons and Councils of Foreign Relations , The German Thule Society, The Order of Nine Angels,  Ashoka's Nine Unknown Men and many more that operates under the cloak of secrecy to control our governments- iow the "Deep State."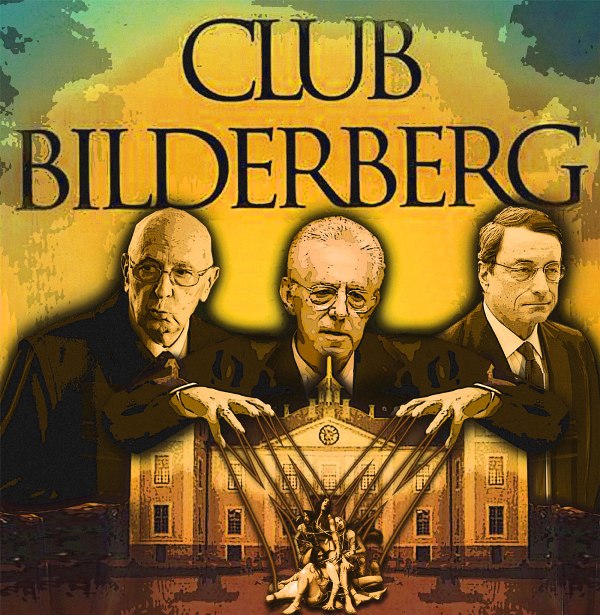 These are Jewish villainous organizations who's members  occupy virtually every seat of power, from the corridors of government to the boardrooms of Wall Street. These are the corporate criminals that create terrorist organizations such as ISIS, the ANC, PLO , BLM, ANTIFA and many more to destabilize healthy governments.YET these dangerous global hippocrates that create genocides across the globe blamed whites in South Africa for so-called discrimination" and "racism" against blacks?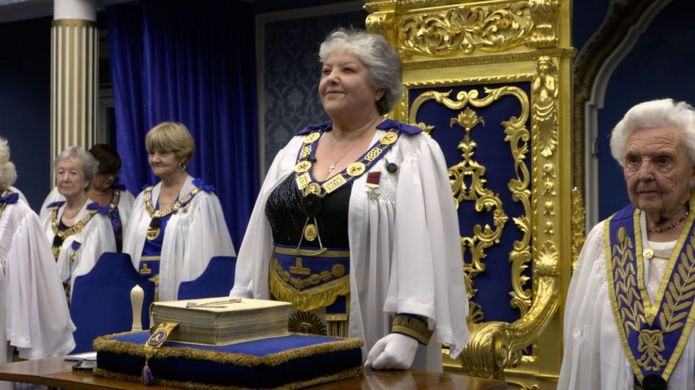 These are the corporate villains that create riots and civil wars from behind their dark office desks and computers. Some think that despite donating heaps of cash to charity, they're secretly plotting your undoing at Masonic temples across the world. Or maybe, some theorize, the guys pulling the strings aren't concealed in shadow at all. They might be the intelligentsia on the Council on Foreign Relations, a cadre of policy wonks who allegedly count their aims as publishing an erudite bimonthly journal and establishing a unified world government.
In other words- we as the free people of the world are controlled , impoverished and exterminated by the scrupulous Jew corporate tycoons by means of hundreds of "organizations " ,- and global controlling systems such as the African Union, European Union- and United Nations. 
SOURCE: White Nation
WHITE NATION– WE DO NOT HATE WHITE LIBERALS– WE SIMPLY DESPISE THEM!!
C'MON- SHARE OUR LINK