Do you have news to tell us? Send your e.mails with news and inquiries to: w.nation@mail.com
Register to follow our news on the right-hand tab
ADD YOUR COMMENT AT THE BOTTOM OF THE PAGE
Article posted  by: White Nation correspondent Pretoria    November 27    2017
AMERICA
CHARLES MANSON- , the fiery-eyed cult master whose lemming-like followers staged a bloody two-night murder rampage in Los Angeles in 1969 that gripped the city with fear and shocked the nation, died on Nov. 19 at a hospital in Kern County, Calif. He was 83.
A spokeswoman for the California Department of Corrections and Rehabilitation confirmed the death by email, saying he died of natural causes. Mr. Manson, who was serving a life sentence at California State Prison in Corcoran, Calif., had had health problems in recent years and was hospitalized in January for gastrointestinal bleeding, according to news reports.
Arch manipulator: Manson on the day he was sentenced to reformatory school, Boys Town
The sheer incomprehensibility of the acts — mutilation and ritual stabbings of seven victims, among them rising Hollywood starlet Sharon Tate, then eight months pregnant by her movie director husband, Roman Polanski — left the public aghast and police investigators stumped for months. For many, Mr. Manson and his ragtag entourage of runaways, two-bit criminals and blindly loyal worshipers also symbolized the dark, even contradictory, excesses of the drug-driven, free-love '60s, especially in California.
Upcoming actress Sharon Tate– pregnant with movie producer Roman Polanski's child– was brutally murdered by Mason's gang.
The Tate massacre- a grizzly scene of satanic proportions  met investigators.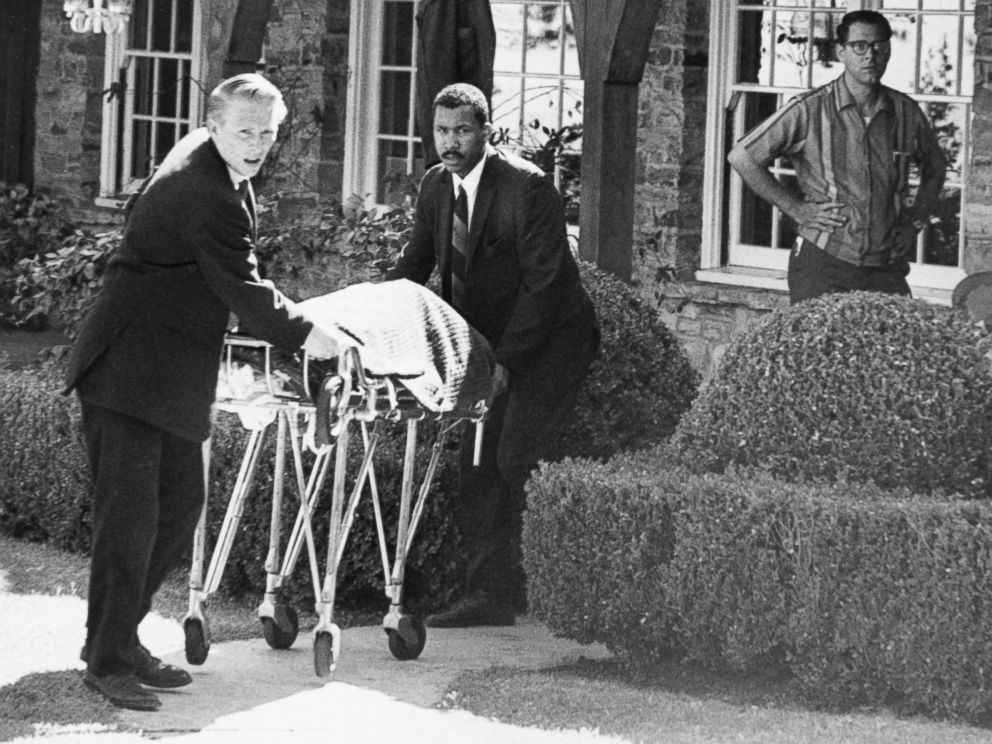 Coroners office personnel wheel the body of film actress Sharon Tate from her home
The brutality with which Manson's gang went to work can be seen in this photo of  Wojciech Frykowski's autopsy
The Labianca-fridge with it's ominous message
The Manson hippy family
Mason's co-accused- Patricia Krenwinkel..then and now..
Leslie Van Houten
Charles "Tex" Watson
Susan Atkins
There, Mr. Manson and his so-called "family" members wandered the countryside, scavenging, stealing and preparing for an apocalyptic race war prophesied by their leader and dubbed "Helter Skelter" after the Beatles song. A prelude to the conflagration was the slaughter of the seven victims in two affluent Los Angeles neighborhoods. Orchestrated by Mr. Manson on two successive nights in August 1969, the seemingly random killings were calculated to hasten the race war by making them appear committed by black militants. That in turn, he told his followers, would stir white sentiment against blacks, triggering widespread violence by blacks.
Charles Manson appears during his trial with an 'X' carved into his forehead
Manson's co-accused women on their way to the dock.
The scheme bore surface plausibility with the rash of urban explosions throughout the 1960s, culminating in the assassination of the Rev. Martin Luther King Jr. in 1968 and nationwide rioting. Investigators, however, said the attacks also appeared motivated, at least in part, by Mr. Manson's uncontrolled rage in the weeks leading up to the murders, when Hollywood agents rejected his self-proclaimed musical talents.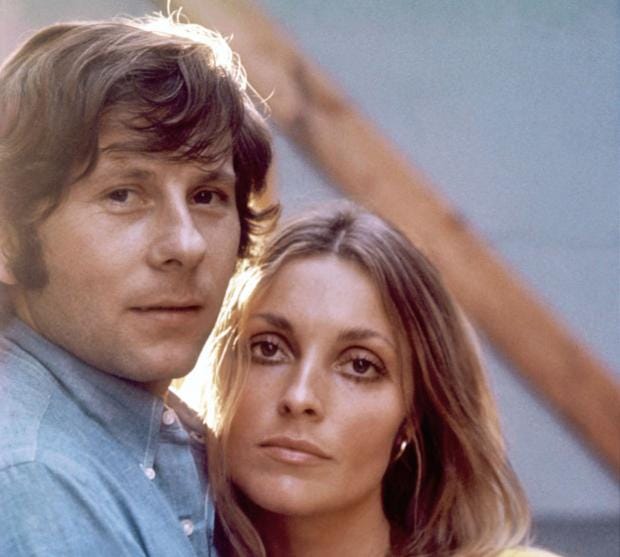 Polanski and Tate in happier times
Manson's new young wife – Afton Elaine "Star" Burton – a follower he married while in jail. Another creepy misguided child on her way to the electric chair? 
The slayings — known collectively as the Tate-LaBianca murders — led to the arrest and conviction of Mr. Manson and four of his followers in 1971. All were sentenced to death in the California gas chamber, but the sentences were reduced to life in 1972 when the state Supreme Court abolished the death penalty. Over the years, the Helter Skelter massacres, as they were often described, attained macabre folklore dimensions, generating books, songs, movies and even an opera.
Mr. Manson transfixed the nation with his roving, luminous eyes and courtroom theatrics during the months-long trial in which he and three female followers — Susan Atkins, Patricia Krenwinkel and Leslie Van Houten — were convicted. A fourth family member, Charles "Tex" Watson, was convicted in a separate trial.
WHITE NATION– WE DO NOT HATE WHITE LIBERALS– WE SIMPLY DESPISE THEM!!
C'MON- SHARE OUR LINK