Do you have news to tell us? Send your e.mails with news and inquiries to: w.nation@mail.com
Register to follow our news on the right-hand tab
ADD YOUR COMMENT AT THE BOTTOM OF THE PAGE
Article posted  by: White Nation correspondent Tennessee USA  December 15   2017
HAITI
LIBERALS & anti-whites often talk of how "peaceful" & "progressive"  the world would be if white people no longer existed. This is Haiti, a country that massacred it's white population in 1804, this is the 'utopia' that is created by the liberals in the absence of white Europeans. This is what liberals are trying to do to white Europe as well. South Africa also is another example and a stern warning too whites across the world what happens if liberals take control of your countries. 
Our country of Haiti is being used as an example of what the world will likely look like by 2015 and it is not a good picture. Considered to be one of the world's most endangered places in the world in term of environment, Haiti is giving the entire world a glance of the future with climate change and global warming. As a result of climate change and deforestation, farmland in Haiti countryside has been reduced in their capacity; consequently, this has led to massive emigration into urban areas, a wave of internal migration from rural to urban areas. Ultimately, his has caused the development of slums areas.
In Port-au-Prince, more than 50 percent of the residents were born somewhere else. It continues to be the destination to thousands of people every year caused by environmental migration. The scientists suggest that what Haiti is going through currently will be the case in many more developing countries. It is estimated by by 2050, one in 45 people in the world will be an environmental migrant The environment of Haiti is faced with huge problem. The total forest cover was approximately 2% in a country where 75% of energy demands were satisfied by wood fuel, and a lack of trees had in turn caused significant soil erosion. Électricité d'Haïti(ED'H), Haiti State owned electricity company provides the lowest coverage of electricity in the Western Hemisphere. It only provides electricity to approximately 12.5% of the population
Reasons:
This is due essentially to a combination issues. The government charges high electricity tariffs on Haitian customers who many of which believe in non-payment for electricity services. In addition, there is a low base of metered customers on top of widespread electricity theft and an inefficient and decrepit electricity network. Many sectors of the population become unproductive due to lack of electricity. Government employees need electricity to deliver necessary services. It is the same for the entertainment industry, Police, hospitals just to name a few.
Central Plateau is one of the poorest regions in Haiti. Baille Tourible is a small town, surrounded by mountains, in the third communal section of Thomonde. The village is populated by 12,000 black inhabitants. Here water is a part of the luxury goods. This village is one of the very few places that have been spared from mass deforestation. Deforestation causes erosion and it has severely affected the agricultural production in the central plateau. KANPE is a foundation that works for the most vulnerable families in Haiti who are in extreme poverty; it helps them to achieve their individual financial autonomy. They work in the central plateau taking one village at a time.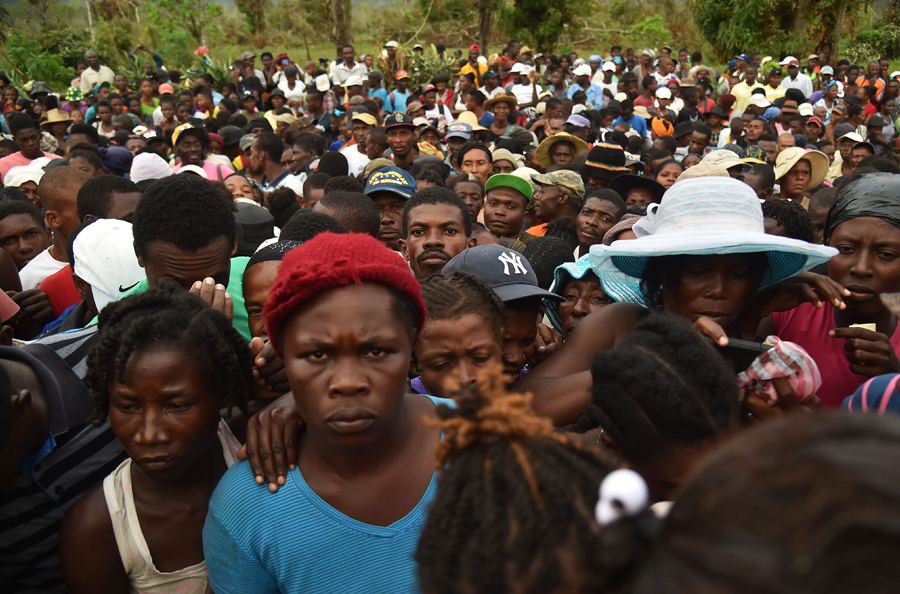 In 2011, KANPE started their activities in the Thomonde region. Thomonde has three villages, Savanette Cabrale, Tierra Muscadi and Baille Tourible with a total population of 40,000. KANPE choose to begin its program in Baille Tourible because (i) it was the most neglected area in the whole region, roads were unserviceable (ii) at the beginning of 2011, Baille Tourible was the most affected village by a cholera epidemic. People were dying without any medical care. (iii) Its strategic location facilitated cooperation between KANPE and its two main partners, Zanmi Lasante and Fonkoze.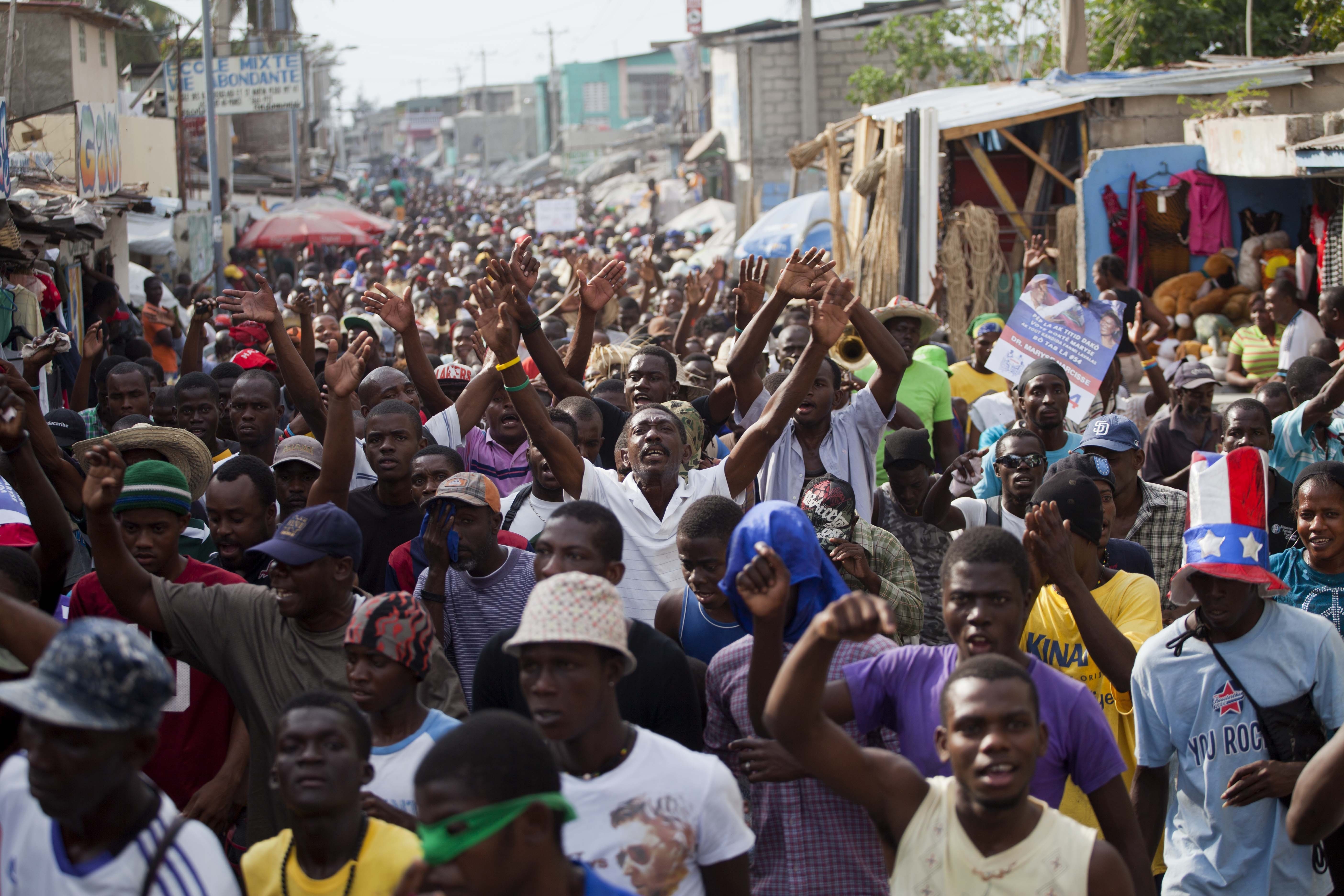 Thomassique is a city located in the Central Plateau; it is the home of about 100,000 people. "St. Joseph Clinic", is the first medical clinic here, built by the 'Medical Missionaries' in 2006. It is presently one of the best health facilities in this region of Haiti. This clinic is a sign of hope and respect for the local people. Here most people live on subsistence farming. The inhabitants of Thomassique have an average per capita income of $700 (it is $40,000 in U.S), their average life span is 61 years (in U.S, it is 78 years), 40% homes in the city and 15% in the outlying villages have water in front of their homes and the rest depends on public fountains, known as "tiyos", which are unsafe to drink. There is no proper public transportation system in the city. Most families could not afford to send their children to school. In spite of hardship and challenges, people live a simple but cheerful and hopeful life in Thomassique.
Liberals turned the UK into a slum- and this is the result…
The sad state of London in 9 seconds , no further comment needed….

Posted by Generation Europa IV on Thursday, August 31, 2017
SEE RIGHT MARCH AGAINST INVADERS IN BRITAIN:
https://www.facebook.com/1193209580733660/videos/1249371721784112/
SOURCES:
https://twitter.com/MarkACollett/status/940991410332946432/photo/1
http://www.haitiobserver.com/blog/energy-environment
http://www.haitiobserver.com/blog/tag/city/baille-tourible-in-thomonde-region-of-central-plateau.html
WHITE NATION– WE DO NOT HATE WHITE LIBERALS– WE SIMPLY DESPISE THEM!!
C'MON- SHARE OUR LINK