Do you have news to tell us? Send your e.mails with news and inquiries to: w.nation@mail.com
Register to follow our news on the right-hand tab
ADD YOUR COMMENT AT THE BOTTOM OF THE PAGE
Article posted  by: White Nation political correspondent Cape Town Potchefstroom  February 26 2017
SOUTH AFRICA– THE GLOBALIST's  COMMUNIST WASTELAND DOWN SOUTH
CYRIL RAMAPHOSA has reshuffled his cabinet. As expected no new blood were introduced. Most of Zuma's  old criminals were "recalled" from the mothballs for "active duty " again. The only noticeable change was his appointment of his deputy minister. As for the rest Cyril the Squirrel again reverted to Pandora's Box to scrape the bottom of the proverbial barrel to shag out decrepit old fools again. 
Here is the new incompetent cabinet that will proceed to plunder the state coffers until the 2019 election- courtesy of the Squirrel factory:
THE CAPPA– Cyril Rhamaphosa- anti white sentiment all neatly wrapped in a 120 kg paid Zionist skin.
The only new face on top- David Mabuza– Appointed as Deputy President. Another criminal booted into stardom by the ANC. During his two decades in office, he has been at the centre of a string of controversies – ranging from blatant corruption to violent thuggery
Old commi " Big Noise" Gwede– Appointed as Minister of Mineral Resources
Blabbering Nkosazana– Appointed as Minister in the Presidency for Planning, Monitoring and Evaluation.( We have not as yet figured out  what this poor soul is suppose to do in this strangely created portfolio- as her previous "plans " already cost the taxpayer millions, doesn't understand the term "monitor"- and who's "evaluation" always ends up in a disaster..)
Pravin  "Hired, Fired, Hired, Fired " Gordhan– now appointed as Minister of Public Enterprises. What an amazing jump from a Dentist to minster of Finance-  to Public Enterprises! One wonders if the ANC are busy with a multi-skilled program with this poor chap?
BHEKI " Bang-Bang" CELE– in another classical  ANC-ex-con traditional style  –  fired as Police Commissioner for corruption– re-instated again and  promoted to  Minister of Police. The ANC simply love playing musical chairs with their corrupt "Brothers" and "Sisters"– never prosecuting them – always protecting the "family."  Only petty criminals go to jail in South Africa . The big criminals go to parliament.
NHLANHLA NENE– With his B.Com Honours degree in Economics maybe one of the only sound choices- appointed as Minister of Finance.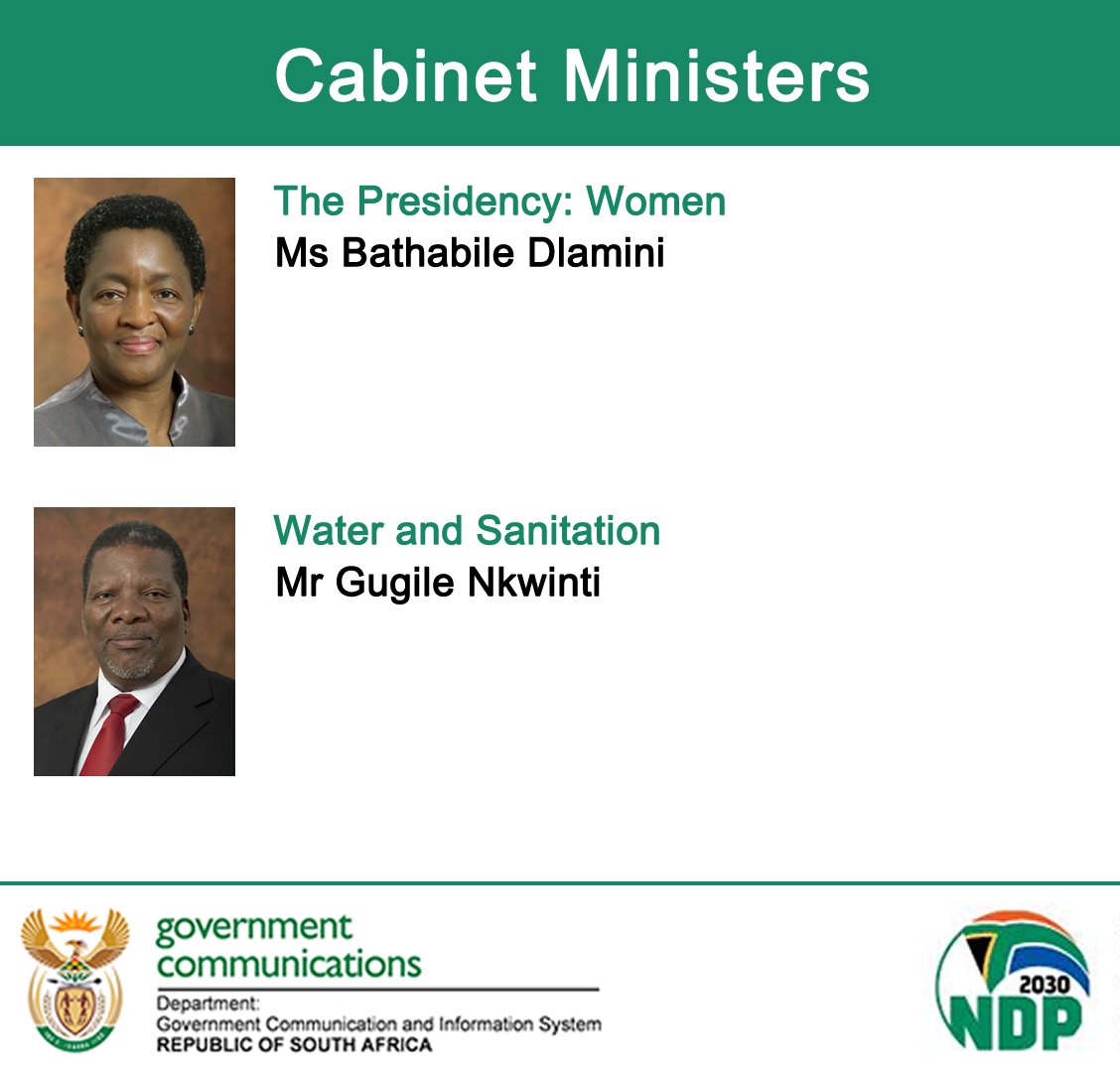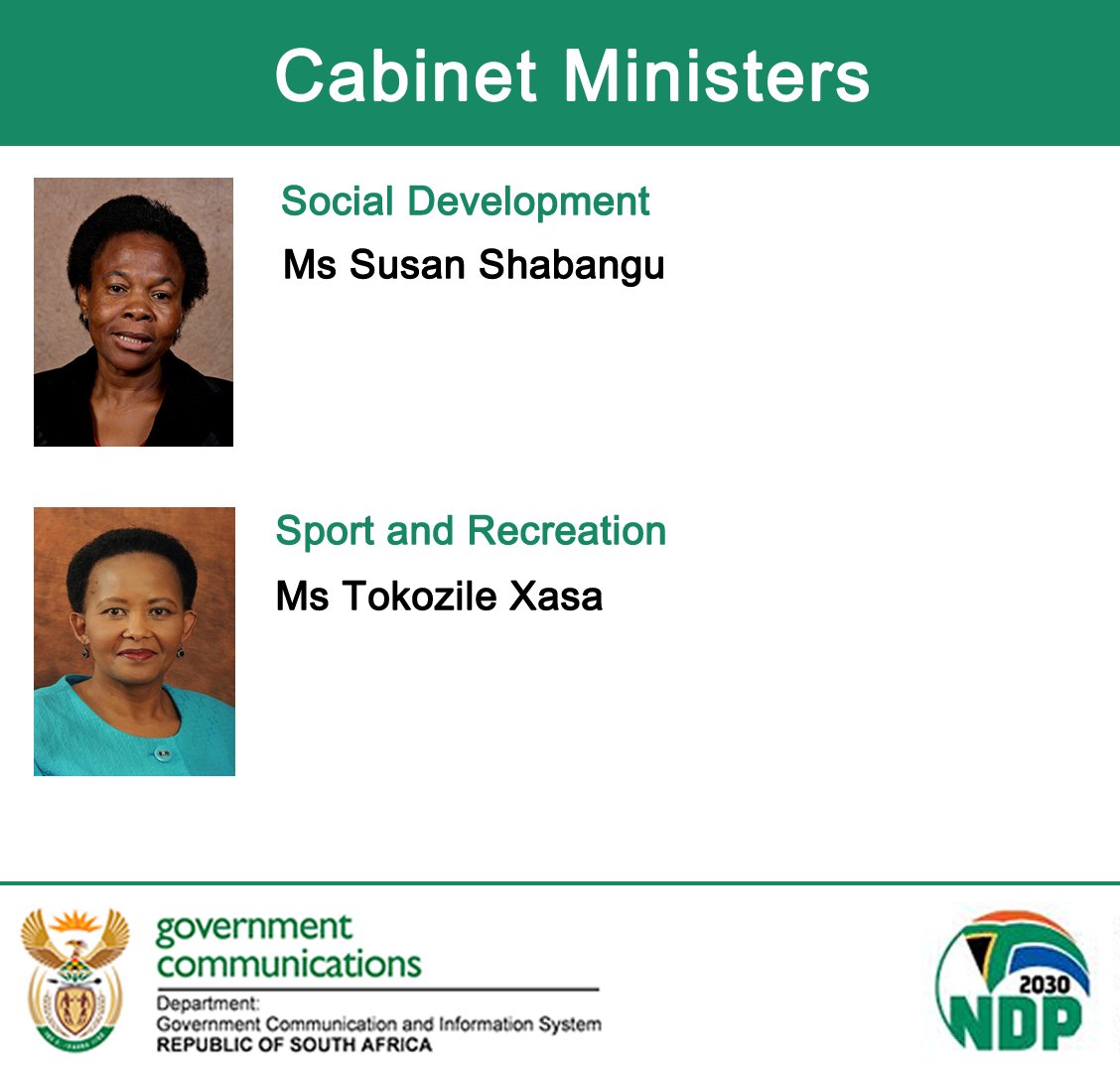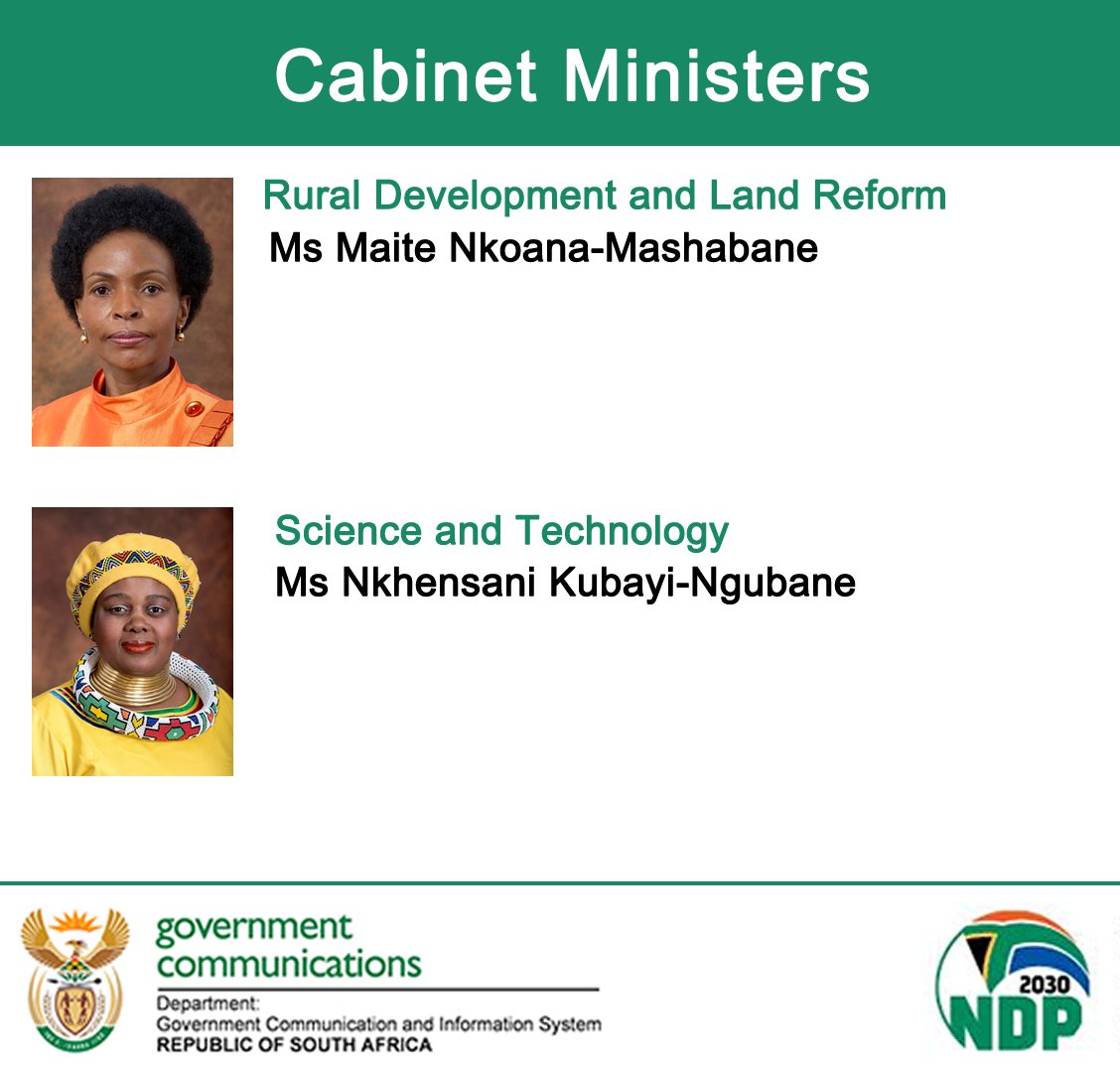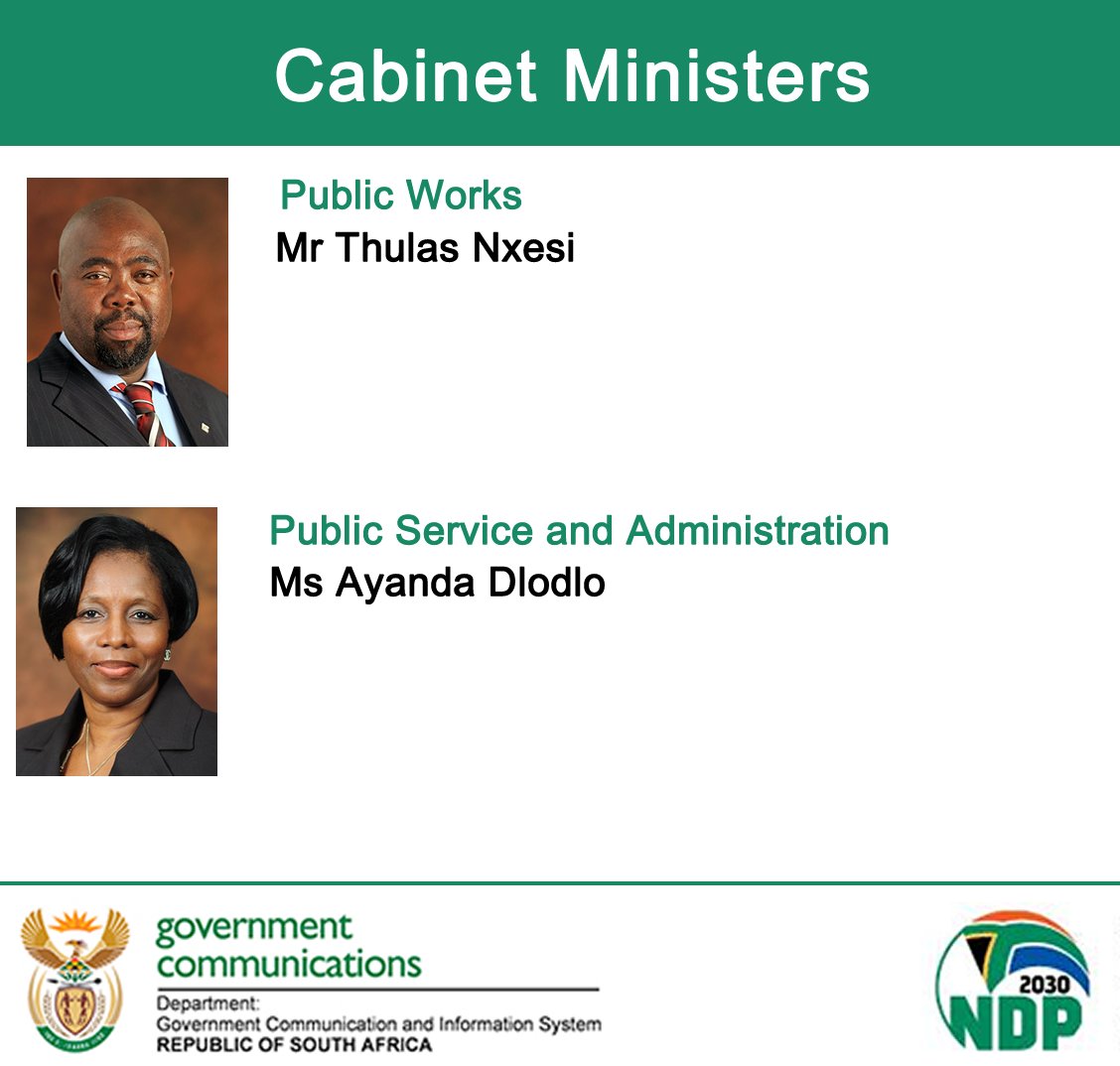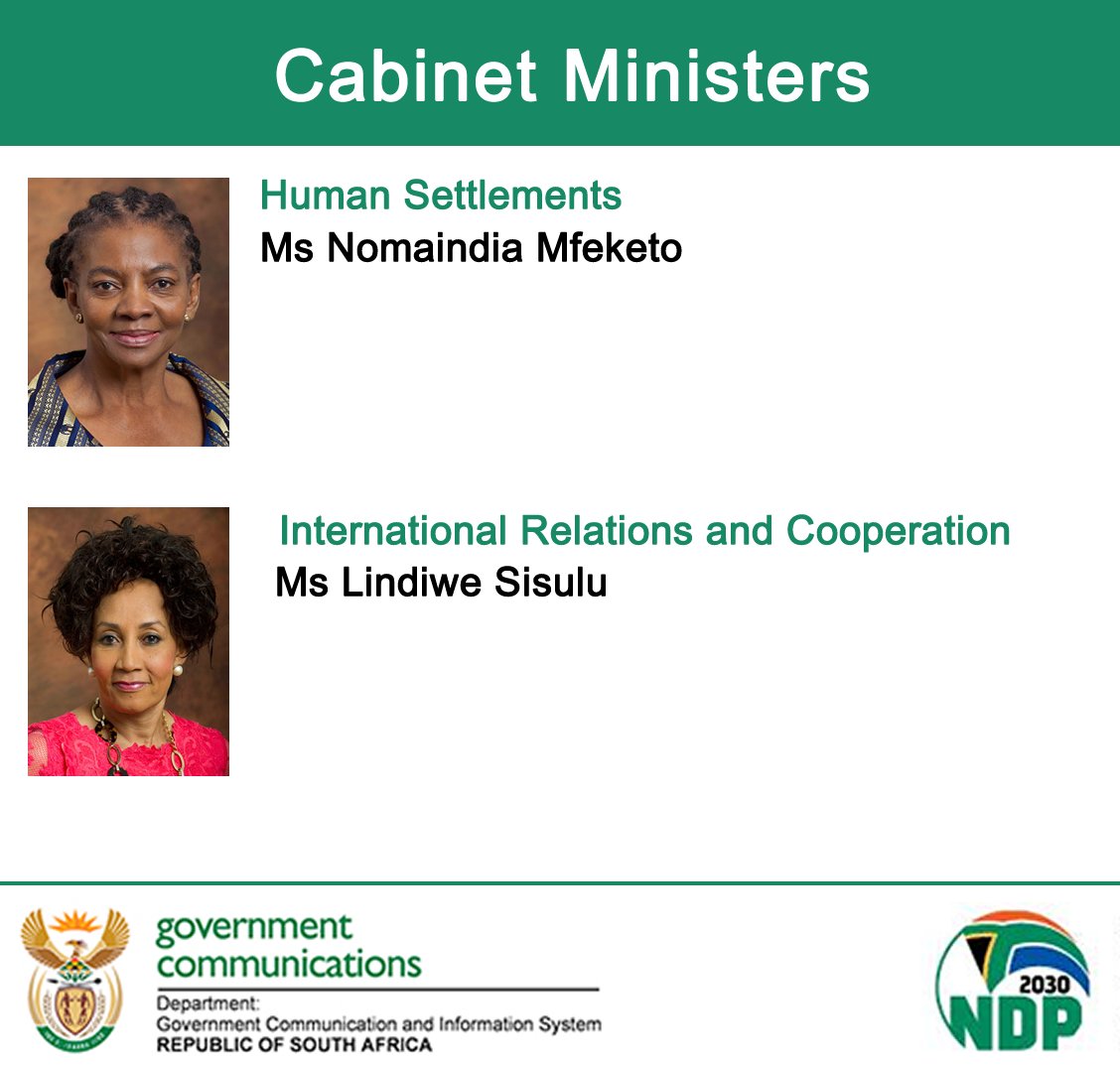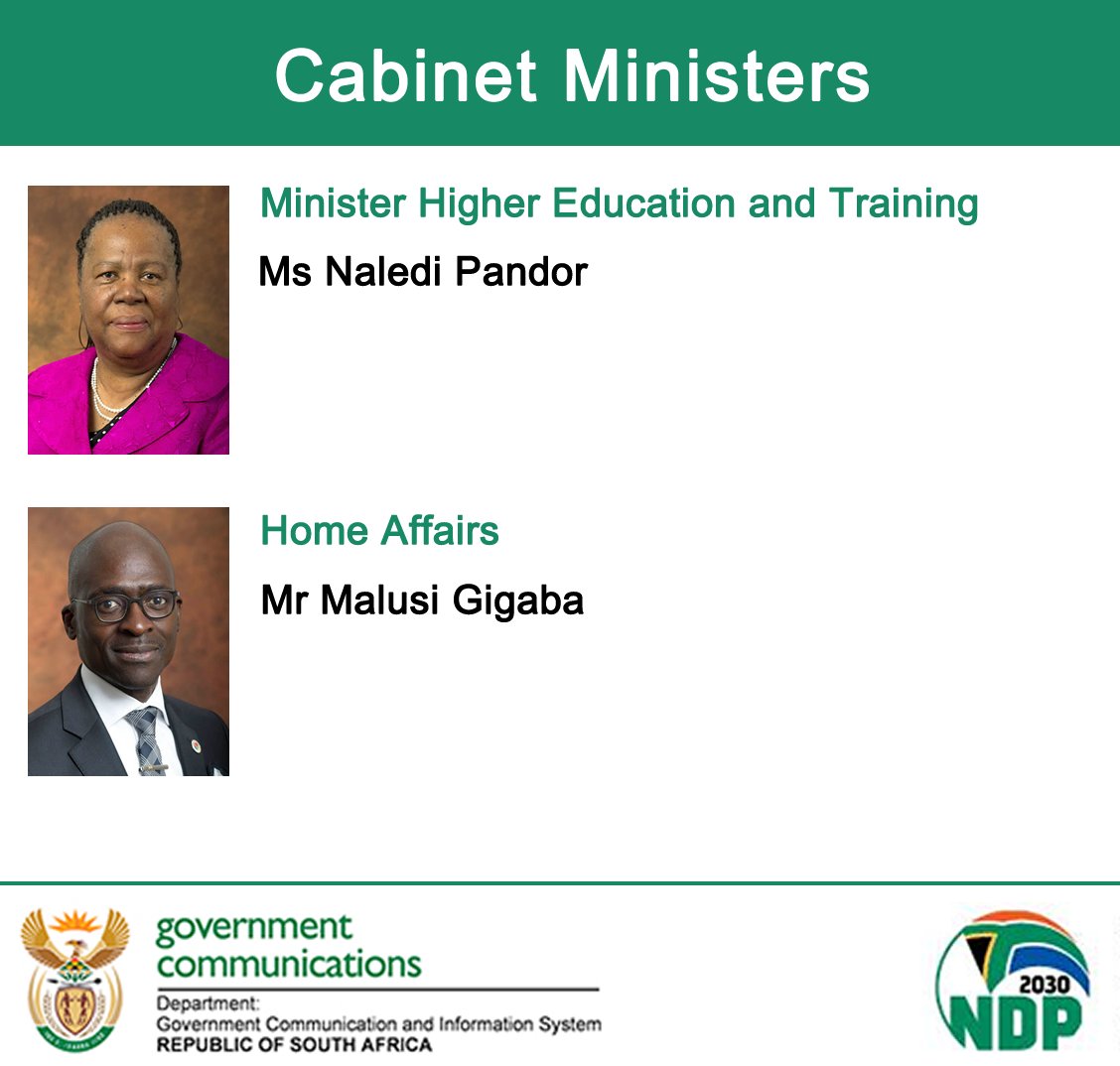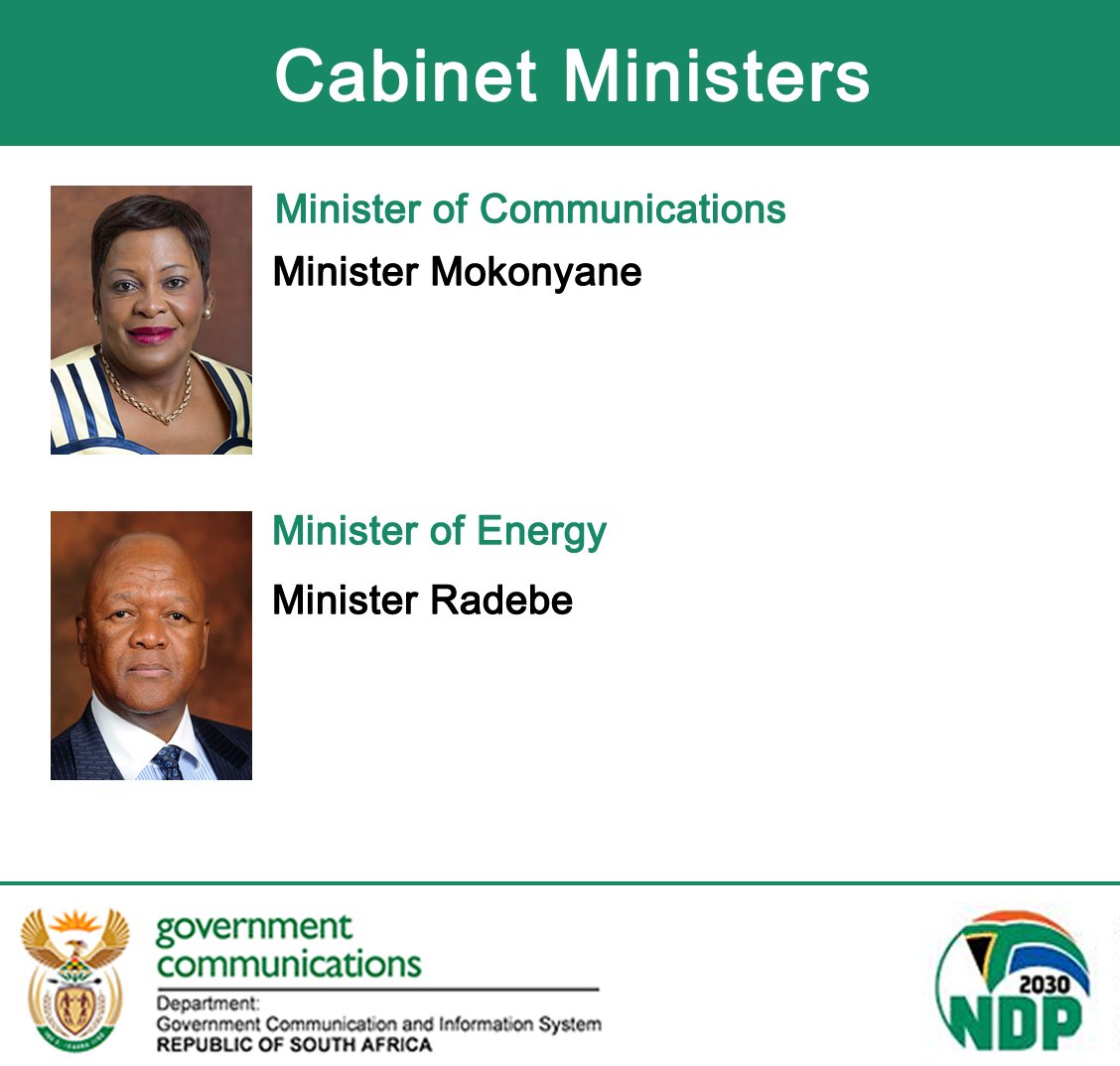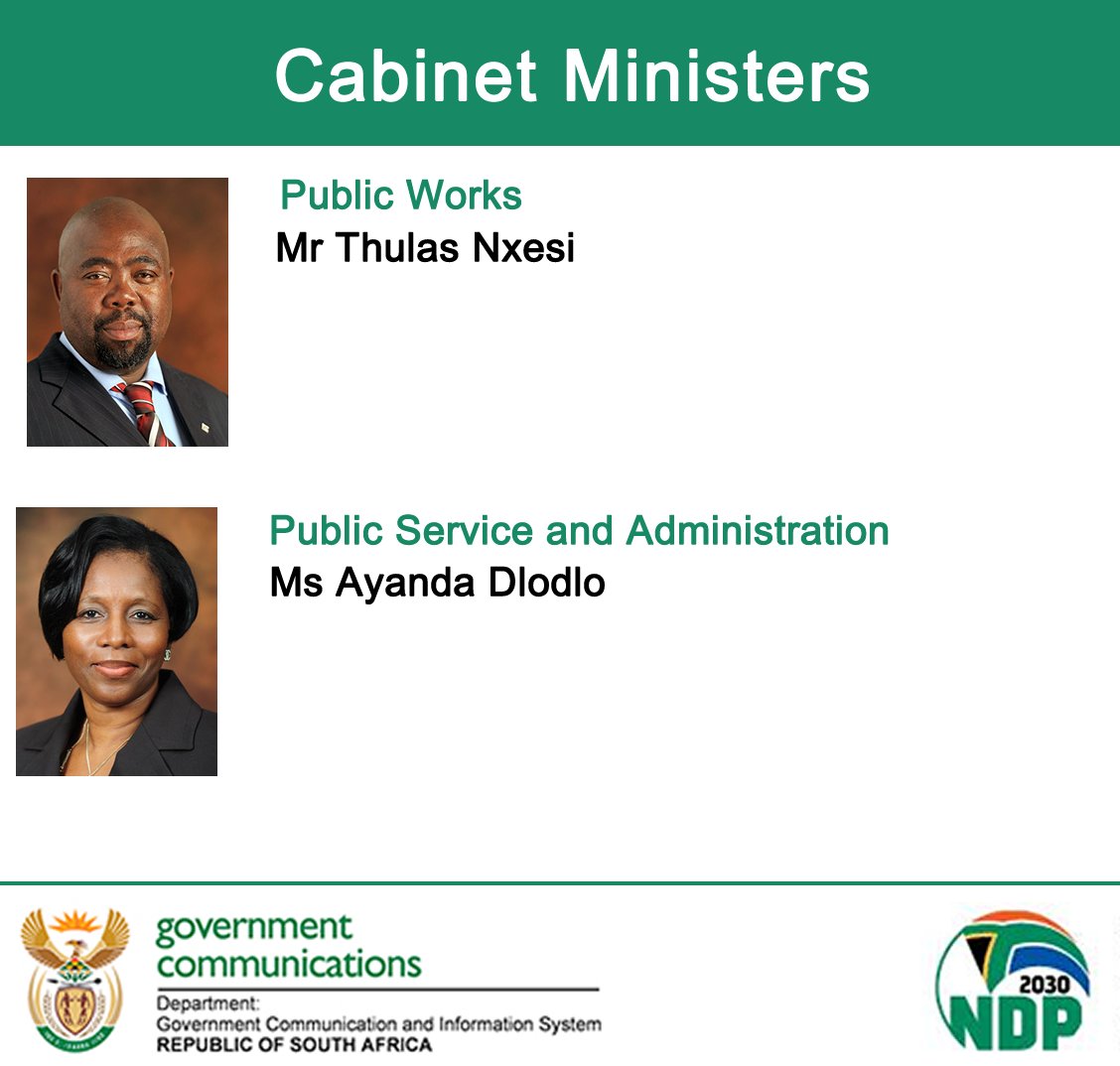 Here is the end result of Ramaphosa's little game of cabinet musical chairs:
IN:
Deputy President
David "DD" Mabuza
Finance
Nhlanhla Nene
Mineral Resources:
Gwede Mantashe
Public Enterprises:
Pravin Gordhan
Presidency (Planning, Monitoring and Evaluation):
Nkosazana Dlamini-Zuma
Tourism:
Derek Hanekom
Transport:
Blade Nzimande
Cooperative Governance and Traditional Affairs:
Zweli Mkhize
OUT:
Mosebenzi Zwane (mineral resources)
Lynne Brown (public enterprises)
Joe Maswanganyi (transport)
Des van Rooyen (cooperative governance and traditional affairs)
Faith Muthambi (public service and administration)
David Mahlobo (energy)
Hlengiwe Mkhize (higher education)
Fikile Mbalula (police)
Nkosinathi Nhleko (public works)
Bongani Bongo (state security)

MOVED: 
Home Affairs:
Malusi Gigaba
Communications:
Nomvula Mokonyane
Energy:
Jeff Radebe
Higher Education:
Naledi Pandor
Human Settlements:
Nomaindia Mfeketo (promoted from deputy minister)
International Relations:
Lindiwe Sisulu
Police:
Bheki Cele (promoted from deputy minister of DAFF)
Public Service and Administration:
Ayanda Dlodlo
Public Works:
Thulas Nxesi
Rural Development:
Maite Nkoana-Mashabane
Science and Technology:
Nkhensani Kubayi-Ngubane
Social Development:
Susan Shabangu
Sport:
Thokozile Xasa
State Security:
Dipuo Bertha Letsatsi-Duba (promoted from deputy minister)
Presidency (Women):
Bathabile Dlamini
Water and Sanitation:
Gugile Nkwinti
Trade and Industry:
Rob Davis
WHAT is quite obvious to the observer here is that Ramaphosa clearly acted on behalf oh his NEC Polatriat controllers in that Lethuli House viper's nest. Out of 53 MILLION people in South Africa-  there he goes and pick the same old derelict communist crackpots and thieves again! They kept the top appointments  in the "Brotherhood." Firstly he did not appoint any new fresh blood that could move away from the same old corrupt bunch of bandits previously appointed by Zuma. Secondly does the stench of Ramaphosa's anti-white racism reeks as we see no white face in the top six….or below for that matter. Thirdly- appointing  a very questionable Mabuza as Deputy President – again shows that the Robin Island Old Boys Club still are running the show.
During his two decades in office, he has been at the centre of a string of controversies – ranging from blatant corruption to violent thuggery. It is scandalous  because  Mabuza has been accused of creating his own personal fiefdom in Mpumalanga, where he ruled with terror and intimidation. He has been accused of having his own personal 'military' which have allegedly been responsible for numerous political killings in Mpumalanga. BUT then again we are talking about the ANC here- nothing these communist villains do – or fail to do- hardly surprise us anymore.
In inclusion of that"  Cobra Touch" she-mule Nkosazana Zuma in a very hastily created portfolio ( Minister in the Presidency for Planning, Monitoring and Evaluation) – also shows us the influence and power her ex hot shot still wields in the Polatriat.  What we notice is how this old garlic sock slowly is making progress in her ascension towards the throne though. Then raking in decrepit old relics  the likes of Derek Hanekom and communist fools like Blade Nzimande again shows us that the same old chain gang of yesteryear will ride that gravy train again. It shows Ramaphosa has no power at all- but have been controlled by the gangsters in the Letuli House Polatriat. 
Leaving out the court jester  Fikile Mbalula as Police minister at least save Twitter from being flooded with this clown's foolish appetite for his cellphone- but re-instating the corrupt Bheki Cele again one cannot actually distinguish which of the two evils is worse.  Moving Malusi Gigaba to Home Affairs surely will leave us with paying extra tax for any new application for ID Books, Visas, residential applications and so on we expect. Leaving that Afrikaner hater Rob Davis in the same portfolio again points to the fact that we have not seen the end of this British terrorist's onslaught against whites in South Africa. The inclusion of that land-grabber Gugile Nkwinti also does not promise a bright future for our white farmers. Together with Davis they form a destructive combination. Seeing that he now is chief destroyer of water and sanitation- we can expect that he will do his utmost to grab the farmers' water resources we think. As for Naledi Pandor we have not much to say. Her sometimes idiotic oratories and downright imbecilic decisions already caused our  education standards to drop faster than South Africa's financial status. Lastly ol' Blade Nzimande might feel at home in his transport environment. Now the man can -bar into the gravy train- dig deep into the Taxi business as well.
To conclude:  The ANC circus remains filled with compromised ministers, Gupta loyalists, and corruption accused. What is quite noticeable is that there is NO white Afrikaner, Colored – or Indian representation in the Squirrel's little political tin-pot circus. The new cabinet rather resembles that of a compilation by a Black Lives Matter Organization than a presidential cabinet. It smacks of black racism.  SO– we again will watch  that gravy train chugging down the the nearly destroyed South African rail- it's dilapidated carriages still filled to the brim with  hard-line communists and ex-terrorists. Why are we not surprised?
 SOURCED:
WHITE NATION– WE DO NOT HATE WHITE LIBERALS– WE SIMPLY DESPISE THEM!!
C'MON- SHARE OUR LINK