Do you have news to tell us? Send your e.mails with news and inquiries to: w.nation@mail.com
Register to follow our news on the right-hand tab
ADD YOUR COMMENT AT THE BOTTOM OF THE PAGE
Article posted  by: White Nation political correspondent Johannesburg  March 03  2017
SOUTH AFRICA– THE GLOBALIST's  COMMUNIST WASTELAND DOWN SOUTH
"Did you see the frightened ones?
Did you hear the falling bombs?
Did you ever wonder why we had to run for shelter when the
promise of a brave "new world " unfurled beneath a clear blue
Sky?"- Pink Floyd
THE Agenda 21 axe of the Illuminati destroyers once again will be tested against South Africa. Like the CODESA hand over experiment of the country's mineral riches to the British Jews in 1994- this time again the naive and illiterate population of South Africa will be the test bed  for another devious conspiracy- only this time they will not loose only a part of their possessions- but factually ALL of it. AND Illuminati 3rd degree Free Mason front man Rob Davies is the architect  behind the most recent drive to disown all South Africans from their private possessions.
Rob Davies – a hard-line planted Illuminati communist- serves his second term as Minister of Trade and Industry, which was appointed in this portfolio in May 2014. During his first quarter of 2009-2014, he pursued the development and implementation of the three-year industrial policy action plans, as well as South Africa's participation in important trade relations, including the Tripartite SADC-COMESA-EAC Free Trade Area, BRICS, Economic Partnership Agreement with the EU, the US Africa Growth and Opportunity Act and the Bali Package for the World Trade Organization.
Rob Davies– Communist Architect of the BBEEE drive to impoverish whites- and now again to disown all South Africans.
Between 2005 and 2008 he was deputy minister in the same department. An ANC MP since 1994, Rob Davies served as chairman of the Portfolio of Finance and Trade and Industry Committees, as well as the Subcommittee of the Constitutional Assembly responsible for drafting Bill 13. Prior to joining Parliament, Rob Davies was professor and co-director of the Center for South African Studies at the University of the Western Cape and formerly Professor Auxiliar at the Centro de Estudos Africanos at Eduardo Mondlane University in Maputo, Mozambique. A very intelligent individual indeed- but for all the wrong reasons.
Traitor Rob Davies, an anti-apartheid activist for many years, joined the ANC and the SACP while he was in exile in Mozambique. He is currently a member of the Central Committee of the SACP and of the National Executive Committee of the ANC. Academic, he obtained an Honors degree in Economics from Rhodes University, a Masters Degree in International Relations at the University of Southampton in the United Kingdom and a doctorate in Political Studies at the University of Sussex.
This is why the Illuminati uses Davies extensively to change and alter the political environment of South Africa towards their own selfish world control agenda- because of his intelligence. BUT as always the communist Illuminati reptilians do not show their faces up front- but lurk in the shadows behind their 3rd world puppets to do their dirty work. In this case the British Illuminati masters  – such as Robin Renwick- exploit puppet Julius Malema – an empty headed noisy racist buffoon to take the helm in destroying South Africa's private property rights. And that he did on February 27 2018 on orders from his Illuminati masters when Malema tabled a motion of land expropriation without compensation in Parliament in Cape Town.
Speaking in a web interview, Malema recons only the state should be allowed to own land. Speaking in his first radio interview since spearheading the successful adoption of the first step in Parliament to change the constitution to allow land expropriation without compensation,  Julius Malema compared South Africa with Zimbabwe, which has already seen land grabs that led to widespread social and economic devastation. Critics blame the land redistribution for the collapse in agricultural production that led to Zimbabwe's economy being wrecked by hyperinflation,mass unemployment and emigration.
Since then, there has been a change in government in Zimbabwe and the government under Emmerson Mnangagwa has taken steps to undo some of the damage done to the agricultural sector when small groups of Robert Mugabe supporters traveled from farm to farm in the year 2000 to begin the process of forcing white landowners off their properties. Many of the seized farms were given to Mugabe's loyalists or fell into disrepair, though Mugabe said the reforms would help black people impoverished by British colonial rule. But the British elite was paying Mugabe handsomely every month until he's abdication.
Thousands of farmers were eventually forced off their land by the black mobs or were evicted. Many ousted farmers moved elsewhere in Africa, particularly Zambia, where they were welcomed for bringing investments in the form of capital, equipment and agricultural know-how. AFP reported today that farmer Robert Smart, who was pushed off his land in June 2017, was allowed to return to his farm within weeks of Mnangagwa's inauguration, becoming the first — and so far only — white farmer to be given back his property.
Mnangagwa has, however, described Zimbabwe's land seizures as "irreversible", and has stressed that white farmers will not get their old land back. Instead, they are being encouraged to take other farms on new 99-year leases as the government seeks to boost the agricultural sector to revive the moribund economy and create jobs. Evicted white farmers may also receive cash compensation — but where the money will come from is unclear.
However, Malema still believes that Zimbabwe's example should be followed in South Africa. He said on web radio station TouchHD that "in the next 10 years Zimbabwe will be in a better position and it will be the only country in Africa where Africans own the land". He excoriated black people who had concerns about the economy, telling them they had been deceived. "You stay in townships and you're concerned about an economy that doesn't even belong to you. Zimbabwe is better because at least they own their own land." He said that there was no way to change the economy without disruption. "If we are scared to disrupt then there will no change. White people will then always own land."
And they say this won't bring civil war? WAKE UP SOUTH AFRICA!

Posted by Help South Africa please on Tuesday, February 27, 2018
He acknowledged that the land issue could lead to civil war, but that if they followed the law then that could be avoidable. "We must never go into civil war, we must have trust in our law. Yes we get scared, but our cause must help us to overcome the fear." He explained that the EFF's vision for land was that no individual would be able to own land privately. That includes rural as well as suburban land. Everything would be nationalized and the state would decide on the use of the land. This principle is contained in the party's founding manifesto and constitution- which will lead South Africa for the first time in history into a full socialist state.
He said: "Every title deed will be meaningless and the state will be the custodian of all the land. The government will then outline what use will land be for." The governing ANC has made it clear it does not agree with this approach, though it hasn't made it clear what its proposed alternative will be. Cyril Ramaphosa said recently that land expropriation would not be a "smash and grab" attempt, and much consultation would take place to ensure the process would not harm food production, jobs and the economy as a whole.How he intend not to harm food production by taking away productive farms from their professional administrators- is yet to be seen.
He pleaded with groups that have been trying to warn other countries and investors that property rights are under threat in South Africa not to panic and to spread fear, but to rather embrace the "positive spirit " of the legislative change, which he felt could still bring benefits to the country. What Ramaphosa see as "positive" in stealing another ,am's property- only he will be able to explain. But roamers have it that Ramaphosa himself is eyeing a white owned farm in the Rustenburg for it's alleged gold deposits.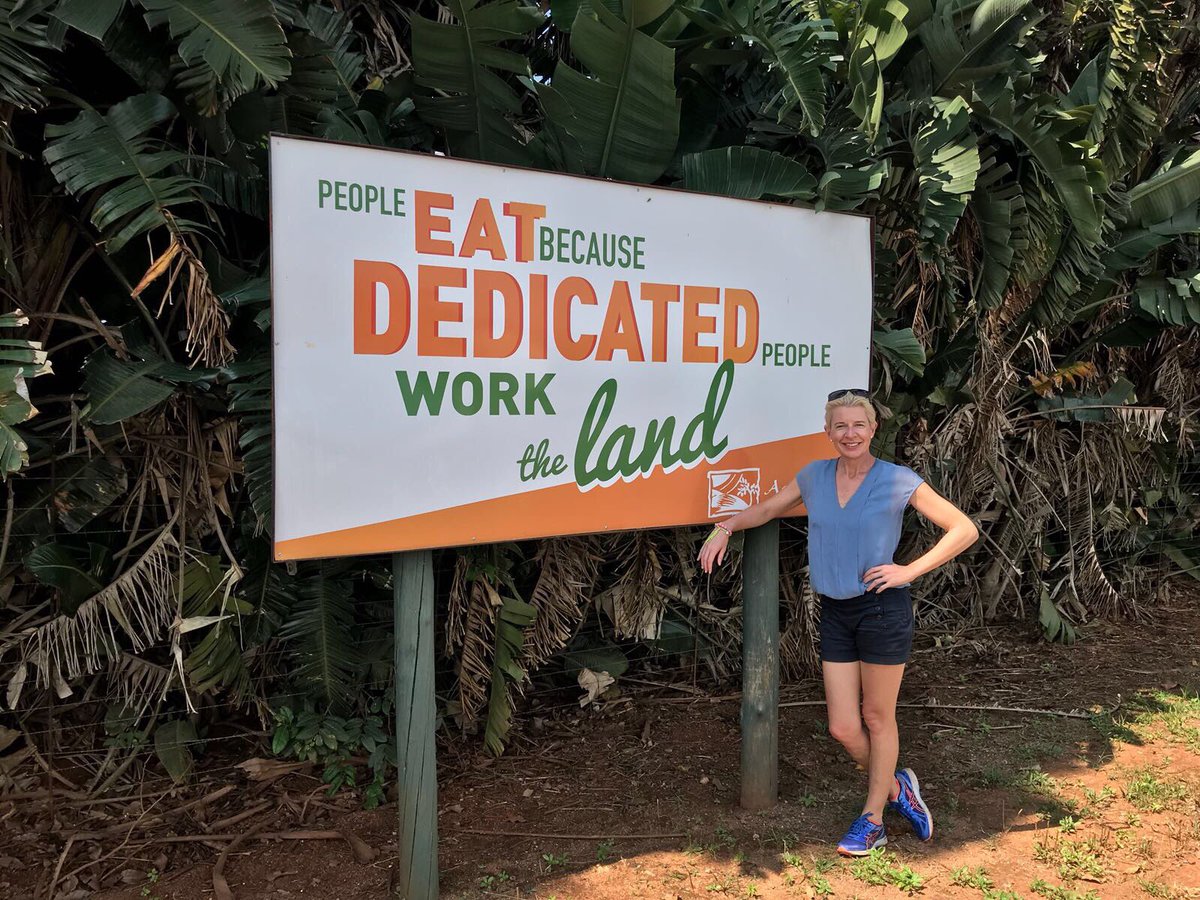 The video shows the return of a white farmer to Zimbabwe, where after the farms were forcefully taken by the government, the country, that was the food basket of Africa, was totally destroyed under the Mugabe regime. And they ended up starving.
It also shows how the ANC government under Zuma has also driven South Africa into financial ruin. The new President, Ramaphosa has vowed to fight this corruption, however Ramaphosa also declares that the taking of land from the indigenous people "was the original sin" and he has vowed to confiscate white owned land without compensation. The epidemic of farm attacks and murders continues without real acknowledgement of the crisis by the government. A Zimbabwe repeat.
Response written by Mark Philip Malcolm Horn – London Barrister.
* No one does business with a thief , and no one extends credit to a thief. "You can not have land expropriation without compensation. It is illegal in international law. It is contrary to a dozen treaties that South Africa has signed and ratified. As such , it is a principle that is also enshrined in South African domestic law. You can not change the Constitution therefore to make it legal – Treaty law is superior law , it always applies.The proposal , if directed at land held by the white community , would also contravene half a dozen international treaties , notably those condemning apartheid , that South Africa since the ANC took power , has signed and ratified.
The same argument applies above , but now with the ironic twist that any such initiative would result in the ANC being condemned under international law for actions that the world would condemn as being racist.So no , it can not be done. When Mugabe tried this , the point was litigated. These were the legal conclusions. Now , Mugabe pushed ahead , so what happened? Well , the claims for illegal expropriation still are valid in law – at some point the Zimbabwean Government will need to pay them.
The consequence of their illegal policy is not forgotten with time. If they ever want to be re-integrated into the global community , they will need to pay. As to the consequences of such a policy – Zimbabwe is a good example. There are no sanction on Zimbabwe. That is a myth. The only sanctions are those targeted on Mugabe and a few of his associates , and they are in place because of human rights abuses.
The economy has crashed , there is a 90% unemployment rate , for the very simple fact that Zimbabwe has shown itself to be a thief. No one does business with a thief , and no one extends credit to a thief. You can not run a modern economy without access to the international market , and for that you need credit. The Zimbabwean economy has declined by 70% from what it was at independence simply because no one does business with a thief.
So what would be the consequence of a policy of expropriation without compensation in South Africa? Well , as noted , such a policy would be illegal. The international community will immediately take note that South Africa has become a rogue state. That is not too much to worry , about , its just political. There are plenty of rogue states around the world. What would happen , however , in terms of South Africa's access to the international markets is of far more concern. South Africa would have signaled that property rights are insecure. That will mean that international investment in South Africa would come to a screeching halt.
This has been happening for many years in any event – that is why South Africa is now ranked no. 7 in gold mining , when it used to be no. 1. It is why South Africa has a 27% unemployment rate , and a 50% youth unemployment rate. So the response could well be: "who cares , we do not need their investment". That may well indeed be true. But , that is not where the real crisis occurs. South Africa needs access to international financial markets because it has a trade and budget deficit. It needs access to international financial markets to pay for its bloated public sector , and to pay social grants to all those unemployed people.
To raise that money , it needs the banks. Now this is where the consequences of a policy of expropriation without compensation hits home. Banks have , as is the nature of banking , highly leveraged Balance Sheets. They lend as multiples of the assets they actually have. They need to conform with the Basel ratio's. If they have a rise in bad debt , they can easily wipe out their Balance Sheets – they then become bankrupt , and they collapse. So what do you think will happen if land is expropriated without compensation to the Banks? The answer is , they will see a rise in bad debt , and they will collapse.
That is not the end of the story. South Africa has seen its black population rise from approximately 2.5 m in the mid 19th century , to its current level of 50 m. The 2.5 m may be taken as the sustainable level of the black population without the benefits of colonialism , and of modern agriculture. That 2.5 m number is important , because only 13% of South Africa is suited for agriculture , and only 3% is high quality agricultural land. The vast majority of South African agricultural land requires the application of modern technology. Farming in South Africa is highly capital intensive. Farmers depend on bank lending not only to buy their farms , but also to provide essential working capital.
So , what happens if the land is expropriated without compensation , if the banks then collapse? Well it means no one is able to provide the essential working capital. If the farms then collapse , then up to 95% of the existing black population is at risk of starvation. The banks can not access international markets , international lenders will not lend , South Africa then descends into chaos. At point , the international community would probably intervene military to restore order. As such , South Africa would have become yet another Failed State in the traditional African mold."
Cyril and Julius' new land expropriation result….South Africa will join the rest of Africa's failed states.
For those who hoped that the ANC would take a new direction, the land grab decision was the first shock.
On the back of this, the declaration that Jacob Zuma has been called in to launch the 2019 election campaign along with Mbeki and Motlanthe.
Political commentators now ask how is a corrupt president who was "recalled", and just days after he was kicked out, now being closer to help with vote lobbying? It indicates a sick party who for the sake of survival will draw and use anyone for the sake of political survival, said.
The expropriating of land without compensation is primarily racially motivated given from whence it has come, and so quickly… and regardless of commonsense. It's the true nature of the EFF. What it will happen, if it is passed, is the collapse of the SA Economy and the Banking system as well as food security. You cannot expect dispossessed farmers to remain on their old property, if they are not physically ejected, and grow crops as a service to SA.
This is a desperate attempt by a failing government to cover up its on ineptitude in dealing with land reform. Millions of taxpayers money has been wasted and stolen (Land Bank example) instead of equipping new farmers with machinery and equipment and mentoring. Left without support they were destined to fail. Many white farmers are doing their own mentoring for new black farmers in their area and giving support (without compensation!). But yes, the ANC is desperate for support come 2019 so they will do any "populist" thing to get it, even if it is detrimental to the country. Look at Zimbabwe!
The explosive black population growth is terrifying! This is the real issue! In 1994 the population stood at 45 million. 23 years later with illegal and other immigrants pouring into the country across the porous borders + better maternity and health care, the population is probably 20 million more. Yes, the land needs to be apportioned out but what about all the assets that were not part of the land before it was sold and developed by farmers and others? What is the plan to compensate for fixed assets, movable assets, live stock? Does the land get stripped bare and given back as it was before hand? What about the money owed to banks? Who will settle the debt?
Government's commitment to ensure that land is expropriated without compensation jeopardizes a nearly R200-billion loan book by financial institutions to commercial farmers and risks entrenching poverty, say experts. On Tuesday, parliament passed a motion that would see a review of the Constitution on how land could and should be expropriated. The review is to be concluded by 30 August. The motion has opened the floodgates, with supporters and detractors at each other's throats over the potential impact. The lack of clarity on who could lose their land to who, and what kind of land would be targeted, has created widespread panic.

While some, including the SA Banking Association, agricultural economists and traditional white farming associations, warn of massive investment losses, others have called for the review to be used for a national dialogue on the issue of land reform. Banking Association SA managing director Cas Coovadia said such a move would discourage investment and erode property rights. He said between public and private financial institutions there was an exposure of R180-billion to commercial farmers, for which the land was the collateral. "A farmer wants a loan for development of his land and the bank gives him a loan, which means the land is now the collateral. The question now is what happens if the land is expropriated and the land is the debt."
He said no one was questioning the legitimacy of land redistribution and reform, which needed to be urgently addressed.
"But, it needs to be done in a way which does not inhibit growth through investments from both foreign and local investors." Coovadia said the association did not believe the Constitution needed to be changed. "It [the Constitution] speaks to land expropriation and does so widely enough that it can be done for above market value or without compensation. "The problem is [that] government has not used the implements properly."
Expropriation without compensation while still guaranteeing food security, as government believed could happen, is utter nonsense.

AgriSA deputy executive director Christo van der Rheede said expropriation without compensation while still guaranteeing food security, as government believed could happen, was "utter nonsense". He said the blame for the slow pace of land reform and the atrocities that had occurred where once commercially viable farms now lay fallow, lay squarely with the ANC and government. "The entire plan of land reform is not based on firm economical principals, with billons of rands of taxpayers' money ill-spent on reforms which have borne no positive results.
"The expropriation of land around cities where there is an urgent need for housing and commercial and industrial areas, is the solution."
He warned of economic havoc if expropriation without compensation occurred. The debate around the expropriation – with or without compensation – could create nervousness around investors. Professor Benjamin Cousins of the Institute for the poverty, land and agrarian studies unit at University of Western Cape, said people needed to be worried as the debate around the expropriation – with or without compensation – could create nervousness around investors.
"Farmers owe the banks at least R160-billon, which at worse could see a run on the banks."
Agricultural economist Professor Johan Willemse said the motion had created huge uncertainty. "This [the motion] will impact negatively on investments, especially new investments. Whatever you have invested in your property risks becoming worthless. For a farmer, their land is their biggest asset, and if it is not in their name they cannot use it to raise finances. This will jeopardize the financial security of thousands of properties." He added: "There is much confusion on what type of land is to be expropriated. Is it residential urban land, or land used for commercial and industrial purposes? No one knows, which all adds to the confusion."
**********************************************************************************************************
A serving officer in the @SAPoliceService confirms my darkest fears. The police are actively involved in the slaughter of white farmers in South Africa.
*********************************************************************************************************
African Farmers' Association of SA president, Dr Vuyo Mahlathi said the review needed to happen, "but in a controlled manner". "We must end this hullabaloo and look at the reality of what needs to happen, which for nearly 25 years has not happened. There needs to be a look not only at commercial farm land, but all land to address the burning issue of spatial inequality." The country needs to realize that Cyril Ramaphosa is not South Africa's second chance, but the country's last chance to get issues like this sorted out once and for all.
Chris Stuart wrote on Facebook:
" FOUR  farms away from me, a farm worth about 5 million were given to a black person. The deal they have is that he gets it for free, but they will take 5% of his profit for the year. Now if you pay off on a 5 million farm, you will repay +- 50 000 per month or 600 000 per year. If he makes a million profit for the year, they will take 50 000 for the whole year, or 4200 per month. There where a huge green house which was on the farm and he could continue with it. Guess what,The green house is basically destroyed and he's got a few sheep on the property now. A total waste of time and money, for him, for government and  for anybody who was hoping to find work on his farm. We will become the second Zim"
The ANC and EFF are busy creating an absolute nightmare scenario for South Africa. The ANC and EFF, on the back of wild populist promises of giving back the "stolen land ,"-  score a massive election victory in the next election. The ANC and EFF form a coalition government, most probably  merge, two thirds majority, – and changes the Constitution. Malema gets an important cabinet post and is seen as the "leader in waiting," – the man who is credited with giving back the "stolen land. " He and David Mabuza conspire and make alliances and the future is all about  David Mabuza and Julius Malema.

Believe me Zimbabwe will be a walk in the park if this scenario comes true . And it may well be. The economy will collapse and this land will become a quagmire of which you definitely won't want to be part of. But you might well forced to be.
I am afraid the battle for the future of South Africa might well be lost and only misery awaits it's populace with prize idiots like this in control.  
AS For the minorities this is the real possibility facing them. They  will be driven from their land that they acquired legally, they will be denied mother tongue education, they won't be allowed to even have a culture of their own, never mind being regarded as an "equal " in the workplace ,ever.
Renaldo Gouws presents his opinions in his video below with regard Julius Malema and describes him as a cancer. And he feels that the EFF, being a minority party in South Africa, that Malema's attitude is well out of line with the majority of thinking in the country and that includes all population groups.
Malema's blatant hate speech and racist statements go unchecked only because he is black. Should a white person be spewing the same hate he would have long ago been out of the political picture. So how is it that Malema can say whatever he wants, that is damaging the country, its race relations and future?

The ANC was patient. The frog in the slow cooking pot of water worked. Whites did not jump out, just as Cyril predicted, their blinkers firmly kept in place by the liberal establishment and the elite that actually profited from all this. But believe me , it wont be only the minorities in the slow cooking pot of water.  A collapsing economy will burn everyone. The ANC and the EFF is responding to the " Final solution " of the Illuminati– to ruin and exterminate the middle class that currently are keeping the economy afloat. This then will result in  only 2 classes left – the super rich "elite"– and the starving paupertatem- the ultimate objective for total world control. 
For now Ramaphosa and Malema must deceive the ill-informed black population that they will only gain from taking land away from the white "people." In their zest for another barrage of "freebees" 90% of the black population actually believe this utter bullshit.  Blacks cannot stop and think logic like: " But hell- if these two macabre con artists are going to take ALL property away…that means MY own house, car, pensions, possessions and this of my family's also will be taken away for the "state." WE also will have NOTHING left to call "ours!"  I think even hard-line liberals were caught unawares with this move as they also will have to sing " Good-Bye blue sky" to their earthly possessions if this devious plan gets implemented. This ostensibly must be the biggest "smash and grab" Agenda 21 exercise committed by the Illuminati in South Africa! 
Bye Bye South Africa. Hello Illuminati-controlled black nationalist mafia state!
SOURCES:
https://select.timeslive.co.za/news/2018-03-01-land-grabs-sa-will-cut-off-its-nose-to-spite-its-face/
WHITE NATION– WE DO NOT HATE WHITE LIBERALS– WE SIMPLY DESPISE THEM!!
C'MON- SHARE OUR LINK