Do you have news to tell us? Send your e.mails with news and inquiries to: w.nation@mail.com
Register with us for free to follow our news on the right-hand tab
COMMENTS CLOSED TEMPORARILY 
Article posted  by: White Nation London April 19   2018
ALSO READ:
ANC , EFF and UDM delegates sings " Whites are dogs." in South Africa
ANC communists furious as Australia again whacked them by warning tourists about dangerous South Africa
Blacks in South Africa bury thief alive in grave- no "racist" court cases , jail time or media frenzy like with whites.
South African black hippocracy: Vicky Momberg denied appeal against her sentence.
Mugabes left estate in a terrible state
BRITAIN
ANOTHER piece of evidence that Britain is funding dictatorships in Africa came to light again when Theresa May literally sucked up to "land grab" Cyril Ramaphosa this week.
In what has been a very rewarding start to his UK visit, Cyril Ramaphosa's land grab gamble has paid off and he likterally will be bringing home the bacon when he returns to South Africa. Nothing like a pair of open black palms to get the white liberals to open their wallets.This we see another Zimbabwe scenario playing itself off again as Britain also bank-rolled Mugabe to rid the country of it's white farmers. Britain now for a long time is funding dictatorships in Africa in order to strengthen their British Petroleum foothold in Africa through paid political front men . And Ramaphosa will not be the last.
After "bilateral " ( bribery) talks with Theresa May, the British Prime Minister agreed to reward the South African regime, who in February passed a motion through Parliament to Expropriate White Owned Land without Compensation, with foreign aid of more than R850 million (that's £50 million pounds).
Cyril is and his open outstretched palms are something of a hit to liberal governments on the on the international stage, as we saw by his well-received appearance at the World Economic Forum earlier this year. Indeed white genocide appears to be very rewarding in Africa as it does in Europe – more profits and cheaper workers seems to be the mantra of the age. He was also rewarded with a visit to The Queen on Tuesday, an accolade even Donald Trump is not afforded. Give it to the devious  British liberal establishment- they simply adore their black pets. They even invited Julius "Kill the Boer" Malema to come and have a "cuppa " with them.
Cyril is also in the UK to lead a South African Delegation to the Commonwealth Heads of Government Meeting (CHOGM 2018) under the theme: "Towards a Common Future" between 19th and 20th April 2018. That would be the future where everyone has coffee colored skin, talks English, has no religion, no identity, no diversity and a culture of extreme obedience and consumerism… and all of it is controlled and owned by Liberal Elites. Why else would they send so much money to Africa to undercut and destroy its local businesses?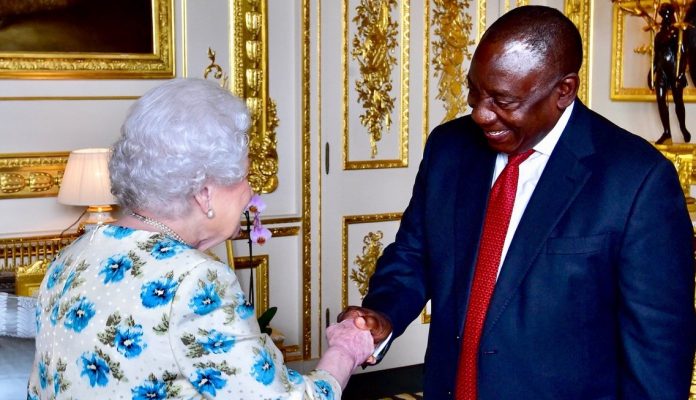 Wouldn't it be great if Food Security is totally destroyed in Southern Africa and the West can just walk in and add Africa to their One World Government? Is that the plan? African Union is making great strides in that regard…
Anti-white Downing Street reiterated its support for SA's "Transformation" (aka white genocide) and "National Development Plan" (aka the communist Freedom Charter penned by Communist Joe Slovo et al). Theresa May even revealed that the R850 million in funding will go towards alleviating African poverty and "creating a wealth of opportunities" for black business in South Africa – very few white South Africans will benefit, if any, because in SA it is racist to help white people: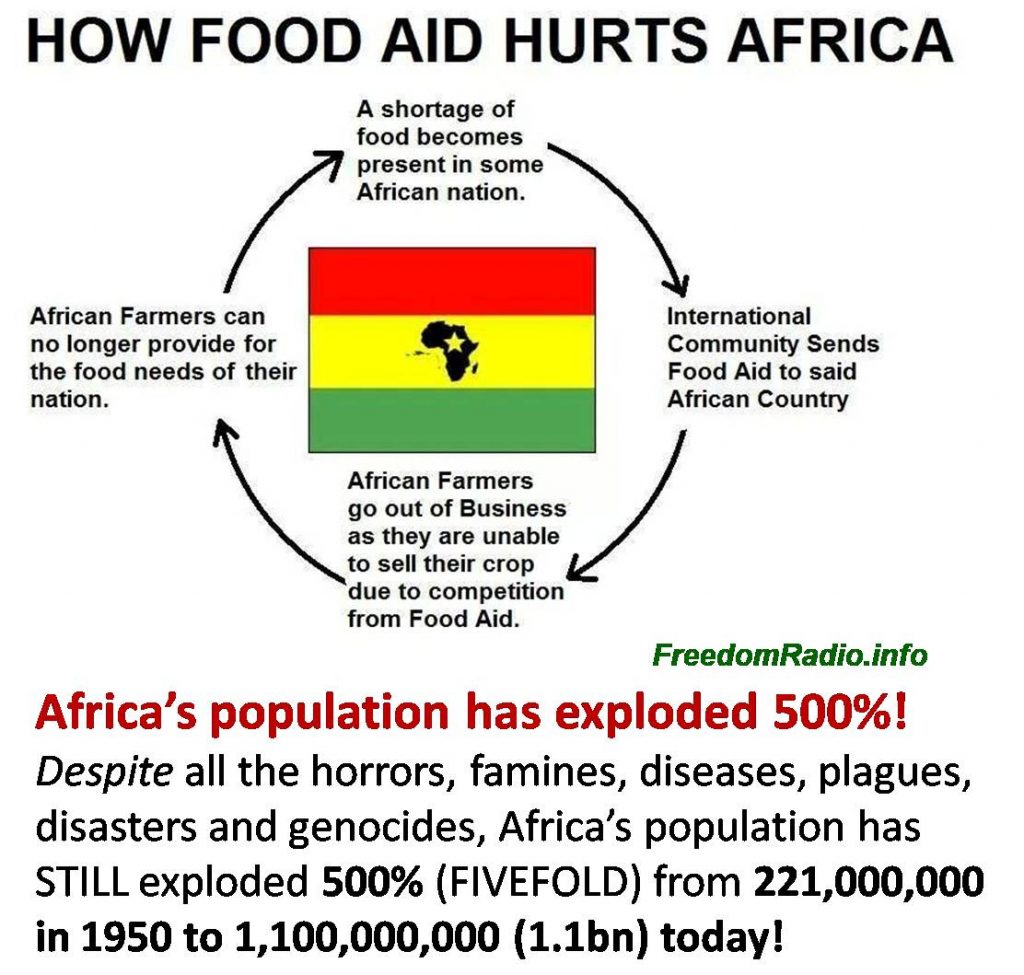 A Downing Street spokesperson released a carefully worded statement which said:

The Prime Minister had a bilateral meeting earlier today with Cyril Ramaphosa.

The Prime Minister said she was pleased to welcome Mr Ramaphosa to the UK on his first visit as President, noting that the relationship between the UK and South Africa is strong and deep, both bilaterally and as a key Commonwealth partner.

They discussed the potential for reinvigorating and revitalising the partnership between the UK and South Africa, and the Prime Minister noted that the UK stood ready to support South Africa's transformation and national development plan. They agreed that tackling youth unemployment and social inequality was a key priority.

They agreed an ambition to build on our strong bilateral trade and investment relationship, including as we leave the European Union. The Prime Minister noted that the UK is already the largest investor in South Africa, and that we are firm supporters of the President's drive to attract even more investment to the country.

They agreed £50 million new UK funding across the next four years to help South Africa improve its business environment to make it more attractive to investors including in the UK, and ultimately lift some of the poorest people in South Africa out of poverty by creating jobs and opportunities. The funding will be used to help identify and dismantle barriers to trade within Africa and beyond, creating a wealth of opportunities for UK business over the coming years.

President @CyrilRamaphosa held a bilateral meeting with the UK Prime Minister Theresa May. President Ramaphosa is on a working visit to London, to attend the Commonwealth Heads of Government #CHOGM2018 meeting scheduled to take place from the 19th-20th April 2018. pic.twitter.com/0WMi0oYpcw

— DIRCO South Africa (@DIRCO_ZA) April 17, 2018
It was also confirmed that the UK will be looking to "revitalise and reinvigorate" their relationship with the ANC regime. BRexit or otherwise, a strong partnership with Britain can only continue the destruction and enslavement of South Africa, making it more dependent on the West- as they have been doing for so many years across he third world.Now you can figure out just who is behind all the farm murders in South Africa. Look no further. It is an age old agenda from these criminal corporate thieves to plunder 3rd world countries through paid front-men the likes of Kenyatta, Amin, Mugabe, Zuma and Ramaphosa. This devious act from Britain will only fuel the ANC and EFF thieves' heinous plan to embark on a full scale land grab frenzy like Mugabe did in Zimbabwe.
Countdown to CAPE independenceRegister on www.usaf.org.za

Posted by Brian Dalton on Thursday, April 19, 2018
SOURCE:
UK Endorses Expropriation of White Land without Compensation: Rewards Cyril with R850 Million Foreign Aid and Visit to Queen!
WHITE NATION– WE DO NOT HATE WHITE LIBERALS– WE SIMPLY DESPISE THEM!!
C'MON- SHARE OUR LINK