Do you have news to tell us? Send your e.mails with news and inquiries to: w.nation@mail.com
Register with us for free to follow our news on the right-hand tab
COMMENTS CLOSED TEMPORARILY 
Article posted  by: White Nation correspondent Johannesburg May 06    2018
ALSO VISIT:
ALSO VISIT : 
South Africa: White woman shot- but fought off black thugs
Thousands took to the streets to march for Scotland's independence
Western claims that ASSAD used chemical weapons totally bogus
Finland court ruled in favor of alien migrant that sex with a 10 year old is not rape.
Trump administration to repatriate  57 000 Hondurans back to their country
AMERICA
"GO DADDY"– the  internet domain registrar-  has pulled yet another "right-wing " site down. As you can remember "Go-Daddy" also pulled down White Nation a couple of weeks ago  because according to them the site's name sounded "too white supremacist." Now they again pulled down another site after a mainly black lawyers organization  logged a complain. No reason was given by the domain registrar as to why the site was pulled down. This happens in a supposed to be world of "free speech."
GoDaddy has pulled an alt-right website which is owned and operated by white nationalist Richard Spencer. Following a letter from the Lawyers' Committee for Civil Rights Under Law in the US, the internet domain registrar which prohibits sites which encourage violence has cut off Alt-right.com's service. GoDaddy has not released a statement explaining why the site was taken down, nor which parts of its terms of service it found were being breached, but as of 4 May, the website no longer loads when users attempt to visit that URL.
Kristen Clarke, an Afro-American president and executive director of Lawyers' Committee for Civil Rights Under Law, welcomed the move. "We will continue using every tool in our arsenal to confront "white supremacists,"  the alt-right and those who incite violence and hate in our country," she said. "We applaud GoDaddy for heeding our call and pulling the site," she added. Mr Spencer, who credits himself with coining the term "alt-right", has not directly responded to the action, but has retweeted a number of individuals criticizing its decision.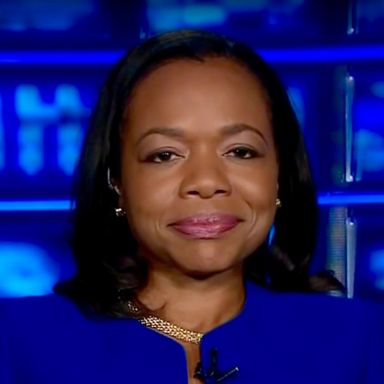 Kristen Clark- Afro American lawyer lodged a complain against a white site.
He lost his blue verification tick from Twitter last November, after complaints the tick was lending gravitas to controversial figures. Jason Kessler, a "far-right " figure who organised a rally in Charlottesville in which counter- far leftist protester Heather Heyer was killed, also lost the Twitter verification. The rally drew white " supremacists " and " neo-Nazis. " Gab, a free speech social network, said: "You are horrible people. This is what authoritarian fascism actually looks like. You should be ashamed of yourselves. "If you don't like the content on a website, don't visit it. Those who have no argument and terrible ideas are forced to censor others. Sickening."
In a video soliciting donations for his legal defense against a federal lawsuit targeting the organizers of the Unite the Right rally in Charlottesville last year, Mr Spencer claimed: "I am under attack and I need your help." He has denied responsibility for the death of 32-year-old Heather Heyer and the ugly violence that erupted on the streets of Charlottesville.
Christian Spencer– his website was pulled down by liberal "Go Daddy" registrars after a complain lodged by Afro-American lawyers group. 
The question that now remains is why does the far-leftist internet administrators and registrars wage this war against the alt-right? How do they "define" what is allowable and what not? While literally millions of far-leftist sites are allowed to operate without victimization- Alt-right sites on the contrary are targeted on a regular basis for alleged " white supremacist" content- and white sites continuously slandered and intimidated with terms such  as " supremacists" or derogatory  terms used such as " Neo-Nazis." But at the same time this victimization tactics are not applied to the far-leftist  websites that promotes violence and extremist militant actions in the name of "the revolution" such as these:
Liberation Tigers of Tamil Elam
Tupac Amaru revolutionary Movement
Pan Africanist Congress of Azania
Neither would these leftist "controllers" coin the following websites as racist or "supremacist" due to their "black only" rhetoric:
NO– the liberal "vindictive overlords"  would seek out that one single white site to label it as "white supremacist" and bitterly complain about it. Such is the cyber war against whites across the world. However–  ironically does each of the above sites  have an Alexa ranking of less than 25K (meaning they are in the top 25,000 websites).  Where Google is #1, Facebook is #2,…, and Global Grind is #6,669 (as of Sept 19th).   NO white site are hailed or kept operational this way- but quickly "scrutinized" for "racism" – and coined as " white supremacists."  Hundreds of "Black Only" sites are kept untouched by the same internet "controllers- sites that can be viewed here:  http://dcwatch.com/iilist/100best.htm– but white only sites immediately are labelled as "racist" or "supremacist."  Even illegal and dubious websites such as Dark Net  or "Deep Web" sites that promotes all kinds of illegal demonic trading, actions an operations such as drug peddling, child pornography, human trafficking and many more are allowed. "Free speech " according to the liberal internet establishment's own very strange interpretations- appear to be a  a royalty only allowed for non whites and criminals . White rights are not deemed " politically correct "  enough to fit the liberal internet controllers' deranged narrative though. Yet the ones that create the most chaos and destruction are the ones these liberal "controllers" protect the most. Whites on the other hand are the actual victims as you can see HERE– but somehow the liberal "establishment" rather choose to deliberately  ignore facts and base their own foundation on falsified propaganda and lies.
This all while mostly black only organizations or far-leftist organizations are allowed to continue their far-leftist- or black supremacist rhetoric- and sometimes directs crimes against the state or promoting anarchy and violence. As long as any other race use slander, instigate violence like ANTIFA– or bear a name that links it directly to black/Muslim militancy it appears to be "A-Okay" with the liberal internet " politically correct" establishment. Just as long as there does not appear a term that cold be linked or associated to the white race. The term "white" nowadays appear to have become a "racist" swear word in the leftist liberal Thesaurus.
This is a tendency that happens on most social sites like Facebook, Twitter, Google et al. The moment the term "white" appears on the screen- it immediately are labeled as " white supremacy." What happened to the leftist or black "supremacy"- or is it only because white people are seen as the demonic force  in the liberal garden of Babylon?  The same or even worse type of sites on the non-white side simply are categorized as " black conscious" by this same hippocratic domain registrars. This is double standards at it's best. Like the anti-white Me. Kristen Clarke rightly mentioned:" We will continue using every tool in our arsenal to confront "white supremacists." There are no "black supremacists" you see- only black "consciousness " according to the leftist narrative.  On social sites mainly whites also are attacked by these leftist criminals to silence their voices- all while mainly black hate instigaters are left alone.
SO– if White Nation are pulled down again- you will know it is because our white voice sounds too much " white supremacist" to their liberal narrative. We have been pulled down by WebAfrica– and "Go-Daddy"- and will be pulled down again we suppose- but we will keep on coming back. Google even went as far as to classify  White Nation as "spam" too. On Facebook a white miserable  liberal Afrikaner cow from Pretoria with a rotten stake  hidden between her thighs also lodged a complain against our site for a posting we copied – which naturally saw to it that we were banned there by the liberal Afrikaner Facebook controllers too. Afrikaners sometimes are very strange and lost creatures by themselves as well. Sadly we already know who this poor old and pathetic Afrikaner cow happen to be. This liberal fraternity really are trying their utmost to silence our alt-right's voices- now don't  they?
However– you keep on searching for our site on a daily basis- we will rise out of the liberal ashes again as so many times before. You keep on hitting that "White Nation" name into your browser on a daily basis after we were shut down again- and someday you will see us again- popping up from another domain. We did not forsake you as readers- don't forsake us as a site. Keep on searching for us if we go down again. It may take a day, a week- even two weeks- but we will be back on-line sometime again. The liberals venture out of their way to suppress white nationalism. The stench of the far-leftist liberal internet "controllers"reeks of hippocracy and double standards. 
SOURCE:
https://news.sky.com/story/godaddy-pulls-alt-right-website-after-complaint-from-civil-rights-group-11357876
WHITE NATION– WE DO NOT HATE WHITE LIBERALS– WE SIMPLY DESPISE THEM!!
C'MON- SHARE OUR LINK