Do you have news to tell us? Send your e.mails with news and inquiries to: w.nation@mail.com
Register with us for free to follow our news on the right-hand tab
COMMENTS CLOSED TEMPORARILY 
Article posted  by: White Nation correspondent Pretoria  May 07    2018
ALSO VISIT:
Selfies linked to mental disorders
Google, Amazon and Facebook use technology to enslave humanity
How the mainstream media openly promotes chemical violence against children
Osama Bin Laden's bodyguard lives on benefits in Germany
Two cops arrested for robbing undercover cops posing as drug dealers
RUSSIA
PROTESTS against Vladimir Putin have taken place across Russia ahead of his inauguration for a fourth presidential term, with more than 1,200 people arrested.
Police removed Russian opposition leader Alexei Navalny from a rally in Moscow's Pushkin Square, carrying him off by his arms and legs. Officers used batons against protesters, with many in the crowd chanting "Putin is a thief!" and "Russia will be free!" Part of St Petersburg's famous avenue Nevsky Prospekt was blocked off by police as a crowd of roughly 1,000 demonstrators marched through the city.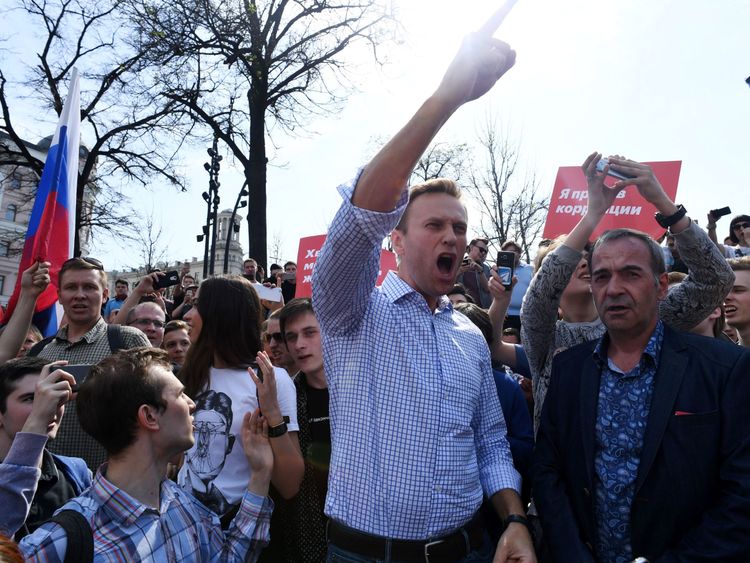 Illuminati puppet Navalny described Russian authorities as 'swindlers and thieves'
The country's interior ministry said about half of the 1,200 arrests happened in Moscow, but monitoring group OVD-Info put the number at more than 1,600 across 20 cities. Mr Putin's critics say he is more of a tsar than a democratic leader. Mr Navalny, who has been repeatedly detained and jailed for organising protests, published a message ahead of the marches saying: "If you think that he is not our tsar, take to the streets of your cities.  "We will force the authorities, made up of swindlers and thieves, to reckon with the millions of citizens who did not vote for Putin."
Mr Navalny called for rallies in more than 90 towns and cities, including Moscow and St Petersburg. A Twitter account supporting Mr Navalny posted images from the protests, showing a stream of people waving Russian flags and carrying red balloons. The authorities regard most of the protests as illegal, arguing that their time and place was not agreed with them beforehand. One activist told a crowd in the city of Khabarovsk: "Putin has already been on his throne for 18 years! We've ended up in a dead end over these 18 years. I don't want to put up with this!"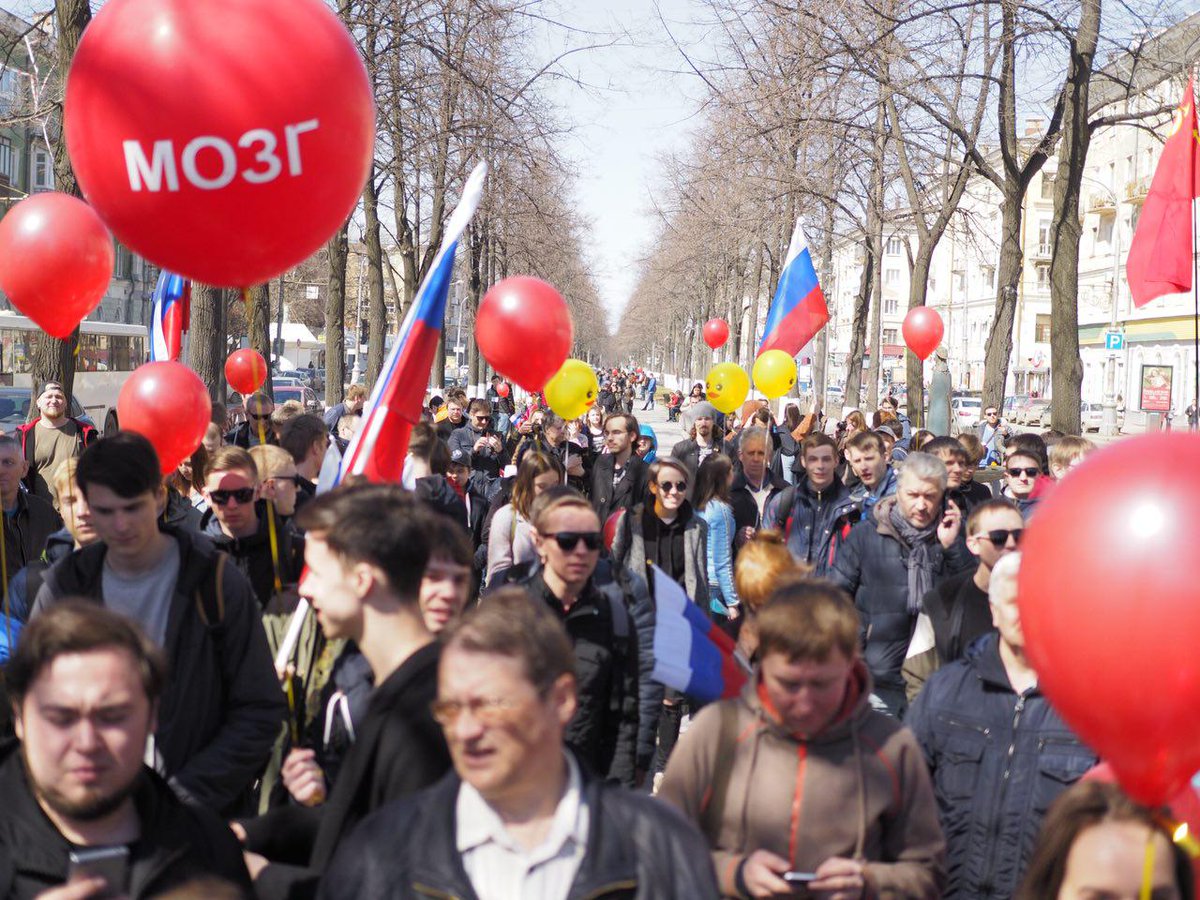 Mr Putin, 65, was re-elected in a landslide victory in March – extending his grip over the world's largest country until 2024. He will be inaugurated on Monday. An undisturbed Vladimir Putin pledged new economic reforms and thanked supporters as he was applauded during a ceremony at the Kremlin. Video footage released by Russian television showed Mr Putin's distinctive walk along the Great Kremlin Palace's long corridors, thanking supporters as they applauded him.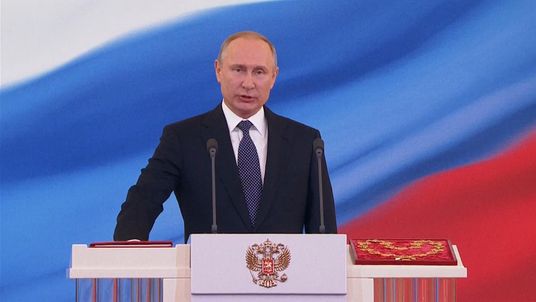 He has pledged new economic reforms that would boost living standards across Russia. "We must use all existing possibilities, first of all for resolving internal urgent tasks of development, for economic and technological breakthroughs, for raising competitiveness in those spheres that determine the future," he told thousands of guests. "A new quality of life, well-being, security and people's health – that's what's primary today."
Mr Putin has been in power in Russia since 1999, either as prime minister or president, and is Russia's longest-serving leader since Soviet dictator Joseph Stalin. He first became prime minster in 1999 before becoming president four months later, when Boris Yeltsin named him as his favored successor. Due to term limits he stepped down from the presidency in 2008 but continued to serve as prime minister until returning to the presidency in 2012. After a landslide victory in March, Mr Putin, 65, is expected to continue to control Russia until at least 2024, despite protests on Saturday amid a crackdown on encrypted messaging app Telegram.
SOURCE: 
https://news.sky.com/story/anti-putin-protests-spark-clashes-across-russia-11359342
EDITOR's FOOTNOTE:
( CLEARLY  Alexei Navalny is another paid Illuminati puppet trying to oust Putin in order for the Cabal to take control of Russia. Organizing riots and protests is a well-known tactic from the Cabal mob to destabilize a country. It already started during the French revolution, Bolsheviks, Middle East- Ukraine..and they now are trying the same sleaze tactics in Russia again. -Ed)
WHITE NATION– WE DO NOT HATE WHITE LIBERALS– WE SIMPLY DESPISE THEM!!
C'MON- SHARE OUR LINK