Do you have news to tell us? Send your e.mails with news and inquiries to: w.nation@mail.com
Register with us for free to follow our news on the right-hand tab
COMMENTS CLOSED TEMPORARILY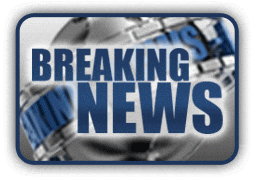 BREAKING: EMERGENCY DECLARED IN HAWAII – NEW ERUPTIONS – ACID DEATH CLOUD SWEEPS ACROSS ISLAND – FEARS OF MOUNT SAINT HELENS TYPE OF EXPLOSION AS RIVERS OF LAVA RESEMBLE SCI-FI BLOCKBUSTER
Article posted  by: White Nation correspondent London  May 23    2018
HAWAII
THE HAWAII

volcano Kilauea has caused "unrelenting" bursts of lava to shoot into the sky that are approximately 300 feet in height, local observers have claimed.

The Hawaii Kilauea volcano has caused 2000 people to be removed from their homes due to toxic lava flows. Carolyn Pearcheta, operational geologist at the Hawaiian Volcano Observatory, said flows of molten rock are traveling at around 400 yards per hour, twice as fast as earlier streams. One Twitter user wrote: "An Albizea tree in front of the lava is probably 100ft tall and the lava is being thrown three times it's height."

Dr Jessica Johnson, a volcanologist, explained how the "very toxic" reaction takes place during the Hawaii volcano eruption.  She said: "Laze is a mashup of the two words lava and haze, so it is like smog which is smoke and fog. "Laze is created through a chemical reaction when lava meets the ocean so because the ocean is salt water there is a chemical reaction and hydrochloric acid is created. "There can be some small explosions which push tiny droplets of hydrochloric acid into the air and it also makes tiny little fragments of volcanic glass which can be caught up in the hot temperatures. "Laze is very toxic it can be very hot and it is very unpredictable so far as how much is produced and when it is produced." Still Hawaii residents REFUSES to evacuate despite the spattering lava.
The expert then had advice for locals trying to keep safe during the ongoing volcano situation. Dr Johnson continued: "They can keep an eye on the weather forecast to see which way the wind is blowing and they can stay inside when laze is around. "Be informed by the civil defense because if areas have it particularly badly there will be some temporary evacuations." Civil defense notices cautioned motorists, boaters and beach goers to beware of caustic plumes of "laze" formed from two streams of hot lava pouring into the sea after cutting across Highway 137 on the south coast of Hawaii's Big Island late on Saturday and early Sunday.
The bulletins also warned that reports of toxic sulphur dioxide gas being vented from various points around the volcano had tripled, urging residents to "take action necessary to limit further exposure." Laze can reach 2,000 degrees Fahrenheit (1,093 degrees Celsius), reacts with sea water, Hawaii County Civil Defense said in a statement. The agency said: "Be aware of the laze hazard and stay away from any ocean plume." Two thousand people have been ordered from their homes due to lava flows and toxic sulphur dioxide gas, levels of which have tripled in the last two days, according to the County of Hawaii Civil Defence. Hawaii National Guard has warned of more mandatory evacuations if further highways are blocked.
SOURCE:
https://www.express.co.uk/news/world/963204/Hawaii-volcano-eruption-LIVE-video-mount-Kilauea-lava-hawaii-volcano-update-latest
WHITE NATION– WE DO NOT HATE WHITE LIBERALS– WE SIMPLY DESPISE THEM!!
C'MON- SHARE OUR LINK