Do you have news to tell us? Send your e.mails with news and inquiries to: w.nation@mail.com
Follow  us for free by clicking  on the right-hand subscribe tab
COMMENTS CLOSED TEMPORARILY 
Article posted  by: White Nation correspondent Tennessee  July 12   2018
ALSO READ:
20 Year old-gets 3 life terms for torturing and killing 2 kids
Blacks start to riot again in Hermanus South Africa
Germany is Russia's captive: Trump
Thai boys bring global joy after rescue from flooded cave
Husband dies on honeymoon after colliding with wife on zip line
10-year-old girl electrocuted to death while trying to rescue kittens stuck behind dryer
British widow, 50, 'gang-raped by eight hotel workers during holiday in Sorrento' flies to Italy to face alleged attackers in court
South Africa: Young white male survives second attack by black thugs on his smallholding 
AMERICA
A YOUNG  boy who was dropped off at a friend's home for a sleepover near Wilmington, Delaware, ended up making a horrific discovery.
According to the Washington Post, the boy discovered the dead bodies of Matthew Edwards, 42, and his wife Julie Edwards, 41, along with the couple's children, ages 6, 4, and 3. They had all been fatally shot. Police arrived at the scene and determined that Matthew Edwards' gunshot wound was self-inflicted. The case is being treated as a murder suicide, PEOPLE confirms.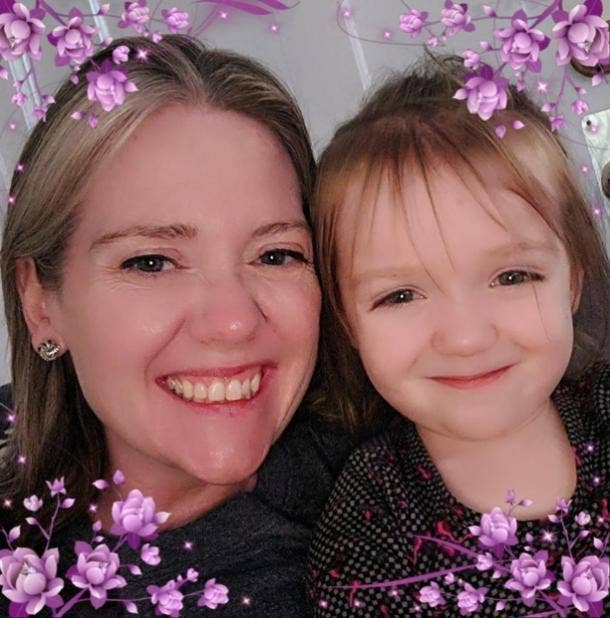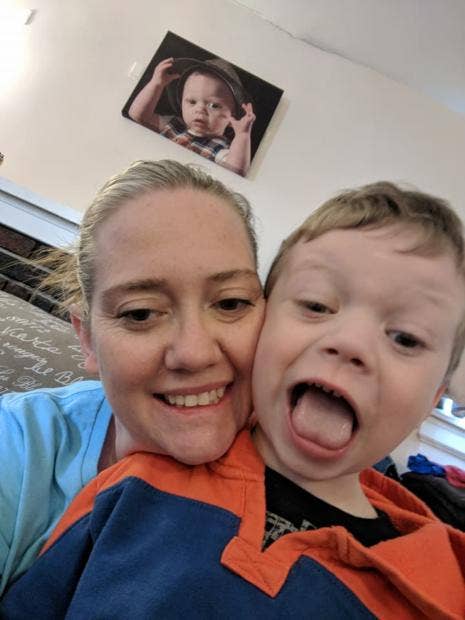 A neighbor told CBS News that Matthew and Julie seemed like a typical couple who had recently had some issues in their relationship. "He seemed like an average guy," Wilfredo Rivera, 60, told CBS. "He would come outside with his kids and play … but he told me he was having marital problems." Matthew had recently moved out of the family home and relocated to North Carolina, where he had found a job.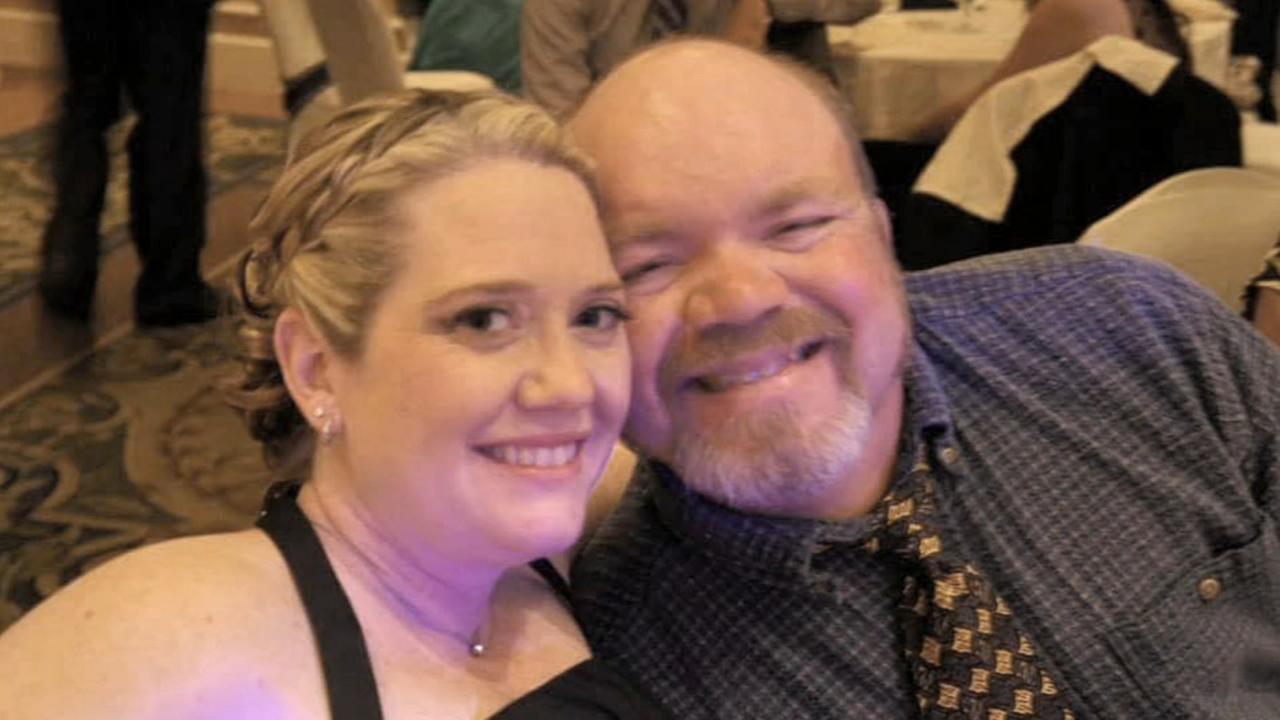 Matthew Edwards, 42, and his wife Julie Edwards, 41, in happier times
Brian Covenko, who lives across the street, told the News Journal that he hadn't spoken to Edwards since Memorial Day but thought of him as a devoted dad. "Our kids played together," he told the paper. "We've been over to barbecues. Every time he was here, he was playing with his kids. I don't know what happened inside of doors, but I know he was outside with his kids a lot." Julie Edwards, her husband, Matthew, and their three children were set to leave for Baltimore Monday night for a national conference that Julie helped to plan and coordinate.
In this house Edwards exterminated his whole family
Another neighbor said she heard explosions around noon but assumed they were from fireworks because of the recent holiday. "It just sounded like pop, pop, pop, like firecrackers and didn't pay it any mind because the Fourth was just a few days ago," Alisha Garvin told CBS. "Didn't pay it no mind at all." Garvin said that a child who was supposed to sleep over at the Edwards' home discovered the bodies when he was dropped off at their house. "A neighbor said she watched him get out of the red truck, go inside and then rush right out," said Garvin. "So apparently he had to have found them because no one else was around." Shortly after, the house was swarming with police. Police have not released any further details about the shooting but because of its apparent nature, authorities stated that there is no further threat to the community. "There is no concern for the safety of the surrounding area," police said.
An inflatable swimming pool rest on top of play sets in the backyard of the home on the 2700 block of Ferris Road Tuesday in Prices Corner where two adults and three young children were found dead Monday night.
Matthew, who was living and working in North Carolina, had returned to their Prices Corner home Sunday to accompany the family to the conference, despite the fact that he and his wife were "estranged," said Julie's friend, Brianna Horney. Instead, Matthew Edwards shot and killed first his family and then himself in what state investigators have ruled a murder suicide. State police said Matthew Edwards sustained a self-inflicted gunshot wound, according to autopsies completed Tuesday. Matthew did not appear to have a criminal history in Delaware, according to a review of court records Tuesday.
This neighbor lives across the street from where police say five people died from apparent gunshot wounds, including three kids under 8-years-old https://t.co/8e3omC2KE1 @CBSPhilly pic.twitter.com/X7rQN5dorJ

— Matt Petrillo (@MattPetrillo) July 10, 2018
The News Journal has independently identified the victims as Matthew, 42; his wife, Julie, 41; Jacob, 6; Brinley, 4; and Paxton, 3. State Police confirmed the parents' names.  "Her world was her kids," Horney said Tuesday, recalling the woman she first met at Nemours/Alfred I. duPont Hospital for Children when their children shared a hospital room.  The Edwards' 6-year-old son suffered from Williams syndrome, a developmental disorder. After his diagnosis, Julie became heavily involved with the Williams Syndrome Association, serving as regional director for the association.
Both Edwards' son and Horney's daughter have rare genetic disorders that united the women over the last seven years. The oldest Edwards child, Jacob, had Williams syndrome, a developmental disorder that affects many parts of the body, including appearance and intellectual ability, according to the U.S. National Library of Medicine. Julie became heavily involved with the Williams Syndrome Association in support of her oldest son, and served as a regional director for the association, Horney said. The family also participated in weekend walks and conferences regularly. Now, the community is reeling in the wake of the family members' deaths. Police were called to the home at 2709 Ferris Road at 8 p.m. Monday after the family was found dead inside. A 911 call reported an "unknown medical emergency" to numerous first responders who were dispatched to the scene. No motive for the killings was released by state investigators.
Julie Edwards Had Gone Through Extensive Weight Loss Over the Last Year
On May 7, Julie Edwards posted a photo to Facebook showing the extensive weight loss she had gone through over the past year. Julie wrote that she found it difficult to identify herself in certain photos. She wrote in part, "The struggle during weightloss is real. Loosing the pounds is a hard, yes. But there are so many other factors that people don't think about. It's not just about the numbers on the scale, it is the mental image of what you see, it is what you imagine others view you as, it coping with the changes to your body, not seeing the muscles behind the extra skin, sore aching joints, mental break downs, and not having support where you thought you would have it most. It's hard to trust people." In a separate post a week later, Julie said that prior to marrying Matthew Edwards in 2010 she had a trainer who helped her to lose between 70 and 80 pounds.
Julie had coordinated a conference in Baltimore to be held this week. Despite the fact that she and Matthew were estranged, they planned to attend the conference together. He returned to Delaware on Sunday to meet up with his family ahead of the conference. But instead of attending the conference, police say, Matthew shot and killed his entire family, and then turned the gun on himself. The family's bodies were transported to the coroner's office.  A GoFundMe page has been created to cover the cost of the funerals for the Edwards children.
SOURCES:
https://people.com/crime/boy-arrives-sleepover-delaware-family-murder-suicide/
https://www.delawareonline.com/story/news/crime/2018/07/10/5-members-family-shot-death-prices-corner-identified-delaware/771057002/
WHITE NATION– WE DO NOT HATE WHITE LIBERALS– WE SIMPLY DESPISE THEM!!
C'MON- SHARE OUR LINK