Do you have news to tell us? Send your e.mails with news and inquiries to: w.nation@mail.com
Register with us for free to follow our news on the right-hand tab
COMMENTS CLOSED TEMPORARILY 
Article posted  by: White Nation correspondent Cape Town  01 August 2018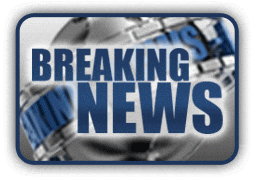 SOUTH AFRICA– THE GLOBALIST's  COMMUNIST WASTELAND DOWN SOUTH
" Woe unto them that call evil good, and good evil; that put darkness for light, and light for darkness; that put bitter for sweet, and sweet for bitter!"-Isaiah 5:20
**************************
IN a classic ANC communist-style move the  vindictive hatred of whites and communist drive to force whites to  become modern nomads a-la-Mugabe-style in South Africa appear to be bulldozered through  as a discriminatory law  soon- if Cyril Ramaphosa and the rest of his black EFF Nazi-squad shenanigans have their way.
Cyril "The Squirrel" Ramaphosa announced on Tuesday that the ANC would support an amendment to a section of South Africa's Constitution to "explicitly" expropriate (white owned) land without compensation. He delivered a six-minute address to the nation as ANC president late on Tuesday after 22h00 where he announced that the ruling party will move to amend the Constitution to allow for expropriation of land without compensation. He also announced that the ANC has called on government to develop and implement a stimulus package to ignite growth in the economy – on the same day Statistics SA announced a growth in unemployment figures."...the ANC will, through the parliamentary process, finalize a proposed amendment to the Constitution that outlines more clearly the conditions under which expropriation of land without compensation can be effected," Ramaphosa announced.
On Monday, ANC secretary general Ace Magashule told journalists Ramaphosa brought up the emotive issue of land during his political report and that there were things the ANC government could "implement immediately". The ANC resolved to expropriate land without compensation at its watershed national elective conference in December, which it followed up in February when it supported an EFF motion to expropriate without compensation in the National Assembly. Ramaphosa's announcement comes less then three months after the ANC's land summit decided there was no need to amend the Constitution and that it does not impede expropriation of land without compensating in its current form.
In addition to the announcement on land, Ramaphosa noted that the ANC was worried about the current state of the economy and, as a result, instructed government to develop and implement a stimulus package aimed at igniting growth and job creation.
"This stimulus package will be based on existing budgetary resources and the pursuit of new investments while remaining committed to fiscal prudence," Ramaphosa said. This seems to be the Squirrels's promise to the markets – that the stimulus package will not be a bunch of promises South Africa cannot afford. The promised measures to help reboot the economy include increased investment in public infrastructure, entrepreneurship support and trade support measures for sectors that are negatively affected by imports. Ramaphosa said the stimulus package will also ensure that procurement focuses on localisation and that there should be training for unemployed young (read black) South Africans to compete in a rapidly changing economy. "As deployees of the ANC in government, we have committed that the work to develop this stimulus should start now to ignite growth, tackle unemployment and mitigate the effects of the rising cost of living," he said.
It is an interesting question as to why Ramaphosa announced the stimulus package before Cabinet took time to consider it. While the ANC lekgotla sets the tone of the Cabinet lekgotla – which is due to begin on Wednesday – it is unclear why the ANC thought it was prudent to put the cart before the horse. These decisions by the ANC will have as far-reaching political consequences as they will have economic ones. It seemed the party hoped that Ramaphosa's tone would calm anxiety from business while quelling perceptions that his administration was sitting idly while the economy deteriorates.
Democratic Alliance leader Mmusi Maimane dubbed Ramaphosa's announcement as "reckless and irresponsible", saying it will fuel the jobs crises in the country. "It is quite remarkable that on a day that has seen unemployment rise again to levels of a humanitarian crisis – the highest in 15 years – the ANC has decided to ramp up its efforts to undermine economic growth and job creation and play Russian Roulette with the economic future of SA," Maimane said in a statement.
The illegal ruling communist tyrants  also held a land summit in May where it decided there was no need to amend the Constitution. Instead, it opted to test current legislation. This, the tyrants explained, was because many believed Section 25 in its current form allowed expropriation of land without compensation. The ANC tyrannical regime  land summit had also decided that land expropriation without compensation could also go ahead, adding that certain national departments such as public works, basic education and human settlements already had the power to expropriate land without compensation.
Ramaphosa's sudden announcement comes as Parliament's Joint Constitutional Review Committee's public hearings reach finality. The hearings have been held to establish whether there is a need to amend Section 25 of the Constitution. The committee, which has been hearing the public's views on the matter, is currently in the Western Cape – the last province it intends to visit – before sorting through the various views on the issue. Ramaphosa and his thugs plays this land theft a very devious way.  The way in which the debates around land reform have been allowed to degenerate and the public hearings to be hijacked by the ANC and EFF infiltrators to serve as a sort of referendum to show "support" to the Mugabean-style  land grabs.
Even hard-line white liberal traitors such as Max Du Preez now are slowly waking up from their 2000-year old Pre-Historic slumber- now noticing the (poor black) starvation disaster looming behind this utterly mad land theft intention . Wrote Du Preez: "   I addressed a group of senior business and professional people, most of them black, last week on the land issue. I was surprised at some of the reactions I got. I showed with hard facts and figures that there is a relatively small number of black South Africans who want to become farmers and that most of those who do want land for food production, only want small pieces of land. I quoted documents and studies showing that the failures of land reform since 1994 were more a reflection on government policies and incapabilities than on the Constitution; that most redistributed commercial farms were a commercial failure because the state failed to offer sufficient post-settlement support. Why would they get that right now, now that we're talking about a hundred times the number of farms previously redistributed?  Expropriation without compensation (or compensation well under market value) of urban land is very different from the expropriation of economically active commercial farms. I told my audience that according to the latest research, some 20% of commercial farmland had already moved into black hands, and that figure excludes the 15% of the total surface area of the country owned by traditional communities. The compromise would be an amendment to Section 25 of the Constitution that would satisfy the clamour for change, but not open the door to large scale expropriation without compensation that would damage agricultural output and devastate the economy."
Sadly for the whites in South Africa the toll of the bell now sounded their last hopes to remain owners of their own property. Ramaphosa- in true communist style- forced through this evil legislation on his own as he buckled under pressure from the EFF rats in order to save the criminal ANC's survival after the 2019 elections. Again whites had to be sacrificed to ensure Ramaphosa's own selfish interests and that of his bunch of ANC thugs. This "you stole our land" bullsh*t propaganda ploy now has been running for a couple of years to try to force whites into believing they really did steal the land from the "poor" ever migrating blacks.
We all know that to be a humongous pre-planned lie- but that is the communist- keep the lie running long enough and suddenly it become the "truth" – then eventually a law. This was their devious plan all along since they started that " you stole our land" kak……to eventually fart it out in a law to disown whites. With lots of smooth talk, guilt trip tickets  to whites, empty promises to blacks and sugar coating a poisonous Ivy- the bolts and nuts of this whole facade is to steal white owned land the "democratic way" for their  British corporate masters and black elite via their nearsighted and glutenous black masses.
It was  the same careless behavior of the naive whites that prevented them from realizing what was happening right under their noses- just like they ignored De Klerk and his NP political perverts when he lied about not handing the country at CODESA to the terrorist- and Peter Mokaba when the heathen first hollered that dreadful chant "Kill the Boer- Kill the farmer. " Today the whites lost their country to the communist through the treason of De Klerk and the NP whores – and whites  pay a terrible price for their foolhardiness by already sacrificing over 4000 white farmers and being pushed out of the job market into poverty. Now they will again be taken to the cleaners for the same reason- their foolhardy  arrogance and ignorance. What a bunch of gullible whoozies they are! 
Ramaphosa will force the law through- and Julius and his happy bunch of human dregs will do the "land invasion thing." Time for the whites to go into high  defensive mood now. Their war for the right to own land is about to begin again as in the Boer wars- either through the courts- but if that proofs to be futile…then there is only one way Africa truly understands quite well-  over the barrel of the gun. The alternatives for the faint-hearted  and white traitors is  either to flee the godforsaken country…or to loose your property Zimbabwe-style and forever live in tents and shacks as a nomad. I wonder how ol' Max, Piet "kopdoek" and Carl Niehaus and all the white liberal trash will swallow this piece of loosing their upmarket suburban homes? For too long whites have been playing  careless "footsy" games. Now they have to fight for their God-given rights- or become alien nomads in their own land they once called "home." 
Only fools living in a Cuckoo paradise such as Julius Malema , Andile Mxitama and their  troop of disillusioned Neanderthals will believe that bringing agriculture in South Africa to a screeching halt would "liberate" 70 million legal and illegal progressive consumers. Only fools living in a Cuckoo paradise such as Julius Malema , Andile Mxitama and their  troop of disillusioned Neanderthals will believe that bringing white owned business and investments in South Africa to a screeching halt would "liberate" 30 million legal and illegal progressive laborers.
Sez the red-capped weasel:" "I want to make a clarion call to fellow white South Africans: Don't be scared of the land debate, because the land debate is going to liberate you from yourselves."  Whites will be "liberated"  from themselves by loosing everything??? This certified nutcase really must make an appointment with his zoo-psychiatrist- PERIOD! Whites must start to take notice  from historical facts. You simply cannot trust a black man's promise – especially a psycho-schpatz the likes of Malema! . Was it not Dingaan that told Piet Retief "Come- and let us feast on our new land agreement?"  Was it not Mandela that said that white and black are equal and  all have the same right to a decent work, living – and the right to property? Well…we  all know what happened to Piet Retief and his band of liberal "negotiators" – and we saw what happened to whites in the labor market – and we now know  what is about to happen to that "right" to have the right to own property now don't we? Somehow white Afrikaners ' brains are wired backwards- they keep on failing  to notice the obvious and keep on repeating their age-old mistakes over and over again. Strange bunch of minions  they are- always end up as slaves- whether it is for the British or the black African- but submissive slaves of their own undoing they remain.
What the "Weasel " is not telling his directionless flock is that their madness will surely "liberate" them for one – from their food supplies. But then again we all are quite aware that Malema, Mxitama and their troop of disillusioned Neanderthals are nothing but British-controlled fools. What the "Squirrel " and the "Weasel's " main hidden objective is- is more important: To disown all white people in one single night of  the " Section 25 long knives." This forms part of the original communist ANC manifesto – and hidden agenda of the British banking establishment– to disown all whites, lay the country in waste and in chaos- and procure  the country and it's rich  mineral resources  at garage-sale prices. The foolish animal factory simply are exploited to do the dirty work through their political power base.
Read carefully what the communist manifesto states:
1    Abolition of private property.     
2    Heavy progressive income tax.
3    Abolition of all rights of inheritance.  
4    Confiscation of property of all white "emigrants " and  rebels. 
5    Central Bank.
6    Government control of Communications and Transportation
7    Government ownership of factories and agriculture.
8    Government control of labor.
9    Corporate farms, regional planning.
10    Government control of education.
But then again the ANC, EFF and BLF Communist Psyco-politician is basically a brain washer, he/she changes the minds of people to Communism this can be done, by a Psyco-politican on a large scale.  Mostly they are  telling the same lie over and over, by discrediting white nationalists  of the country they are working on, calling them names, or laughing at them in front or behind their backs.
The South African meltdown has been decades in the making and is the collateral result of an elite predation that has degraded structural elements needed for a healthy and resilient nation. The aftermath is "too much regulation at the bottom, not enough at the top": a pathological legislative and institutional structure in which elite interests have too much freedom to challenge and exploit democratic nation states, whereas middle, working and professional class actors, including small and medium-size private business, are economically, ideologically and politically constrained and suppressed to an excessive degree.
The end of the white civilization : A  mass suicide– not a genocide.
The signs are growing ever more ominous that we are currently nearing the end of the epoch of Western Civilization in South Africa as it has existed for more than 300 years. A growing number of scholars and commentators have started to point towards an inevitable and ignominious collapse of one of the greatest civilization in Africa the world has ever known.And this collapse is self inflicted!
The red lights in that regard have indeed been flickering for quite a while, but thus far nobody has wanted to take note of them… or more correctly, in true Pavlovian tradition, we have been successfully conditioned to completely ignore the ominous signs of our own demise as being an insignificant matter… even something to look forward to… a 'wonderful transformation' lying just behind the horizon in the new "democracy." ,-  a kind of singularity. Even more astounding is the fact that practically the entire white race in South Africa is currently subject to such an extreme psychological communist tyranny that the mere act of mentioning it would be enough to see oneself publicly ostracized and excommunicated from civilized society as so-called "racists." 
All those who have tried to do so during the past 20 years have paid an extremely high personal price for doing so. They have easily been marginalized and demonized causing the rest of the whites to all run for other countries or for cover. Due to this fact all resistance have been made practically impossible and consequently the most stunning aspect is the absolute speed with which this process of  white disintegration has been running its course. It is for this same reason, learning from the experiences of others.
Many conservative scholars are clear about the symptoms of this defeat, particularly the current self inflicted demographic winter being experienced by the South African white Boers/Afrikaners, what they however cannot agree on is the question of what has caused this and how it can be corrected? The main problem is that Western Man has become so technologically advanced that he has started to suffer from a 'god complex' – believing him to be 'the captain of his soul and the master of his fate', and as always in history – hubris comes before the fall.
One thing that history makes abundantly clear is that "he who does not learn the lessons from history will be condemned to repeat them" – and this is exactly what is currently happening to the whites in South Africa. Ironically they have forgotten one of their most historical cautionary tales – that of the Trojan horse which had been brought into the South African city to affect its defeat from the inside of CODESA.  It is therefore not surprising that this is exactly the same way in which the white civilization in South Africa is currently being destroyed – from the inside by their  own latest version of the Trojan horse- iow white traitors.
It was under these circumstances that a new pathology started rearing its ugly head among the white Boer/Afrikaner  people since 1994 – the pathology of self loathing and self destruction. Many people who struggled to identify this phenomenon merely ascribed it to ideological instead of pathological factors – claiming it to be respectively 'liberalism', 'socialism', 'nihilism' or 'cultural Marxism'. The reality however is that this ideological manifestation flowed from the pathology and not the other way round. We coin the term "Racechism" – deriving the word from the term masochism. It is well known that a masochist is person who suffers from a psychological condition in which he is imbued with a pathological desire to inflict pain on himself and often even to kill himself.
This pathology can be ascribed to many factors like rejection by the mother and/or the father during early childhood, bullying by siblings etcetera which causes self loathing and self hatred. Whatever the reason for this pathology – one thing is very clear, namely that it exists as a matter of fact, that it is a serious condition and that it cannot simply be argued away but has to be treated. It is for instance useless to simply try and rationally convince a masochist that it is not in his ultimate best interest to continue inflicting pain on himself or kill himself as he simply can't resist his own urges.
The pathology of the Racechist is exactly identical to this, the only difference being that where the masochist wishes to inflict pain on his own body, the Racechist has subsumed this urge in favor of a much more desirable version of rather inflicting pain or death on people like him i.e. people of his own race. It is uncertain how long racechism has existed as a pathology, one thing that is however very clear, is that it has found fertile soil in the horrors of the First and Second World Wars. When this was followed by the era of the beta males, racechism received all the oxygen it needed to flourish like a weed and this was exactly what has happened during the past 20 years in South Africa. The weed of self-destructive white Racechism would flourish and grow to such an extent that it would in time actually become the default position the South African Boer/Afrikaner culture – in other words the weed has grown to supplant the crops – thereby becoming the new crops. The will to resist this communist onslaught against their lives and property long ago faltered. There is no more Alpha males to stand up as leaders anymore – but mostly the majority is a bunch of useless Beta males – wimps to the communist oppressors – and destroyers of their own race. There then factually is not a "genocide" in progress in South Africa as everyone were made to believe- but the REAL  truth is there is a a mass SUICIDE in progress.
SOURCED:
https://www.msn.com/en-za/news/politics/anc-president-ramaphosa-announces-move-to-amend-sa-constitution/ar-BBLkDe2?li=AAaxc0E&ocid=ientp
WHITE NATION– WE DO NOT HATE WHITE LIBERALS– WE SIMPLY DESPISE THEM!!
C'MON- SHARE OUR LINK