Do you have news to tell us? Send your e.mails with news and inquiries to: w.nation@mail.com
Register with us for free to follow our news on the right-hand tab
COMMENTS CLOSED TEMPORARILY 
Article posted  by: White Nation correspondent Cape Town 04 August   2018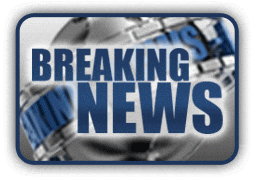 SOUTH AFRICA– THE GLOBALIST's  COMMUNIST WASTELAND DOWN SOUTH
THREE former National Party ministers, including strongman Magnus Malan and one who is still alive, have been named as alleged central figures in a paedophilia ring that operated during apartheid.
Investigations into Malan, former SANDF minister of defense, as well as John Wiley, minister of environmental affairs and another minister, who was considered a possible successor to then president PW Botha and who is still alive, were halted by the police and the investigating officer hounded from service in the 1980s.  These and other explosive allegations are contained in The Lost Boys of Bird Island, a book by former policeman Mark Minnie and ex-journalist Chris Steyn, which hits the shelves on Sunday.
The three were involved, along with disgraced Port Elizabeth businessman John Allen, in ferrying colored minors to Bird Island in Algoa Bay near Port Elizabeth where the children were molested and forced to satisfy the older men's sexual fantasies. Malan died in 2011, while Wiley and Allen both officially committed suicide in 1987. The third minister is believed to have had a holiday home in the Eastern Cape, was a senior member of Cabinet and considered a front-runner to take over the reins from Botha. His identity was withheld by the publishers based on legal advice.
One child was maimed when a gun was thrust up his anus and the trigger pulled. He was transported by helicopter to a local hospital and treated under guard. The book's commissioning editor Maryna Lamprecht, from Tafelberg Publishers, says the story is important because it further exposes the depravity of the apartheid system. "It dehumanised people in every possible way, even to the point of exploiting vulnerable children sexually to satisfy the needs of powerful politicians." 
Read an extract from the book: We called him 'Ore'
The book claims that Malan, who was called "Ore" (Afrikaans for ears), commandeered air force helicopters to take him, his friends and the children to the island, sometimes for days. It also places Malan lying in a bathtub in a rented flat in the city where a young boy was also sexually assaulted.
Magnus Malan– apparently this much honored general had much more personal dark secrets than military secrets to hide.
Minnie was a detective at the police's narcotics bureau in Port Elizabeth in the 1980s when he came across allegations that children were recruited by Allen, a local environmentalist, diver and businessman, to perform sex acts on him and the politicians. Steyn was a journalist at the Cape Times who investigated the apparent suicide of Wiley, the only English-speaking member of Botha's cabinet and a colorful socialite in Cape Town. Allen was found with a single gunshot to the head on a beach  outside Port Elizabeth after he missed a court appearance in connection with the possession of pornography. Wiley was found dead in his home in Noordhoek, near Cape Town, shortly after.
Both Minnie and Steyn were not convinced that Allen and Wiley committed suicide – and believed that there was a conspiracy from the highest levels of government to prevent information linking National Party luminaries to pedophilia from leaking out. Minnie was intimidated and forced to resign from the police while Steyn's full investigations were never published by the Cape Times.  Steyn confronted Malan in later years at his home, but the former head of the army and defense force who helped devise Botha's "total strategy" against the liberation movements would merely respond with: "What is a pedophile?"
Read the book editor's notes: Nothing more that can shock us… or so we thought
* The Lost Boys of Bird Island, by Mark Minnie and Chris Steyn, is published by Tafelberg Publishers and retails for R280. It is available from today.
SOURCE:
https://www.news24.com/SouthAfrica/News/magnus-malan-two-other-national-party-ministers-were-paedophiles-20180805
EDITOR's FOOTNOTE:
( Look- We all are quite aware of the vile National Party and all it's despicable dark secrets- which are quite a bag full. They were nothing less but a bunch of political thugs- just like the ANC is today- which also by incident are dehumanizing and  discriminating against white Afrikaners- and also-like the apartheid regime- are a fully race-based regime in favor of blacks in turn- only worse. That Allen and Wiley most probably were "silenced" also cannot be discarded- and most probably if so- it would have been the job executed between  the National Party's  two evil brothers- Neil Van Heerden who was head of the National Intelligence – and their personal "executioner" – "Lang Hans" Van Rensburg- who also were responsible for many other assassinations such as Dulcie September, Robert Smit, Anton Lubowski, and many more that posed a threat to their absolute inner circle"Broederbond"  rule.  So we very well could believe that.
The National Party was not as much a government as they were a hoodlum mob. But also so does the ANC have their own little  black book of secrets, horrors  and assassinations such as Terreblanche, Mokaba, Modise , Hani and so on. They also have their 'Shapville" massacre in the Marikana incident- a copy reincarnation of  the Sharpville incident- and then also the Shell House massacre of the Zulus- and yes- their dark secret about the Quatro camp atrocities they committed against their own people pre-1994 .  They also have 119 discriminatory laws on their books against white people. They also reserve jobs and royalties for blacks only- the only difference is they do not display signs reading "blacks only"- but rather coined it with "smart terms" like BEEE, AA and so on.
 What then is so different between "apartheid" and "democracy?" The answer is nothing– one was white racism- and one is now black racism- irrespective what the donkey media or ghoulish politicians try to tell you. So our farce "democracy" is not that "holy grail" the commi rats and liberal cockroaches want to make it to be at all.  Whether this atrocity against little innocent children was committed by either whites or blacks- it is repugnant , vile and inexcusable- no matter what race is/was  involved.
The most disturbing fact is that these monsters were not caught while in the act- and none so far has been apprehended- but all slipped through the security net of justice. They enjoyed "indemnity" just as the monsters of Quatro. Marikana, Shell House and many other human rights violators got away – simply because they were "politicians" ….the "elite." That is why all politicians must be done with- once and for all. They are filthy creatures to say the least. They never do a honest day's work- but they live in splendor at our hard working tax payer's expense- and belong to "secret" societies that commit the most horrendous crimes like this…and get away with it. It happens all over the world. How come free people still vote them into power to govern them is a very unanswerable mystery. The free world can do without politicians and the corporate bankers that support them with bribes for that matter. 
So- to point out and single out " Apartheid" as the only evil system and not include the evils of this farce "democracy" borders to deliberate arrogant ignorance. "Apartheid" or "Democracy"- both are evil twins – each with their own closet full of repugnant skeletons. But because the ANC now controls the prosecuting organs- everyone must keep quiet out of fear of retaliation- as did the National Party. 
 About Magnus Malan- well- THAT is real a shocker to say the least for such a honorable military strategist-  if true and not a well orchestrated smear campaign ! We also despise the National Party "Broederbonder" hoodlums as much as the rest of South Africa despises them for all their corruption and  treason – but please Me. Maryna Lambrecht- as a white Afrikaner yourself to now come and drag that old  battered "apartheid" horse into the picture really is pathetic! It appears you want to take a swipe against all white Afrikaners as well. You start reeking like liberal lavender.
Remember your own parents lived under that same "apartheid" era- send YOU on "apartheid" salaries they earned from "Apartheid" jobs they themselves embraced – to a good tertiary institution and ensured YOU got a nice job..not so? .So don't you go yapping too much about 'apartheid" and "depravity " when you yourself licked a plenty from the cream of that cake. "Apartheid" did not "deprave" you of anything- but in contrast did quite a good make-over job of you – by the look of it? You sound so much like this white Afrikaner scumbags that also went to "Apartheid" schools, Daddy and mommy had nice "apartheid" jobs- Afrikaner kiddies enjoyed every possible royalty "apartheid" could present- now they either sneak around on the social sites as ANC traitors and pimps – who suddenly had a morallly "mind change" about "apartheid " and now are acting against their own race – "reporting" other whites for "racism"- or sit on Facebook and report posts- or act as "administrators"  – " banning" other whites for so-called "hate speech!" Talk about treacherous hippocracy! Filthy white reptiles they are indeed. 
 As I can remember Tafelberg Uitgewers – since 1951- made quite a few bucks and became a well renown business out of  the same "apartheid" piggy bank too. Tafelberg Uitgewers made most of their profits from Afrikaans speaking people. But like most shrewd corporate businesses they also changed their sails to the most favorable wind after 1994- suddenly becoming "apartheid" haters as well. Follow the money line. To now come and blast "apartheid" for the sins of a few despicable National Party members is a bit low to stoop- and borders to liberal hippocracy. Mark Minnie and Chris Steyn we can understand- being a journalist for the liberal Cape Times tells us much about one's cultural preferences and moral values. O- and we can bloody well guess who that minister is who have that snug holiday home in the Eastern Cape. Politicians in general are a filthy bunch- and the only good politician is a dead politician. I suppose we will have to wait another  couple of years to find out what this current ANC disgrace was hiding under their carpet as well- and believe you me- from facts we gathered they will make "apartheid" look  like a kindergarten picnic!!  -Ed)
WHITE NATION– WE DO NOT HATE WHITE LIBERALS– WE SIMPLY DESPISE THEM!!
C'MON- SHARE OUR LINK