Do you have news to tell us? Send your e.mails with news and inquiries to: w.nation@mail.com
Register with us for free to follow our news on the right-hand tab
COMMENTS CLOSED TEMPORARILY 
THIS ARTICLE CONTAINS GRAPHIC IMAGES- VIEWER DISCRETION IS ADVISED. 
ALSO VISIT:
The naked truth about South Africa – Stephen McNallen
Ramaphosa eyes the Chinese to bankroll his stimulus program
Julius Malema tabled draft to nationalize Reserve Bank
A Racist communist famine grows in South Africa
EFF: " Whites must not have access to food, education, jobs, land or any other basic things"
African theft of the white man's land
Article posted by: White Nation correspondent Adelaide AUS  August 18 2018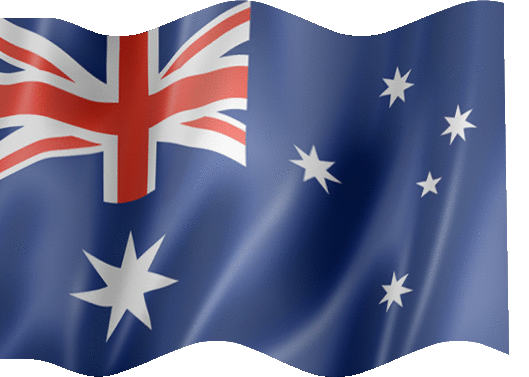 AUSTRALIA
IN a surprising turn of events the  Australian parliament here in  the state of New South Wales the day before yesterday – unanimously approved a motion that acknowledges the ongoing genocide against whites in South Africa- as well as opposition to the communist "expropriation" of white owned land without compensation.
The motion is – since "apartheid" the first of it's kind from an international country against the ANC regime's discriminatory policies against whites – as well as the first country that openly acknowledges the fact that there is a white genocide ongoing in that country- an issue many "political correct" countries rather prefer to ignore. Further more did the motion address the discriminatory issue of land "expropriation" without compensation- iow illegal white farmland theft by the ANC communist regime of South Africa to boost a  devious  hidden self enrichment agenda .
The full motion is as follows:
LEGISLATIVE COUNCIL. MINUTES OF PROCEEDINGS No. 167. THURSDAY 16 AUGUST 2018
VIOLENCE IN SOUTH AFRICA
Order of the day read for resumption of the adjourned debate of the question on the motion of Revd Mr Nile:
That this House notes:
(a) Articles 2 and 3 of the Convention on the Prevention and Punishment of the Crime of Genocide,
(b) a political culture of racist violence has been fostered in South Africa, which can be witnessed by: (i) the recent revival of a revolutionary hymn to "Shoot the Boer" among the political elite, (ii) the statement of former President Zuma that "We are going to shoot them with machine guns … shoot the Boer, we are going to hit them, they are going to run," (iii) the statement of Julius Malema that "We are not calling for the slaughter of white people, at least for now" and more recently that "the time for reconciliation is over" and furthermore that "go after the white man. If you cut a white man they feel terrible pain," (iv) whites, who make up under ten percent of the national population and who have been farming the land for over 350 years, are routinely referred to as "settlers" by government officials, (v) the South African Parliament under President Cyril Ramaphosa recently voted in support of a motion to accelerate the expropriation of white owned and cultivated farm land without compensation to the owners, and
(c) this dehumanization and targeting of an ethnic minority has created an environment where:
2894
Legislative Council Minutes No. 167—Thursday 16 August 2018
(i) white farmers are allegedly five times more likely to be murdered than the general population of South Africa, with an estimated four thousand already killed since the ANC came to power, (ii) farm attacks are often characterized by extreme brutality, which includes the physical dismemberment, torture, and rape of the victims, and also involves the killing of children and infants in horrendous ways that suggest hate is a motivating factor, (iii) there is a view that authorities are not treating the farm attack phenomena with the urgency it deserves.
2. That this House calls on the Government to:
a. As a matter of principle, strongly condemn: (i) any and all calls for the killing, marginalization, persecution, victimization and targeting of any racial minority group in the Republic of South Africa by any of its officials, past or present, (ii) Any law that unjustly expropriates land from any individual without fair, just and equitable compensation,
b. call upon the foreign mission of the Republic of South Africa to confirm the veracity of the factual statements listed in point 1 above,
c. Call upon the Commonwealth government to raise the issue of the alleged racial targeting of farmers in the Republic of South Africa, and to do so in the appropriate international forum, and
d. Investigate what New South Wales can do to assist the victims of any racist violence committed against the Boer and white farming community, including investigating the possibility of offering to resettle victims here, or assisting their resettlement in another appropriate jurisdiction.
Debate resumed.
Mr Harwin moved: That the question be amended by:
Omitting all words after "Genocide" in paragraph 1.
Omitting all words after "That this House" in paragraph 2 and inserting instead: "strongly condemns:
(a) any and all calls for the killing, marginalization, persecution, victimization and targeting of any racial minority group in the Republic of South Africa by any of its officials, past or present, and
(b) Any law that unjustly expropriates land from any individual without fair, just and equitable compensation."
Debate continued.
Mr Franklin moved: That the amendment of Mr Harwin be amended by omitting the word "minority" from paragraph 2(a).
Debate continued.
Question: That the amendment of Mr Franklin to Mr Harwin's amendment be agreed to—put and passed.
Question: That the amendment of Mr Harwin, as amended, be agreed to—put and passed.
2895
Legislative Coun
cil Minutes No. 167—Thursday 16 August 2018
Original question, as amended: That this House notes:
Articles 2 and 3 of the Convention on the Prevention and Punishment of the Crime of Genocide.
That this House strongly condemns:
(a) Any and all calls for the killing, marginalization, persecution, victimization and targeting of any racial group in the Republic of South Africa by any of its officials, past or present, and
(b) Any law that unjustly expropriates land from any individual without fair, just and equitable compensation.—put and passed.
This guy speaks absolute truth T O BLACKS.

Posted by Paul Jay on Wednesday, August 15, 2018
The Hyenas started their attack…
ALREADY the ciommunist regime of Ramaphosa started to "expropriate" white owned land illegally.  The rats in control  has begun unilaterally expropriating farms against which land claims have been lodged and where price negotiations with owners have stalled. Two game farms in Limpopo appear to be the first properties that will be expropriated without following a court process. The owners, who dispute the validity of the land claims lodged against their property, want R200m for the land, while government has offered them a paltry sum of R20m.
A letter written to Akkerland Boerdery, owners of a luxury hunting farm in Makhado in Limpopo, read in part: "Notice is hereby given that a terrain inspection will be held on the farms on April 5 2018 at 10am in order to conduct an audit of the assets and a handover of the farm's keys to the state." Mashile Mokono, head of the land reform office in the ministry of rural development and land reform, told City Press' sister newspaper, Rapport, that the minister was committed to "speeding up " land reform- aka land theft.
Mokono said that just this past week, Land Reform Minister Maite Nkoana-Mashabane signed another two final orders for expropriation in terms of section 42E of the Restitution of Land Rights Act, where negotiations have become deadlocked. While government is willing to pay ( a minimum sum far below the value) for the land, the Akkerland case comes as the ANC's top structures ( land grabbers) have decided over the past weeks that government must urgently proceed with "test cases " in order to test the concept of expropriation without compensation. Mokona emphasized that there was no talk of expropriation without compensation, but that the courts would have to give clarity on what constitutes "just and equitable" compensation.
A 2006 Government Gazette shows that the Musekwa tribe lodged a claim against the Akkerland Boerdery as far back as 1996. Various legal experts are of the opinion that in certain circumstances, not paying any compensation may be "justified "– and that it is therefore unnecessary to amend the Constitution, but the courts have not yet ruled on this point. Akkerland has obtained an urgent interdict in the Land Claims Court to prevent its owners' eviction from the farms. The interdict is valid until a court has ruled on the matter. The department is opposing the court application.
Annelize Crosby, legal adviser of agricultural body AgriSA, expressed concern about the Akkerland case, saying that the organisation was only aware of one other case where a land claim dispute had resulted in expropriation, and that was after the Land Claims Court had ordered it in 1997. "What makes the Akkerland case unique is that they apparently were not given the opportunity to first dispute the claim in court, as the law requires," she said. Linda Page, spokesperson for the department of land reform, said section 42E of the law makes provision for the minister to intervene to purchase, acquire or expropriate property for the purpose of land reform.
A total of 23 such cases have been finalised since 2007: one in KwaZulu-Natal, seven in Limpopo, 14 in Mpumalanga and one in the Northern Cape. It is unclear how many of these cases ended up with farmers eventually agreeing to take the compensation offered. According to court papers in the Akkerland case, a "notice of intention to expropriate" was sent to the owners in October last year. The owners made representations in which they disputed the validity of the claim and the proposed amount of compensation. Nkoana-Mashabane, who was appointed to the portfolio in March, authorized the expropriation in April.
Theon Smith, Akkerland's attorney, confirmed that they were disputing the price that government had offered for the farms, but also the Musekwa community's claim to the farm. Smith said the upsetting part of his client's case was the fact that the minister ignored legislation that requires Akkerland's owners to be given an opportunity to make their case in court. The owners argue that the land reform commission itself initially found that the Musekwa community's claim was only proven in respect of one of the two farms, Lukin 643. After additional research, the commission also allowed the claim in respect of Akkerland's second farm, Salaita 188. But Akkerland says the claim has never been proven. Negotiations began in 2013 and, according to the department, Akkerland was willing to sell the farms.
However, Akkerland also had an offer of R20m from Coal of Africa, which wanted to buy the farm for the controversial Makhado coal mining project. This was, however, subject to the approval of the land claims commission because of the pending land claim. DDP Valuers, hired by government, put the value of the property and all the improvements at R20.75m in 2015. The Valuer-General approved the amount and it was offered by the government as compensation. Akkerland has, however, disputed that the compensation is reasonable. According to Akkerland's court papers, the owners had an independent valuation done in 2011 which put the value of the farms at R200m.
In other correspondence that has been submitted to court, Akkerland said it had received a valuation of R50m in 2011, and that was only if the farms were developed into an eco-estate with 300 stands. Smith did not want to comment on these apparent inconsistencies. In another test case before the courts that AgriSA is also involved in, owners are challenging the Valuer-General's determinations in respect of compensation to be paid for expropriated property.
Last week, Rapport reported that more than 30 property owners in KwaZulu-Natal are facing expropriation because they refuse to accept the Valuer-General's valuation. They are of the opinion that the joint value of their property is R760m, while government is offering R460m. These farmers are disputing the formula that the Valuer-General uses to determine the value of property. According to them, the formula puts too little emphasis on the market value of land, improvements and the existing purpose for which the land is used. Three other factors prescribed by the Property Valuation Act are: how the property was acquired, how much state assistance the land owner received over the years and the purpose of the expropriation.
The voice you never hear – South Africa

When people voice their opinion in any other language but English, the media and the world does not hear. This voice is in Sepedi, one of the local languages in South Africa at a land meeting. We have added the text so that the world can see what he is saying #southafrica #landgrab #malcolmturnbull #peterdutton Most of the locals at this meeting was against the land grab. Watch till the end

Posted by South African Aussie on Sunday, August 5, 2018
AfriForum – a white civil rights movement in South Africa- published a list on its website today of farms that are apparently identified by government to be expropriated without compensation in the weeks to come. This follows the ruling ANC's announcement earlier in the week that the party had identified 139 farms for this purpose. The list of farms was kept confidential, however, and neither the party nor government was willing to make the list public.
AfriForum obtained a document, however, that is being circulated in the Department of Rural Development and Land Reform as a list of white only farms that will serve as test cases for this purpose. The document does not contain the details of 139 farms, however, but of 195 properties. AfriForum appeals to the public to study and share the list so that the relevant farm owners can contact the organisation to prepare for a joint legal strategy.
Ernst Roets, Deputy CEO of AfriForum, says that a preliminary investigation indicates that the list probably contains many farms that have no history of land claims and on which there currently exist no dispute between the owners and the state. "We expect that many a land owner will be shocked to learn that their property has been identified for this purpose. This is exactly why it is so important that the list be shared and for people to contact us."
Roets adds that the document should serve as a wake-up call to those passive  whites who still believe that government has "good intentions "– and who still wonder whether expropriation without compensation will truly lead to greater food security. "It is clear that the motif surely isn't to correct historic mistakes, but that the process has ulterior political motives."
More gun toting twats. Wonder what will be done about these?

Posted by Craig Pederson on Tuesday, August 14, 2018
INTERNATIONAL WORLD…..please watch what YOU have done to a once peaceful country called "South Africa." This is YOUR brainchild…and YOUR legacy. This is YOUR mentally deranged idea and YOU  created it……
To all my international friends – please watch this horror South African reality "show"!

Posted by Johan Jp Gous on Wednesday, August 1, 2018
https://www.facebook.com/afrikanereenheid/videos/2150919291805486/?t=13
" I SPEAK ON BEHALF of a sizable portion of South Africa who would once and for all like to know exactly which whites stole which pieces of land and from which blacks. The message that goes out from the presumptious EFF and thus indirectly from the ANC is that all land was stolen from all blacks by all whites… Not only does Juliass malema makes such false statements, but many others too who support him, so this is a serious issue which requires serious clarity. Let's look at one small example. In 1834 the king of the Pondos, King Faku, gave the land between the Mbashe and Mkomazi rivers to the Dutch settlers on the condition that they go and live there. He wanted them as a buffer between him and Dingane who constantly stole his cattle and tried to chase him off his land.
Another agreement was in February 1838, when Dingane himself signed a treaty allowing Piet Retief and his group of approximately 100 Voortrekkers to occupy the land between the Tegula River and Port St. John's.. (a copy of this agreement can still be found today). In 1825, when Shaka met the British for the first time, he allowed the British to take control of what was then called Port Natal, and, in return for this gesture, 2 British commanders, known as Fynn and Farewell, presented Shaka with beads, brass, blankets made of cloth, and other small inventions that could have very easily been brought over by ship.
These are just a few examples of some land that whites legally, or by mutual agreement, acquired from blacks. These stretches of land, and the farms on this land today, certainly cannot be defined as stolen… Our history is littered with such barters and gifts, where land was traded for cattle or in many cases given as a reward for returning lost or stolen cattle from a neighbouring tribe to its original tribe. As for King Faku, the question is whether the land was Faku's to give in the first place. He, or his predecessor, undoubtedly took it by force from another hapless black tribe… Stealing, you may call it.
Of course Dingaan also tried to get his hands on it. He, and particularly Shaka before him, "stole" massive pieces of land; in fact they chased the Matabele people off their land, all the way to Zimbabwe where they still live. The Matabele may argue that a large part of South Africa rightfully belongs to them and that the current black inhabitants should depart. Needless to say that, even before the black tribes started "stealing" land from each other, the San people lived here. They have the strongest claim of all. To add a twist, by studying old documents and reading old diaries, you discover that vast areas of land were uninhabited when the Dutch arrived, basically no-man's land. These areas got occupied and vacated almost at random, as a result of regional wars (or exterminations by other tribes) that took place from time to time.
The only difference between the Dutch who settled there and the previous occupants, who were gone, was that the Dutch were able to defend their positions and were not driven away. I'm not sure how to bring this letter to the attention of juliass mal malema and those who think like him. It is a very serious issue, since the disregard of treaties, no matter how old, tends to de-stabilize whole regions. We need clarity about the grounds on which juju mal malema's own claims are based… If he is not interested in historic fact or the historic treaties that his forefathers entered into (not to mention those made by the ANC with the NP in 1994), and if he simply wants to seize land belonging to whites, then he is of course, planning to cause unrest, #RaceagainstRace ….To My Critic's it's Not a White Thing, It's The Right Thing…" – Anand Chetty
CAUTION: GRAPHIC IMAGES- NOT FOR SENSITIVE READERS
The brutality of farm murders

Posted by Afrikaner Eenheid on Thursday, August 9, 2018
The shocking scenes below of a farm attack where an elderly white farmer was tortured and then executed with a shotgun. This is graphic but everyone must see how barbaric and sadistic these black attacks are. We have permission from the family to use these images. This is what "land expropriation" is all about- hate propaganda from the ANC and EFF to incite brutal murders on innocent farmers like this to accelerate their land theft program. It is time the international world- like Australia- steps in and stop this brutal African regime as this scene soon will start playing itself off in many European countries as well as the US of A.
There were 5 farm attacks the past 2 days
Henry Geldenhuys of TLU SA says that according to their statistics there is a farm attack every single day of the year somewhere in South Africa and on average a farm murder every sixth day . So far this year, there were 244 farm attacks and 38 farm murders .
The attacks were as follows :
– On Tuesday night black terrorists attacked the farm Honingsnest North of Pretoria seriously assaulted 2 farm workers and raped a woman in front of the men when they were tortured in an attempt to get information about valuables in the house of the farm owner . The attackers never attacked the farm owner .

– Gerhard [ 77 ] and Beatrice Badenhorst [ 76 ] were asleep at 0200 Wednesday morning on the farm Sandrift outside Brits when they woke up when a black thug was standing next to their bed with a knife . Gerhard tried to grab his firearm but the thug took the firearm from Gerhard and shot Gerhard , luckily he was not fatally wounded .The thug than ran away . Gerhard was taken to hospital to be treated for a flesh wound
– An attack took place Wednesday around 2030 on a farm near Lichtenburg in North West . The 65 year old farm owner heard how thugs were busy breaking into his house . A shootout ensued in the passage way of the house and one thug was shot dead and the others ran away .
– Another attack took place Wednesday night at Vastfontein, Hammanskraal, Gauteng . Two workers were shot and again a woman was raped . The dogs on a neighboring plot were killed before this attack . It could be the same thugs of the Honingsnest farm attack .
– The whole one side of a 45 year old man's face was shattered – with a deep dent in his face – when black thugs attacked him on a farm outside Mbombela . He was home alone with his 2 children .Only his wallet was taken . He was taken to the Nelspruit Medi Clinic with a completely shattered face . He was hit in the face with a heavy object .
Never seen before footage (full documentary) of the reality of FARM MURDERS in South Africa by Carte Blanche

PLEASE HELP TO MAKE THIS GO VIRAL AROUND THE GLOBE!All it takes is a simple "Like" & "Share"!(Added link!: For a link to the latest documentary about Farm Murders see the bottom of the post) – DON'T MISS IT!So …..the video documentary by Carte Blanche's award-winning investigative journalist, Devi Sankaree Govender about the reality of Farm Murders (Genocide) in South Africa, is posted here for the World to see. Please share, and share again!Ruda Landman, also an award winning investigative journalist for Carte Blanche, also produced a SHOCKING documentary, that was also RECENTLY REMOVED about the same topic many moons ago. Part 1 thereof here: https://www.youtube.com/watch?v=3S71PbichSw and Part 2 thereof here: https://www.youtube.com/watch?v=X38CW6l-em4WHY DID YOU REMOVE IT? Links to the attached video (with media commentary) can also be found here:https://sa-news.com/farmmurderscarte-blanche-directly-links-julius-malema-to-farm-murders-video/#FarmMurders Carte Blanche Directly Links Julius Malema To Farm Murders! Sa News [VIDEO]https://sa-news.com/wp-content/uploads/2018/05/carte-blance-and-julius-malema.mp4?_=1Shocking, Carte Blanche directly links Julius Malema to different farm attacks across South Africa – News Soweto https://newsoweto.co.za/shocking-carte-blanche-directly-links-julius-malema-different-farm-attacks-across-south-africa/ https://www.facebook.com/sowetanpolitics/videos/982023401974256/Carte Blanche discovers farmers are more likely to be murdered than police officers – MyTvNewshttp://www.mytvnews.co.za/carte-blanche-discovers-farmers-are-more-likely-to-be-murdered-than-police-officers/ Carte Blanche: "Since 1990 more than 3 500 farm attacks have been reported. These figures represent 10% of all commercial farmers in South Africa. More shocking statistics suggest that a farmer's chances of being murdered are double that of a police officer. Farm attacks are often associated with extreme levels of violence and brutality. Carte Blanche investigates the motives behind these attacks"http://www.mytvnews.co.za/carte-blanche-discovers-farmers-are-more-likely-to-be-murdered-than-police-officers/Another link to the full video here: https://www.facebook.com/dee.nel000/videos/10155082806608144/Even though the attached video to this post is shockingly jaw-dropping, an EVEN BETTER AND MORE COMPLETE documentary was recently published by a Canadian investigative reporter, Lauren Southern, titled "Farmlands 2018 Official Documentary" that is quickly nearing 1,000,000 views! Dont miss this one!https://www.youtube.com/watch?v=a_bDc7FfItk&feature=share#EndOurGenocide #FarmAttack #FarmMurder #GuerrillaWar #Terrorism #Trump #Torture #GenocideSouthAfrica #KillingTheBoer #KillingTheFarmer #KillingWhites #RacialKillings #RacialAttacks #BlackOnWhiteHateCrimes #LaurenSouthern #FarmLands

Posted by Willie Jordaan Attorneys/Prokureurs on Thursday, July 5, 2018
SOURCES:
https://m.news24.com/SouthAfrica/News/state-takes-first-farm-20180818
EDITOR's FOOTNOTE:
( We applaud the Australian parliament for at last act honest- and coming to terms with the fact that there is a definite government instigated genocide and gross discrimination in progress against the white Afrikaans speaking people and farmers of South Africa. For 20-odd years white conservative stalwarts and activists across the world has been battling to awake a slumbering international community   to the disgrace and corporate funded discrimination and genocide against the white Afrikaner community they  created in South Africa by forcing a international  acknowledged  terrorist movement into control of that land.
Now it seems the chances for whites and other minority groups to secede from this evil communist dispensation is a step closer to reality. The land "appropriation" scam is just another segment in alienating whites from the land- and secondly it is done to benefit the ANC rat pack again. Globally whites must start realizing that they are in a similar situation as the whites in South Africa. France, the Netherlands and Sweden are already off the map. We need to consolidate and pool our efforts to fight off this onslaught on our brothers and sisters all over the world.
O proprietário irlandês descobre as alegrias das fronteiras abertas…O proprietário da casa na cidade de Dublin entrou em sua casa, destruída pelo fogo, para verificar o seu estado, quando viu que já estavam morando em sua casa, e se recusou a sair e foram atacar o proprietário para voltar para casa dizendo que era deles. Irlanda está experimentando uma crescente onda de problemas desde que o governo abriu as fronteiras.

Posted by Opressor de direita on Monday, July 24, 2017
The Irish owner discovers the joys of open borders.The owner of the house in the city of Dublin entered his house, destroyed by fire, to verify his state, when he saw that they were already living in his home, and refused to leave and went to attack the owner to come home saying it was Them. Ireland has been experiencing a growing wave of problems since the government opened its borders. Soon the "private property expropriating" in Europe will begin as well- just as in South Africa.
Ramaphosa's rhetoric is an echo of one of Africa's worst racist strongmen. Land seizures won't bring South African land into "full use", as he claims. It will mean productive land falling into the hands of ANC thugs who will be too corrupt, incompetent and greedy to do the hard work of working the land. Many foreign companies- especially from China- are eyeing many farms for a long time now because of rich deposits of mineral wealth underneath that soil, but because the white farmer is reluctant to sell- now " Ramaparra" the Squirrel was sent in by his walking dead Zombies  in Lethuli-House specifically to accelerate the land 'appropriation" gold skulduggery to oust that white farmers in order that the ANC simply can "walk in" and take the farm without a single penny being paid – or a single shot being fired. Those 195 farms fall in the area of RICH natural resources. Gold, coal, platinum, baryte etc. The ANC, with their Chinese dicks are going to rape South Africa before the country finally collapses. Then Cyril and his warts will high tail it to Dubai.
This was Ramaphosa and his ilk's little hideous plan all along- to start a lie that whites "stole" the land – spread it- and make it law to grab white owned land.
This is how the ANC is spreading that lie…
For instance: The land in the area known as Mpumalanga today was not stolen or unlawfully taken from anyone, the Voortrekkers obtained the land legally from the then Swazi king by means of bartering with, among other things, livestock. The Swazi king, Mswati III, confirmed this yesterday, 2 August 2018, during talks between the king and a delegation of various groups from the Afrikaner community under the lead of Mr Werner Weber, the FF Plus's provincial leader in Mpumalanga. The FF Plus's national chairperson, adv Anton Alberts, accompanied Mr Weber.
ANC rats licking their lips
ANC rats also are licking their lips to grab farms from "expropriated white farmers- as Mugabe and his wolves did in Zimbabwe. A clear case of what is about to happen- can be seen in a case recently in South Africa where  Minister of land reform Gugile Nkwinti helped his buddies procure a R97 million farm in Limpopo, even though neither had any agricultural experience nor any ancestral claim to the land.
A report by the Sunday Times has exposed a pretty shady little – and by little we mean pretty f*cking big – deal between land reform Minister Gugile Nkwinti and a Luthuli House comrade. Nkwintini had helped Errol Velile Present and his partner Moses Boshomane, neither of whom had ancestral claim to the land or any agricultural experience, by introducing Present – who had been on the hunt for a piece of land – to head honchos in the department. Eight months later, the Bekendvlei Farm in Limpopo was bought by the department of land reform for R97 million and handed over to Present. The newspaper reports that senior ANC government officials had fast-tracked the deal, bypassing departmental procedures to make it happen. The ink had barely dried on the deal, when minister Nkwintini – who admitted to getting R2 million out of the deal – gave a speech at Present's wedding.
A little while after the two took ownership of the farm, the money had run out and 31 workers could no longer be paid, the farm became run-down and wages to the rest of the staff weren't paid for five months. As part of the land handover, present was given an additional R30 million for salaries, machinery and infrastructure development, but is didn't take long for things to go South. 3 000 heads of cattle worth R18 million was quickly sold off and farm equipment and machinery started going missing.
The "law" now will be  exploited  to leave the white farmer defenseless and bulldozer the white farmer off his land. When Ramaphosa, his closest alley and padawan Malema and their cohorts approve the changing of their constitution-  they have an open cheque to grab white farms for themselves and their cohorts- or can sell that farm to their Chinese, British and Indian buddies who slowly are busy capturing the country through the ANC's bank accounts  – and rake in the millions from stolen " mineral rights" negotiations. This happened in Zimbabwe where Chinese farmers have taken over formerly white-owned farms for the first time, investing millions of pounds into tobacco production.(Link)
For too long this evil black radical spirits have been taunting, oppressing , discriminating against and murdering peaceful whites. Time came when whites must stand together- get that guns- and teach this evil Tokoloshi spirit a good solid lesson the British and 7 communist countries learned the hard way- don't f*ck with a Boer! And believe you me- they will get AMPLE support from the Indian community and many smaller black tribes. AS for the Cape Colored…well- that is a topic for a lengthy debate. –Ed" )
WHITE NATION– WE DO NOT HATE WHITE LIBERALS– WE SIMPLY DESPISE THEM!!
C'MON- SHARE OUR LINK