Do you have news to tell us? Send your e.mails with news and inquiries to: w.nation@mail.com
Register with us for free to follow our news on the right-hand tab
COMMENTS CLOSED TEMPORARILY
SOUTH AFRICA– THE GLOBALIST's  COMMUNIST WASTELAND DOWN SOUTH
BLACK South Africans slowly are coming to the realization that their anti-white racist attitude , their never-ending strikes and riots, their never-ending "demands" ,over population, non-tax-paying culture – and their destruction of the infrastructure are catching up with them. AND the evidence is none so clear as the total implosion of once healthy and functional services they inherited from the previous white government and it's world-class trained white artisans.
PLEASE observe the "service" you get in South Africa's state run hospitals- where the cell phone network providers are getting more attention from the incompetent lazy BEEE "staff" than the patients. 
One (among most other) public service that clearly exposes the total incompetence of South Africa's corrupt non functional ANC regime, their hell-bent BEEE discriminatory policies  and it's ever demanding black populace – is the Health Care Service. On many occasions White Nation already reported about the junk status of most of the State -run hospitals in South Africa. The term "government slaughterhouses" that rather belongs  in a "Friday the 13th" movie fits more the description of what really is going on in that once 1st world functioning institutions with all their Freddy Kruger "staff" nowadays.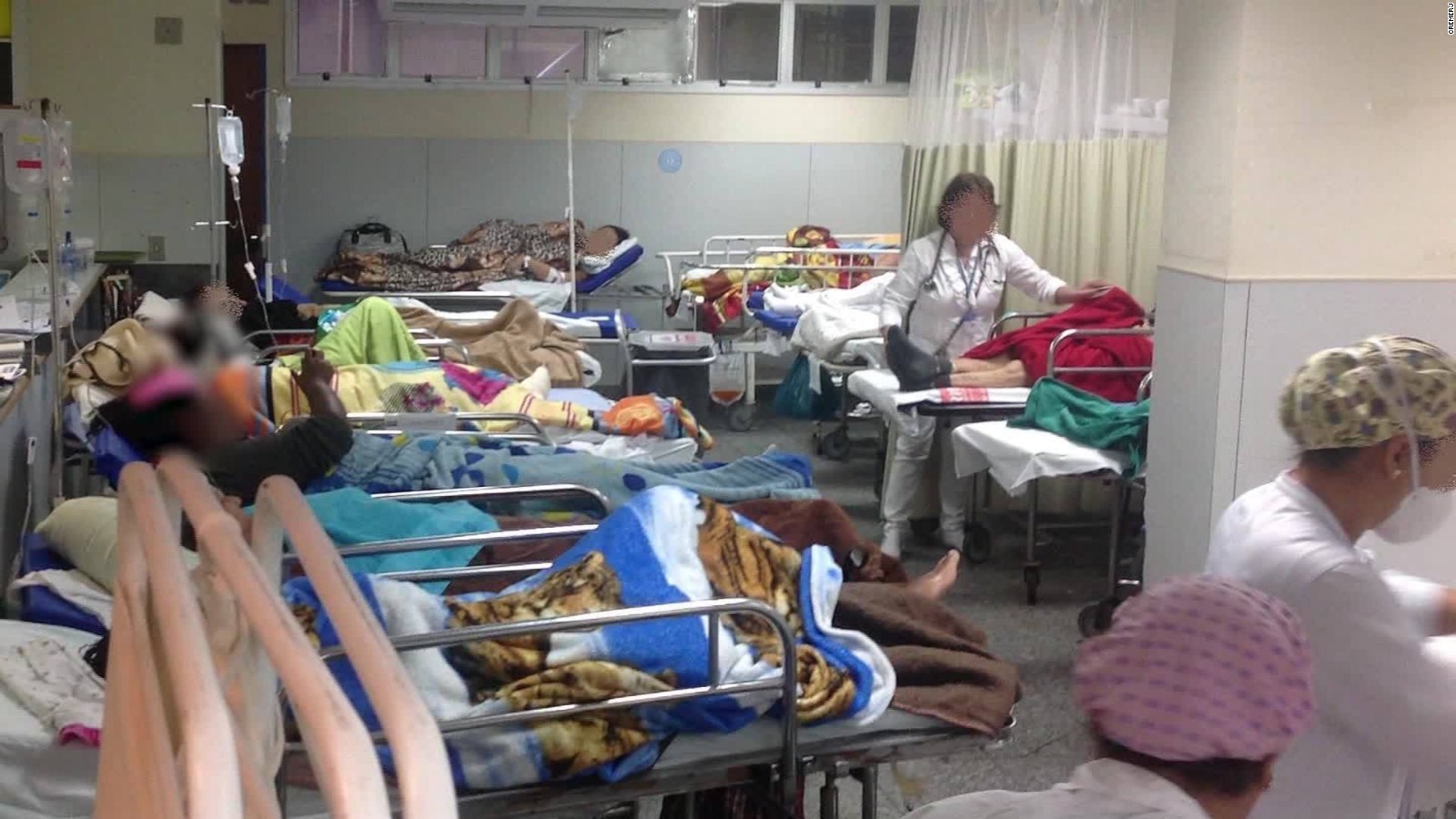 Chaos upon chaos as incompetent "staff" tries to wrangle their way through an overpopulated and crowded disarray of the so-called "trauma " unit. 
Writes one very disgruntled black (ANC voting) cadre about his own elected regime's hospitals:
" Blacks have made 4320 allegations over two and a half years of negligence' incompetence ' human errors' secondment of patients and system failure at Chris Hani Baragwanath Hospital. Our people endure pain, suffering and neglect- photos show critically sick and injured who are forced to lie on cold floors & benches. Many cry in discomfort, and embarrassment. Their frustration is evident, some wail in anguish and frustration, others beg for help from hospital workers, to no avail. If you are sick or injured, don't come to Chris Hani Hospital, unless you want to be treated worse than an animal.
How and why do the ANC continue to ignore the needs of our people? They directly control the Department of Health, they directly influence the condition of the state hospitals, yet for years they allow our people to suffer. Many would rather die than go to a state run hospital. The state of this hospital represents the condition of our country under these filthy and corrupt ANC leaders. We are so angry we want to stuff Cyril Ramaphosa's pompous head into one of these broken toilets, and hear his vomitous gurgling screams as he tastes the detritus that he forces our people to endure every day, as he toys with our futures, and erodes the standard of our lives, each day we seem to inch closer and closer to a wretched state of being under the ANC.
New-Born babies are kept in card-board boxes in this ANC state hospitals!
Is this what the ANC founders meant by "Freedom? " Freedom to reign chaos, and live like primates, like animals, all whilst they orchestrate the greatest looting of our country's resources ever seen? They treat us like idiots, and for that they will soon regret. Once you see through the ANC rhetoric, it is clear that the ANC would rather 'rig' the next tender, or take care of the next 'cadre' instead of invest in medical equipment for the Chris Hani Hospital. The state of our hospitals, is a disgusting testament to the pure detritus we have in the ANC government, and the lack of respect they have for black South Africans, and for our dream of a better Afrika. Let us fix our problems now, by voting more competent leaders into government, so that we can salvage what is left of our dignity."
No proper care, no more space in wards- incompetent BEEE staff and low budgets due to ANC corruption- patients are dumped in filthy hallways for days. That is where the tax payer's money goes to.
BUTChris Hani Baragwanath is not the only state hospital in the cesspool category. Most state run hospitals in South Africa are on the brink of collapse.  This is but one incident of many that plagued the South African system since the ANC terrorists took control from the heinous  and treacherous  National Party in 1994. Being  too incompetent to govern a country- they simply saw to it that "Number one" gets looked after first- themselves. Up to today the ANC 'Fat Cats" are still looking after themselves and their bulging pockets. They care less about their own kind- and to add to the already failing system- they invite millions more stray illegal black Africans to flood the country from neighboring starving countries. This is too much for the small handful (predominantly white) taxpayers to carry. The cake is getting smaller and the eaters getting more.
NO ambulance available- so let's load the patient in a WHEELBARROW!
One of the "solutions" the criminals in control imposed to try to level the tattered  income-expense balance sheet- is to spike taxes and inflate petrol prices. Still- with the country's financial status looking like a road disaster- the "fat cats" proceed to plunder the sate coffers- stealing much needed funds that were supposed to be channeled to social welfare. Yet liberal fools such as Theresa May  keep on donating British hard earned taxes in  millions of pounds in supposed to be "black uplifment" schemes- but alas that donations never reach the poor " previous disadvantaged" as the lion share always- as usual- lands in the pockets of the criminal ANC burocrats for  so-called "administration" purposes.
This then leave the institutions such as hospitals, clinics, defense force  and schools stranded without supplies , material and well trained staff. Chris Hani Baragwanath is only but the proverbial "tip" of the ice-berg. Most of the other state hospitals such as Bloemfontein, Pelonomi, Tygerberg, Charlotte Mxenge, Mahijeng, Thembisa,  , Kempton Park and many more face the same incompetent and dilapidated predicament- you can name any one and you will find the "Africanization" syndrome running full steam there. Lazy incompetent BEEE staff, inadequate equipment, shortages of medical supplies, filthy beds and corridors, over populated, below junk status services- you name it.
Ironically this blacks that now complains so much about the services will still keep on voting these criminals back into power during the 2019 election- JUST to start bitching, complaining and rioting again due to "poor service delivery"  in 2020. Slowly Karma is busy catching up with the naive and racist  black populace of South Africa. Sadly it is catching up too slow- because still the racist majority want to invade and destroy the white productive farms left that is their only defense between starvation and cheap poisonous Monsanto GMO dumped rubbish. Already South Africa is the 9th highest producer of GMO's in the world thanks to Mampele Rampele who took a bribe from Monsanto some years ago. She is worth R80 million. One cannot phantom the way the African mind is ticking- now can we?
SOURCE: White Nation
WHITE NATION– WE DO NOT HATE WHITE LIBERALS– WE SIMPLY DESPISE THEM!!
C'MON- SHARE OUR LINK