Do you have news to tell us? Send your e.mails with news and inquiries to: w.nation@mail.com
Register with us for free to follow our news on the right-hand tab
Article posted by: White Nation financial Editorial   September 10  2018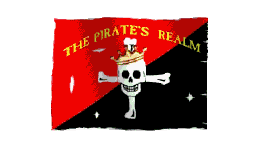 SOUTH AFRICA– THE MARXIST PIRATE's REALM DOWN SOUTH
AFTER their initial "support" to the communist regime's land theft plan- South African banks made a surprisingly quick back-flip on their stance when reality checked in with them.
What follows was a stunt to try to brainwash South African property owners that they are still responsible for paying their bonds even after their property was "expropriated"(stolen) by Cyril Ramaphosa and his merry gang of Robbin Island robbers- but again the banks found themselves faced with a tremendous backlash as thousands of property owners throughout the country bluntly informed them on social sites they could fly to hell if they recon bonds will still be paid if their property was stolen by the ANC regime. Also international observers lifted more than just an eye-brow at this intended scrupulous move from the local banks. 
💥💥💥💥💥💥💥💥💥💥Versprei dringend asseblief?Stuur ook asseblief jou "DANKIE SÊ SELFIE" per What's App na ToekomsVonk se What's App lyn by: 0661045009? Baie baie baie dankie vir al die shares.Ons waardeer dit opreg.HIER KAN JY BY TOEKOMSVONK AANSLUIT!http://toekomsvonk.co.za/VONKLidmaatskap/🚨🚨🚨🚨🚨🚨🚨🚨🚨🚨Onthou om jou boodskap ook na die volgende emails te stuur wat deel sal uitmaak van die memorandum!Wessel@ToekomsVonk.co.zaMarius@toekomsVonk.co.zaWees verseker dat ons nie vir Steve alleen stuur nie. Ons is 'n hele klomp wat hom daarheen vergesel.Sy veiligheid is vir ons belangrik!!

Posted by Hendrik Bernardus on Saturday, September 8, 2018
This sudden opposition forced  South African banks and the wider business community to re-think their stunt, again do the back-flip-  and close ranks on the ruling party's plan to amend section 25 of the constitution, warning that this would hurt the economy- as-if it already was not clear enough from the outset of this devilish agenda from the ruling thugs. The Banking Association of South Africa (Basa), Business Unity South Africa (Busa) and Nedbank on Friday fiercely opposed plan to amend the constitution. They realized the Jew boys are going to get hurt- and they are going to get hurt real bad. 
Nedbank chief executive Mike Brown said the bank does not believe a change to Section 25 of the Constitution is necessary or desirable to achieve land reform. "As a commercial bank, we are a key role player in funding the economy and any material impact to property prices would adversely affect confidence in the banking system and could trigger a classic banking crisis with significant negative knock-on effects on the economy," Brown said. Clearly Brown does not have any concerns for the property owners itself- but as a good capitalist only is concerned about the bank loosing money.
Cyril Ramaphosa last month said it had become clear that that the majority of South Africans want the constitution "to be more explicit about expropriation of land without compensation…" Tanya Cohen, the chief executive of Business Unity SA (Busa), said investors and rating agencies had voiced concerns that property rights are under siege with the governments plan to expropriate land without compensation.  "When we have engaged with groups of international investors and ratings agencies, one of their top two concerns is what is happening to land expropriation and property rights in South Africa," Cohen said. "We are also getting a deep sense that even our local investors are unsure of how this will pan out. In particular what we are finding is that the agricultural sector is under-performing because businesses are not sure how are they going to be affected."
South Africa's agriculture output plunged 29.2 percent in the second quarter and contributed -0.8 of a percentage point to gross domestic product growth. This followed a contraction of 24.2 percent in the first quarter. Statistics South Africa attributed decline was attributed to a decreased production in fields crops and horticultural products. Also the horrendous murders of white productive farmers to accelerate the land theft agenda had a negative effect on production. Basa said banks have invested about R1.6 trillion of South Africans savings, salaries and investments into property loans. The association also said its data showed that South Africa's big four banks loan to commercial farmers had increased to R148 billion at the end of June 2018, from R133bn at December 2017.
Pierre Venter, Basa's general manager for the human settlements cluster, said there was a need for crisp and clear legislation to give investors confidence. "If you do not create that confidence in the public it has the potential to undermine property rights," Venter said. Many international governments also aired their disapproval of the land grab agenda in no uncertain terms. Donald Trump's  now famous tweet truly set the Lynx among the land robber pigeons.
SOURCE:
White Nation
WHITE NATION– WE DO NOT HATE WHITE LIBERALS– WE SIMPLY DESPISE THEM!!
C'MON- SHARE OUR LINK