Do you have news to tell us? Send your e.mails with news and inquiries to: w.nation@mail.com
Register with us for free to follow our news on the right-hand tab
Article posted by: White Nation correspondent Potchefstroom   September 12  2018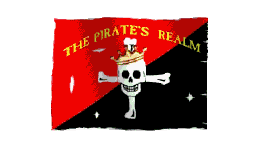 SOUTH AFRICA– THE MARXIST PIRATE's REALM DOWN SOUTH
THIS is simply hilarious! Hold on to your hats folks! Blacks in South Africa is so "racist" mind-f*cked they now even  deems science as "colonial"- and want to "de-colonize" it.
This comes to show how far down the road of destruction- financial, economical  and mentally- a wrong black government can take a country. After 20 years of anti-white hate propaganda from the ANC and it's lapdog EFF it now became a national culture among South African blacks to be utterly racist and hate whites. But now they take it to a whole new level of raw naked  racism. No wonder African black refugees in South Africa despise them as well- their naked intolerance and racism. "Apartheid" was a kindergarten compared to what this devious ANC and their black cohorts now are doing against whites- exploiting the "law" to skulk behind , capture whites with multiple chains of legislation- and to promote their own disgusting racism and deep rooted  hatred. And the international world who was the master mind behind this human rights abuse  have the audacity to call this a "democracy" with 119 anti-white laws on the books? 
This is your culture the ANC warlocks have created among South African blacks- raw racism- but only whites get jail sentences for alleged "racism." International world- take note: This is YOUR brainchild.  
Ever wondered why Africa still stays 300 years + behind the modern Western world? But at the same time they are very comfortable using that same "colonial" science like cars, cell phones. electricity, food, transport systems, medical facilities, clothes, currency, groceries- even the hair they implant. One just can shook your head in disbelief. Now one understands why Zimbabwe is so  totally messed up- They also decided to "de-colonize" science. You REALLY must watch this arguments to appreciate it!
SOURCE:
White Nation
WHITE NATION– WE DO NOT HATE WHITE LIBERALS– WE SIMPLY DESPISE THEM!!
C'MON- SHARE OUR LINK