Do you have news to tell us? Send your e.mails with news and inquiries to: w.nation@mail.com
Register with us for free to follow our news on the right-hand tab
Article posted by: White Nation correspondent Cape Town  September 15  2018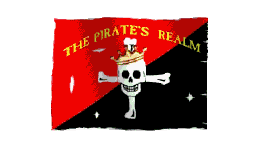 SOUTH AFRICA– THE MARXIST PIRATE's REALM DOWN SOUTH
THE ANC rats continuously keep on spinning the populace into a cocoon of lies and deception. Such was the case again when Jacob Zuma and Tina Joemat Pietersen illegally stole South Africa's oil reserves at Saldannah– and sold it to the Chinese- JUST as their predecessors- Thabo Mbeki and Peneull Maduna did.
New energy minister, Mmamoloko Kubayi has admitted that the controversial 'rotation' of South Africa's oil reserves in 2016 was in fact a sale – flying in the face of the defense put forward by her predecessor, Tina "The Nuke" Joemat-Pettersson. Speaking to Parliament's portfolio committee on energy on Tuesday, Kubayi confirmed that the department sold 10 million barrels of oil at a extremely low price of $29 a barrel to private (Chinese) enterprises.
When news of the 'secret' sale broke in May last year, then-energy minister Joemat-Pettersson said that it was not a sale, but rather a "rotation " of old oil, which the department was within its rights to execute. The sale of the oil was seen as putting South Africa at a huge risk, while effectively robbing the country of billions of rands, as the oil was sold at a price $20 dollar cheaper than the listed price at that time.
It also left the country vulnerable, with only enough oil in reserve to sustain the country for less than a day. There is supposed to be enough oil in reserve to cover 20 days – which is in itself much lower than the 90 day international average. Kubayi did not update Parliament on the state of the country's current reserves, but confirmed that the sale was in fact a sale, not a rotation. Responding to the admission, the DA said that Parliament had been misled and that heads needed to roll, pointing out that the deputy minister, who had been party to the denials in the wake of the scandal, is still in her position.
The question now is when will Zuma and Joemat-Petersen be arrested and formally charged with corruption charges as the rest of the population are done with? How come are they still free? Because they can steal and commit crimes against the state while they hide behind their " political indemnity?" Let there be an outcry that Zuma, Mbeki, Maduna and Joemat –  Petersen be held accountable and prosecuted for their part in the illegal theft of South Africa's oil reserves that now led that the general populace are being choked to death with escalating fuel prices. They are directly responsible that many poor people now have to pay exuberant prices for food and transportation.
SOURCED:
Minister admits South Africa's oil reserves were sold, not 'rotated'
WHITE NATION– WE DO NOT HATE WHITE LIBERALS– WE SIMPLY DESPISE THE FILTH!!
C'MON- SHARE OUR LINK