Do you have news to tell us? Send your e.mails with news and inquiries to: w.nation@mail.com
Register with us for free to follow our news on the right-hand tab
Article posted by: White Nation correspondent Durban  September 16  2018
ALSO READ:
"South Africa is a Banana Republic" – Fikile Mbabula
Racist black South Africa ignores their high crime and corrupt country – rather fret about an old SA Flag displayed at the SA-NZ rugby match.
South African Traffic Cop abuses his power – putting member of public in danger
USA forces  in South Africa for peace keeping exercise (or maybe keeping an eye on the Chinese)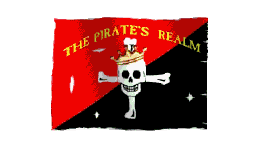 SOUTH AFRICA– THE MARXIST PIRATE's REALM DOWN SOUTH
THE International world now is fast waking up to the "democratic" rainbow pipe dream  they created in 1994. It now become very clear to them that their devious kenniving to oust the white government of South Africa in 1994 in exchange for a terrorist regime did not turn out to be that euphoric "Atlantis " at all- but on the contrary that "dream " turned out to be their worst nightmarish disaster – especially for their travelers. Travelers have been warned to "exercise increased caution in SA due to crime' civil unrest and drought".
Britain' Canada and the US have all issued travel warnings, which came after the South African Police Service (SAPS) released its latest crime statistics on Tuesday. Among the figures were that in 2017-2018' there were 20'336 murders' up from 19'016 in 2016-2017.
The US advisory continued: "Violent crime' such as armed robbery' rape' car-jacking' mugging' and 'smash-and-grab' attacks on vehicles' is common. There is a higher risk of violent crime in the central business districts of major cities after dark. "Demonstrations' protests' and strikes occur frequently. These can develop quickly without prior notification' often interrupting traffic' transportation' and other services; such events have the potential to turn violent."
The US government also advised travelers to take note of water restrictions in the Western Cape' Eastern Cape and Northern Cape as a result of the drought.
Travellers were advised to:
• Avoid walking alone' especially after dark.
• Avoid townships unless they are with someone familiar with the area.
• Not display cash or valuables.
• Drive with doors locked and windows closed.
• Always carry a copy of your their passports.
• Conserve water.
The Canadian government said on August 30 that crime was the top threat to Canadians.  "Violent crimes' including rape and murder' occur frequently and have involved foreigners'" its government said. They told Canadians to avoid city centres after dark' especially in:
• Berea' Hillbrow and Yeoville in Johannesburg.
• Sunnyside in Pretoria.
• The beachfront and Victoria wharf in Durban.
• Cape Town' especially when walking from downtown hotels to the waterfront.
Britain updated its travel advisory on September 6' saying: "There is a very high level of crime, including rape and murder, in SA. The most violent crimes tend to occur in townships' remote and isolated areas and away from the normal tourist destinations. Most visits to SA are trouble-free' but you should take sensible precautions to protect your safety." But still the liberal weasels across the world and fake media like the London Daily Mail and Washington Post refuse to accept the fact that white farmers are murdered at a genocidal rate- even crucifying Donald Trump for mentioning this. We will not even mention the South African media as they are downright communist mouthpieces.
Yet in the same breath this liberal hippocrates  warned their travelers against the unusual high crime rate in South Africa. This we suppose- is their "silent" acknowledgement that they really messed up a once prosperous and safe holiday destination for the sake of corporate greed as the international world and UN is too much a bunch of gutless cowards smut with  in double standards to stand up and mention it out loud . NO-one really wants to admit your own creation turned out to be a miserable failure. Also does the South African black populace send out their own eerie kind of resume to the world- a resume that reflects South Africans  to be  a rotten, violent and destructive nation that only can riot , mug , rape and murder.
SOURCE:
https://www.businesslive.co.za/bd/national/2018-09-14-uk-us-and-canada-issue-travel-warnings-on-latest-sa-crime-stats/
WHITE NATION– WE DO NOT HATE WHITE LIBERALS– WE SIMPLY DESPISE THE FILTH!!
C'MON- SHARE OUR LINK