Do you have news to tell us? Send your e.mails with news and inquiries to: w.nation@mail.com
Register with us for free to follow our news on the right-hand tab
Article posted by: White Nation correspondent Cape Town  September 28  2018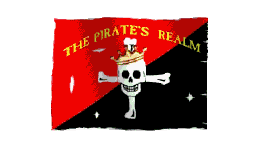 SOUTH AFRICA– THE MARXIST PIRATE's REALM DOWN SOUTH
ON Wednesday, 3 October fuel prices will go up again by R1.00 per liter, according to the Automobile Association of South Africa (AA). The rand is weak, and oil prices hit a four-year high of $82.01 per barrel on Tuesday- and all South Africa's buffering oil reserves has been stolen and sold to the "elite" by Zuma's ANC  cronies through  illicit deals by Tina Joemat-Petersen. 
The history how the ANC stole South Africa's Reserve oil for personal gain
Mbeki and his cronies hit the first jackpot when they stole oil
On August 26 1999 Phumzile Mlambo-Ngcuka, then still wet behind the ears as Minerals and Energy Minister, briefed journalists in Parliament: "South Africa is diversifying [its] sources of crude oil; and we are happy that Nigeria has made this allocation for us. Our officials in the Department of Minerals and Energy [and] the Department of Foreign Affairs will be looking at the modalities of transporting it."
.
Had the minister's statement not been so utterly misleading, it might have helped clear up the confusion sowed a week earlier when Business Day broke the news locally. President Olusegun Obasanjo's government, the Business Daily said, had allocated South Africa the right to lift, or market, 55 000 barrels of Nigerian crude a day; a government-to-government contract that was a first between the two countries.
It also cited the surprise of an unnamed official who said South Africa "was not involved in tendering for the allocation". And it quoted Rod Crompton, the man who really should have known as he was Mlambo-Ngcuka's chief director of liquid fuels, as saying he had no knowledge of it. In the absence of official elaboration, the only sense that Business Day could make of the allocation was to call it an "unsolicited gift" that, according to industry representatives, "could constitute a statement by the Nigerian government aimed at improving relations with South Africa".
Mlambo-Ngcuka's address to the hacks in Parliament was misleading for a simple reason: it perpetuated the pretense that this "oil allocation, "-the largesse bestowed by Nigeria, was to be handled by the government of South Africa for the benefit of the people of South Africa. In fact, Mlambo-Ngcuka's officials and their counterparts at foreign affairs were not to exercise their minds on "the modalities of transporting" the oil to South Africa.
Neither the oil, nor the revenue, was to come to South Africa. ANC Ruling party-aligned interests were lined up to benefit (although, as will be seen, some may not have). And the people of South Africa were certainly not to benefit. Mlambo-Ngcuka's "mistake" may have been excusable as she was new to the job: only two months earlier had she been elevated to the minerals and energy portfolio in President Thabo Mbeki's first Cabinet.
But she might have been better informed had she consulted with a number of colleagues in the government or comrades in the African National Congress. For starters she may have asked her immediate predecessor in the portfolio, current Minister of Justice and Constitutional Development Penuell Maduna, to make some inquiries on her behalf. Fact is- Mbeki and his cronies "shifted" South Africa's oil to Nigeria- got handsomely paid- and "silently" disappeared into oblivion.
AND then Zuma and Joemat Petersen repeats ANC history….
BUT history (especially with the ANC criminals)– was to repeat itself again 16 years later- and again as before- oil got "shifted"- or the more recent term "rotated" once more. Once simply was not enough for the ANC robbers.  It's true, hindsight is always 20/20. Past mistakes and corruption by then ANC reveal themselves in the most glaring ways, eventually. South Africans are currently paying record high prices for petrol, but just three years ago over 10 million barrels of crude oil left the country, at $28 a barrel- secretly sold by Zuma's ANC and Tina Joemat-Pietersen. I.O.W they stole a national asset and sold it at bargain prices for their own selfish benefit– yet none of them were arrested for fraud – and the ANC never accepted accountability.  It's a scandal that briefly rocked the country back in December 2015. But in a year characterized by political and financial chaos, it's easy to see how the sale of our oil reserves "slipped " unnoticed under the ANC rug of shame.
The South African Strategic Fuel Fund (SFF) sold 10 million barrels of oil for the measly sum of $28 per barrel. At the time the international standard price for oil was closer to $40. To make the math equation a bit worse, oil sold was not surplus stock, no, this was South Africa's oil reserves – the whole lot of it. The International Energy Agency imposed policies, roughly 40 years ago, ensuring countries hold roughly 90 days of crude oil and refined petroleum products, in case of supply disruption.
Once the whole deck of corrupt cards fell apart, there was a lot of finger pointing and blaming, all to no avail, because all the oil was already out of the country. The Minister of Energy at the time, Tina Joemat-Pettersson, denied and blatantly lied by saying that there was a sale and that it was instead a 'strategic rotation of oil resources'. Cue Jacob Zuma's infamous cabinet reshuffle, leading Joemat-Pettersson to conveniently resign, and essentially precluding her from parliamentary liability. Joemat-Petterson was replaced as Minister of Energy by Mmamoloko Kubayi. Kubayi contradicted everything said by her predecessor. South Africa's oil reserves were sold outright, not on a" rotation"  scheme. Kubayi also admitted that the former "skelm" minister had directly contravened protocol by authorizing a sale without approval from the then finance minister, Pravin Gordhan.
Who benefited from this criminal act then?
Major international commodity trader, Glencore, was mentioned in a report as the main buyer of the oil. Glencore's CEO, Ivan Glasenberg is a close associate of  Cyril Ramaphosa, with a working relationship spanning almost 20 years.  Ramaphosa has invested interest in Glencore, being represented through his own local mining company, Pembani. Recently Glencore and Glasenberg have been subpoenaed by the United States Government under money laundering and anti-corruption laws. And today Ramaphosa is president of South Africa- again hard at work to sell white farmers' land to international companies . You simply cannot beat the naive stupidity of those South African voting populace- now can you? The ANC criminals simply keep on "shagging" them bone-dry…and still they vote them back into power. 
Investigators and researchers have estimated the total loss to South African taxpayers may be anywhere from R1.5 billion to R2.2 billion. Here's how they got to those figures. 10 million barrels of crude oil sold for $28 apiece, when the international standard price was averaging $40. That's a profit of between $10 and $15 dollars per barrel depending on exact international standard values at the time. Whoever (ANC) got their hands into that deal made a pretty penny. On a daily basis we read in the media about fraudsters and scamsters that are sent to jail for defrauding others out of thousands of rands. "Justice must be served" – the courts say.  And yet as ever again- Mbeki, Maduna, Zuma and Petersen quietly "disappeared " from the political scene into oblivion after defrauding the country out of billions  of rands …never to be questioned or arrested for fraud….no public or media outcry….no social sites going "viral"- no nothing!  Now THAT is serving some "justice" in South Africa. 
TODAY South Africans are paying a terrible price for  the likes of Joemat-Petersen, Mbeki, Zuma et al's deliberate fraud. "The gains we've made with the rand has been eradicated to an extent by international oil prices … We'll probably be around the R1.00 mark… I think it [diesel] will be around R1.50… It is a monster increase," the AA's Layton Beard says. "The outlook is bleak… If there's an intervention it will be minimal…"
South Africa uses the Basic Fuel Price (BFP) as its pricing formula  replaced the In-BondLanded-Cost
(IBLC) in April 2003. The IBLC formula, introduced in the 1950s and revised in 1994, was based on the daily average of five published world oil prices, consisting of three refineries in Singapore, an assessment of the Singapore spot
market price, and the posted price of a refinery in Bahrain. The BFP, like the IBLC, is essentially an import parity pricing formula, and relies on spot pricing rather than on posted prices. The spot prices used are: for petrol – 50% Mediterranean and 50% Singapore; and for diesel and paraffin – 50% Mediterranean and 50% Arabian Gulf (SAPIA
2005). Added to this are freight costs from the refining centers to South African ports, demurrage, insurance, and allowance for evaporation, wharfage, coastal storage and stock financing. Government regulated the price for petrol and
paraffin to the retail value, diesel to the wholesale level, and liquid petroleum gas (LPG) to the refinery gate.
The economic impact of oil price changes is predictable. Oil price increases lead to transfer of income to the exporting country through a shift in the terms of trade, reduces real national income of the importing country, and constrains the ability of citizen's to purchase other goods and services. The magnitude of this direct effect, however, depends on the degree of dependence and the oil price elasticity of demand. The speed of adjustment, often dictated by the real wage, price and structural rigidities in the economy add to the direct income effect of the oil price increase, with higher prices triggering inflation, increased input and transport costs in the economy and, ultimately, lower investment. In the short run, substituting oil with energy and non-energy inputs is difficult because of fixed energy consuming capital.
South Africa's fuel price however- has been battered by both local and global events over the past while. The fuel price is mainly affected by three  conditions – local currency exchanges , government theft and corruption- and the global oil price, all three of which have helped and hindered consumers at the tanks. Notably, the petrol price saw strong recovery in 2016 and 2017, aligned with a rally in the rand's exchange rate with the US dollar, which was one of the strongest-performing currencies in the world, before  Jacob Zuma sacked Pravin Gordhan in March 2017.
South Africa's economic struggles in 2016 – also as a result of Zuma's antics with National Treasury – served as a significant barrier to South Africa fully benefiting from a global decline in the oil price that year. With oil prices dipping well below $50 US dollars a barrel, had South Africa been in a better position, not fighting fleeing investors shocked by widespread economic uncertainty, South Africa's fuel savings would have been significant, economists said at the time.
Even with the expected fuel price decrease in June 2017, economists have pointed out that the rand's current strength – despite the odds – is a big contributing factor; but the recent global oil price hike to over $54 US dollars a barrel is cutting into the gains. South African's are extremely sensitive to movements in the fuel price, being a country where fuel costs account for one of the the largest proportions of average annual spend among motorists in the world.
This results in South Africa being one of the most expensive places in the world to keep petrol tanks full, according to Bloomberg. Products, particularly food products and mining operations, are transported across great distances in the country, with fuel hikes often forcing producers and retailers to push the added costs onto consumers. The graph below shows how much the petrol and diesel prices have changed over the past decade. Prices reflect inland costs in April of each year. Diesel prices reflect the wholesale price, before retailer margins.
Year-on-year Fuel Price Changes in South Africa
2018 Price increases
| | |
| --- | --- |
| R 14.20 | 03-01-2018 |
| R 13.90 | 07-02-2018 |
| R 13.54 | 02-03-2018 |
| R 14.23 | 04-04-2018 |
| R 14.72 | 02-05-2018 |
| R 15.54 | 06-06-2018 |
| R 15.80 | 04-07-2018 |
| R 15.81 | 01-08-2018 |
| R 15.86 | 05-09-2018 |
STRANGELY in 2011 Brent Crude was sold at $111.26 a barrel. At that point South Africans paid R 9.96 per liter. NOW a barrel Brent crude cost $ 78.53  a barrel- $ 32.73 LESSER than 2011….and South Africans already pay R 15.86- i.o.w R 5.90 MORE than in 2011! How come are we getting confused? To add to the confusion is the  petrol price in Swaziland(which are getting their petrol from South African refineries)– sold at R 12.78 per liter. In Namibia petrol(also from SA) cost R11.69 per liter. In Botswana it's R10.53 per liter. In Lesotho(also from SA refineries ) the cost for a liter petrol also is R 12.78. Now please figure out how does a receiver country's consumers  pay less for petrol than a supplier country's consumers? Ask the ANC rats …maybe they could explain how their back-wards calculations work to screw the South African" sheeple. " 
SOURCED:
https://www.msn.com/en-za/money/news/sa-braces-for-horrific-fuel-price-increases-as-oil-hits-4-year-high/ar-AAADkQc?li=AAaxc0E&ocid=ientp
How fuel prices have changed in South Africa over the past 10 years
WHITE NATION– WE DO NOT HATE WHITE LIBERALS– WE SIMPLY DESPISE THE FILTH!!
C'MON- SHARE OUR LINK