Do you have news to tell us? Send your e.mails with news and inquiries to: w.nation@mail.com
Register with us for free to follow our news on the right-hand tab
Article posted by: White Nation correspondent Pretoria October 01  2018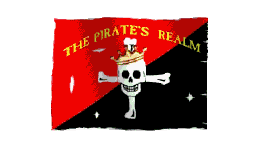 SOUTH AFRICA– THE MARXIST PIRATE's REALM DOWN SOUTH
THIS week the media in South Africa was ablaze about a horrifying rape of a six year old girl in a Dros restaurant in Pretoria.
The culprit  Nicholas Ninow watched a 6 yr old black girl while she was playing at the children's section of a Dros restaurant in Pretoria, South Africa. Ninow waited until the girl went to the restroom. He then snatched the child from the restroom to take her to the men's restroom. The mother realized her child was missing and heard her in the men's restroom. Making a commotion people gathered to save the girl.
Staff and witnesses at Pretoria's Dros restaurant have painted a harrowing picture of how Nicholas Ninow tried to flush his and a six-year-old girl's bloodied clothes down a toilet after he allegedly raped her. Three waiters and another witness have broken their silence about how Ninow allegedly raped the child in a cubicle in the women's bathroom, but then fled to the men's toilets naked, where he allegedly tried to flush away the child's panties and leggings, and his own bloodied shirt.
In the women's bathroom there are three toilets. One toilet was out of order and there was a notice on the door to that effect. The mother looked into the other two toilets and when she did not find her child she became hysterical," said one waiter. The staff came to help and one of the waiters saw feet behind the door of the broken toilet.
"When she touched the door, the child started crying and calling her mother," said another waiter, who was in the bathroom. The mother and four waitresses then tried to open the door. "When the door opened, the man struck the women with his belt. He then fled past them to the men's toilet and locked himself in," the waiter said. Customers and staff broke the door down. They found the child's panties and her leggings and the man's shirt in the toilet. "He tried to flush his red shirt down with the girl's clothes. It was full of blood," alleged a waiter. Five or six of the bystanders attacked Ninow before security guards intervened. "He cursed us and shouted. He said he was just trying to clean the girl because she had pooed," said another waiter. The culprit  was arrested by police and charged. 
A video even was posted on Twitter:
THIS was the media sensation of the century in South Africa this past week– a sensation the anti-white media simply could not ignore. This was the sensation each and every white-hater and non-white race baiter have been waiting for. The news spread like wild-fire and each and every South African anti-white tabloid blared it out that a white rapist did this heinous deed against a innocent black child. The normal media narrative of hiding the race and gender of the perpetrator did not matter anymore. It was a white that did it- and a black child was the victim- PERIOD! It was printed straight as it was- a WHITE rapist raped a BLACK child. The white culprit's face was splatted all over the front pages.
AND the freak show goes on…..
Promises to be a hectic day in and outside the Pretoria Magistrate's Court where the accused is set to seek bail. Several organisations have planned pickets #DrosRape @AfriNewsAgency
"The arrested suspect faces charges of rape, possession of drugs, assault with intent to do bodily harm and intimidation. It is alleged that on the day in question last month he followed the little girl from the play area to the toilets where he raped her. The girl's distraught mother caught the man in the act and raised the alarm. Some of the people who responded assaulted the suspect in the bathroom – others recorded videos with their cellphone. Members of several political parties and civil society organisations are expected to protest outside the court on Tuesday after a video of the bleeding naked man went viral. They are opposing bail. Tshwane Mayor Solly Msimanga is expected to also attend the court case." 
-mostly  by BLACK men….but they want to single out ONE white perpetrator? How a racist hypocritical lair CAN you be?
Nicholas Ninow- Raped a six year old black girl in a restaurant in Pretoria.
Even the black mafia on the social sites again went "viral" again  as expected- each and every black "socialite"  releasing their personal  hidden demons of deep rooted racism and raw hatred against – not the rapist– but against the white population in general.  This was the news of the century to show the world what the white "racists" did- and to illuminate the true "identity" of the "white racists" as "monsters." Even the white rapist's Facebook were plundered for any tiny speck of "racism" –  and his poor innocent pregnant girlfriend dragged into the smear campaign by the anti-white media scavengers. For one whole week South Africa's news  was held at ransom and the population pummeled by report after report on the Dros incident. Look what the "white racists" have done!
Even the extremist scorches of South Africa's human society – Black Land First–  had their swipe of venom. " Black First Land First (BLF) takes the sexual assault of a 6 year old black child by the racist settler colonizer Nicholas Ninow as a crime against the humanity and dignity of the innocent child and in addition all black children. Therefore this was an act of war against all black people."– they bellowed.
Then the political colors of anti-white propaganda and hatred  started to show:
"BLF is appalled by the impunity enjoyed by settler colonizers in this country. Thousands of black women, men and children have been subjected to sexual violence at the hands of white men and women without consequences. Every single one of these violations are acts of warfare, racist deliberate attempts to weaken and kill the black collective and are often rewarded by the media, the government and the law with protection."-they blabbered on in a so-called statement loaded with raw anti-white hatred , calls for "war"- and threats.
Even abroad black racists jumped onto the band wagon and simply could not let a chance to take a swipe at a white go by:
Pedo Nicholas Ninow Arrested For Violating Girl,6,In Dros Bathroom In South Africa

Watch The Uncensored Version Herehttps://blackjunction.tv/watch/eEuoNv728ujyJcvPedo Nicholas Ninow watched a 6 yr old girl while she was playing at the children's section of Dros restaurant in Pretoria, South Africa. The devil waited until the girl went to the restroom. He snatched the child from the restroom to take her to the men's restroom. The mother realized her child was missing and heard her in the men's restroom. Making a commotion people gathered to save the girl. The pedo was arrested by police and charged. Economic Freedom Fighters Dros Restaurant & Wine Cellar Hosted by Phillip ScottJoin our Channel Membershiphttps://www.youtube.com/channel/UCKZGcrxRAhdUi58Mdr565mw/joinPurchase Merchandise From Our Storehttps://teespring.com/stores/advise-media-network-store-2Support us monthly on Patreon: https://www.patreon.com/AdviseShowMediaSend money order donations(MO payable to Advise Media Network)Advise Media Network2323 Clear Lake City Blvd. Suite 180 Box 133Houston,Tx 77062Visit Our Website http://www.adviseshow.comPaypal Donation Linkhttps://adviseshow.com/donate/SUB TO RATCHET VIDEO WEEKLY http://goo.gl/cIFrlSUB TO ADVISE SHOW MEDIA http://youtube.com/c/AdviseShowMediaFacebook http://goo.gl/pjgntTwitter https://twitter.com/AdviseShowMedia Instagram http://instagram.com/advisemedianetworkBook me for your events phillipscott@adviseshow.com

Posted by Advise Show Media on Friday, September 28, 2018
Abroad in Britain the liberal scourges even try to silence another white activist fighting against  white farm murders in South Africa – Katy Hopkins. Sez Hopkins in a Tweet: "Threatened with contempt of court for posting this, my loyalty remains with the supporters who took time, effort & money to be outside the Old Bailey. Sure, you can lock ME up. But we will not be silenced. #standstrong good people."
NOW what the hell precisely motivated Niniow to venture on such a despicable deed- and that against a black child -is still a mystery. Taken in consideration against the back-drop of a total  hatred against whites in South Africa- Ninow barely could have dropped a more destructive explosive device that this. Any rape- and especially against a child simply is inexcusably vile and the perpetrator must receive the harshest sentence the law allows. Children- irrespective of their race or gender- are to be protected. They always ends up as the innocent victims of the terrible mistakes and wrong judgement of grown ups.  Niniow deserves the full consequences of his dastardly deed.
However– what happens in South Africa  now is that the terrible ordeal of an innocent child are being exploited for cheap political and media sensation by scrupulous political and newspaper vultures  that have not much more moral values than the rapist himself. He exploited her body for personal lust- and they exploit her terrible ordeal for personal political power and anti-white propaganda campaigns. This is how low adults can stoop- especially those that want to gain prominence out of a tragic incident.
FASCIST EFF goons were quickly to politicize the case for their own distorted agenda.
LOOKING at the other side of the fence we also have another rape that occurred. This time it was not white on black- but factually black on black.  The Independent Police Investigative Directorate (Ipid) on Friday said it had arrested a black South African Police Service (SAPS) sergeant, based at North West Vispol, for allegedly raping a woman who was appearing in court on a theft charge. "The alleged rape occurred at the Nelspruit Magistrate's Court on 13 August. It is alleged that the 17-year-old victim was appearing in the said court on a theft charge of shoplifting," the police watchdog's national spokesperson, Moses Dlamini, said.
Then also we have a similar case than this of Niniow- just worse. Baby Zama died last week after being brutalized, allegedly by a relative, in Ncombe outside eSikhaleni, Kwazulu Natal. She was just 18 months old. A Black savage raped this  baby girl…but as ever again- the media and social mafia fell silent. Nothing was said about this heinous deed. Was it a white that did it….well….need we say more?
Also we had another rape incident this week when a nine-year-old girl has been raped in a toilet in Blikkiesdorp, allegedly by a 17-year-old colored boy who had been asked to look after her while the mother was out. The teen, who cannot be named, made his first appearance at the Bellville Magistrates' Court on Friday where he faced a charge of rape. The boy was bust on Wednesday, and later the evening released into the custody of his parents. Again- no media or black social "outcry." No political party gathered at the court.
AND ironically they are taught at school level to indulge in sexual conduct- but complains bitterly about the rape figures in the country?
BUT here we have a sudden change of sentiment from the same media , black social mafia- and anti-white race biters abroad. In the article NO race were mentioned. The media did not go ballistic- and the black social mafia did not go "viral." As ever again – in this case the perpetrator was a black man. It barely was mentioned in the media. Thus the world does not need to know about it. The white man that raped a black child was much more important news.
Further afield did the gruesome farm murders on whites continue unabated. Again- no mentioning of any of this in the South African media. Donald Trump shook them up and the international community now took note of the true horrors of the ANC-led slaughterhouse and all it's horrendous and macabre rituals against white farmers. So again it is better to put a lid on any farm murder. The media fell silent. Again- as always- it was black terrorists that attacked and murdered white "settlers." Not newsworthy any more.
This week alone the following farm attacks took place in South Africa:
Eight Farm attacks took place this week. None were reported in the mainstream media:
Farm attack, dog poisoned, elderly couple brutalized, Wolmaransstad September 21, 2018
2. Farm attack, four armed thugs attack couple, Thornhill September 22, 2018
3. Farm murder: Family attacked, tied up, woman fatally shot, Roodeplaat September 23, 2018
4. Farm attack, workers tied up, vehicle lookout, Kuruman district September 25, 2018
5. Farm attack, couple hospitalised after serious assault, Matlabas September 26, 2018
6. Kuruman farm attack, 3 suspects arrested, firearms recovered September 27, 2018
7. Armed farm home invasion, men shot, woman beaten with crowbar, Kalkheuwel September 28, 2018
8. Farm attack, couple tied up brutally assaulted, Tuinplaas September 29
AND nobody even took note when another elderly woman-  Antoinette Breytenbach (78) was found murdered in her home in West street , Noorder Paarl on Thursday. She phoned her son to get help before the black attacker got to her and murdered her. He then fled presumably because he thought people would come. Police did not arrest a suspect yet. No mainstream media condemnation. No political gains.Yea….just another heinous murder of  another helpless old white lady by another villainous black thug – who the hell cares anyways?
THEN shall we ever forget the case of Tanya Weirs– who was brutally murdered in Polokwane by a black thug – the 25 year old Frans Maela– who stabbed her 21 times and coughed her eyes out. Local police even described it as the most gruesome murder they have ever seen .
Tanya Weirs was brutally murdered by the black thug on the right- Frans Maela– who stabbed her 21 times and like a crazy monster coughed her eyes out. Yet the South African anti-white media and black social mafia never uttered one single condemnation against it.
Another elderly white man brutally attacked by two black thugs in Piketberg Western Cape- but while hundreds of black racists will again be transported in buses organized by racist black political parties  to go and toyi-toyi , riot, "vent " their frustration, –  and chant anti-white racist slogans  in front of the court building where Ninow will be brought to trail- not ONE black racist will attend a court hearing where black murderers appear to support the white victims. Such is the terrible race division created by political thugs in South Africa.
Amos Mthembu and Prince Mngomezulu – two blacks were both sentenced to life in prison for the murder of Gert Smuts and his wife Pauline and their son, Louis and daughter in law- a whole white family wiped out- yet no media outcry or a whimper from the black cyber mafia. And their president swears there is no white farm murders in South Africa happening?!
But again the anti-white media become stagnated in their reporting. No fuzz about yet another "colonial" being murdered. The racist president of the black ANC  Mafia himself said in New York white farm murders does not exist. Who the hell are we then to disagree ? The ANC even is calling for blacks to get ready for the extermination of whites:
https://www.facebook.com/mullerhelgard/videos/1976461149079185/?t=0
The Killing Fields is a world-first — a documentary that goes well beyond polite interviews in safe places and deep into uncomfortable places, where the heart of the truth lives. Included in this groundbreaking work are interviews with active farm attackers and serving police officers who confirm corrupt police are complicit in the mass-slaughter of South Africa's whites. Their truths are horrifying – a man and woman branded with hot irons and left to die. A husband killed in front of his wife and children. An elderly woman raped, another with half her face blown off from a shotgun. And they all share a common thread: Revenge.
One of the biggest problems facing South Africa is the openly black racist hatred against whites- fueled by  the racist ANC regime, mentally handicapped  media non-white correspondents – and power hungry extremist politicians such as the EFF and BLF. As long as this three damning evil factors still exist in South Africa- there will never be peace and "reconciliation" between races– whatever that term might entail. The farce "democracy" only is used for academic purposes-a way to kill whites quietly- and invoke sympathy from the international world for more "donations."
In the bigger scheme of things you never hear any white fingering a black as a "racist." Factually do you never hear of the whites. It's always Media 24, EWN, New Nation or Africa Check that constantly are stirring up sh*t by blaming and demonizing whites for this and for that. And right in front you always will have EWN lapping up every little morsel of gossiping to splat on their front pages. As always you have the black social cyber mafia going "viral" about whites. Short on their heels  you have the red weasel of the EFF and black fart of the BLF trying to demonize whites and instigating  racial tensions for selfish political gain. If they cannot find a white "racist"– they simply create one- but a white "racist" there must be. South Africa simply is not a "balanced " sh*thole without that white "racist."
BIG smear campaigns now are launched to exploit the Dros incident. Every foul black communist zealot are trying to gain benefit from a white man that went and cross the line. However hundreds of incidents where black perpetrators do the same thing are blissfully ignored. Hippocracy and anti-white racism wins the day if you are a natural born communist looser – it appears.
The incident occurred only a few hours after Ramaphosa blatantly lied to the UN, trying to convince them that farm murders are merely part of a "crime wave " and has no political or racist motive at all. In fact, trying to convince them that there are NO farm attacks. He must have learned from Joseph Goebbels who said: " Make your crime so big that the world will simply refuse to acknowledge it."  Yet, the ANC, along with the EFF and the BLF immediately seized the opportunity to try and turn the rape incident into a stereotyped political tool by hinting, and even blatantly stating, that the rape of a black child by a white male was a racist incident indicating the general conduct of white males in South Africa.
If anybody bothers to research comparative statistics, we are sure that one will be quite surprised to find that this statement is also blatantly untrue. Child rape happens much more frequently between children and rapists of the same ethnicity. And in this respect we do not even mention to what extend rape of children and elderly women became part and parcel of farm attacks and murders. This incident must be a challenging issue for the liberal left, who are also arguing that pedophilia is a normal, healthy sexual orientation.Once again, the left moves the goalposts the moment it suits their sick narrative. In an incident such as this, there should be no differences. The condemnation should be unanimous from both left and right. There is NOTHING right about it. That's all there is to it.
That the incident in Dros was grabbed for political purposes comes as no surprise. In post 1994 South African politics very little of decency and respect for humanity remained. Everything is allowed, anything is possible. Even, and maybe above all, the double standards of denying farm murders as a "racist, orchestrated act " while at the same time using an isolated incident perpetrated by an evil, sick criminal person to justify the liberal claim of an established habit.
BUT let us ponder for a while- ponder and ask ourselves just why is the media going on about this specific rape case in the light of the fact that there are 110 rapes per DAY committed in South Africa? We must ask ourselves just why the media are concentrating so much on this specific incident then? Think about it- think what happened a mere week ago. Cyril "the Squirrel" made himself an international fool when he flatly denied that there are  farm murders taking place in South Africa and that land grabs are in progress. The whole world pounced him- and many organizations attacked him for this foolish utterances. Cyril's "good name" had to be rescued. Something had to be done to take the attention and the heat away from the black president's f*ck-up. What better way then to divert the public's attention away from the Squirrel than another "white racist" incident? 
Remember when Zuma was in hot water about the Russian nuclear deal? The same tactic was applied. The public's attention was diverted away from Zuma  and another "white racist" incident was manufactured….PENNY SPARROW. The media immediately start to bombard the public with Sparrow's "racist" misconduct- and kept the headlines occupied with Sparrow's "racism." After a week of two of mind f*cking the populace – everybody was chasing Sparrow- totally forgetting about Zuma! It worked well.
Now we again have a similar situation. Again a black president is in the hot water – as as before the media enters the game and as before- unlock the "white racism" scenario where the public again are getting bombarded and mind f*cked by yet another "white racist" incident. They will keep on with the Niniow case until such time the public again totally forgot about the Squirrel's own misconduct. Another "white racist" was sacrificed again to save the black president's face . This is all about diversion tactics. Cyril will walk out unscathed- and the "white racist" will get ten kinds of hell- not carrying his own burden only- but that of the Squirrel's too. Makes sense – doesn't it? 
Spot the difference: One side rape a child- the other pretend abusing a child. Where does the black hippocracy lie in this? 
Such are their deep rooted jealousy , inferior complexes- and hatred against the white man who's inventions they accidentally also gleefully use for their own comfort as well – white cars, white houses, white electricity, white transport, technology, cell phones, laptops, white hospitals, white shops , white infrastructure and much more – seeing the fact that no black man ever could invent something technologically or scientifically useful- not even their own alphabet. This they also copy-catted from that same white "racist."  Good lord- even their beloved Facebook and Twitter which they use to stir so much sh*t on against the white was invented by the white "racist."
MOST black people in South Africa has no issue with the whites and visa versa. Most black people -like the other races- simply just want to go on living and do their things peacefully. They care a hoot about all the political yelling and fretting around "racism."  Many of them even said that under white rule life was much better than now. It only is a small group of political anarchists such as Malema, Mnxitama, Ramaphosa et al with their vile media that constantly keep on blowing the winds of race hatred. To them it is crucial to keep the country divided along racial lines in order to rule "'till Jesus comes."
While whites can be there as scapegoats for their kleptocracy and corruption- they will stay fat cats. The moment white and black unite- the heinous communists will be exposed for what they really are- and soon their status will change from fat cats to alley cats. Thus they will promote racism and use their sick media hounds to keep on instigating race division- and such an incident like this of Ninow to them is an unexpected  gift from their evil gods surely not to be wasted. They must at all costs prevent more black people thinking along the line that 'apartheid" was better than this current farce they call "democracy." 
Once the truth hit home among more of the black population that under white rule  things factually was much better for the economy as a whole than today- the end of communist black rule and for these black political communist  filth will be in sight. Get rid or ban  the EFF, get rid of the ANC, jail corrupt politicians , bring back capitol punishment, ban the anarchist BLF straight away – and start jailing racist media correspondents that instigate race hatred and division – and you will find the country will yet again rise from the ashes.
Whites never even speak out- they keep quiet- but as always it's the ANC, the media, the black social cyber mafia – and black political clowns that simply just cannot leave the white alone. They keep on hounding them, demonizing them, blaming them and dehumanizing them  like a pack of Hyenas. Meanwhile this same black despots run to their British white masters to beg for money- how ironic indeed!
WHICH BOER SHOULD BE KILLED FIRST? (ROOI KLEUTER AAN DIE WOORD)I guess we as Boere got no choice anymore. We have to do what needs to be done. Ek sien dat ons mense geen keuse meer het nie, dit is VIR ons gemaak. Nou sal ons maar net moet doen wat gedoen moet word. (Die copy-cats van my plasings… Werner Smit en Kie….my boodskap aan julle……YOU'RE WELCOME)

Posted by Letichia Roos on Sunday, September 30, 2018
That is why when ONE white man really turn bad- the WHOLE white race now gets blamed for it. That is the narrative of the black narcissist in South Africa.  As long as blacks in South Africa proceed to be  the deep rooted racists and the hippocrates they are against especially whites and foreigners- blaming whites and other races on a continuous basis for all the misdemeanors and their fake "democracy" – their so-called "democracy" will only stay precisely what it is- Fake- and the world at large will fast start to shy the black hearts and all their racist cultural handicaps  of  blaming everybody else in South Africa bar themselves.
This happen in South Africa last night

Posted by FK TN Tony on Wednesday, April 11, 2018
THIS is how brutal the South African regime not only treat whites- but foreigners as well. No wonder South African blacks are despised by most of their own African kinsmen as well. 
Niniow now will not only face the full brunt of the law- but also from each and every black vindictive political zealot. Sadly – through his irresponsible and downright sick actions the whites in South Africa also will share his shame and  again will be demonized for weeks on end by psychopaths in the media , political dungeons- and social cyber mafia hood as well. As for the ANC, Malema, Mnxitama , non-white media skunks and the black social mafia with  all their racist rhetoric- : YOU are the true destroyers of South Africa. You can stop your bullsh*t- for the world already saw you for what you are- a selective  group of racist demon worshipers that that only spread lies, chaos and division- and  rogue animals that does not belong in any normal society. You have done enough damage to the country and it's people by your racist oratories , social postings and articles. Time to clutch out and do us all a national favor to help save South Africa – go commit Hara Kiri! 
SOURCES:
White Nation
WHITE NATION– WE DO NOT HATE WHITE LIBERALS– WE SIMPLY DESPISE THE FILTH!!
C'MON- SHARE OUR LINK