Do you have news to tell us? Send your e.mails with news and inquiries to: w.nation@mail.com
Register with us for free to follow our news on the right-hand tab
Article posted by: White Nation correspondent Cape Town  October 04  2018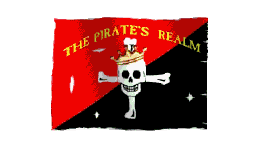 SOUTH AFRICA– THE MARXIST PIRATE's REALM DOWN SOUTH
THE South African incompetent ANC regime turned South Africa into a welfare state. The communist regime  allocates billions of rands from tax payers' money each financial year to roll out its social welfare program to lure black voters to it's own support. Spending on social "protection "– iow creating jobless leeches- will increase from R193.4-billion in 2018-2019 to R223.9-billion by 2020-2021, growing by an average of 7.9% annually.
The social expenditure of 4% of its gross domestic product (GDP) is on a par with Ukraine, below Malawi and Ethiopia (about 4.5%) and higher than Jamaica (below 1%), Poland (just over 1%) and Argentina (1.5%). South Africa's social grant system was expanded during the Mandela  period when  signs of a  economic growth was on the cards – but there is concern about whether it is still sustainable because, since 2008, the country has suffered a period of low economic growth and there are no signs that the situation is likely to improve substantially soon.
The key question is whether implementation of the  government social grant system is sustainable given the current economic climate. First, South Africa's muted economic growth has a direct effect on government revenue. Since the 2008-2009 global and financial crisis, the country has failed to achieve pre-crisis economic growth rates of 4% to 5%. For example, over the period of about 10 years from 2008 to the second quarter of 2018 economic growth has declined due to communist mismanagement and irrational decision making, save for pockets of insignificant growth not exceeding 3%.
A slight recovery was witnessed in 2010 and 2011, when economic growth reached 3%.This could be attributed to investment in the 2010 Fifa World Cup-related infrastructure spending. Post-2011, economic growth never reached 3%. For the first two quarters of 2018, South Africa has experienced negative growth, implying a technical recession with -2.6% and -.7% for the first and second quarter respectively. The South African Reserve Bank has consequently downgraded its forecast to a growth rate of 0.7% for 2018 compared with 1.7% previously. This downgrade was made before the technical recession, implying that a further downgrade is imminent.
The sluggish growth has resulted in the country experiencing a decline in tax buoyancy due to most white expelled from the job market because of discriminatory BEEE laws — the most steady relationship for 40 years between tax revenue growth and economic growth. A buoyancy of one means the pace of revenue growth is matching that of GDP growth. South Africa's tax buoyancy has declined from 1.37 in 2014-2015 to 1.01 in 2016-2017.
Consequently, the 2017 medium-term budget policy statement estimated that government revenue would experience a revenue shortfall of R50.8-billion for 2017-2018. Premised on improvement in economic performance, the overall revenue shortfall was subsequently revised to R48.2-billion. Given the under performance of economic growth recently, this revenue shortfall is likely to be revised upwards, thus further shrinking the fiscal space.
In 2018, because of slow economic growth and the inability to raise sufficient revenue to deliver on its mainly pro-black programs, the communist regime decided,among other things,to increase the value added tax (VAT) for the first time in many years. Although the regime would be able to raise some revenue through VAT, this increase could have a detrimental effect on economic activity and economic growth. But the regime  appears to have realized this risk;recently it decided to mitigate fuel price increases by reducing the fuel levy/tax, albeit once off. The estimated cost to the regime of this decision is more than R575-million. The regime will have to find ways of closing or reducing the revenue gap that will occur as a result of this decision or to reduce wasting money and curb spending in its programs.
Taxation (mainly company and personal income tax) is the main source of any government revenue.In South Africa, these taxes contribute about 56% of the revenue, personal income tax accounting for about 38% and company tax accounts for about 18%. Therefore if the regime  wants to increase its revenue, increasing taxes is one of its major instruments. But the extent to which the regime  can do so is limited because higher tax rates inhibit economic activity and negatively affect economic growth. Currently only 15.5% of the South African population pays taxes and carry more than 40 million leeches on their backs- a number that increases daily due to an illegal alien infestation. To worsen the situation did Cyril Ramaphosa's regime decide to ease down on migration laws- and lesser countries now need visas to enter South Africa.
Second, unemployment remains high. With literally millions of illegal aliens crossing South Africa's borders unchecked each day- it has increased from 26.7% in the first quarter of 2018 to 27.2% in the second quarter. The regime's  fiscal interventions such as programs aimed at the creation of employment remain ineffective in making significant improvements. The situation is unlikely to improve because,for various reasons such as birth rate among the population , lesser whites to carry the burden and alien influx – ,both the public and private sectors have plans to reduce their work forces.
For example, the regime, in line with the ongoing fiscal consolidation, has recently announced its intention to trim thousands of jobs in the public service. In the private sector, Impala Platinum is planning to cut 1 300 jobs over the next two years, Anglo Gold Ashanti will shed 200 jobs and Goldfield will announce its plan for thousands of job cuts. Job cuts lead to higher unemployment, resulting in higher numbers of mainly black individuals begging  for government social grant programs-  and increasing the burden on the shrinking fiscus. Also crime will escalate even more as many jobless people will venture into illegal business to survive.
Third, there is an increase in the number of households eligible or qualifying for social grants. Since 1994, the number of (mainly black) individuals benefiting from social grants has increased from about four million to more than 17-million in 2017. The number of social grant beneficiaries is expected to reach 18.1-million by the end of 2020-2021. The percentage of mainly black households that plunder social grant programs has also increased;in 2003 the estimated percentage of households receiving social grants was 12.7% and this has increased to a staggering amount of more than 30%.
The number of social grant beneficiaries —17-million —is higher than the number of taxpayers, which is estimated at about 15.5-million people. This implies that these few taxpayers are carrying an extraordinary burden. This burden is likely to increase because the regime has to maintain its voting population investment in infrastructure, eliminate infrastructure backlogs in various sectors and also fund new initiatives such as free higher education and the National Health Insurance.
In light of these pressures, the fiscal consolidation exercise being implemented by the regime  has focused on reducing funding for some of its infrastructure programs such as housing and others and has maintained or increased social grants to jobless leeches. Doing so has contributed to slow economic growth because social grant spending is less growth-enabling compared with infrastructure investment. The slower economic growth and a constrained fiscal environment means the regime  has to make hard choices, particularly in favor of those options that are likely to contribute to economic growth and to create employment. Increasing taxes is likely to inhibit economic growth further.
Maintaining the rapidly growing social grants spending at the expense of reducing infrastructure investment will only reduce poverty levels on the short term without contributing much in terms of economic growth and employment on the long term. The number of leeches are growing by the day while the tax payer base are fast dwindling. This leads leads to a catastrophic implosion of the economy.  But increasing infrastructure investment will contribute to economic growth and create employment. The regime  has to balance the growth of social grants spending with the upscaling infrastructure investment to enhance growth.
ANOTHER issue at hand is the gross wasting of funds on the ANC's own cadre deployment programs. One such a venture is spending millions on restoring complexes and houses for ANC ministers. For example in one project alone to upgrade ministerial flats- the ANC regime spent R 103 million on a block of flats- ( a complex that consist only of 29 flats)– but ministers residing in this flats only will pay a meager sum of R 1200.00 rent  per month- and deputy ministers only R 988.00 per month- this while ministers receive exuberant salaries of R 200 000 per month, royalties , subsidized petrol and free food tickets-  and deputy ministers around R 165 000 per month salaries. Director generals only will pay a paltry sum of R 75.00 per month rent at these flats. This all while market related rent are about R 5000.00 for a single bedroom flat in the private sector. But this is only one example of the mismanagement of funds and incompetent administration costing the country billions of revenue each year.
To add to the money wasting program by the ANC regime– 90% of government employees abuse  government vehicles for their own private use and still think it's part of their remuneration package. Millions of rands are wasted through this blatant  exploitation of tax payers money:
Ambulance not available for emergencies but used to do shopping and transporting alcohol deliveries?

Posted by Deidre Carter on Monday, September 24, 2018
THE ANC regime created a country filled to the brim with thieves, murderers, beggars and con-artists- each one contributing his/her weight to drag the country into the financial abyss. Somehow the incompetent ANC rat-works cannot figure out a way to stop their psychopathic kleptomaniacidal  plundering culture- but typical the African way- when things go bad there always is the white man to run to (after you kicked him off his land) -and start begging again. Such is what Ramaphosa did now- run to the international world- begging for loans again. The African mind simply cannot phantom the Western system which dictates you cannot go on taking out loans- someday you'll have to repay that loans.
More intelligent worthy governments  will generate income by stimulating the economy to try to pay down the loans , raise their populations' GDP- and become self independent by manufacturing their own goods  to increase exports again. But not the South African ruling class: NO- buying votes through state grants and creating millions of lazy jobless leeches to keep them in power is much more important. Destroying the country's agricultural sector in exchange for 2019 black votes is more important. Taking out billions of dollars worth loans to honor one black dictator's promises that he will "save" South Africa is more important- even if it means selling the country out piece by piece to foreign vultures like the Chinese. Increasing  public taxes to reimburse the incompetent tax office for all the tax money wasted and stolen through state capture , scrupulous tax officials –  and through government corruption is more important. Funneling millions of dollars to useless incompetent struggling SOE's such as SAA, ESKOM, Transnet, SABC and many more on an annual basis for money laundering activities from tax payers' coffers is more important. Taking out billions in loans and dump it on the tax payer, state pension or incoming next government is more important.
When all this corruption, empty promises, big talk about"saving the country,"– wasting billions of dollars on hair-brain ventures, malicious propaganda, farm grabs, riots, tender fraud and criminal government adventures  are wiped off the table- the only arrow left on the table is the one pointing to the pockets of this totally useless ANC kleptocrats as the only ones benefiting from all this financial disasters, political turmoil ,  thievery and chaos. Their narrative is to create as much financial disasters as possible so no one can see how they factually steal the country blind. And bloody blind the non-white populace is indeed- they keep on voting this calamitous political criminals back into power every 5 years based on their own injudicious and deep rooted racist culture.
SOURCED:
https://mg.co.za/article/2018-09-28-00-sas-welfare-state-is-in-trouble#.W67tJuy_hsg.facebook
Presidensie leef in weelde met belastingbetalers se hard verdiende geld en die res van SA moet spook om kop bo water te hou
WHITE NATION– WE DO NOT HATE WHITE LIBERALS– WE SIMPLY DESPISE THE FILTH!!
C'MON- SHARE OUR LINK