Ambulance not available for emergencies but used to do shopping and transporting alcohol deliveries?

Posted by Deidre Carter on Monday, September 24, 2018
Do you have news to tell us? Send your e.mails with news and inquiries to: w.nation@mail.com
Register with us for free to follow our news on the right-hand tab
Article posted by: White Nation correspondent Pretoria October 04  2018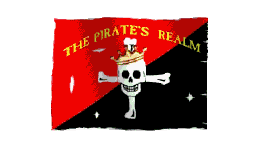 SOUTH AFRICA– THE MARXIST PIRATE's REALM DOWN SOUTH
THIS is typically what happens in South Africa under the corrupt ANC regime. You have an emergency. You call for an ambulance. 99% You are told there is " no ambulance available." The ANC regime is very fast in ripping through your pocket with sky-high taxes and threats if you do not pay your taxes. However when you demand services for that taxes paid- well- this is the quality "service" and attitude you get for that hard earned tax dollars wasted on an incompetent terrorist organization's selfish dictatorship.
AND this is not an exceptional incident as well- it is the NORM among all black BEEE government conscripts. Ambulances, government vehicles, police cars, traffic cars and about everything that have wheels belonging to the government are extensively used for private ventures- all while YOUR tax dollars pay their salaries, services of the vehicles, petrol and repairs. If this  ever again happens to you that you are told there are no police vans, ambulances or fire trucks "available" in case of an emergency– well- here is the reason why. (Please spare a thought for the blatant arrogance displayed by this poorly trained BEEE "staff" as well….will you? That is their normal behavior in South Africa by the ANC's "previous disadvantaged" conscripts- their total incompetence only is surpassed by their blatant disrespect and  arrogance. )
AND if the above arrogance is not enough- let your eyes feast at the South African BEEE conscripts doing their "thing" in the video below.BUT this is everyday life in South Africa- f*ckt-up as it is nowadays…and then you get those morons that  are stupid enough to call it a "democracy." 
Westbury, Newlands, Brixton…Thís is my country of shame.

Posted by Amanda De Lange on Monday, October 1, 2018
WHITE NATION– WE DO NOT HATE WHITE LIBERALS– WE SIMPLY DESPISE THE FILTH!!
C'MON- SHARE OUR LINK