Do you have news to tell us? Send your e.mails with news and inquiries to: w.nation@mail.com
Register with us for free to follow our news on the right-hand tab
Article posted by: White Nation correspondent Cape Town  October 09  2018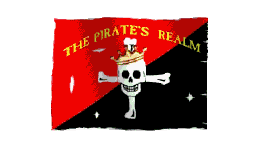 SOUTH AFRICA– THE MARXIST PIRATE's REALM DOWN SOUTH
WHOEVER reckoned Cyril "The Squirrel" Ramaphosa is the "Great Savior" of South African mankind surely has lost most of his treasured marbles. In fact- the totally opposite is the truth. Ramaphosa is a one-man economic wrecking ball– to say the least!
South Africa is suddenly facing a roadblock after U.S. President Donald Trump asked Secretary of State Mike Pompeo to study the "land and farm seizures and expropriations and large scale killing of farmers."  The attention by the U.S. president might be unexpected, but the economic, moral, and political consequences now confronting South Africa's leaders are not.
The Trump reaction is a direct consequence of the recent declaration from  Cyril Ramaphosa to move forward on land reform by expropriation without compensation.  "It has become patently clear that our people want the constitution to be more explicit about expropriation of land without compensation, as demonstrated in public hearings". In contrast, on July 22nd, even Cuban lawmakers unanimously passed 224 articles that reformed their socialist Constitution into a more pro-market framework where property rights are now better recognized and protected. The defense of private property rights is fundamental to protecting personal liberties in any market-based economy as pointed out in Article 17 from the U.N. Universal Declaration of Human Rights: "(1) Everyone has the right to own property alone as well as in association with others. (2) No one shall be arbitrarily deprived of his property."
The reason for President Trump's interest in the matter is that in terms of the Africa Growth and Opportunity Trade Act (AGOA) , sub-Saharan African countries to be eligible for its benefits ,must be making continual progress towards establishing a market-based economy that protects private property rights, incorporates an open rules-based trading system, and minimizes government interference in the economy through measures such as price controls, subsidies, and government ownership of economic assets.
Immediately, the South African Rand dropped 1.9% and U.S. Secretary of State, Mike Pompeo, and possibly the U.S. Trade Representative, Robert Lighthizer, are considering removing South Africa from the AGOA. Meanwhile, South Africa's faux President, Cyril Ramaphosa, has been forced by corruption protests to return early from his London trip where he was seeking foreign investment.
Earlier this month, it was announced that South Africa plunged more than any other country in protecting property rights according to a recent report on Property Rights. South Africa dropped .652 points, more than double Ethiopia's drop, the next biggest loser.
In addition, South Africa's own Land and Agricultural Development Bank warned  that a standard clause attached to its loans amounting to $2.8 billion requires it to repay everything immediately if the government begins expropriations without compensation—which would force it to default. An April report by the World Bank advised that weakening property rights and institutions were behind an increase in capital flight, social fragility, and pervasive corruption.
Ramaphosa campaigned on land reform, and in one of his first acts as president he initiated the process of having the Parliament amend the constitution to more clearly allow expropriation (blatant land theft) without compensation. In July, Ramaphosa announced an amendment was not needed, but it would be pursued anyway. In any case, it seems the land reform program has already begun as two game farms were given notices of an audit after the owners refused offers one tenth of their value. All expected economic consequences are coming true very quickly. Ramaphosa paints the issue as one of "race-equity " and creating equality of opportunity. He told the Financial Times "What [we] now want to do is to unlock the utilisation of our land by spreading it among our people — so that the land can be properly and usefully utilized for the majority of our people." Except the facts tell a different story. Cyril keep on hammering on that "our people" non-sense. Who is his "people" he is talking about? 
Nothing could be further from the truth. Seizing white owned farm land and redistributing it to Black farmers does not equate to equality of opportunity or ensure that it will be "properly and usefully utilized". It is a government power grab that ensures the poor will become poorer as opportunities diminish.
Speaking at the governing party breakfast meeting in Pietermaritzburg,in KZN some weeks ago, Ramaphosa said the ANC had learnt a lesson from other liberation movements in Africa where political leaders became the primary beneficiaries of land reform, insisting that expropriation without compensation will happen "Happen it shall,wether people like it or not,the land will be given to the PEOPLE not politicians",
Ramaphosa said, insisting that he would not be apologetic when expressing the ANC position on land reform when he visit the US in coming weeks. Ramaphosa also stated that land "expropriated" will be LEASED to landless blacks- and not GIVEN to them. So here Ramaphosa again are busy contradicting himself. The ANC never intended to hand land to the masses- but deliberately fool therm into believing so just so the masses can support this land grab exercise.
We know that this is nothing but another lie from the ANC head.The ANC regime itself has not transferred 4,323 farms which it has already bought from previous white owners,with the aim of distributing them back to black land claimants but that didn't happen.We know that these farms were handed over to the ANC comrades as was the case with former Land Reform Minister Gugile Nkwiti,who handed former Luthuli house ANC employee and cash in transit suspect Erron Velile Present,a R97 million,previously white-owned Bekedvlei farm in Limpopo,who along with his business friend, ruined it in few months time.
Ramaphosa himself owns a 4,200 hectare Phalaphala game lodge in Warmbaths 100 hectare Antabanyoni Ankole and Boran cattle farm,while his deputy Mabuza owns several farms in Mpumalanga of which he obtained fraudulently when he was Mpumalanga's MEC for land & Agriculture.Mabuza was involved in a land claim fraudulent scheme where white land owners were forced to sell their farms below market value,and later the farms sold back to community trusts at inflated prices,later to be distributed among comrades,with ANC leaders like Thandi Modise among the land beneficiaries.
People need land for residential purposes as not all people are interested in farming.Not all people can afford to buy a house. It is such that the ANC regime should help in acquiring a piece of land to built on,as the housing backlog keep on pilling & where corruption is rampant.If the ANC regime was serious on allocating land to landless blacks,it will effortlessly do so as millions of hectares of vacant land is in the government possession.The ANC elites only want to expropriate white farms while the landless black people want land to reside on,as we have seen with the increase in land invasions around the country.Its the ANC regime that is not willing to distribute land to the people!
His words mirror the late Hugo Chavez and current Venezuelan President, Nicolas Maduro, who claimed expropriation of land from the rich and redistribution to the poor would yield greater prosperity and well-being. It has resulted in inflation above 40,000 percent, 87 percent of people living below the poverty land, massive food shortages, all despite that the country sits on top of the world's largest oil reserves. Venezuelan economist Sary Levy-Cariente warns "since 2004 weakened property rights advanced a series of rural and urban land confiscations… and now is suffering from an extreme case of scarcity and hyperinflation."
Black South Africans already have access to land restitution. The Restitution of Land Rights Act entitles all people and communities who had land forcibly taken from them to have it returned or to be given compensation.  According to the World Bank, by 2016 more than 80 percent of claims were finalized, and 90 percent of the time claimants chose compensation. Simply, the government has missed its target to redistribute 30 percent of arable to land to black South Africans – because black South Africans don't want it.
Public opinion in South Africa also disagree with pitting land reform as a central issue. The most  recent Afrobarometer poll found only 1 percent (rounded up) agreed that land was one of the three "most important problems facing this country that the government should address." By far, rural and urban dwellers, both men and women, agreed the most important problem was unemployment.
Ramaphosa refers to the same World Bank study mentioned earlier as evidence that his Soviet style land reform is necessary to "heal social inequities. " Yet, past the executive summary it states, "redistribution at present is not especially relevant to reducing poverty" and that "many redistributed farms fail, resulting in job losses and unproductive land." It does say, however, that securing land tenure "is critical to strengthening property rights and fostering investment in the former homelands which are dominated by communal land."
Land tenure, or the ability to prove ownership and utilize property rights, is the type of "land reform" South Africa needs. Here too there has been progress. The Upgrading of Land Tenure Rights Act of 1991, another apartheid era ending piece of legislation, transferred the ownership of municipality owned rental houses to their occupants at zero cost. Yet, the government made little effort to explain to the property owners their new rights or how to receive proper documentation.
There has been little change in the number of secure tenured households, which hovers at 53 percent. Without secure tenure properties are difficult to value in the marketplace, they can't be used as collateral for loans, and ultimately serve as an invisible barrier to economic progress – these properties have dubbed "dead capital" by economist Hernando De Soto.
The Free Market Foundation, a South African think tank, estimates that if blacks across the country did receive the full legal ownership of their property at least $16.7 billion USD would be directly injected into the economy as nearly 5 million plots of "dead capital" would suddenly join the formal economy. That's just the immediate economic result of stronger property rights. Ramaphosa would be delighted to know that there is no stronger correlation with property rights than the perception of corruption (a coefficient of .93).  He has just initiated a corruption probe to investigate fraud and graft during of the former president, Jacob Zuma's, government. Zuma himself has already been charged with 700 counts of corruption, money laundering, fraud and racketeering.
The next strongest correlation with robust property right protections is entrepreneurship- which attracts the type of big dollar, knowledge-intensive capital  Ramaphosa was seeking during his last trip to London. The South African government quickly responded to Trump's tweet. They said he was "misinformed,"–  and that the program to seize land from whites and give to blacks would be done in a "careful and inclusive manner that does not divide our nation." Perhaps it is possible and South Africa can succeed where Zimbabwe, Venezuela, Cuba, North Korea, and other have failed.
SOURCE:
https://www.forbes.com/sites/lorenzomontanari/2018/08/31/south-africa-land-seizures-begin-economic-decline-accelerates/#6bbdfcf06365
WHITE NATION– WE DO NOT HATE WHITE LIBERALS– WE SIMPLY DESPISE THE FILTH!!
C'MON- SHARE OUR LINK