Do you have news to tell us? Send your e.mails with news and inquiries to: w.nation@mail.com
Register with us for free to follow our news on the right-hand tab
Article posted by: White Nation correspondent Johannesburg  October 14  2018
ALSO VISIT:
Court of appeals refuse Molefe's appeal- force Molefe to pay back corrupt ESKOM pension pay-outs.
Malema under severe pressure to suspend Shivambu
Ramaphosa was well aware of the VBS plundering- but did nothing
Ramaphosa now are declaring war against his own 'people!"
ANC moneyman 'netted millions from VBS Bank bribes'
Shivambu could lose his office, after links to another massive financial scandal: used dodgy account number to move funds
Schadenfloyde — EFF, VBS, and the rot of the South African body politic
Malema, Shivambu are Corrupt" Top EFF Members Exposes, Promise To Report To Hawks.
Auditor that investigated corruption in South African municipalities assassinated.
Vhavenda King: " I will return money if illegally proven."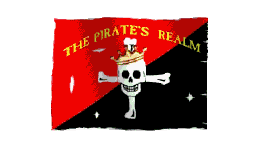 SOUTH AFRICA– THE MARXIST PIRATE's REALM DOWN SOUTH
"The majority of the women who are deployed as councillors as well as at the head office are women who are having relationships with the leadership, namely with Floyd Shivambu and Julius Malema. They are rotated among these two. We can [cite] many examples of comrades also from our province, but we will refrain from doing this out of respect for women."
IT happened at long last! Karma eventually caught up with the loud mouth Stalinists of the Economic Freak Show  Fighters. That "white money capital" bra Julius kept on warning us about eventually caught up with our EFF heroes as well. 
For so long have the  black political  Stalinists  blamed whites for being capitalist " colonials." And what did the EFF do….they themselves became just that….capitalist black "colonials." They neatly stepped in their own sh*t they created for someone else. Even among the ANC and many black political thieves there are  now a scramble to try jumping  from  the sinking ship. 
With all Malema and Shivambu's bravade and so-called "war " against "white capital" and the "rich white colonials" and "white monopoly" rhetoric with which they instigated hatred and division between  black and white-  it appears this heathens themselves had sticky fingers and dug DEEP into that same " white capital. " South African politics are corrupt. South African politicians – from the president right down to the lowest MEC – irrespective of their affiliation- are corrupt. Since 1994 South African politicians were responsible for the total implosion of South Africa's economy. Al 400 of them in parliament should be charged with grand theft , corruption, embezzlement , money laundering– crime against the state –  and locked up. Why we even listen to these political crooks' "laws" they pump out on a monthly basis in still a sinister riddle. Why we still pay taxes to pay their enormous salaries is another irony. Why people still vote these shrewd con artists into power to govern them- is the jackpot question. Politicians is the personification of Satan's power on earth. Stop voting for the devious reptiles. We don't need them to rip us off, impoverish us, sell out our country- and choke us to death with taxes like they do. We can govern ourselves. 
Robert Madzonga a founder and former Chief Executive of VBS and his wife Khosi Madzonga enjoyed a life of luxury. He even acts as a pastor. With all the money looted and embezzled from the public they have luxury cars, houses, boats, a helicopter going on holidays etc. Yet, he denied that he knew anything. His wife, once news got out – was removed as Brand Ambassador, she was a finalist in the Mrs South Africa competition. Whilst they live in luxury it is the small investors that are crying.
This shrim-shranks have quickly deleted all their photos of their lifestyle- but White Nation tracked down the pictures and we place it here for your scrutiny of how the black "elite" are plundering the country- while bra Julius and his "Isinyoga"  cohorts continuously are accusing whites to carry the  blame.   R2 billion was looted in the VBS bank plundering scam and could be more. The forensic investigator who looked into the rot of VBS Mutual Bank has concluded that the rot in the bank ran too deep to salvage it. Advocate Terry Motau in his final report said that an amount of R1.8 billion was gratuitously received from VBS by some 53 persons over the period 1 March 2015 to 17 June 2018.
This is how the "loot" was divided among the robbers…
Then came another little yellow bird and spilled the beans that Mr Julius (white capital) Malema is a Shareholder (47%) of Dyambeu Investments – which in turn is owned by the King Dyambeu and falls under Vele Investments,– the same Vele Investments that have looted R900 million from VBS Bank..!! And Dyambeu of Mr Malema have recently purchased Helicopter and G63s for the EFF King. BUT "white money capital" was giood for bra Julius. Julius also posess property at Port Owen (admiral Island) a  double storey black mansion in Bendor ridge Polokwane. Hmmm…and there we thought whites had it all!
So THERE you have it folks! Now we want to see this EFF "white money capitalists" barfing their way out of this one. We await  the normal silence to prevail for two weeks – and cell phones hitting that "Voice mails" without getting any answer from Mr. "White capital" and his 2IB side-kick Shivambu. Then we await the normal flat denial- and then the blame shifting that the poor "  innocent " red-capped crooks now are being "framed" and all the usual crap accompanying it. Will we at last see the law applied equally in this EFF " Black Economic Empowerment" move  – and this morons also slammed in jail for fraud like the rest of the "people"– or will they – like uncle Zuma- neatly side-step the slammer with lots and lots of political bullsh*t and duck for the "indemnity"  cover like tannie Tina Joemaat Pietersen? We bet Malema and Shivambu's puppeteer in London- Robin Renwick– must be having a nightmare-or two as well about the way his two little bitches are running amok in South Africa- robbing banks! Well Robbie ol' boy- you black hearted "elite" pirates should know by now that this behavior is an "African-thing" running for what- 400 years already?  You  taught them well…indeed! No sympathy here I'm afraid. 
 Now we will observe  if only small thieves get jailed by the so-called "law"- all while the BIG thieves are stealing the country blind? Get out that popcorn- the show is about to begin. Let us now  observe all the political evasive maneuvers and emergency actions kick  into top gear in that EFF viper's nest . It will be quite interesting to hear from which angle bra Julius now will launch his dastardly attacks against that 'white monopoly capital"- as he himself now is an accomplice to bank robbery. Next time bra Julius start his clever rhetoric about "white capital monopoly" again- we will use his own words against him that he used so many times against against Zuma: " Shut up and pay back the money!!!" Zuma must be laughing his head off right now…and so are we Jacob…so are we.
As expected  we also will see pathetic  white liberal idiots such as Max Du Preez sucking up some black commi arse as we now see below:
WELL DONE MAX-you are so deep nestled into the commi back-side – only your pedicure still sticks out!!  They say to determine a tree's age- just count the rings on the stem. To determine how deep a white liberal is sucked up into a non-white arse one only have to count the amount of rings of sh*t around his head I suppose?
SOURCED:
AT

least his picture was placed where it belongs!
WHITE NATION– WE DO NOT HATE WHITE LIBERALS– WE SIMPLY DESPISE THE FILTH!!
C'MON- SHARE OUR LINK