Do you have news to tell us? Send your e.mails with news and inquiries to: w.nation@mail.com
Register with us for free to follow our news on the right-hand tab
Article compiled and posted by: White Nation correspondent Pretoria   October 12  2018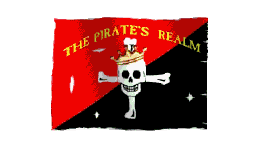 SOUTH AFRICA– THE MARXIST PIRATE's REALM DOWN SOUTH
NATIONAL PARTY strongman and New World Order pawn  Pik Botha has died in his Pretoria home at the age of 86, his family confirmed on Friday morning.
Roelof "Pik" Botha– political hero to many- traitor to others. 
His son, Piet Botha, who is in the band Jack Hammer, confirmed to News24 that his father died peacefully in his sleep in the early hours of the morning. "His wife Ina was with him until the end," he said. "He was very sick during the last three weeks and his body just couldn't take it anymore." Piet Botha added that he would always remember his father for having the ability to immediately sort out issues if there was any trouble, and that he will miss him dearly.
BUT who was Pik Botha actually- and what really happened in the dark rooms behind that closed doors? Botha- The man behind the mask: 
Botha was admitted to a Pretoria hospital in late September. Roelof "Pik" Botha was the world's longest-serving foreign minister. He was born in April 1932, and according to SA History Online the law graduate started in the foreign affairs department in 1953. In April 1977, he was appointed Minister of Foreign Affairs and represented the constituency of Westdene in Johannesburg. Botha was appointed minister of mineral of energy affairs in 1994 and resigned from that post in May 1996. Botha – as most white National Party traitors such as Marthinus Van Schalkwyk, Piet Koornhof and Roelf Meyer  –  changed allegiance from the National Party to the African National Congress in 2000 when the NNP    that was under the guardianship of first FW De KLerk– then Marthinus Van Schalkwyk– dissolved and merged with the communist ANC.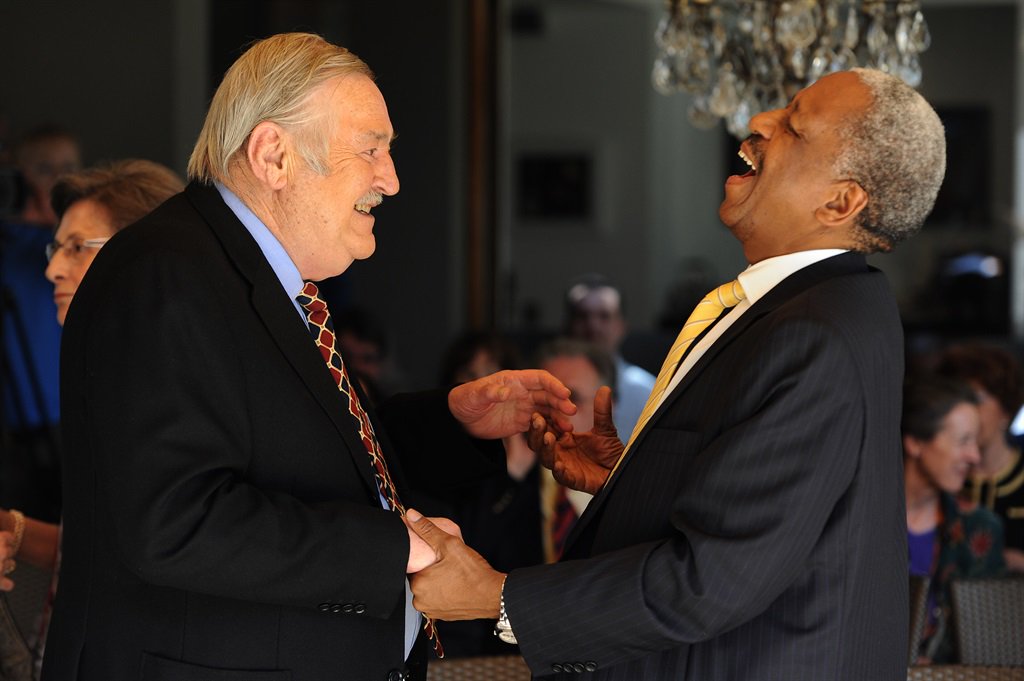 Shaking hands with the enemy. Botha very much was 'n staunch liberal- turning sides against his people to join the ANC in 2000.
Botha was born on 27 April 1932 in Rustenberg. He joined the South African Department of Foreign Affairs in 1953 after obtaining a B.A. degree at the University of Pretoria. He completed his LLB in 1955 and served in the South African diplomatic missions in Sweden and Germany from 1957 to 1963. Returning to Head Office in Pretoria in 1963, he first served in the Africa Division, then as the Department's law adviser and finally as Under-Secretary responsible for South West Africa/Namibia and the United Nations. Between 1966 and 1974 he attended seven sessions of the U.N. General Assembly as a member of the South African Delegation. He was a member of the South African Legal Team in the South West Africa Case (Namibia) at the International Court of Justice from 1963 to 1966.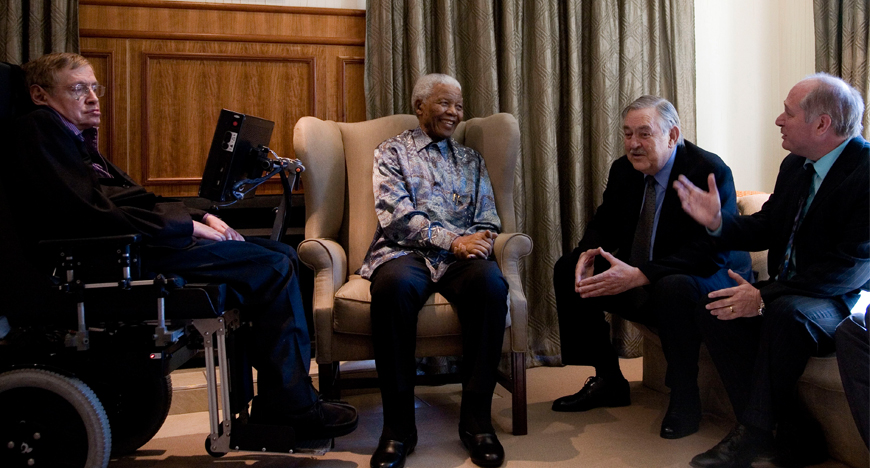 Botha in a meeting with Mandela and Stephen Hawkins.
In 1970 he was elected National Party (NP) member for the constituency of Wonderboom. In the same year he was admitted to the Bar as an advocate of the Supreme Court. He was again a member of the South African Legal Team in the Advisory Proceedings before the International Court of Justice on South West Africa (Namibia) 1970-71. He was South African Permanent Representative to the United Nations 1974-77 as well as South African Ambassador to the USA 1975-77.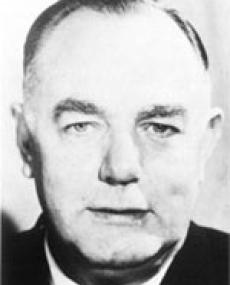 The NATS were rotten to the core. John Voster– Intelligence spy who became prime minister after assisting the Oppenheimer cartel in the assassination of Hendrik Verwoerd. One dark secret of his never revealed is his illegitimate child with Winnie Mandela.
He was appointed Minister of Foreign Affairs in 1977 and became a member of Parliament for Westdene until 1994 when he turned traitor under the new communist government of Nelson  Mandela  after the 1994 elections. He served as Foreign Minister from 1977 to 1994 and as Minister of Mineral and Energy Affairs in Mandela's cabinet from 1994 to 1996. He was acting State President for brief periods between 1990 – 1993. He was elected leader of the National Party (NP) of the Province of Transvaal in 1992 and leader of the National Party (NP) in the Province of Gauteng 1994-96. He retired from politics on 30 June 1996 when the National Party (NP) decided to withdraw from the Government of National Unity of Mandela, a decision with which he strongly disagreed.
Broederbonder Inc. The traitors that sold South Africa to the communists. Botha was appointed by the Jew Kissinger to keep the other NAT traitors "in check."
Although the South African Media and many disillusioned white liberals still view Botha as a political "giant" and sing his praises- for the conservative white Boer/Afrikaner memories of Pik Botha leaves a more sinister and detestable memory. Pik Botha had a long history of liberalism and treason. Being the Foreign Affairs minister he had direct contacts with destroyers of South Africa such as Henry Kissinger, Special American envoy Chester Crocker and George W Bush Sr. It was through this portfolio and connections the New World Order recruited Botha to become a sell out of his people, negotiate with the ANC- and played a pivitol part in FW De Klerk's conglomeration of traitors at the CODESA hand-over treason proceedings. What we as the public saw at the CODESA talks were merely a puppet show. It was an act. What we saw was a deception to make the South African public and the world believe that "meaningful negotiations" were underway.
Fornicating with the enemy
The breakdown of the talks; the public holding their breaths; the negotiators taking hands and starting the talks again…followed by another breakdown in talks; threats to pull out…the country on the brink of civil war; more gasps from the public, etc, etc…It was all show. A psychological trick. It was the National Party and ANC's version of WWRAW. The real negotiations between the NP government and the ANC took place years before that already. By the time of CODESA the spoils were already divided. And Pik Botha was right there- in the center of it all. 
Prof. Sampie Terreblanche of Stellenbosch University was involved in clandestine meetings with the ANC at the end of the 1980s. In 1985, the members of staff of Stellenbosch founded the "Discussion group '85" of which he became the chairman. They felt that the South-African government was on the wrong track. Sampie Terreblanche ended his membership of the NP in 1987 and became one of their strongest critics. He was a founding member of the DP and its first economic adviser but is now no longer active in party politics.
Former Deputy Minister for Defence and National Intelligence and, since 1980, Justice Minister, Kobie Coetsee, already started secret talks with Mandela in 1985 under directorship of National Intelligence Services. He met Mandela in the hospital while Mandela was being treated for prostate surgery. Over the next four years, a series of tentative meetings took place, laying the groundwork for further contact and future negotiations. Prof. Willie Esterhuyse, a prominent academic of Stellenbosch University, met Thabo Mbeki in England in 1987 and was told to report back to National Intelligence Services (NIS).
In 1988, more talks followed between Mbeki and around 20 members of the political elite of South Africa. NIS director Dr. Niel Barnard and his deputy Mike Louw were already having many secret talks with Mandela at the time, Barnard recalled in all, 48 meetings. Barnard also met Thabo Mbeki, Jacob Zuma and Aziz Pahad in Bern, Switzerland in 1989. NIS also organized what became known as the Dakar Safari . The Institute for a Democratic Alternative for South Africa (Idasa) and a group of fifty-two mainly Afrikaans-speaking intellectuals, sixty-one in total, conferred with the banned ANC in Dakar, Senegal, from 9-12 July. Delegates were drawn from academic, professional, cultural, religious and business fields. The seventeen-person ANC delegation was headed by Thabo Mbeki.
Amongst the delegates from South Africa were Tony Bloom, Dr. F. van Zyl Slabbert, Willie Esterhuyse, Dr. Theuns Eloff, Breyten Breytenbach, Andre P. Brink, Ampie Coetsee, Andre du Toit, Jannie Gagiano, Herman Gilliomee, Max du Preez, Rashied Lombard, Jimmy Matthews, Hennie Serfontein, Alistair Sparks, Alex Boraine and Gretha Fox. Gretha Fox? She was an actress…why did she have to go along? On the surface, the National Party was protesting heavily whilst already in talks of their own with the ANC.
Botha was recruited in 1972 by the CIA as an agent. As the ambassador to the United Nations Botha had the opportunity to have many hours of sweet talks with  Samual Huntington– American professor in political science- but also working for the Rockefeller Foundation and the Jewish controlled Council on Foreign Relations . We just could take a wild guess what the two was chatting about?  Harry Oppenheimer instructed John Voster to appoint Botha as Minister of Fopreign Affairs. Only time would teach us how much influence the talks between Botha and Huntington would have in handing over the country to the communist ANC. Botha was appointed by the NWO to act as "guardian" under Harry Oppenheimer and ensure the National Party traitors keep "in-line" during the "transition" process of the country into the hands of the communist ANC terrorists. He also appointed more traitors such as Tienie Groenewald into the ranks to ensure a "smooth" transition from a conservative country into a fully-blown Marxist regime.
Botha fornicating with Winnie Mandela– just as Voster did years before. The NATS were cavorting in bed with the communist ANC (and their wives ) long before the CODESA "negotiations " even were on the table.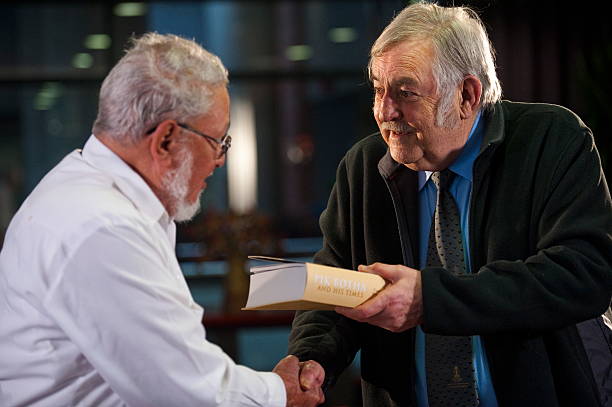 Also cavorting behind close doors with the communist Cubans of Fidel Castro– all while the same Cubans were waging a war against the young white soldiers in South West Africa. 
Treason most foul…the killing of the white resistance
Botha – acting under direction of the PW Botha regime– and his ugly side-kick Mac Maharaj also played a major part in the early 1994 Bophutatswana up-rise to destabilize that independent homeland of Lucas Mangope  which eventually saw the capitulation of Mangope himself- the destruction of the homeland-  and the treason against the Afrikaner Weerstands Beweging's Eugene Terreblanche. Botha played a crucial role in organizing hundreds of Putco busses loaded with black hooligans being transported to Bophutatswana to render the homeland unruly and in chaos.
Eugene Terreblanche- righteous God-fearing leader of the Afrikaner Weerstands Beweging. Terreblanche never trusted the devious National Party. He -on various occasions-accused them as sell outs and on their way to hand South Africa to the communists. He became a thorn in the side of the National Party conspirators. The NATS did their best to discredit Terreblanche- and their black market Broederbond media demonized Terreblanche on a daily basis as a " white supremacist." While Terreblanche worked towards Afrikaner nationalism and unity – the likes of Pik Botha et al worked feverishly behind the scenes to ultimately destroy that vision- and bring about a New World Order communist dispensation. 
During the Bophutatswana siege Terreblanche was  again double -crossed by army Genl. Constant Viljoen on orders of Botha and the Broederbond clan. The siege ended up in a disaster- leaving three white men murdered. Botha had no conscience about it. Terreblanche was brutally murdered by the National Intelligence branch on 3 April 2010 on orders from the Broederbond conspirators. The fall guy was a Zimbabwean- Chris Mahlangu, 29– who stood trial- was found "guilty"– and send to prison. At least that is what was made to believe. Mahlangu quietly "disappeared" since. 
The Bophuthatswana conflict also saw the final parting of the ways between the AWB and another white sell-out General Constand Viljoen and his cronies . The Bophuthatswana government had consistently refused to take part in the April 1994 multinational elections, and when this boycott was formally endorsed by the Bophuthatswana cabinet under another white conspirator Rowan Cronje– , African National Congress (ANC) supporting black mobs took to the streets of Mmabatho and Mafeking, the two main towns in the homeland, demanding that the independent state became part of the "new" communist Empire. The protest soon turned into a full blown riot and then into a popular NP/ANC organized uprising against that State's president, Kgosi Lucas Manyane Mangope.
During the siege of Bophutatswana bloody chaos reign and three AWB members- 43 year old Alwyn Wolfaard, Nicholaas Fourie (40) and Jacobus Stephanus Uys ( 33) were brutally murdered in front of TV News cameras by a black pro-ANC terrorist  Ontlametse Bernstein Menyatsoe. Not one of the disgusting SABC or Nasionale Pers press creatures  present lifted a finger to try and help the men, even thought Wolfaardt and Uys requested them to do so many times. (This was in sharp contrast to another scene, also in Mmabatho, where journalists had given first aid to wounded Black civilians).
Then, still in full view of the cameras, a Bophuthatswana policeman, Ontlametse Bernstein Menyatsoe, armed with a South African supplied R4 automatic rifle, ran up to where the wounded men were lying and gunned them down in cold blood. It was this cold blooded execution, far away from where the actual fire fights had taken place, which was misrepresented by the local and international media as the AWB forces being "defeated" in Bophuthatswana. This myth has persisted, even though it is palpably untrue.
Political murder most foul that shook the white nation. Three AWB men were executed in cold blood in front of National TV cameras without any liberal correspondent lifting a finger to assist- or prevent the murder. The killer- Ontlametse Bernstein Menyatsoe never went to trail-but received "amnesty" for this dastardly brutal act.
Double crossing Ian Smith
Botha- in his capacity as Minister of Foreign Affairs in the cabinet of yet another  traitor John Voster –  also was notorious in the sell out and close confidante of the Jew Henry Kissinger of Ian Smith and the then Rhodesia in 1976. From 1977 Botha was involved in the intricate discussions and negotiations which lead to the Lancaster House Conference in London towards the end of 1979 paving the way for Zimbabwe's hand over to the Marxist regime of Robert Mugabe and  in 1980. He also was a key man in selling out Mozambique to the Marxists. Pik Botha initiated the first bilateral talks with the Government of Mozambique at Komatipoort in 1982. After 18 months of intense conspiring an " agreement " was reached, and culminated in the sell out of Mozambique with the  Nkomati Accord signed on 15 March 1984.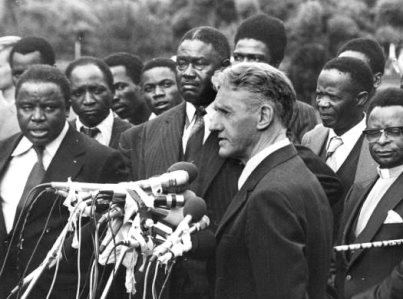 IAN SMITH– paid by the British masters also rammed in the back with a knife by Voster and Pik Botha- exchanged for a communist regime of  Mugabe.
Leaving Jonas Savimby out to dry
Botha then played another major role in selling out the Christian rebel leader Jonas Savimbi of Angola to the Marxist MPLA regime of Jose Eduardo Dos Santos . Henry Kissinger again – like with Zimbabwe- played a key role and was the planner of the Angolan invasion. Pik Botha – in his capacity as Minister of Foreign Affairs under the then president PW Botha– and his aide Rusty Evans closed ranks with Kissinger and on Kissinger's instructions- Botha organized that all aid to the rebel leader be stopped- leaving Savimbi stranded and alone. Savimbi – after being wounded in battle- was shot by Dos Santos' henchmen in a point blank execution-style murder with two bullets in the temple  on 22 February 2002 at the riverbank near Lucusse in Angola.
Jonas Savimbi– another victim of Botha's treachery. Murdered execution-style because Botha deserted him without warning.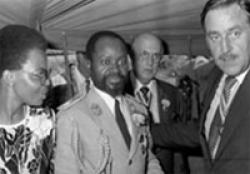 Botha stucking a knife into the back of Renamo in exchange for a Marxist regime in Mozambique.
Selling out the country at home while the white boy die on the border protecting the conspirators
MANY veterans of the South West African Border War also will remember Pik Botha as the sell out who stopped their advances into Angola- pulled the South African forces back- and thus giving the opportunity to his NWO master and commander- Henry Kissinger– to "negotiate" the hand over of Angola to the Marxist Jose Dos Santos. It also was under Botha that the CODESA sell-out process of South Africa to the terrorist regime of Nelson Mandela was happening behind the backs of veterans fighting against this same terrorists in South West Africa.  Pik Botha long ago acknowledge in no uncertain terms that South Africa will be handed into terrorist hands when he declared in  1986 during an international press conference in Cape Town, replied to a question saying that, "Yes, he did believe there would be a Black President in South Africa in future and, yes, he was prepared to serve under him."
The South West Africa bush war- also known as "Harry's war"– due to the fact that young South African boys were sent to SWA to fight a 25 year war to protect Harry Oppenheimer's diamond racketeering business against SWAPO insurgents  in Swartkopmund. This war  cultivated the best guerrilla fighting force out of mere young white South African boys and Portuguese fighters in the world. Pik Botha also was prominent in handing South Africa over to the same terrorists these boys were fighting against. Many body bags arrived at the  Waterkloof Air Force base of which the parents up to today have received no condolences or explanation from Botha and his sell-out Broederbond cronies. 
Botha also played a key role when he signed South West Africa away to the Marxist SWAPO at the United Nations. After his appointment as Minister of Foreign Affairs in 1977 he was directly responsible for the "negotiations " (treason) which took place in many capitals. Each time a settlement eluded him, only for him to try again. When the settlement was finally reached to sell out South West Africa , Botha was in New York at the United Nations' Headquarters in December 1988 to sign on behalf of the South African Government.
Botha- a true NWO harlot  belonging to the secret order of political fornication
Pik Botha – a hard line NWO pawn- also was a member of the secret "Knights of Malta" movement- as well as part of the "Wyse manne" organization. The "Wyse Manne " are a group of industrialists including members of the Oppenheimer family, select Black liberationists and former "Broederbond" members, and no doubt, other high ranking elitists and financial powers.  Logic suggest that somebody like Hotelier Sol Kerzner, could be one of them.  The "Wyse Manne " controlled the super Afrikaaner Broederbond (which had Nazi ties) during Apartheid, and they also control the ANC after Apartheid. The "Wyse Manne " are also the ones behind the rise to power of Democratic Alliance leader and Southern Star Freemason, Helen Zille, and they control South African politics to this very day for the same Dark Powers that the rest of the world is subject to. Roamers have it that the Democratic Alliance are patronized to become the new government after the 2019 elections- placing "white power" back in the driving seat again.
ANOTHER white liberal traitor….Max Du Preez. 
Closer to home it did not go any better 
Botha had lots of dark secrets and skeletons in this private cupboard too. He was an alcoholic and one of the most unanswered questions revolved around the death of his former wife  Helena– who- according to statements at the time- "fell off a flight of stairs." Many more enlightened ones would have it that she was pushed by Botha himself. Botha married Helena Bosman in 1953. Two sons and two daughters were born from this marriage. Mrs. Botha  died on 29 April 1996 under strange circumstances. Being a very close confidante of FW De Klerk-(who's own wife also was murdered under a veil of  mysterious circumstances) – the two incidents are linked by conspiracy theorists to  political motives as both incidents happened in close time approximate to each other.   Botha then married Ina Joubert on 27 April 1998.
THEN there is the incident when he shot a black waiter during a hunting trip that still are kept under wraps. It was a ministerial hunting trip where Botha got marinated again (as usual.) When the black waiter brought drinks- Botha shot him in the head in his drunken stupor with a powerful hunting rifle. When the incident was brought before parliament- Magnus Malan quickly jumped up and covered for Botha by saying it was "an accident." 
Botha also is suspected to be involved in the Robert Smith murders. Wrote Robert Smith's daughter in her book:
"I am Liza Smit":
"This man [Pik Botha], the big ex-minister, the jovial friend, is everything that is being whispered about him. His abuse of drink and women is well known… Who knows, perhaps only when he dies will the truth be revealed. Of all the people I [Liza Smit, daughter of Robert Smit] had seen during my investigations this man was the one who irked [!] me the most. He is the one person I feel still has information that could help explain what happened here".
On page 170 of the same book:
"In the car I [Liza Smit] was still fastening my seatbelt when he [Pik Botha] suddenly plucked open the passenger door and announced that he would drive with me to the gate to open it for me. At the gate, he grabbed the back of my neck, pulled me to him and kissed [!] me. I pushed away from him for all that I was worth. The he got out and laughed [!] as if he had got exactly what he wanted… I was angry myself, and just wanted to get as far away from Pik Botha as possible. The 'oom' I had known as a child, the family friend, was nobody's 'oom' or friend."
Botha  thus may appear to be a political "hero" to many uniformed South Africans- but to many he was nothing less than a New World Order pawn and the force behind  many sell -outs. He solely was responsible for the fall of Mozambique, Angola, South West Africa, Rhodesia- and South Africa in black communist hands. He was embroiled in treason against his own people as well as that of other righteous leaders- and dark secrets of secret society involvement . He was a top Broederbonder as well.
Au Revoir Pik...we will surely not miss you….
Among the white conservative community of South Africa Botha  surely will not be missed and his demise seen as the end of yet another dark horse responsible for the deaths of many conservative white Christian people and the chaos South Africa finds itself in today. Too many innocent dead bodies of South African soldiers littered his political road to fame. Botha is one of the most controversial politicians of the pre-1994 era- with lots of unanswered questions about too many unanswered agendas still hanging which he will take to his grave. While the liberal world sketched  a picture of a respected " political giant" -reality paints  a totally different picture smut with  treason against his own kind, secret societies, political power plays, personal skeletons – and conspiracies of the man we came to know as Pik Botha. Maybe it will be a good idea if his tombstone have two epitaph inscriptions on it…one in the front for those who will miss him dearly and those with  false liberal patronizing  to remember him by- and one at the back with the brutal truth for those that  rather would choose to forget him by.
We rest our case!!
WHITE NATION– WE DO NOT HATE WHITE LIBERALS– WE SIMPLY DESPISE THE FILTH!!
C'MON- SHARE OUR LINK