Do you have news to tell us? Send your e.mails with news and inquiries to: w.nation@mail.com
Register with us for free to follow our news on the right-hand tab
Article posted by: White Nation correspondent Cape Town  October 16  2018
ALSO READ:
Eskom nearing collapse, senior officials jump ship
Hundreds of thousands of illegal aliens in South Africa
Dr Anthony Turton: Vaal River fix will cost the govt. between R800bn and R1tn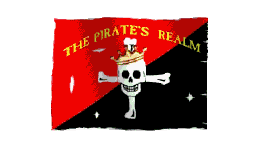 SOUTH AFRICA– THE MARXIST PIRATE's REALM DOWN SOUTH
IF you become aware of the fact that the South African Revenue Services suddenly are hunting you down to squeeze the last penny out of your pocket- you most probably became the latest victim of  yet another miserable corrupt ANC failed state capture  venture.
The South African Revenue Service's (Sars) IT infrastructure faces total collapse if it fails to finish its upgrading program.  SARS acting group executive for IT strategy and architecture, Andre Rabie, told the Nugent Commission that the modernization program had stopped abruptly. The upgrading program stopped after suspended SARS corrupt commissioner, Tom Moyane, paid R200 million to the global consultancy firm Gartner to check and access SARS's IT system.
"We got word of this via a corporate communication and we basically stopped the process. There was basically no change control. It was a shock and it was not great for the moral'" Rabie told the commission. It should be noted that according to Rabie, the research firm only consulted him and his team by using questionnaires and some form of "assessments " that were in his opinion, not very detail orientated.  "What suddenly started to happen is our support functions started to run autonomously and it was centralized. There was no consideration for the digitized specific requirements. Effectively' infrastructure is far behind. It's pointing to the imminent collapse of the digital infrastructure at SARS'" Rabie added.
R 1 Billion to fix SARS f*ck-ups
Rabie told the commission that it may cost SARS close to R1 billion to fix SARS ' old IT systems.  The IT expert said that SARS was functioning at about 20%-25% of its previous capacity and this is due to the halt in the modernization program, by Moyane. "We are on a trajectory where failures will become the norm, which will have a huge impact on the tax and customs world," said Rabie. The e-filing tax system may potentially crash in the next two years unless urgent measures are undertaken to recall Barry Hore, who masterminded the IT system.
This is Mmamathe Makhekhe-Mokhuane, she is the Chief Officer for Digital and IT at SARS. Please have a listen to this video and tell me if you feel confident that your tax money is being well spent. I also made a video on the topic, here's the link: https://youtu.be/trQzb91nMcE

Posted by Renaldo Gouws on Wednesday, October 17, 2018
Dear South Africa you pay her over R250K a month for this👇

Mmamathe Makhekhe-Mokhuane is the SARS IT chief – Asked about comments she made about people who had been at SARS for many years – she responds about a Drakensberg boys choir. Dear South Africa you pay her over R250K a month for this👇

Posted by Avimedia on Wednesday, October 17, 2018
Please listen to this "intelligent" answers on the questions- and make up your mind if you still want to pay your white taxes. Mmamathe Makhekhe-Mokhuane, she is the Chief Officer for Digital and IT at SARS. This sadly- is the "democratic" artificial intelligence working with your hard earned tax money. Various reports claim the now famous (or infamous depending on how you look at it) SARS IT chief Mmamathe Makhekhe-Mokhuane earns R3.06 million a year or R1738 per hour.  Asked about comments she made about people who had been at SARS for many years 
– she responds about a Drakensberg boys choir!!  We rest our case! 
–AND this is what they spent your tax money on…more artificial intelligence.…
Moyane ends the project
Sue Burger, a senior project manager at SARS, yesterday, gave shocking details of Moyane's decision to end the modernization system and its impact on her unit.  Burger said Moyane's decision placed more than R66 million worth of projects at risk. Three witnesses, including Burger, painted a worrying picture about how Moyane allegedly collapsed IT systems, customs enforcement measures and nearly scrapped the e-filing tax system – a few months after taking over. Earlier the commission heard that the modernization was introduced in SARS in 2007 when Gordhan was there. Burger told the commission she was the SARS project manager for customs enforcement. She was the leader of a team of 12 people while others also had people working under them, she said. SARS, at the beginning of each year, under the modernization project, adopted an annual performance plan to improve revenue collection and to implement any new legislation introduced by the government, Burger said.
SOURCE:
https://www.iol.co.za/business-report/companies/sars-needs-r1-billion-to-avoid-collapse-of-e-filing-system-17498154?fbclid=IwAR2O9pHL7vdAYAYsMQvRW9MErSUulZijCAwdQdEeHij95gIKwUpSEIeI9I8
EDITOR's FOOTNOTE:
( LOOK…this ANC incompetent racist chain-gang cadavers since their state-capture in 1994 made so many screw-ups with about every functional department they inherited from the white government- and when they make a balls-up it normally are counted in either BILLIONS or TRILLIONS– like the Vaal river screw up . Now ESKOM also is on the brink of collapse- and as we observe- the monk…..eh…sorry….the  Cercopithecidae that totally f*cked up the system are now jumping ship. The SANDF is short on the heels of ESCOM and urgently needs 50 BILLION or it will also face implosion.
BUT this naturally will be the result when you take a violent prone terrorist hooligan used to planting limpet mines in dustbins  out of the slammer – and directly appoint him onto the throne as king of the jesters. The imbecile will have no clue how to wield the scepter. To him the power that  a scepter wields – and the power that a crow bar wields – are about the same. He somehow  will invent a way so both artifacts will end up having the same destructive characteristics- leaving a blazing trail of chaos, destruction, flat denial – and blame shifting. AS for the SARS debacle: Personally we feel to let the scum rot in their own feces. Nothing financially this greedy pigs touch with their sticky hoofs remains intact for more than 2 years…their banks, their treasury, the state coffers…so  why would SARS be the exception to the rule? Where there is a smell of money- there will also be a smell of an ANC rat nearby. 
That they will now try their utmost to hunt down the poor already overtaxed ( dwindling minority) working class citizen to squeeze that R 1 billion out of them- whether it be sky-high petrol prices, a huge escalation in VAT- or a spike in personal tax witch hunts like the rogue predators they are  – also is no illusion. Like these corrupt bastards now dumped their R 57 million deficit caused by maladministration on the overburdebed tax payer- so will the ANC minions also dump this humongous tab on the tax payer as well.
What we would love to advise tax payers- is to start a tax revolution and force this devious white collar criminals in the regime and SARS dungeons to totally do a belly – flop. Let their system crash completely. At least then only we will be free of this utterly preposterous tax burden Ramaphosa and his Robbin Island "old boys" ilk bestowed upon us. Cut their financial life-line and let them also suffer like we do to make ends meet for a change. Maybe they will learn that the people rule the government- not visa-versa. -Ed)
WHITE NATION– WE DO NOT HATE WHITE LIBERALS– WE SIMPLY DESPISE THE FILTH!!
C'MON- SHARE OUR LINK