Do you have news to tell us? Send your e.mails with news and inquiries to: w.nation@mail.com
Register with us for free to follow our news on the right-hand tab
Article posted by: White Nation correspondent Cape Town   October 27  2018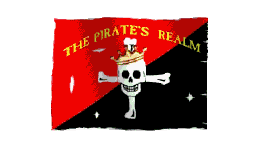 SOUTH AFRICA– THE MARXIST PIRATE's REALM DOWN SOUTH
IT is common knowledge that the ANC thieves never even should have been allowed to govern South Africa. That  fact at least even the previous British Prime Minister Margaret Thatcher acknowledged. It also is common knowledge that everything the African National Crime syndicate  touches with their sticky paws turns into a pile of sh*t- if not plundered or stolen.
"What actually should have never happened, is that the ANC should have never become the government of South Africa" ~ Dr Pieter Groenewald, VF+

Posted by SA Nuus en Meer on Wednesday, October 24, 2018
NONE of their so-called SOE's are functional anymore- riddled by corruption and maladministration by incompetent greedy bandits in charge . Such now also is the sad tale of DENEL– the South African Arms manufacturer- and  previously a well-oiled supplier of sophisticated warfare material under the name of ARMSCOR.
Denel, South Africa's state-owned armaments manufacturer, is in the grips of a financial crisis. Things are going from bad to worse at Denel. The state owned enterprise is struggling to turn a profit after being embroiled in controversy surrounding allegations of corruption and nepotism. The downward spiral is egged on by governmental budget cuts, which leaves the arms and defense equipment manufacturer looking elsewhere for funds.
As reported by Brian Sokutu of The Citizen, a series of severe budget cuts have made it almost impossible for the South African National Defense Force (SANDF) to purchase new armaments and military technology from Denel.
SANDF budget cuts impact Denel in more ways than one
Budget cuts pertaining to the Department of Defense have left Denel in a sticky position. In fact, the situation has become so dire, that reports of foreign investment and sales have begun to emerge. It was recently reported that government was looking to sell off a stake in Denel to a Middle Eastern bidder in an attempt to avert complete financial collapse. Denel – obviously– has denied the allegations.
Yet, the future looks grim for yet another state owned enterprise marred by financial and operational irregularities. While Denel has traditionally managed to supplement its income with exports, particularly to the Middle East, it now finds itself hard hit by a local cash flow problem. Without financial support from the SANDF, the weapons manufacturer finds it difficult to produce stock for the international market.
This predicament was summed up by defense expert Helmut Heitmann, who cites a combination of unfortunate circumstances as a result of Denel's money woes. Heitmann explained the complexities relating to both the SANDF's position and how it impacts the global market, saying:
"The SANDF can neither acquire new equipment from Denel or anyone else, nor fund research and development of equipment. That has hit Denel's revenue stream and has the longer-term implication of no new products. Most armed forces are reluctant to buy equipment that is not used by the forces of the manufacturing country. Complex equipment is kept in service for 20 to 30 years and they want to be sure of through-life support. Having it in use by the forces of the manufacturing country is seen as a guarantee of that. So, when the SANDF cannot buy something into service, Denel finds it difficult to export."
Heitmann warned that if Denel could not dig its way out of its current financial quagmire, it would collapse, thereby costing almost 25 000 employees their jobs.
Denel employees may not receive their December paychecks
This stress hangs heavy over the heads of Denel's employees who are worried that, even if they are to retain their jobs, they may not receive salaries or bonuses in December. This concern was voiced by Johan Botha, trade union Solidarity's deputy general secretary, who explained that unless the state owned enterprise was able to secure additional government funding, payment of workers hung in the balance. This additional funding would seek to compliment a controversial loan already granted to Denel by Regiments Capital through former Johannesburg mayor Parks Tau.
NOW after they have plundered the country's resources, stole the populace blind, screwed-up all the state departments- and render the country ungovernable in a financial mess- they are still arrogant to send out e-mails and sms' to hard working citizens similar to  these below:
" Urgent Notice
Dear Taxpayer,
Tax Season Deadline of 31 October 2018 is fast approaching. Please contact us on 010 493 5474 or reply via email: sars@nimblegroup.co.za to discuss your SARS account. We look forward to assisting you with this matter and ensuring good tax compliance with respect to your account."
Another scam in the making. Who the f*ck is the " nimble group " in any case? Don't be fooled by it. Anybody with more than 3 brain cells will immediately know this is yet another private company  scam– as SARS' emails end with " .gov.za." But we suppose the African criminal mind has as yet not figure that out. Anyhow-  Our reply to the SARS goons and all their black and Indian bloodsuckers on tax returns is quite straight forward: Go to hell. Once the goons at SARS start to declare THEIR income and expenditure what they do with OUR money to the public on a yearly basis- we will show them what we did with our money on a yearly basis . One wonders when the budget cuts will be imposed on th e friggen ANC "ministers" and MEC's too- cutting THEIR salaries in half for a change- or cutting the amount of bench warmers by half as well?
If they proceed to do the terrible damage  they did to the country, keep on being corrupt oligarchs and thieves- did what they did to  DENEL and all the SOE's- well- then they can go beg from the Guptas, Zumas, Mandelas , Ramaphosas and who the hell else that dug deep into the country's state coffers and national assets. We've been tired being their milking cows. We are tired sponsoring their hideous scams and rich racketeering- using us as the tax paying public as their personal ATM machines. NONE of this ANC racketeers ever were thrown in jail as yet. Not Zuma, not Joemat Petersen, not Mojane, not Maduna, not Shaik….not Musa Zwane ,-not one single ANC political thief ever saw the inside of a jail for corruption or theft as yet. Yet they stole more than R 784 billion through tender fraud and corrupt private enterprises from the South African tax payer this past 20 years- and not one ANC rat was held responsible up to today.  
Up to today the ANC rat pack and their vultures could not declare ONE single project ( bar allowing millions of illegal aliens and Chinese to come and sap our resources and steal our minerals) – that they have managed to build or complete that substantiate the millions of rands they rake in from the tax payer each year. Every venture they start ends up in a cesspool  of corruption and thievery.  AND with all this billions of tax payers rands all the state departments, provinces and city councils  still go slam dunk! The only venture that shows an upwards trend on the financial graph is their exuberant yearly salary increases. But they want our tax money again …or else! The government are responsible to the people- not visa versa. Somehow this illegitimate regime has it's wires cross badly. They "think" they "owe" the country. 
For the record the ANC is not our chosen "government" as we did never vote for them- but they are there because of mob rule and election rigging. Ramaphosa is not our president because no citizen  voted him into  power or gave him any mandate . Like Zuma he is there because of communist black elite rule from Lethuli House. For this reason we also reject all "laws" they pump out and all decisions they make through their macabre parliament in cahoots with black racists such as Malema, Shivambu and Mnxitama – just as blacks rejected the white rule pre-1994. We refuse to pay taxes just as the blacks refused to pay for services pre-1994. Their motivation was that  it was not their chosen government- and our motivation is this is not our chosen government. The blacks (and mainly the PAC and ANC themselves )  alleged the white government discriminated against them on the basis of their skin color and therefore the white government was illegitimate – and now this illegal regime discriminates against whites on the basis of their skin color and we deem this dictatorship also illegitimate. That is ONE right the ANC rat pack cannot take away from us- the right to reject and despise them for the murdering and incompetent kleptocracy they are.
SOURCE:
WHITE NATION– WE DO NOT HATE WHITE LIBERALS– WE SIMPLY DESPISE THE FILTH!!
C'MON- SHARE OUR LINK