Do you have news to tell us? Send your e.mails with news and inquiries to: w.nation@mail.com
Register with us for free to follow our news on the right-hand tab
Article posted by: White Nation correspondent Pretoria  October 27  2018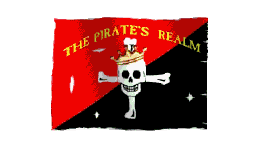 SOUTH AFRICA– THE MARXIST PIRATE's REALM DOWN SOUTH
WELL– In South Africa nothing surprises you anymore. Not even if an alien  Eastern(homogeneous whites are not allowed to work for the government) Paki pilot decided to "drop in" for a quick KFC "bite" with his police chopper!
BILL HARRINGTON wrote on Facebook: " On Tuesday 2018/10/23 at about 14H00 a South African Police Service helicopter, descended down from the blue skies in the Eastern Cape and landed between cars and pedestrians on the parking lot of one of the local shopping centres in Queenstown (Now Komani).
This was not an official police practice run and or for any police duty concern, other than for this Police Pilot, to land, switch his blades off and walked nonchalant 30 meters into a chicken outlet; – Thus, not to investigate a crime scene or what so ever, but to queue in line for a quick take Away and some gravy (train), with it.
WHAT a happy valley South Africa has become on the tax payer's bill? This Paki pilot thought to take full advantage of that fact and "dropped in" for a "bite" at the KFC. But that is what the country has become under incompetent ANC rule- no discipline, no values…no pride. We wonder what the Chinese will do- docking  their aircraft carriers at our local malls for a quick Pie and Coke? 
After this police pilot got his food parcel, and paid for it, he walked out, climbed back into his police helicopter, switch on the blades and swiftly flew away.
A few concerned pointers though:
Surely he did not have permission to land on this busy parking lot with cars and people all around and not just putting his own life at danger, but those all around him. He came uninvited and without pre-arranging his landing time or requesting to cordon off the area he will be needing to land.
This was of no official SAP business endearment and or an emergency landing as such, other than having a quick stop for lunch in a Police Helicopter.
His origin and destination is unknown, hence, can we call it fair that we, the tax payer Joe's of South Africa, have to subsidize, trained police helicopter pilots, to misuse the fuel, time and salary, we pay them, to maliciously and in misconduct, use state property, to go and buy a quick take away?" 
Bill Harington.
Queenstown
Eastern Cape
WHITE NATION– WE DO NOT HATE WHITE LIBERALS– WE SIMPLY DESPISE THE FILTH!!
C'MON- SHARE OUR LINK