Do you have news to tell us? Send your e.mails with news and inquiries to: w.nation@mail.com
Register with us for free to follow our news on the right-hand tab
Article posted by: White Nation correspondent Cape Town   October 27  2018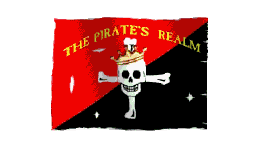 SOUTH AFRICA– THE MARXIST PIRATE's REALM DOWN SOUTH
IN South Africa blacks are worst racists than whites ever was. Because of black racist thugs ruling the country and blame whites for all the mismanagement and corruption these days- blacks in general became more arrogant and more violent towards whites. 
In this case  a white woman- Maryna Jacobs – of Bloemfontein placed a video on Facebook she took when she was slapped by a black taxi thug. Now in South Africa these taxi criminals deem themselves above the law.They brake about every road traffic law- and their arrogance is beyond comparison.
Geen respek vir padreëls. Die " taxi's" sal veroorsaak dat padwoede dadelik by my sal inskop!

Posted by Burgerlike Beskerming on Wednesday, October 10, 2018
In this specific case at the Mimosa Mall in Bloemfontein – this black thug took up all the parking space with his taxis- leaving none for the public.
Dis nou hoeveel respek mans vir vrouens het. En dit oor n parkeerplek wat "sy taxi's" in parkeer & die res van die publiek nie mag gebruik nie. Openbare parkeerplekke. Stuur aan dat almal weet Bloemfontein – Mimosa Mall is nie n veilige plek nie!

Posted by Maryna Jacobs on Saturday, October 27, 2018
THIS is the black taxi thug that assaulted a white woman because she wanted to park on a parking space marked for the public. He refused her to park because his taxis are parking at that spot- which incidentally are not parking for taxis- but for customers visiting the mall. 
When confronted because of this gross non conformity- he charged towards Jacobs, flinging threats that he would slash her car's tires if she dare park on marked parking spaces next to the mall-  and insulted at her  by telling her to come "kiss his arse."- He then approached her in a rude manner and eventually slapped her. He also tried taking her cell phone away.
But eerily News Media 24 and all their sicko "correspondents"– as well as the hippocrates on the black social mafia are uncanny silent about it. Do you still remember the SPUR incident- the KFC incident- and then the Vicky Momberg incident. All those incidents were blown out of proportion by News Media 24 ghouls – and the poor white VICTIMS were shrewdly labelled as the PERPETRATORS. In South Africa black racism is protected by both the law and the vile media- all while so-called 'white racism" is contraband and hung on the big bell. One day though the whole scenario will change again- and despots such as Zuma, Malema, Ramaphosa Mnxitama et al will be hunted down and dragged before a real human rights court to start paying for the discrimination and their race hatred they instigate. The video went viral on the white social media though.
WHITE NATION– WE DO NOT HATE WHITE LIBERALS– WE SIMPLY DESPISE THE FILTH!!
C'MON- SHARE OUR LINK