Do you have news to tell us? Send your e.mails with news and inquiries to: w.nation@mail.com
Register with us for free to follow our news on the right-hand tab
Article written and compiled  by: White Nation correspondent Witbank October 28  2018
ALSO VISIT:
White Shift- Ending the white majority
Germany's Demographic Catastrophe -Almost Half Of Kids Are Migrant Descendants
The Left-Wing Agenda Strategy : Emotional Propaganda, Insults & Untruth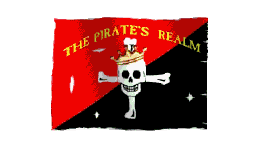 SOUTH AFRICA– THE MARXIST PIRATE's REALM DOWN SOUTH
"At one time, it was a rubbish dump, a place where people discarded rubbish. Useless and obsolete objects in their homes and lives that were no longer of any use to them. Broken goods discarded because it became a source of shame. Now its people that have been abandoned on this rubbish dump. Elderly men with wrinkled hands. Children with big eyes … only eyes with no expression. Children who look at what they see, because things around this place are just there, and has no use or meaning.
A man sitting in a tin shack, which from a distance looks like a typical doghouse on a farm stand, but for this man is a form of shelter. Recently the man was operated on for a hernia and the 13cm long, 5cm wide wound is open. The smell emanating from the infection of septicemia is unbearable. "Did you bring me patches?" He asks. The old man walking beside me said, "I'll give him another week, it's the fifth person this year. The wounds become septic and they die, I have witnessed so many."
Not far away in another tin shelter, live two elderly 70 year-olds who left behind a life of security and dignity. While he lived in Zimbabwe, he was considered a wealthy man and worked as a plumber. He was driven off his land and could not get assistance in South Africa, now forced into a squatter camp, his only place of survival. His wife cannot walk, just lays down while, suffering from fermenting wounds on the bottom of both her feet. Clinic sisters will not visit this forsaken place. It's a struggle; the woman needs support to get her into a taxi that can take her to a government hospital.
The clinic sisters are not the only ones who choose not to visit this dreadful place. Pointing to another tin shack the man said, "The woman over there, her husband died a while back, the ministers did not want to come here and help. We had to ask a black pastor who works in a field church to help assist with a burial." People do not come here. People do not go to visit a "scrap heap of souls".
Between the stones a bunch of kids play, it's a hopeless game, a game without purpose or reason. They do not understand basic skills, and when some children learn to count from their mothers who would say, "go get me 3 eggs" or "quickly run to a cafe with this R20 note and buy a loaf of bread. Check that you receive the correct change, "the others do not know. For in this place, it is seldom that you get three eggs and to hold a twenty-rand note, it is a fortune that they do not know. The only point of this little game is to make them tired so that they can go and sleep.
The children usually speak Afrikaans while playing their game and it is as though the words they utter are not of this rotten earth. It is not a language that you want to hear upon a dunghill. There is no shade, no trees or shrubs, no fertile soil for vegetables, no water. It's just the gleaming white sun above them that they observe. Yet they play … It's the eyes that speak volumes. Large dark pools of blue expectation of which they cannot identify.
This is the contradiction, the hard diversity of realities that hits one the deepest when you walk into this place. The inferior huts that are painfully neat and tidy with the handwritten notice on the door: "Knock before you enter". Not because there is something to hide – because in rubbish dump of human decay nothing can be hidden. Nevertheless, it is the last bit of self-respect and self-esteem there is.
In contrast, the loss, shame, and self-respect, is most visible to the children. There are three boys, two with blond hair, and probably brothers, and a dark haired child with a crown and scattered freckles. The three boys scratch in the bin behind the black family's shack. They do it every morning…
In front of one of the shelters is an unsteady wooden bench and a little girl is sitting there. The curls of her light brown hair cling to her face and into her neck. Maybe she is three or perhaps six years old. Children do not develop normally stuck in a place like this. Most of the children are older than they appear to be. The little girl is filthy, probably a few days dirt clinging to her body. She coughs as she calls for her mother. "Her mother left here with the Nigerians and will return with food for the baby tonight," said the old man walking beside me.
Tonight when the mother returns, she will walk over to the clustered shacks and RDP houses where the black people of this place live. At least they have water and toilets. She will beg for a bowl of water to wash off the stench from abusing her body. Everybody is doing it, because running water and toilets promised three years ago, were never delivered. The white people all go and beg for water to drink and wash from the black shantytown.
The mother will try to clean her body but not the festering ulcer on her mind, there is no cure, it is permanently etched into her mind. The man will die from his wound and the black pastor will bury him near the ashes. He will not be remembered. The little girl who might turn four, or five or six next year does not know what fate beholds her, or how long it will be before the Nigerians rape her or lure her into their prostitution ring. Simply because there is no one who can stop this worsening situation.
A person will never return to a rubbish dump to see what he threw away. Perhaps that is the most terrible condemnation of all; nobody comes here to find out what happened to his brothers or sisters that were thrown away. I know my colleagues; we have worked together for a long time. We have talked, planned, and shared our ideas, and dreams for our people. Sometimes we cry. For many years, I have known Lenel Cotty Wessels of Front National, who is a business woman, a planner, a doer, a strategist whom I call "my little sister." She is survivor and manages many difficult situations, but when she called me last night, I could hear that she was emotionally overwhelmed. She drove to that place to check the realities of white poverty. She caught a glimpse of hell on earth."– Daniel Lotter- Front National.
SOUTH AFRICA is the country that ostensibly have the most white squatters in the world- a whole generation of them! There are more than 400 000 white squatters strewn across the country in more than 60 dilapidated camps not fit for a pig to live in since 1994. AND their predicament was deliberately created by the communist dictators and their Anglo-British establishment handlers to exterminate the financial white power base in South Africa.
A recent trend on social media has encouraged people to Google search "Squatter camps in South Africa.". The results showed an overwhelming number of images where white people were living in squalid conditions. This left many South Africans on social media confused, with many saying that this is not a true reflection of the situation in the country.  A Google spokesperson responded to the recent debacle stating that they will never be finished when building a quality search because the experience is a complex and dynamic challenge.
"Because our systems are surfacing and organizing information and content from the web, search can mirror biases or stereotypes that exist on the web and in the real world.  "We understand that this can cause harm to people of all races, genders and other groups who may be affected by such biases or stereotypes, and we share the concern about this. We have worked, and will continue to work, to improve image results for all of our users." 
In August 2017, Statistics South Africa (StatsSA) released it's " Poverty Trends in South Africa: An examination of absolute poverty between 2006 & 2015″ which revealed that  the number of  persons living in extreme poverty (i.e. persons living below the 2015 Food Poverty Line of R441 per person per month) in South Africa increased by 2,8 million, from 11 million in 2011 to 13,8 million in 2015. "The report shows that the most vulnerable to poverty in our society are children (aged 17 or younger), females, Black Africans, people living in rural areas, those residing in Eastern Cape and Limpopo, and persons with little or no education," Stats SA said.
"The income per capita Gini coefficient (income inequality) has declined from 0,72% in 2006 to 0,68% in 2015; however, the are notable variations amongst various population groups. Black Africans have the highest income inequality with a Gini coefficient of 0,65 in 2015, increasing from 0,64 in 2006. "Income inequality among whites declined from 0,56 in 2006 to 0,51 in 2015. The Gini coefficient among Coloreds declined from 0,60 in 2006 to 0,58 in 2015. Despite having experienced declines in income inequality in 2009 (0,53) and 2011 (0,50), the Gini coefficient for Indian/Asians was 0,56 for 2006 and 2015."
***************************************************************************************************************
But in perspective one also must take in consideration how many people per race are affected. It will be easy to say that blacks are the most affected- which by all means are true. But the figures show that 37  % of homogeneous blacks live in poverty. Many of this blacks live in squatter camps- but many of them have good jobs but prefer to live in this camps as most of the municipal services are free. Thus they hide their true motives behind the squatter status. Many blacks living in this squatter camps also have nice houses in predominantly white suburban areas- which they rent out.
But living in a middle-class upmarket or white area immediately would mean taxes , levies and service fees kicks in- which is not the case in black squatter camps. Thus many blacks exploit the squatter status to their own benefit. Blacks quickly have learned to manipulate the system. Living in a black squatter camp, paying nothing for services like electricity, sanitation or water- and still apply for low-cost housing  and state grants for the whole family while many are getting a lucrative income by selling veggies, driving taxis, peddling drugs, do domestic work for whites, run "spaza" shops, etc is quite a appetizing opportunity surely not to be missed.Taxi drivers in especially metropolitan areas earns round about R 500.00 minimum a day,- depending on how many trips they do –  according to a couple of reliable resources that are taxi drivers themselves White Nation spoke to.
NOW– Times that by 7 days- and then multiply that by 4 weeks and you end up with someone ending up earning nearly 15k a month. Many of the black women also work as domestic workers- earning R 200.00 per day. Many black men also do "piece jobs"-earning more or less the same or even more amount per day. Now add to that free housing, no taxes or levies on property, free services, no income tax returns as all payments are CASH,-  AND state grants for the whole family as no income can be tracked – and you have a lucrative life being a black " impoverished."  Accumulated one black family in a squatter camp then earns about between R 10 000 and R 20 000TAX FREE per month. Now it's facts like this that "stats" will not tell you- nor will the ANC regime or it's sympathizers tell you either.
So according to government propaganda nearly half of the black population are living in " poverty"- that is according to the government stats- but factually  many of them lives in the poverty-stricken  areas- but have lucrative  jobs and upmarket houses in middle-class areas.  As we well know the South African  government stats ( and StatsSA) are created on a false "generalization" model to selectively benefit only those that need to be "looked after."  In their statistics only a certain group will appear to be suffering. Statistics controlled by governments are manipulated to fit the narrative of the government of the day. They are baseless and carry no real value bar supporting the government's own agendas.
Also not mentioned in the government stats is that nearly a quarter of the black population counted as "impoverished" are illegal aliens that came from neighboring countries such as Malawi, Zimbabwe, Mozambique, Angola and Nigeria as well. So the statistics supplied by StatsSA can by no means be seen  as the truth. It more or less is only a general reflection  of the total registered population- but also that cannot be counted as carved in stone. Illegal aliens infiltrate and flock South Africa's open borders at a rate of 2000 per week. With Zimbabwe now totally and economically destroyed this massive influx pattern  even escalate by the day.
THOUSANDS

upon thousands of illegal aliens cross South Africa's dilapidated and cash-strapped borders every day from all over Africa and elsewhere- adding tremendous pressure on the economy, social and welfare organs- another factor the "bleeding heart" liberal academics conveniently leave out of their so-called "statistics." While this influx of unwanted aliens are on the rise- the tax base that must support this ever growing problem is dwindling.  
Although the stats gives a mediocre figure of 57 million people in South Africa- that excludes all the alien African, Chinese, Pakistani, Indian and Arab infiltrators that are in South Africa unregistered. In most cases workers doing the surveys do not even dare venture in crime infested areas, gang infested areas- or high risk squatter camps. Not ONE Chinese immigrant- legal or illegal–  is registered on this surveys as well. Where does that leave us?   Since Thabo Mbeki's irrational African Renaissance "open border" policies the Department of Home Affairs truly lost control- and when the half-wit "minister"Nkosazana Dhlamini-Zuma were appointed to head that department – it became total chaos. So figures derived for "statistical purposes " only are sourced mostly from  the Department of a non-credible Home Affairs and the Welfare organs ( which mostly caters for blacks only) – and thus cannot be relied upon as the true reflection of the populace. The total population figure is more like 75 million than 57 million.
Now- with all this above mentioned facts on the table- let us have a look again at the so-called  "income inequality "  of the  Gini coefficient …shall we? The " clever" academics that draws up all this very "impressive" statistics never adds reality to their equation- but merely generalize and plays with figures to- as we said- support the narrative of the government of the day. As long as they keep on fabricate this bogus numbers- it will continuously "appear" as-if blacks really are having a hell of a time on earth- permanently on the starvation list.
Meanwhile back at the ranch the total 
opposite
is  closer to the truth. With the massive influx of illegal blacks at a rate of 2000 per week from Africa into South Africa- as well as the uncontrolled birth rate of nearly
doubling
their populace with
80%
every 5 years of blacks in South Africa-
when ever do you think will this "inequality" model become stable?  AND it is

specifically

this massive explosion of blacks in South Africa that is fast suffocating the economy as very little blacks factually are tax paying producers.
More than
16 MILLION
blacks already are on
state grants.
Who  is supposed to fund this ever escalating non-tax paying "jobless" blacks from all over Africa then?
 This again is yet another smart ploy to benefit blacks again- and ignore  the plight of suffering white squatters. This dear reader- is the stark reality and true situation in South Africa- similar to the Mexican problem Americans experience- not the false propaganda by the current regime or the fictitious " statistics" and "reports" drawn up by liberal academics you see. African blacks have 54 countries in their possession- yet still in 300 years since the white man set foot in Africa- NONE of these countries bar Rhodesia and South Africa where the white man ruled- seemed to elevate themselves technologically above their mud-hut status- but flock on a permanent basis to the white countries in Europe and South Africa for their survival. How come?
There are no more food on the shelves in Zimbabwe- no more petrol available. Zimbabweans are facing long queues for food and fuel as shops are running out products as the nation's economic turmoil continues. Rhodesia(Zimbabwe) once was the bread basket of Africa under white rule. This is what happens when black despots rule a country- and with the current hazardous "land expropriation" policies and the ongoing attacks and  farm murders orchestrated  by  the ANC in South Africa- this soon will be the sad tale of South Africa as well. 
Then they still hate and despise the white man and kill the white farmer – but are quick to run to him if their food shelves become empty like Zimbabwe now and starvation face them in their own countries through the incompetence and greed of their own regimes? 
When we look at whites in general there are roughly
3 million
whites left in South Africa-of which nearly
400 000
are living in utter squalor conditions. In contrast with black squatters whites do not receive any assistance, government aid , housing and/or free electricity, sanitation or water from the ANC regime. This is where the biggest form of
discrimination
against a race and a huge smear on the ANC ruling kleptocracy's policies   comes into play. For 20 years the ANC regime effectively used the power of
flat denial
and
media silence
on this  developing human catastrophe- and black heathens such as Malema kept on with the false  propaganda rhetoric that whites are
"rich. "
This is to create the perception that whites in general do not need any governmental assistance and the government is there to look after the exclusive benefit for
blacks only
. This
obviously
is a
gross violation
 and inconsistent with  the 
Human Rights Charter
as prescribed by the
United Nations
( The Universal Declaration of Human Rights (UDHR)  adopted by the United Nations General Assembly (A/RES/217)-
and of which  the South African government was a signatory too.
But to despots the likes of Malema ( and also the ANC) this blatant abuse of human rights means absolutely nothing– as Malema himself is being tasked  to ensure the ANC's stay in power. By amassing all the jobless youths behind his EFF freak show- he ensures a healthy 3% of the votes. Malema 's agenda is to create a division between black and white- instigate black hatred against whites- and make sure the majority youths despise whites. When time comes the EFF will be disbanded- and the poor directionless youths – thoroughly been brain washed by Malema and his cohorts- will be instructed to join the predominantly black ANC. This then will give the ANC their much needed boost to change the constitution and regain lost seats in municipal elections again.
The ANC also is well known for their blatant disregard for United Nations standards, human rights issues- and public opinions. For this reason also the ANC withdrew from the ICC-(International Criminal Court)– so they want to prevent their own kind to be prosecuted for human rights violations against human kind. They also up to today never denounced violence as well. So- how much credibility can one contribute to this terrorist movement suddenly becoming the "democtratic government" of the day then?
BUT In essence all the main (black controlled) political parties in South Africa- the ANC,DA and EFF- are controlled by the same Anglo/British ghouls- and all three honor the same agenda. Their play is this of Jekyll and Mr. Hyde. For public value they will act as "honest " activists to the party they present and the mandate given to them by their constituencies. In reality they work close together behind the scenes and all of them worship the same corporate megalomaniacs in control.  It's all a psychological political mind f*cking game these political con-artists  play. And the contemptible Main Stream Media forms a integral part of this  massive "psi-ops"  pro-tel war against the (mainly white) people.
We saw the same type of treacherous ploy being played by the National Party. While on the surface they appear to be in loggerheads with the ANC- in the backrooms they cavorted with them,- and when they handed the country on a
pre-planned
agenda to the ANC terrorists on the instructions of their British masters- the National Party was disbanded and many of the white heathens joined the ANC ranks. Such is the EFF again  a ploy and a brain child of the
same
communist establishment in Britain that in the first instance pushed the communist ANC into power- and want to keep the ANC in power the same way they kept Mugabe in power. Julius Malema's
Economic Freedom Fighters (EFF),
is
funded
by the disgraced
Steinhoff
 company – and that's why it's vocally opposing the
Party Funding Bill
which seeks to
force
political parties to declare their funders. Sources close to the EFF's financial affairs allege the party received
R7 million
from the corrupt company.
Bilateral "agreements" already were reached years ago between the British "controllers" and the ANC front men- even long before Mandela was released. The deal was clear- the ANC can "rule " the country every which way they want to- and their Jew masters will control the finances and minerals. This evil pact was eventually signed- literally in Afrikaner blood– at CODESA. It's an old political trick – Create 2 sides of the equilibrium that appear on the surface to stand against each other- but in reality they work together for the same masters and the same objective- to get rid of the white Afrikaner presence in Africa – and to plunder South Africa's rich mineral resources at will.
The total opposite of this false propaganda campaigns naturally is the stark reality. But this is a reality nobody wants to hear- and nobody wants to believe. The reality pose a danger to the world domination agenda. Truth sometimes (and in the South African context most of the times) is the first victim of people that pursue their own dark agendas. What white liberal traitors such as Max Du Preez , Sloet De Villiers, Piet Craukamp and many others benefit out of the misery of others can only be guessed.
Liberal pro-communist traitors to their own people:

Max Du Preez, Sloet De Villiers

and

Piet Craucamp

.
And this is where we now enter the reality of the white squatter problem in South Africa. They form part of the extermination agenda from the British establishment- the same as the farm murder agenda. They have been pushed out of the job market, deliberately alienated and forced into make-shift "detention" camps without the basic human rights such as running water, food or sanitation facilities where they could be slowly starved to death – or to die due to malnutrition or plagues without the possibility of earning an income to feed their families or have access to decent medical treatment. AND conditions in this make-shift camps are deteriorating fast! 
The only difference between the concentration camps during the Boer wars and the new concentration camps in the silent war we see today- is that the communist dispensation deliberately ignore these people and flatly deny they ever exist- thus have no obligation or human rights liability to feed or care for them. They must become a lost generation. By denying the fact they exist and keep the reality of their condition suppressed from the world at large – the communist dictatorship plans to keep them at endless night until the last of the lost white  generation is totally wiped out. They never existed- so no cock will again crow over their demise. Soon they- like the Inca– will just "disappear" into oblivion without a trace. Nobody will miss them as nobody even were aware they factually did exist. That is why the communist regime push white squatters to merge with black squatters. It will then be so much easier for them to be swallowed  by the black masses- and more convenient  to deny their existence. If they get robbed, raped or murdered in black squatter camps – so much better for the communist despots as their white "problem" will be taken "care" of so much easier.
White squatters in South Africa today fight an uphill battle for survival.The communist reptiles banished them from the job market, from society- and through impoverishment coupled with the denial of basic human rights they brake down the psychological resistance of these people until they become zombie -like creatures without any will to survive. A whole generation of young white children also will be exterminated in the same process- thus a whole new generation of white people will be wiped out- putting an end to the white Christian presence in Africa.
Whites in South Africa faces a terrible dilemma- for those that can afford it flee the country. For those that cannot afford it it's either a bitter struggle to keep the communist heathen away from his property through "land expropriation " agendas and the terrorist away from his farm – or worse when they loose the fight- being brutally murdered or  land up in a squatter camp where a certain slow death awaits him. The coming year predicts a very stormy future- politically as well as socially. But the mere fact that the new communist on the block- Cyril "the Squirrel" Ramaphosa nurture   no love for whites promises a very dark time ahead for whites in South Africa- and none so much as for the already battered , broken, banished and impoverished white squatters of South Africa that technically according to the international world- " do not exist."
That also is the reason  why the Jew-controllers of Google– well known for their  anti-white sentiment– also refuse to acknowledge  the fact that white poverty and especially conditions in white squatter camps really do exist and also need the opportunity to be exposed. Such also is the onslaught against whites on many social platforms such as Facebook, Twitter, Instagram, etc. The white voice is silenced everywhere- silenced by very mentally impaired creatures in control of these sites. Then you also have the common white bum nuggets of the communists that sneak around on these sites- reporting posts that high-light the atrocities against white Afrikaners  as "hate speech."  One very prominent little gremlin in this department is a white liberal tart that resides in Britain- one Adriana Fleur- who spend much time demonizing the Afrikaner people and try to "debunk" all their posts about the white genocide in South Africa.
Liberal London-based white traitor

Adrian Fleur

– aka

Adriana Johnson

– creator of the website

"

Debunking the myth of white genocide in SA

"-   a little London-based pestilence that attacks white Afrikaner social sites with malicious false propaganda. She and her little hacker friends attacked many white Afrikaner sites, removed the admins- and placed derogative and down right filthy  data on the sites. There are many more of her kind we can place here.
 EVEN companies participate in this slow genocide. The following companies do not employ whites anymore as part of the communist's "Youth Program":
Standard Bank
Nedbank
Woolworths
Sanlam
Sasol
Unilever
Investec
Netcare
Adcock Ingram
Telesure.
So we have been following the yes4youth job initiative launched by the ANC government. It's aim is suppose to create jobs for the youth- ALL of the youth. However look what happens when a white youth try to register. Also look at the companies sponsoring this initiative. AND ironically this companies was built on WHITE customer's money!
The lesser the world knows about this gross human rights abuse in South Africa against whites- the lesser the chances of  assistance or exposure they will get. Sadly most white Afrikaners also unwittingly participate in this extermination program- simply because most whites are oblivious to this human disaster amidst their own kin. Without our help, without the assistance of concerned whites that expose this terrible omen and human catastrophe in South Africa to the world- this advent children of a lesser god will like the Inca– mysteriously "disappear " into the night without a trace. They simply did not exist. 
 SOURCE: 
White Nation
WHITE NATION– WE DO NOT HATE WHITE LIBERALS– WE SIMPLY DESPISE THE FILTH!!
C'MON- SHARE OUR LINK