Do you have news to tell us? Send your e.mails with news and inquiries to: w.nation@mail.com
Register with us for free to follow our news on the right-hand tab
Article posted by: White Nation correspondent Potchefstroom   November 03  2018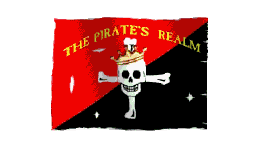 SOUTH AFRICA– THE MARXIST PIRATE's REALM DOWN SOUTH
" The DA Shadow Minister of Communications, Phumzile Van Damme, said that the South African Broadcasting Corporation (SABC) is a clear disaster waiting to happen. "Today (Thursday), Communications Minister Nomvula Mokonyane revealed in Parliament the remuneration packages of the SABC's top three executives. She revealed that the salaries of the chief executive, COO and CFO are R5.1 million, R4 million and R3 million respectively. The total remuneration for executive packages thus stands at R12.1 million", Van Damme said.  "This is but a marginal R1.2 million decrease compared to the highly inflated R13.3 million paid to top management last financial year, largely as a result of huge yearly increases during the Hlaudi Motsoeneng era. As the COO of SABC Hlaudi Motsoeneng received a whopping R4.197 million annual salary package in the 2015/16 financial year, which made him the highest paid official at the public broadcaster" Van Damme went on to add that the SABC was, therefore, misleading the public when they indicated that the salaries of "the executive management have been significantly reduced".
SOUTH AFRICA's depth of corruption is underrated- very much underrated indeed. The corruption in South Africa by greedy wolves is so malignant it became a plague that now is totally destroying every single level of governance- and every single sector of business. It is affecting the normal man in the street. South Africa- since 1994 became the playground for the worst kind of white collar criminal, normal criminal-and a perfect fertile incubating environment for the most detestable would -be criminal this world has ever seen. 
Boksburg Hostel dwellers, 22 thugs arrested linked to heists, 40 linked to farm murders and household robberies, 76 Zimbabweans, 44 Mozambicans, 120 Nigerians. In one day's sting operation. Give the authorities team credit

Posted by South African White History Month on Tuesday, November 6, 2018
In Latin, there is a saying: Quis custodiet ipsos custodes? First penned by the Roman poet Juvenal nearly 2,000 years ago, it roughly translates to an all-important question: Who will guard the guardians? In South Africa, now more than ever, this question has become pertinent. 
FROM the top of the highest position of Government and Corporate plundering right down to the lowest petty thief each and every thug or would- be thug is trying to dig in deep into the riches of the country- ravaging her like a pack of rabies infested wolves. For 40 years the country's abundance was protected by law and order, moral values, sanctions and strict conservative systems- but now that she lies on her back- her belly is exposed to the ravenous lust and destructive pillaging of the Ashkinazi butchers and their African political slayers.
EFF Julius Malema has recently given Minister of Finance Nhlanhla Nene, parting shots of warnings why Zuma was correct to fire Nene. This EFF parting shot to Nene, was confirmed by Bantu Holomisa, who last month publicly Twitted that Zuma was "anyway"  correct, to have fired Nene. Can I remind you what happened in South Africa over that period of time:
Zuma appointed Des van Rooyen as Minister Finance. Des was already marred in controversy of his link to the Gupta's. Some controversial trips of him located in Dubai.

By this time of van Rooyen's appointment, Johan Rupert is alleged to have contacted Minister Fikile Mbalula, to give him a parting shot, of a serious "advice"–  it is alleged. Advice by Rupert to Mbalula in true Illuminati mob-style was  to advise Zuma never to mess with "things. " Zuma must appoint Pravin Gordhan, who had then been fired and replaced by Nhlanhla Nene. Rupert apparently threatened Mbalula that if Pravin is not installed back as Minister Finance, he Rupert, will make sure that SA Economy collapses. Do not miss the fact that Pravin Gordhan is in the pockets of Rupert.

By this time, Pravin was fired by Zuma (reasons never disclosed). But whispers of truckloads of evidence of corruption of Pravin Gordhan made rounds. Multi Billions missing in Treasury. Mountain of corruption in PIC. Banks he is a shareholder in, which Treasury of SA pays interest of R500m per Day to. An IT Procurement Management System's project of multi millions in Treasury, that was said to be a milking cow of corruption. Corruption involving allegations of a R200 million Grant, given Gautrain BEE group that Pravin's Nephew (Ketso Gordhan) is a Shareholder of. Award of a R10 million Contract in Treasury, to his own daughter Anisha Gordhan. The allegations of corruption in SARS. The list goes on. Don't forget the scandal and corruption now a criminal case against Coleman Andrews in SAA- who  is implicated to have stolen so much in SAA, to a point of bringing SAA business down to its knees. This corruption was busted by people like Dudu Myeni, who apartheid STRATCOM Journalism of propaganda publication stables like Newspapers, wrote lies after lies, feeding South Africans bullsh*t  about Dudu Myeni in SAA.
Whilst they were CONCEALING corporate fraud committed by Coleman Andrews under the helm of Pravin Gordhan. Now that Minister Jeff Radebe has made a submission to the State Capture Commission, people will understand why Dudu Myeni has been cleared by Law enforcement Agencies and criminal charges of fraud and corruption, – which are now laid against Coleman Andrews. Do you notice the deafening silence of SA Media about concealing the Truth to South Africans, that Dudu Myeni is cleared and Coleman Andrews must be criminally charged?

Pravin Gordhan, brought this deeply corrupt man back into SAA. After running it to the ground. Selling the fleet of SAA planes at a song whilst CEO of SAA. Leasing back the fleet to SAA through his own private company. Pravin then brought him back during Dudu Myeni's time, allegedly as a "Turn Around Strategist. " Yes! Mind boggling how corruption in SA works. Coleman Andrews runs SAA business to the ground almost into bankruptcy. He sells off all the fleet of airplanes of SAA. Hell knows to who he sold them. Bankrupting the Balance sheet of SAA before Dudu Myeni entered SAA.

Pravin Gordhan and Trevor Manuel, then approve a R200 million salary golden handshake for this guy Coleman to quit SAA. But before he leaves SAA, he commits SAA to Lease Agreements of renting planes from a company that he owns. Dudu Myeni enters SAA as Chairman and finds a magnitude of many cases of corruption. Some including Bidvest and Ramaphosa's business. Pravin Gordhan brings back the same thief Coleman Andrews- and signs an over R200 million contract with him and calls this procurement that was NEVER tendered, a "Turn around Strategist " Consulting Contract. TURN AROUND STRATEGY OF A THIEF AND CORRUPTION.
The Media of SA  concealed all these facts. Instead they bamboozled you about propaganda news about Zuma and Dudu Myeni. TODAY, THE SAME PRAVIN GORDHAN AND THUMA MINA REGIME, ARE TALKING SELLING OFF THE ASSETS OF SAA AND PRIVATIZING IT. The National Party  was boosting the Economy of SA and creating jobs mainly for Whites, by establishing State Owned Enterprises SOEs). The ANC in contrast is a ANC Government of Sellouts and Corrupt Leadership, is doing the opposite for their Capitalist interests. 8 Million South Africans are unemployed. 50% live in poverty. Everything is up in prices. But they steal in SOEs. Bring them on their knees and then talk privatizing strategic resources of the country for their selfish personal gain.
The opposition party in South Africa is uncomfortable that the ruling African congress is setting out to get an unimaginable loan from the Chinese government, which it accused the ruling parting of plotting to line it's pocket. According to the leader of the major opposition party in the country, Mmusi Maimane, the proposed R150bn Chinese investment in Limpopo has sparked a wrangle between the ANC and the DA.
DA leader Mmusi Maimane has accused the ANC of being interested in looting rather than improving the lives of the more than 2.3 million people in the province who go to sleep on empty stomachs every day.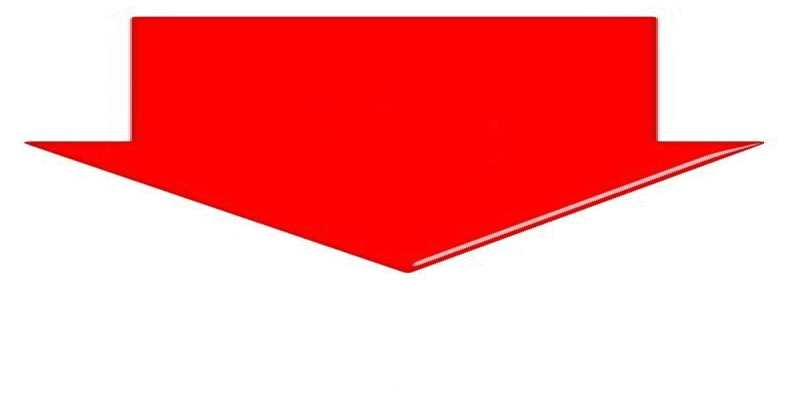 Vusumuzi Nhlwathi Tshabalala is with Ipansula Lase Jika So and 12 others.
"We are being undermined here as the people of Newcastle to have our name written in Chinese, our town has been sold to the highest bidder by this ANC led municipality. I think it's time they take us serious and physically remove this nonsense!"
UNDER Ramaphosa's watch already 13 Chinese police stations have opened country-wide to "protect" their own people. Who's country is this..ours…Ramaphosa's, the ANC's…or the invading Chinese's? Ramaphosa and his ilk are selling our country out to the Chinese to line their own pockets for "back-handers" WITHOUT a mandate from the people. Get rid of the ANC- and FAST!!
By this time, Andile Mgxithama (President of BLF), had opened a criminal case at police station against people like (Rupert, Pravin, Trevor Manuel, Maria Ramos, other Bankers and Cyril Ramaphosa). A case alleged to do with Treason. They are accused to have held a "criminal" meeting, at some hotel. Some of us are in possession of a document alleged to be minutes of the same meeting.

By this time, you will recall that Maria Ramos of ABSA, who was a treasury employee and met Trevor Manuel there, to be lovers and subsequently got married. Amidst controversy of how she ended up an Executive Chairman at Transnet. Amidst allegations that her lover Manuel, whilst Minister of Finance. And when approached by Barclay's bank applying to come back on the shores of SA to do business after leaving SA during Apartheid sanctions. Barclay's bank is alleged to have received letter from then Minister Finance (same copy floating around), which Ramos Lover (Minister then), told Barclay's that their application is approved, subject to Ramos being appointed highest Senior person in Absa. Possibly with option of shares.

By this time, you will recall that ZAR currency was reported weak. Corrupt Rating Agencies were down grading SA Economy left right and center. And it turned out that one Director of one of these 3 Rating Agencies, whistle-blowed against their corruption. It is through this Whistleblower, that (Absa, Standard Bank, Investec Bank, and others) were accused of being involved in some fraudulent scam of manipulating financial markets and SA currency, for it to be weak. At this time newspapers in SA which are owned by people like Rupert, were writing headlines story after story, accusing Zuma's Presidency as the cause why strength of the Rand currency was plummeting- and why SA Economy was downgraded by the criminal Rating Agencies.

You cannot forget that subsequent to the allegations of Rupert's threat directed to Zuma through Mbalula, SA Rand was on a free fall on a daily basis. Until Des van Rooyen was removed and Nene was appointed as Minister finance. The same newspapers, owned by the same people, reported that SA Economy lost up to R500 billion that weekend.

Never forget the history that when all this rubbish caused by a few CONFLICTED corrupt people holding our country into ransom because of their TURFWAR of SA Economy, the same Broederbond cabal duped some whites in SA again, to take to the streets and protest rubbish of the politics they had no clue about. Whites made history in SA at that time. As they toyi toyed for the first time in the history of SA. Duped and used during Apartheid by the Broederbond cronies. Duped again during Democracy by the same people, who shape their public opinion through feeding them rubbish propaganda in the news. Lies lies lies lies. Fabrications, distortions and exaggerated truths. Some people shall truly never see heaven in their eternal lives because of this majestic deception.
Never forget that the same Julius Malema. And Bantu Holomisa, raised to prominence by sellouts calling themselves SaveSA, that is funded by the same White Monopoly Capital. Who are today rewarding people like Mcebisi Jonas with appointments on their Boards of businesses. Some of these businesses even entangled in the very same State Capture investigations. Do not forget that the same Malema, who was in ZumaMustFall marches we saw Whites prancing in, TODAY SAYS ZUMA WAS IN FACT CORRECT TO FIRE NENE AS MINISTER OF FINANCE. You are duped and deceived as Citizens of SA, because of vested interests, conflicts of interests, corruption and greed of evil heartless people. YOU ARE PLAYED FOR FOOLS SOUTH AFRICANS.
In Closing, this is the latest about the same Minister of Finance who paraded himself as a paragon of virtue in the media after he was fired by Zuma:
Shared as Received:
"Nhlanhla Nene (SA Minister of Finance) issues. His son Siya's oil company was funded by PIC while he was DM. Someone called Kingdom, the Zimbabwean friend of Nene, was also funded by PIC for an IPP project approved by Nene. Mail and Guardian will soon run this story. They even have traces of money through to Dubai (same banks as the Guptas). They say Nene was linked to the Guptas. Some money went through Switzerland and then back to RSA, allegedly into the bank account of Nene's wife. Apparently Nene, now wants to resign as Finance Minister." 
You will be a fool to believe that Cyril Ramaphosa does not know all this info. After being a Deputy President for 9-10 years he is quite aware what is going on. Roamer has it Zuma is busy writing a book abou some very deep unsavoury "secrets."
However- let us expose a few more tantalizing tit-bits about the corruption going on in South Africa:
NOW we all suspect that the VBS Bank scandal was a neat set-up by the communist clique to suck in millions of rands from the tax payer – then suddenly drop a "clanger" and the bank goes "slam-dunk." Why else would hundreds of municipalities suddenly have this "urge" to invest in this unknown "bank"- because it's BLACK-owned? No way Goze- ALL of them KNEW it was a scam right from the start! The ANC government need cash and FAST– for their SANRAL debt and many other failed ventures. Setting up a bogus bank a-la African Bank-style just could be the answer!
What happens next is the "bank"(Government set-up) are "liquidated- and all that millions and millions of rands are "lost."  A few Cadres get the "blame"– appear before this and that "committee"– and on the end retain their positions (and salaries.) AS for all those millions "lost"– they find their way STRAIGHT to the pockets of all the stakeholders who planned this mega theft operation. …the GOVERNMENT themselves! They think us to be stupid- we're not. This ostensibly is the biggest money-laundering scheme ever! This must be the first time the so-called "government" pulled off the biggest bank heist in the history of South Africa. Since the shebang about the gross corruption in the VBS bank saga- more intriguing tales of  theft, maladministration, corruption and ANC incompetence now comes to light. Here is a few- the proverbial "ears of the hippopotamus" :
Were you aware of the fact the three  top black "executives " in the SABC earns more than R 12 million– and that while the SABC is supposed to be "banckrupt?"
Were you aware that Transnet suspended yet another "top" official for corruption?
Were you aware that  for years, former CEO Markus Jooste of Steinhoff were financially donating funds to the EFF- and his inner circle wove an intricate web of opaque deals hidden from shareholders to covertly enrich themselves?
If you want to see what a liar looks like, here is one. Florence Radzilani, the Deputy Chairperson of the ANC in Limpopo and the Mayor of Vhembe District Municipality. The Reserve Bank report says she took a R300 000 bribe for not withdrawing the money her municipality invested with VBS Mutual Bank. Later she was fighting, saying she is not happy with only a R300k bribe as others more junior than her got a R1.5 million bribe. So she demanded an additional Christmas bonus for not saving the taxpayer money from the claws of the VBS crooks but to leave it there. That was the job she did for the bribe. When eNCA now asked her if she was aware that her municipality had money invested with VBS, she said "she don't know."

The South African  Revenue Service's head of legal, Refiloe Mokoena, who was allegedly at the center of granting the controversial Gupta family a reported R420m VAT refund, has been suspended. This was confirmed in the interim report by retired judge Robert Nugent on the commission of inquiry into administration and governance at Sars, released by  Cyril Ramaphosa this week. Nugent has recommended that suspended commissioner Tom Moyane be removed ( now this crook is still getting full pay while being "suspended for how long now?) – and a permanent Sars commissioner be appointed to stabilize the institution. News reports in August indicated that Moyane had also signed off on the Gupta VAT refunds, with legal advice from Mokoena. In his interim report, Nugent highlighted the deep challenges plaguing Sars including turbulence among its top leadership structure — its executive committee.
Nugent said in the report that by the end of 2017, none of the executive committee members who led Sars when suspended commissioner Tom Moyane took office, remained. All members of the exco under Moyane, except two — Jonas Makwakwa and Matsobane Matlwa — had never worked for Sars before. "None but [Makwakwa and Matlwa] had had experience of tax collection. The institutional memory that had been built up in Sars was almost entirely eradicated in exco." "For completeness, Mr Matlwa, Mr Michaletos and Mr Makwakwa have since resigned, and Ms Mokoena is at present on suspension," Nugent said. Mokoena was asked in September to supply reasons she should not be suspended by the tax agency over the Gupta refunds. In August, Daily Maverick reported that Sars had paid more than R420m in VAT and personal income-tax refunds claimed by Gupta companies in 17 months between 2016 and April 2018. The payments were made into a third party account, in contravention of the VAT Act, which was allegedly sanctioned by Mokoena, who provided legal advice on the matter and said she did not believe Sars needed an outside legal opinion on the matter. Nugent's report indicates that she has since been suspended and it is understood that she is likely to face a disciplinary process.

The Nugent commission of inquiry has heard how the South African Revenue Service (Sars) paid a law firm R120,000 to read a book to establish whether suspended Commissioner Tom Moyane was mentioned in it and whether its contents was defamatory. The details emerged during the testimony of group executive Luther Lebelo, who signed off on the expenditure, but he says he only recently became aware of the invoice.

The Nugent commission of inquiry has heard that South African Revenue Service (Sars) executive Luther Lebelo has racked up more than R750,000 of taxpayer money to prepare his submission to the commission.
Home Affairs Minister Malusi Gigaba has been subpoenaed to answer why his department allowed an unpaid R67 million invoice owed to an information technology (IT) company undergoing liquidation to balloon to almost R800m. According to investigators in the liquidation process, the amount owed to IT company Double Ring Trading shot up when the dispute with the Department of Home Affairs began in 2009, to the current R794m, which liquidators are gunning for.
Treasury cannot say if SARS had intentionally withheld VAT refunds in an effort to misrepresent revenue collections, members of Parliament heard. Treasury officials on Friday responded to public comments made on the mini budget to the Standing Committees on Finance and Appropriations earlier this week. Among the issues addressed was the backlog in VAT refunds, which will be paid out this year. Scof chair Yunus Carrim enquired if Treasury had known SARS was misrepresenting revenue. To this, deputy director general Ismail Momoniat responded that the Nugent Commission, which was appointed by  Cyril Ramaphosa, is tasked to and capable of determining what exactly went wrong at the revenue service. The commission wraps up its work in November. On Thursday, the presidency announced that Ramaphosa would be following the commission's recommendation that SARS boss Tom Moyane be removed with immediate effect.
Controversial North West MEC for social development Hoffman Galeng has been given until Tuesday to explain why more than R600 000 was spent on security at his private residence. The Standing Committee on Public Accounts (Scopa) has called Galeng to account before it following recent media reports that he used money from the public purse to improve security at his private home. The committee's deadline follows a meeting with the department where it failed to present a detailed report on the exact amount that was spent on the security upgrades and who was responsible for such arrangements.
 Eskom has been slowly decaying for the past 25 years, starting with the loss of its skilled engineers and workers as laws were introduced to redress employment policies that previously favoured white individuals. Alongside this, Eskom like other state-owned entities has provided gravy for the long train of empowerment-linked companies looking for access to big taxpayer-funded contracts. And all that is just the start. Even Russia's state entities have been sniffing around Eskom for easy money, very nearly scoring a lucrative nuclear build programme that seemed likely to cripple the country.
ANC Secretary-General Ace Magashule is at the centre of a criminal investigation into the disappearance of a valuable Pierneef painting from the premier's office in Bloemfontein.
Former premier Ace Magashule fingered for mismanagement amid fears that the province will be placed under administration. The Free State government's finances are in a dire state. There are various reasons for this: the botched R250 million Vrede dairy farm project; millions of rands shelled out for demolition works for the new provincial legislature complex; and more than R100 000 in monthly rentals for the provincial treasury department. In addition, the provincial health department is facing R1.5 billion worth of lawsuits for malpractice, while the education department is alleged to have recorded a bank overdraft of R800 million to help alleviate the financial crunch.
A defence force project meant to give jobless matriculants a foot in the door has degenerated into a job creation project for the children of defense force generals.An article  Rapport says the children of at least seven generals and a senior department of defence official are employed in an office where they are trying to codify all defense force equipment according to the same standard.

In recent weeks there has been much public debate regarding the news that Saudi Arabian Military Industries is in talks with the South African government to take up a stake in Denel SOC, the state-owned defense company. African Defence Review can exclusively report, though, that South Africa was the recipient of a similar overture from Qatar in 2017, in which the sheikhdom offered Denel SOC a $350-million five-year loan facility, to be converted to future equity in the company. This offer expired in April 2018 and it's unclear whether Qatar remains interested.However– while Denel accumulated a staggering loss of R 1.7 milliard rands- it's boss  Riaz Saloojee still gets a hefty bonus.

The South African Airways (SAA) will get R5bn, SA Express R1.2bn and the South African Post Office R2.9bn in new funding from the government (tax payer again) , according to the medium-term budget policy statement (MTBPS), tabled in parliament on Wednesday. But while the Treasury made new allocations to state-owned enterprises (SOE's), finance minister Tito Mboweni had 'firm words' for their dependence on government hand-outs, saying that there needs to be "a reconfiguration" of SOE's. He said SAA, which has not generated a profit since 2011, survives on state guarantees and is regularly cited by credit ratings agencies as a drain on the government purse.He also said that the struggling state-run South African Airways (SAA) should be closed down, adding that decisions over the future of the state carrier were not under his remit.

Emails reveal the seduction of Phetolo Ramosebudi, ACSA, SAA and Transnet treasury boss.  For at least six years, Phetolo Ramosebudi was the "inside man" for controversial financial services firm Regiments Capital. Ramosebudi was group treasurer first at Airports Company South Africa (ACSA), then at South African Airways (SAA) and then at Transnet, where he controlled one of the largest and most sophisticated corporate treasuries in the country.

 

New evidence shows that during Ramosebudi's time at these state-owned entities, he was a Regiments rainmaker: leaking confidential information, allowing the firm to dictate the terms of a tender, and rubber-stamping questionable fees running into hundreds of millions of rand.

Recently fired Transnet CEO Siyabonga Gama will still receive his salary for the next six months despite not having to report for duty.The fired Transnet boss will still be paid R3 million for doing nothing. Despite being implicated in corruption and maladministration within Transnet, Gama's removal from the company has been downplayed by board members
Investigations by Werksmans Attorneys on mismanagement at the Passenger Rail Agency of South Africa (Prasa) for the 2014/15 financial year have raised more red flags about security at the beleaguered state-owned entity. The leaked reports substantiate previous investigations by the Public Protector, Auditor General and National Treasury. They reveal that hundreds of millions of rands have been spent by Prasa on dodgy security contracts. Roy Moodley implicated in deals worth over R300-million. These reports, provided to GroundUp by commuter activist group #UniteBehind, come on the heels of the Railway Safety Regulator (RSR) report that security-related incidents on South Africa's rail network are at a seven-year high.

Then there's another train smash: A new factory   are going to build R51bn locomotives that we can't use.  Platforms at commuter stations will have to be lifted to fit the train doors' height – and then there's the safety permit furore due to a broken signalling system. The official opening of the multibillion-rand locomotive manufacturing plant in Dunnottar on the East Rand was widely welcomed yesterday, but it's going to be a while before the locomotives – which are costing R51 billion – can be put to work and they may be a white elephant for some time yet. That's because the commuter line stations on which they will be used will have to undergo major renovations, including to their platforms, which are not the same height as the train doors. Another major problem is a safety permit furore between the Rail Safety Regulator (RSR) and the Passenger Rail Authority of South Africa (Prasa), thanks to the collapse of the signalling system. This culminated in a court order last week preventing any new stock being allowed to hit the tracks. Prasa also wasted lots of money from the tax payer  – a whole R 57.6 million rand– when they purchased 174 pick ups which now are standing idle- gathering dust.

The main contract Siyabonga Gama had to manage at Transnet is very late and has cost South Africans billions more than it should have, according to a new report.  While the story of Transnet CEO Siyabonga Gama's axing is being told as a court battle of a wronged executive at the hands of a reformist and pushy board, the real story is of how badly he has done his job. The key performance area of Gama is to oversee the contract to buy new trains to kit out South Africa's freight rail system in order to improve exports. The purchase of 1,064 locomotives is one of the biggest South Africa has ever made, but all four contractors are way off target and taxpayers have been milked for R37-billion by the mismanagement at Transnet, according to Public Enterprises minister Pravin Gordhan. Daily Maverick has requested numerous interviews and comments from Gama by calls, WhatsApp message and through his lawyer. He has not responded.
 Cape Town transport officials were wined and dined in China by executives of an electric bus company that was "irregularly" awarded a R286m tender months later. On Thursday' Councillors who have studied a 2'000-page forensic report by law firm Bowman Gilfillan will have to decide whether to take disciplinary action against mayoral committee member for transport and urban development Brett Herron and suspended transport and urban development authority commissioner Melissa Whitehead. This is after Herron allegedly told investigators he' Whitehead and other officials deviated from their itinerary on a trip paid for by the City of Cape Town' during which they stayed at the Crowne Plaza Hotel in Shenzhen. On the last night of their "fact-finding" visit' their hotel beds were empty. Instead they were 800km away in Changsha' home of BYD's electric bus factory.
Defence and Military Veterans Minister Nosiviwe Mapisa-Nqakula has been asked to clean up tender irregularities in the SA National Defence Force (SANDF), as more allegations pile up against senior officials. United Democratic Movement leader Bantu Holomisa wrote to Mapisa-Nqakula on Thursday, requesting her to investigate a 2016 SA Navy contract for the maintenance and repairs of operational mechanical equipment worth R52 million, citing "disturbing revelations" that pointed to possible corruption and irregularities.
SABC CEO Madoda Mxakwe says that the public broadcaster's top management cannot let the SABC collapse due to its poor finances.  Mxakwe was speaking about proposed retrenchments, cost cutting measures and the SABC's financial situation at its Auckland Park headquarters in Johannesburg. "As the executives, we are committed to ensuring that we turn around the SABC … do we do what is right, or do we let the SABC collapse?" Mxakwe said the public broadcaster is "

technically insolvent"

and that ongoing cost cutting measures are not enough to put it back on a sound financial footing.  "The SABC is technically insolvent … we are not able to fulfil out financial obligations. If we were a public company we would have been recapitalized," he said. "The threat of commercial insolvency is increasing significantly." Then there were the humiliation for the SABC incompetent robbers when SCOPA chased them away to go and find R 4.9 BILLION they have wasted .
The West Rand District Municipality, which lost R77 million in the VBS Mutual Bank scandal, has failed to pay employee salaries on Wednesday. A memorandum, which City Press has seen, was sent to all staff on Wednesday blaming the non-payment on National Treasury. "We had previously intimated that we anticipate to pay employees' and councillors' benefits on or before October 30 2018," reads the memo.

The Northern Cape health department is in financial trouble, on the brink of more lawsuits and its service providers have downed tools in key projects – including building work on a new community healthcare center – because of non-payment. The department said it was merely "reprioritising projects to manage cash flow and service providers are paid accordingly". But whistle-blowers disagreed, saying the budget was depleted. Insiders accused the acting chief director in the department, Dr Lesetja Mabona, of allegedly prioritizing the funds for the conditions-based maintenance programs, which insiders called his "pet projects". Dmitri Klaassen of contractor GVK-Siya Zama told City Press the Port Nolloth Community Health Center project had been halted "due to non-payment". The work included construction of student accommodation in a nursing college in Kimberley, two other new clinics in Boegoeberg and Bankhara Bodulong, as well as a pharmacy and a new mortuary in Springbok Hospital. The combined value of these projects exceeded R232 million, according to the appointment letters.

An in-depth forensic investigation by Grant Thornton and SizweNtsalubaGobodo Advisory Services into the awarding of a SAPS/SITA contract to Keith Keating's Forensic Data Analysts amounting to R61 million for the provision of forensic light sources, has uncovered massive potential fraud and/or collusion between at least 20 senior SAPS officials and FDA employees.
The provision of services at Fetakgomo Tubatse Municipality in Limpopo has deteriorated as a result of illegal investments in the VBS Mutual Bank over the years' the DA charged on Thursday. The DA has now called on the mayor to resign and for the municipal manager to be suspended. The municipality allegedly illegally invested R245.1-million in the bank' in contravention of the Municipal Finance Management Act' which does not allow municipalities to bank with a mutual bank' the DA said.
The ANC received a R2 million election campaign donation from the bosses of VBS Mutual Bank. This is according to a series of WhatsApp exchanges in which VBS bosses refer to the money – which was paid to a 'service provider' during the party's 2016 local election campaign, reports the Sunday Times. The messages also reportedly show how VBS bosses tried to mislead the Reserve Bank and other regulators as they paid out millions in the form of bogus loans. In the series of WhatsApp and e-mail exchanges, a VBS majority shareholder and the former head of the treasury at the bank reportedly discussed moving funds between various accounts and hiding the bank's real financial situation from the Reserve Bank and other regulators.  ANC treasurer general Paul Mashatile has entered the fray in the debate relating to large-scale looting at VBS Mutual Bank. He admitted that the party received R2m from the now collapsed bank. This after the Sunday Times reported that the party received a R2m donation from the bank's majority shareholder, Vele Investments. On Thursday, Mashatile confirmed to eNCA exclusively that the amount was received through Vele Investments. He said the investment company paid R2m to a service provider on behalf of the ANC ahead of the 2016 local government elections, 'but that he did not know what it was for'. He also admitted that the amount was not documented in the ANC's books.
EFF leader Julius Malema's cousin has been implicated in irregular payments of almost R6m believed to emanate from the plundering of VBS Mutual Bank, the Mail & Guardian (M&G) reported on Friday. The payments were reportedly made from Sgameka Projects – a company owned by Brian Shivambu, the brother of EFF deputy leader Floyd Shivambu – to Mahuna Investments, which is owned by Malema's cousin, Matsobane Phaleng. M&G reports that the payments range from R1m in June last year to R500 000 in February this year. Earlier this month, News24 reported that Brian Shivambu received R16m from the now collapsed VBS Mutual Bank.
It never rains but pours for the Economic Freedom Fighters (EFF). Fresh from the VBS scandal that had parliament screaming "pay back the money", the EFF in Tshwane is facing a new R12 billion scandal. This is basically VBS times six! The method of theft is the same as VBS and how the Limpopo finances were collapsed through corruption by Julius Malema and his friends. At the center of the Tshwane scandal is the city manager, Moeketsi Mosola, who is also an EFF man. As you may or may not know, the EFF doesn't officially enter into coalitions but only controls the tender levers from a distance. This is true for many municipalities and metros where it has given the Democratic Alliance (DA) political power. Mosola was imposed on the City of Tshwane by the EFF. They also have their man as the CFO in the City of Johannesburg. In this way, they can get the EFF-aligned front companies to get tenders.
The ANC municipality promise to replace old potholes with new ones? Sounds so much like what they did with the country every year- replacing old political criminals with new ones. 
2. A LETTER issued on the Provincial Department of Education letterhead concludes that AbaQulusi's Director of Community Services, Archie Khumalo, does not have a matric certificate. According to the letter, signed by acting deputy director general of curriculum branch, Dr JB Mthembu, Mr Khumalo registered for seven subjects in 1986 and did not write them. In 1996, he did write his matric exams but failed all the subjects written. This calls to question not only how Mr Khumalo came to hold a Masters degree from the University of the Free State, but also how he has succeeded in occupying several high level management positions in government, including being appointed as head of ministry in the Public Work Department under the KZN MEC, Director at uThukela Water in Newcastle, Director of Community Services in AbaQulusi in 2010, and municipal manager at Hlabisa municipality.Sthe Machai, the subregional secretary of the ANC, claims that members of the IFP, the ruling party at AbaQulusi, employed Mr Khumalo knowing he did not have a matric certificate. "He is there to serve the agenda of the IFP. He is earning R1.3million a year and he does not even have matric. The management of the municipality is supposed to verify and make sure the information contained in his CV is correct before making an informed decision to appoint. This shows that, at AbaQulusi, we have people in positions who are not capable of doing the job. If this is the case, how can they be expected to provide services at AbaQulusi," said Mr Machai.
3. What was meant to be the start of a thriving multimillion-rand protea farming project is yet to get off the ground in an Eastern Cape village – despite R2.5m apparently already having been paid for 290,000 plant cuttings. The money was paid in March and April for a project meant to export the country's national plant to international markets.
4. The National Prosecuting Authority (NPA) is being racked by a sex tape scandal, after claims of a video allegedly showing acting national director Silas Ramaite in a tryst with a security guard has come to light. This news comes as the race to become the national director of public prosecutions heats up this week, with a short-listing process and interviews of identified candidates beginning tomorrow. The allegations also come in the wake of a sex video drama that hit the country last Sunday, after a video of a naked Malusi Gigaba, the minister of home affairs, was leaked online. Now there are fears within the deeply divided NPA that the video – CCTV footage that apparently shows Ramaite in a compromising situation with a female security guard in his office early last month – may be used to blackmail him. Four senior officials within the state's security cluster confirmed the existence of the video to City Press this week. City Press has, however, neither seen nor obtained a copy of the video.
Parliament's Portfolio Committee on Public Enterprises is now part of a "campaign" aimed at destroying Home Affairs Minister Malusi Gigaba. This is according to the embattled minister, following reports of a leaked preliminary report into electricity provider Eskom. According to Business Day, Gigaba and former public enterprises minister Lynne Browne are among 44 people and 25 companies who should be criminally investigated over alleged mismanagement and corruption at the utility.
5. The quality of diesel produced by PetroSA has become so poor that it is on the verge of losing its last big client, Shell South Africa, which could cost the oil company billions. Several highly placed sources at PetroSA and its holding company, the Central Energy Fund (CEF), confirmed that the state-owned company has been placed on notice by Shell, which formally informed PetroSA in September of its intention to halt the procurement of diesel because of poor quality. In particular, Shell is said to be concerned that the product turns to a waxy consistency in cold weather, putting engines at risk. "As a result of our inferior product, the others pulled the plug last year and this year, and the only oil company left was Shell. Even they have now given notice," a source said. "The complaint is that the product is off-specification and also that PetroSA is unreliable and the company has to pay penalties." "The real problem is that revenue will take a knock," said the source, who is not permitted to speak to the media.
6. City Press has managed to track down a key figure in what appears to be a scam that lured poor people into "investing" in a scheme that used a similar logo to that of the United Nations. Diaku Dianzenza is a key figure behind a "UN Swissindo M1 Voucher" programthat convinced more than 500 000 poor and vulnerable people into believing that they would benefit from a grant voucher for life.
Diaku Dianzenza- jumping onto the bandwagon of mega corruption in South Africa that allows so many opportunists to get rich quick- on the suffering of others. 
The newspaper published an article about the program on October 15 after being told that the poor were queuing at Bapedi Hall in Meadowlands Zone 3, Soweto, to register to access the voucher at a cost of R50 – broken down into R20 for photos, R20 for a certificate of application and R10 to set up their email account. At the time, the UN local office and the South African National Civic Organisation (Sanco), distanced themselves from the "humanitarian" program, claiming it was a scam. A Sanco Johannesburg structure led by Thomas Thaga distanced itself from people who claimed to be from his organisation and were registering the poor under pretext that they would benefit from the program. City Press has established that these people called themselves the Sanco Johannesburg faction and did not recognize Thaga's faction. The newspaper also managed to track down Dianzenza, who said he was living in Durban. He confirmed that he was "implementing" the program in South Africa and Botswana.
7.
The SA Police Service (SAPS) is planning to promote 37 former black only Umkhonto weSizwe (MK) and Azanian People's Liberation Army (Apla) "freedom fighters " to the top rank of General – a move that could see some of them skip as many as five ranks. According to police planning documents obtained by City Press' sister publication, Rapport, these 37 "generals " form part of a group of nearly 600 former non-statutory forces (NSF) who could soon expect a huge promotion. In one exceptional case, a Sergeant could become a Brigadier
(leaping seven ranks), 27 captains are to be promoted to Major General 
(a jump of five ranks) and 48 Sergeants will be promoted to Colonel (also five ranks). Once the process is complete, 600 of the 601 former MK and Apla members in the police service will be officers.
8. Last week, as Defence and Military Veterans Minister Nosiviwe Mapisa-Nqakula summoned the navy to explain an allegedly dodgy R52 million tender, another contract in the SA National Defence Force (SANDF) came under the spotlight owing to an error in a bidding process. Mapisa-Nqakula gave the navy until November 15 to respond to the alleged "disturbing revelations" pointing to "possible corruption and irregularities" in the contract awarded for the maintenance and repairs of operational mechanical equipment. The allegations were contained in a letter her office received last week from United Democratic Movement leader Bantu Holomisa, in which he claimed that the contract had "ballooned to more than R52 million" and that the winning bidder, RA Govender CC, was not tax compliant at the time of awarding. In Pretoria this week, a tender for an electronic document management system contract had disgruntled supply chain personnel up in arms amid allegations of interference by senior management in the SANDF, including defense intelligence. Defence spokesperson Siphiwe Dlamini told City Press that 'there had been an error in the bidding process' for the mentioned R39 million contract.
9. Money looted from VBS Mutual Bank was used to buy high-calibre rifles for the personal protection of executives who ran the bank into the ground. The Sunday Times has seen a quotation and an invoice showing that Vele Investments, the bank's majority shareholder, bought a range of lethal weapons and ammunition for just over R300,000. Sources said the guns were for the 'personal protection' of the implicated executives. But the final invoice shows that the guns were not collected, even though they were paid for. According to those with knowledge of the transaction, the weapons were bought for Bestvest Protection, the company that provided security services for Vele executives. They were bought on the instructions of Tshifhiwa Matodzi – the former executive chair of Vele who has been named in advocate Terry Motau's "Great Bank Heist" report as the mastermind behind a bold scam that siphoned up to R2bn out of VBS. The invoice for the firearms was ultimately settled by VBS bank.
Among the weapons purchased are:
– Four Glock automatic pistols valued at R55,000;
-Twelve 9mm Glock pistols valued at R11,900;
– Four DM4 standard rifles for R70,800;
– Four RONI carbine conversion kits (which convert high-calibre weapons into light automatic rifles) for R46,000; and
– Dashprod telescopics for R23,000.
The weapons were purchased last year in September at a top firearms shop in Johannesburg.
9. In what Daily Maverick suggested in February 2018 was the largest state-sanctioned, corporate-sponsored fraud in the history of Big Mining in democratic South Africa, an insight was provided into how 350,000 mostly unemployed members of the Bakgatla Ba Kgafela were robbed of their inheritance. Now that more evidence has come to light, we know how
10. DA leader Mmusi Maimane has implicated the son of  Cyril Ramaphosa in questionable financial dealings with controversial government service provider BOSASA' alleging that Andile Ramaphosa received a suspicious R500'000 payment from the company. Maimane dropped the bombshell in the National Assembly on Tuesday when Ramaphosa appeared in the house to take oral questions from MPs – a session that started with the president taking questions on the VBS financial scandal.
11. THE civil rights movement Afriforum is going to take South Africa's government Health Services head on about the waste of R 10 MILLIARD rands in the 9 provinces.
12. Municipal managers of various municipalities that already dithers on the edge of bankruptcy earns R 3.9 million  per year for doing absolutely NOTHING!
13. Corrupt ANC still are going to waste tax payers money on unnecessary place name changes.
14.  Public Enterprises minister Pravin Gordhan's testimony to the Zondo Commission of Inquiry, as contained in his affidavit which was leaked on Wednesday night, has revealed that the axing of former Finance Minister Nhlanhla Nene in December 2015 cost the South African economy R500-billion. This is the first formal figure of what the era of high corruption cost as the markets tanked and the rand went into free fall following what was regarded as an attack on the Treasury. Gordhan's 68-page affidavit also places former president Jacob Zuma front and centre the State Capture project. In recent speeches, Zuma has denied that State Capture exists and also said that he had not come up at the Zondo commission of inquiry. Gordhan will reveal for the first time:
– How Zuma personally tried to commandeer three big deals to be funded by the fiscus despite misgivings by the Treasury;
– How he failed to protect Gordhan when he faced an investigation by the Hawks soon after taking over from Nene; and
– How Zuma took control of the appointment of a SARS commissioner from him and put in place Tom Moyane who was fired last week by President Cyril Ramaphosa as tax boss.
Of Nene's axing, Gordhan writes that: "The devastating impact of this unexpected announcement on the South African economy is estimated to be approximately R500-billion
(Translated from Afrikaans)
"I just want to talk to all the Transnet people who worked with the pensions of  pensioners' and plundered it. I know one is Maria Ramos. The others will know who they are. Are you not  embarrassed or ashamed  to steal from old people? I want to say that Christmas is around the corner- and there will be a lot of old folks that will not even have a piece of meat on the table to eat thanks to you . I will not even be able to sleep if I was in your shoes . I do  know how much you are going to gorge yourselves in all the scrumptious  meat and all the good things while many now will  have to go hunger. I hope you suffocate on that food as a reminder what you have caused to others. Many of you sit in church on Sunday- blissfully "forgetting" what you have to to old people by stealing their pensions.   You must remember one thing : Karma is a bitch and every one of you is going to get your day . Have you not got any shame in you? Remember-  God does not sleep.  I wish you all the worst Christmas because of what you did .And harm will come your way –  believe me . Karma goes around.   I can not believe such careless people like you still wander the earth. My last question to you: Did you do the same to your parens as what you did to us as pensioners for you have no conscience at all?  I'm glad I did not have one of you as parents . You are selfish and just think of yourself . I'm ashamed of you I hope you're going to think in  silence what  I've commented . Transnet should sack the whole bunch of you! "- Frederick Botha-(Pensioner) 
AS we said- this only is the ears of the hippopotamus. The raw corruption is going much deeper- way down deeper. The political criminals in Cape Town is going berserk in their frenzy as they plunder the economy to a standstill. The poor naive citizens of the "democratic" gangsters' paradise down South are caught up in the BIG mafioso "turf-war" around the riches of the land. While the big thieves are slugging it out topsides- the poor populace are suffering under exuberant price hikes, taxation and escalations. The irony is that this plundering will never stop. This only is the tip of the ice-berg. Corporate psychopaths and power hungry corrupt political madmen are busy destroying the country from the top while the populace gets f*ck-all bar poverty, high petrol prices, taxes , laws and empty promises.
This is now the so-called "democracy" that is "supposed" to be better than "apartheid." How can sane people allow this scrupulous thieves and con artists to rule over them?  How can intelligent people ever tolerate or even allow such dastardly corrupt vagrants to write "laws" to follow if they themselves brake each and every one of them? Where has sanity disappeared to? How come are me and you dragged before a court of law if we commit a much smaller felony like stealing a bar of chocolate- but these political mobsters do not fuzz around- when they steal- it's MILLIONS and BILLIONS- yet they simply slip out the back door of the political bureaucracy- simply to re-appear in another high appointment again a few years later. How could we ever even listen to these white collar criminals- and still PAY them our taxes to ruin our country and our lives? There is no logic in South Africa anymore. This is no "democracy"- this is blatant  mob rule! While they keep us at each other's throats with chants like "racism" they themselves and their corporate goon buddies are robbing us blind!
CONCLUSION: SO Municipalities cannot pay salaries …SABC cannot pay salaries and is bankrupt…Denel cannot pay salaries and is bankrupt … Transnet is bankrupt …SARS is running in a minus…SAA cannot pay salaries and is bankrupt…Escom is Bankrupt…Telkom is also going down…SANDF has no more funds and is in shambles…our Government Hospitals don't even have money for bedding and our whole health system has collapsed- and now they want to screw the tax payer again to fund another few MILLIONS for this SOE miserable failures  in "bail outs " again! .Our police force don't even have vehicles to go out to a crime scene and most of police officers are the actual criminals. Nearly every minister in the ANC Government has been involved in corruption , bribery and mismanagement of tax payers funds …unemployment is the highest it's ever been in the history of our country . Our education dept has run out of funds..Crime is out of control …. people have been put into power who earns millions a year but are as dumb as shit .Fuel prices has never been so high .VAT is up, taxes are rising …land grabs are falsely touted as the 'save all'. The ANC are just as racist as the NP Government was.Mzansi has hit rock bottom and the ANC GOVERNMENT is the cause of this all 
There will come a time soon when people will starve and be without jobs, a time when crime will be the only means of feeding your family- a time when the life of a person will be measured less than a potato- a time when gangs will fight bitter battles around a slice of bread- a time when this mentally deranged nation in South Africa will murder and maim each other around scraps of food-  and that will be the  time when this South African idiotic  population will beg for "apartheid" to be re-instated  if only for their own survival.
This political mass murderers will slowly exterminate the populace, rob the treasures at will-stuff their pockets- and when the heat is on- quietly board the plane and disappear into the Dubai sunset- leaving us to be burdened with the chaos they left behind. How come are they not prosecuted and locked up in stinking police cells like we are- found guilty and sent to prison for the same length of time we are? Have the South African populace gone totally insane? The proof is right here before their eyes how this political thugs are busy ripping their country apart , plundering the country's resources at will and still have the audacity to work on a plan to illegally  disown whites of their legal property – yet they just sit there and do nothing! What a nation of submissive fools the South Africans have become indeed! The murky false communist propaganda forced them to truly  lost their friggin minds.
It is time for a revolution to topple all political criminals and start ruling ourselves. One of the most telling signs that a person implicated in wrongdoing is guilty of the wrongdoing, is when that individual fails to deny the specific allegations or findings made against him or her, and instead complains about "procedural irregularities " in the investigation against them or raises counter-complaints about the behavior of others in a transparent attempt at "whataboutery". Most politicians and business people in South Africa are past masters of this technique, which they use to distract attention from the original findings or allegations made against them. It is important for citizens not to be misled by this.
SOURCE:
White Nation
WHITE NATION– WE DO NOT HATE WHITE LIBERALS– WE SIMPLY DESPISE THE FILTH!!
C'MON- SHARE OUR LINK