Do you have news to tell us? Send your e.mails with news and inquiries to: w.nation@mail.com
Register with us for free to follow our news on the right-hand tab
Article posted by: White Nation correspondent Johannesburg  November 09  2018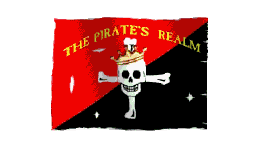 SOUTH AFRICA– THE MARXIST PIRATE's REALM DOWN SOUTH
ON  Tuesday 09 November 2018 a  prominent University of Cape Town racist black activist Mlandu Masixole announced on social media the completion of his Honours Independent Research Project in the Department of Politics.The paper, written under the supervision of Dr Lwazi Lushaba, was titled "The Colonizer/Colonized dialectic: A look into Settler-Colonialism as a socio-symbolic order of South Africa." One of the purposes of the paper, Masixole writes in the abstract, was to argue that "South Africa is a settler colonial society, built and maintained through conquest."
In a message on Twitter Masixole published screenshots of the title page, abstract, table of contents and acknowledgments section of his thesis. In the latter Masixole thanks his mother and cousin, noting "One day the misery we feel under the settler palm shall be return upon them." He then thanks his supervisor, the department and other friends and associates. He concludes with the following message: "Lastly, let me thank the Pan Africanist student movement in occupied Azania. Your fight for the total emancipation of Black people will never be forgotten. Izwe Lethu, I Africa!
ONE SETTLER, ONE BULLET!!"
Mlandu Masixole – Another ANC cultivated black racist that shares the same racist anarchist stage with  black racists such as Julius Malema and Andile Mnxitama. All these black racists are conveniently "excused" for their blatant and arrogant racist rhetoric by the black and liberal hippocrates-  and media alike. 
In the South African context the term "settler" is a derogatory term for members of the country's white population. The slogan thus constitutes a call for the physical elimination of all members of this group. Historically, it was used by the PAC's armed wing APLA which, in the early 1990s, carried out a series of attacks against civilian targets in which numerous people were murdered, including in a church and a pub near UCT.  In response to the Tweet above Masixole was congratulated by UCT Vice Chancellor Dr Kgethi Phakeng. She commented in her reply: "Congratulations dear son on completing this paper! I would like to study it at some stage. In the meantime, let me be kliye: i am proud of you! Way more than you can imagine! Welldone!"
UCT Vice Chancellor Kgethi Phakeng- applying double standards when race comes into play. Patronizing black racism.
A Twitter user "UCT Conservative" however criticized the VC for "congratulating a student for submitting a dissertation with 'one settler, one bullet' written in bold on page 2."
After being challenged Dr Phakeng added the following Tweet:
In response to a query from Politicsweb on this matter the University issued the following statement:
UCT condemns statement by student
"The University of Cape Town Vice-Chancellor, Professor Mamokgethi Phakeng, as she often does, congratulated a student for completing his honors degree and for applying to do his Master of Arts degree. She has specifically distanced herself from threats of violence as contained in the acknowledgements section of the student's dissertation shared on social media, stating that she could never be proud of promises of violence.
Like the VC, UCT distances itself and we do not condone such language. Language such as this does not advance our vision of an institution that is inclusive and committed to social justice issues. It is divisive and in our view not constructive. We live in a constitutional democracy, where freedom of speech is enshrined in our constitution. Individuals must take personal responsibility for exercising that right."
Meanwhile, on Wednesday morning Masixole directly Tweeted out this slogan, adding that "each bullet will take us closer to freedom."
Masixole first come to public prominence as a leading player in the "Shackville protests" on campus in February 2016, in which numerous works of art were burnt in a bonfire on upper campus. In addition Masixole defaced the bust of Jan Smuts above the entrance to Smuts Hall on 15 February 2016. The following day he painted a number of slogans on the university War Memorial nearby commemorating members of the UCT community who had perished in the Great War as well as those who had died fighting Nazism in the Second World War. Among the slogans he wrote on this monument were: 'FUCK WHITE PEOPLE!!' and 'FUCK BLACK EXCLUSION', '1652 MUST GO!!', 'UCT IS A SITE OF CONQUEST' and 'UCT IYAKAKA MOER!'….
Masixole was one of eight protestors granted amnesty by Council for these and other acts of violence and intimidation. As Chairperson Sipho Pityana explained at the time this involved "the expunging from the student's academic record of all information about the offences related to the Shackville protests and related matters in order to clear their records so that they may graduate, pursue academic studies elsewhere, and satisfy a future declaration that they are 'fit and proper persons' so as to be able to pursue future careers and opportunities".
UCT's official handbook states that the university "prohibits all forms of racism and racial harassment, and will act against both through staff and student procedures outlined in this policy and other disciplinary procedures." However, in terms of modern Western "social justice" doctrine, calls for the annihilation of South Africa's white minority – as expressed in the "one settler one bullet!" slogan and similar calls – are not regarded as constituting "hate speech" or "racism" given the demonic powers this minority is still believed to possess.
Again we see the sublimitive leftist  hippocracy at play here. Was it a white that wrote this  or desecrated Nelson Mandela's statue- or ventured on all these racist actions- then surely the South African leftist media , politicians and black social mafia would have gone "viral" again. No political goof or university chancellor would have patronized him or her. The white would have been charged to appear in front of the bogus Human Rights Court that only caters for black victims– and like Vicky Momberg– maybe land in jail for "racist" remarks.
In another strange incident a social commentator -Andril Mavin – has stirred up the social black mafia  with his comparison of black leadership in South Africa and White leadership. According to Mavin blacks are still confused about what to do with power and what leadership is all about. They speak of white privilege in ways that makes one think they are making excuse for failure.
When you talk about white privilege, it means whites had better than blacks during apartheid. How come, 25 years into black governance, black schools STILL don't have the necessary resources? They STILL don't have proper houses and services! And they STILL don't have development in their areas of living? STILL no proper police stations and hospitals!!! Who are you going to blame now??? Jan van Riebeeck???  This ironically- is questions the ANC regime, their lapdog media and black social mafia STILL are unable to answer as they do not take it kind to be confronted with the brutal truth. It is much easier to wipe raw black racism under the carpet of "social justice." It is the "political correct" thing to do in South Africa.
SOURCES:
https://www.politicsweb.co.za/news-and-analysis/uct-one-settler-one-bullet-thesis-stirs-disquiet?fbclid=IwAR2llx8ByuYny74lrwcZeZToK9tjfkf43T56pQ6ZWxkcZfiHk0s-DaikfXo
http://www.trendsdaily.co.za/politics/whites-are-better-in-leadership-25-years-of-black-governance-schools-dont-have-basic-facilities/?fbclid=IwAR1kABYAZMtu2k3JSR3ytWO0TU-7R1IOJ0nzpD_iHnmxliNFzGww3wSqhgU
WHITE NATION– WE DO NOT HATE WHITE LIBERALS– WE SIMPLY DESPISE THE FILTH!!
C'MON- SHARE OUR LINK