Do you have news to tell us? Send your e.mails with news and inquiries to: w.nation@mail.com
Register with us for free to follow our news on the right-hand tab
Article posted by: White Nation correspondent Potchefstroom   November 10  2018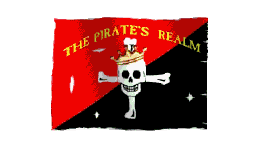 SOUTH AFRICA– THE MARXIST PIRATE's REALM DOWN SOUTH
LOOK– Let us be quite frank here: South Africa has become the biggest open air circus in the world since 1994 – ruled by ruthless greedy political clowns on top-  and operated by some strange and funny incompetent creatures  down below. 
In the video below this funny creature with all the shiny Coke tops on his shoulders tries to manufacture a lame-duck excuse in a stuttering blabbering mumbling non-sense oratory why other dangerous funny creatures under his command arrogantly invaded a private home- and "commanded" the residents to vacate their home within 3 hours. THIS is the level of incompetent intelligence that now are in "command" of South Africa's economy and it's security forces. God be with us if Disneyland one day decide to invade South Africa with a battalion of fluffy toys!!
NO wonder South Africa moved from the Jewel of Africa pre-1994 to the laughing stock of the world post 1994. Ask the De Rothschilds, Oppenheimers, Ruperts, De Klerks and all the greedy  psychopaths that planned her downfall for the reason. 
WHITE NATION– WE DO NOT HATE WHITE LIBERALS– WE SIMPLY DESPISE THE FILTH!!
C'MON- SHARE OUR LINK