Do you have news to tell us? Send your e.mails with news and inquiries to: w.nation@mail.com
Register with us for free to follow our news on the right-hand tab
Article posted by: White Nation correspondent Cape Town  November 10  2018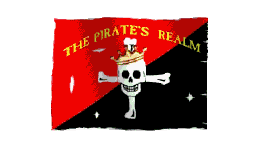 SOUTH AFRICA– THE MARXIST PIRATE's REALM DOWN SOUTH
A NEW book by two very misdirected liberal twats- Harris Dousemetzis and Gerry Louchran about the life of Dimitri Tsafendas, the psychopath who murdered prime minister Hendrik Verwoerd on September 6, 1966, apparently calls for the "historic record to be changed " to reflect that Tsafendas was a "sane man " who committed a political assassination. In their book this two British degenerates now want to portray and  patronize Tsavendas as a "political activist" and an "Apartheid hero."
SO – according to this totally misinformed twats we can take it the next book they will publish will then be titled: " Guy Fawkes-The secret LGBT lover  the king Henry ." Synopsis: The lover who wanted to kill King Henry because of Henry's  secret love affair with Atilla The Hun" eh? The book was written in addition to a 900 000-word report already submitted to Justice Minister Michael Masutha, with a request to have the record altered. Both the book and report were written with the support of renowned liberal  professor of international law John Dugard, human rights lawyer George Bizos and former Constitutional Court Justice Zac Yacoob, among others. As you note- all of these names reek of liberal communist stench. So- here is the totally contorted version from the liberal point of view:
Liberal  Harris Dousemetzis- trying to elevate a psychopathic murderer into stardom.
Tsafendas, a Portugese national of Greek descent, was found not guilty of murder by reason of insanity after he was diagnosed with schizophrenia and, according to the police at the time, said he had a tapeworm inside him. He spent the rest of his life in various prisons and psychiatric facilities.   Harris Dousemetzis, author of The Man Who Killed Apartheid: The Life of Dimitri Tsafendas, claims he has a mountain of evidence to prove that Tsafendas was, in fact, not insane.
Dousemetzis, a tutor at the School of Government and International Affairs at Durham University, England, spent nearly 10 years researching the life of Tsafendas after meeting five people who knew him independently of one another. All attested to his character and good nature. Three of them were priests who knew the man well. "I was impressed by the way people were talking about him and found it extraordinary that priests would speak so highly of someone who murdered a man. Of course, they didn't condone the murder but everyone said the same things – they spoke of him with admiration and held him in high esteem. I found it highly unlikely," Dousemetzis said in an interview on Monday.
Verwoerd survived an earlier assassination attempt by the foul global Murder Inc. Verwoerd was shot twice by David Pratt. David Beresford Pratt was born on 1 October 1909 to Arthur and Georgina Pratt. The family immigrated from London in the United Kingdom to Johannesburg. Like Dimitri Tsavendas who was a Greek and later on Chris Mahlangu who was a Zimbabwean who murdered Eugene Terreblanche– Murder Inc. used alien immigrant infiltrators in all their "Black Ops" executions to do their dirty work. 
'Suited government to say Verwoerd's killer was insane'
During the course of his research, he found that the Portuguese secret security police at the time held a massive file on Tsafendas and that, on the day following Verwoerd's assassination, it had instructed its counterpart in Mozambique to conceal from the South African authorities any "information indicating Tsafendas as a partisan for the independence" of Mozambique. Their colleagues in Lourenço Marques subsequently lied to the South African police when they received a request for information. This was, to Dousemetzis' mind, indisputable evidence supporting the testimonies of those he had interviewed that Tsafendas was not a madman committing a random act of violence, but, in fact, a political animal.
Further scrutiny of the archives showed that the medical practitioners who examined Tsafendas in the days following the murder had found that he was "co-operative" and "composed", showing no signs of mental illness. It was only after several weeks in detention, during which Tsafendas was exposed to among other things "psychological torture,"  that the insanity plea was conjured up.
"At the time it suited the government to say that Verwoerd's killer was insane. It would've been unwise to reveal the extent of Tsafendas' political activism and communist ties, given how deep he had infiltrated Parliament. It would also have been embarrassing for those in charge of the investigation to admit that a communist was in service of the government," says Dousemetzis.
Hendrik Verwoerd- stood against the " Deep State" plundering- and was assassinated and thoroughly demonized and falsely labelled  "Architect of Apartheid" by the British Press for fighting the Rupert-Oppenheimer clans' loan sharking business. 
Tsafendas in 1966 obtained a job in parliament as a messenger and also as a translator. He was able to speak 8 out of 11 South African official spoken languages. Thus he was the most suitable person for the position.
Execution of a" tyrant."
"Why Tsafendas went along with the story, I don't know, but I think he could not take the torture in custody and wanted to avoid an undignified death. He was afraid the authorities would kill him and make it look like suicide." The book paints a fascinating picture of Tsafendas as a thoughtful man who refused to think of the killing of Verwoerd as an assassination, but an execution of a "tyrant. " Six years before the murder, at a meeting with members of the British anti-apartheid movement in London, he had publicly declared that he was willing to do "anything that would get the South African regime out of power".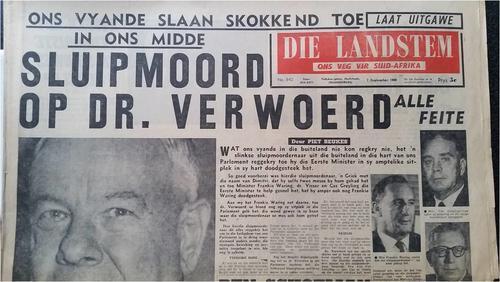 When he realized that, as a messenger in Parliament, he had relatively easy access to Verwoerd, he started to plan the murder. A previous attempt failed when Verwoerd failed to show up to an event to which Tsafendas had smuggled a gun to do the deed. Dousemetzis writes that Tsafendas was "so disgusted" with apartheid that he did not care what would happen to him afterwards.
Tsavendas in prison
Yea folks– here we have that age-old nincompoop liberal trash propaganda machine at work again. Poor Dousemetzis  and all the liberal filth that concocted this utter bullsh*t clearly do not even know HALF of the history around Verwoerd's assassination. I find it quite ironic that Dousemetzis- himself a Greek- and who's kinsmen lived quite a happy  advantaged wealthy life and with the Greeks- had about a Fish & Chips shop on every city corner under  Verwoerd's "apartheid" – now all of a sudden want to hail an assassin as a hero and barf a load of bullsh*t about Verwoerd. What hippocracy! That it was a political assassination is the truth all-right- but not the screwed-up propaganda version Dousemetzis  and his ilk try to shove down our throats.
Who was Dimitri Tsafendas in real  life?
In the 1930s, a young Tsafendas joined the South African Communist Party. He went on to follow in his dad's footsteps by becoming a seaman and he even worked on board an US Convoy following the Second World War, where after he traveled the world for two decades.
However, Tsafendas started having trouble with his mental health and he had been institutionalized in several mental health facilities across the globe. He even spent half a year on Ellis Island, where doctors diagnosed him as schizophrenic. So he was the perfect "lone nut" idiot for the job the global mass murderers had at hand. In 1966, he landed a job as a temporary parliamentary messenger. However, a month after his appointment he carried out one of the most important assassinations in the South African history. On 6 September that year, as Verwoerd entered the House of Assembly, Tsafendas approached him with a hidden dagger. He stabbed Verwoerd allegedly four times before he could be taken off of him. Tsafendas planned the assassination but he had no intention of running away. According to reports, his arrest was rather easy.
According to the killer himself, he committed the crime because he was "disgusted with the racial policy". Tsafendas was found not guilty of murder on grounds of his mental health. But, he was imprisoned "at the pleasure of the State President", which meant only the head of state could release him. He spent the rest of his life behind bars.  After his arrest, all anti-apartheid movements distanced themselves from Tsafendas. And, although he was seen as a "hero, "– he died without their support in 1999.  He passed away at the age of 81 after losing the battle against pneumonia. Now, almost two decades after his death, the liberal whacko Harris Dousemetzis wrote a book about the famous assassin. In his book, titled The Man Who Killed Apartheid: The Life of Dimitri Tsafendas, Dousemetzis claims Tsafendas was not insane, he murdered Verwoerd for political reasons.
The lifeless body of Hendrik Verwoerd taken down the steps of parliament after he succumbed to the wounds inflicted by a useless psychopath recruited by the global Murder Inc. 
The REAL truth is that Verwoerd refused Anton Rupert and Harry Oppenheimer access to set up a Federal Reserve Bank– and start their loan sharking business in South Africa. His point of view was that such a system would impoverish the people of South Africa through debt. And this is PRECISELY what happened today- more than 90% of the populace are so deep in debt through this scrupulous loan sharking schemes from the banks that they barely can survive from day to day. He once was in a heated argument with Rupert around the issue- and personally threw Rupert out of his office by the scruff of his neck.
Verwoerds funeral- a sad farewell to the last righteous leader South Africa ever had. After him the liberal filth and their money mongers abroad took control of the country. 
For this humiliation Rupert squealed to Harry Oppenheimer- grand master of the Jew thieving clan in South Africa who plundered all the country's diamonds and gold mines at will. Oppenheimer in turn contacted his Carnegie chummies in the USA- who in turn influenced the CIA to take a hand in the business. The CIA recruited the rat John Voster– who was a spy for the CIA and by the way was humping Winnie Mandela behind the curtains as well.
John Voster– filthy CIA spy against his own people and creep that organized Verwoerd's assassination for the Rupert/Oppenheimer clans
Voster and the NP's  was responsible for assassinations such as Dulcie September, Anton Lebowski, Ruth First, Robert Smit and his wife, David Webster and many more in co-ordination with National Intelligence's Neil Van Heerden .Voster and his cronies recruited this miserable piece of human scum Tsafendas- and like the case with JFK and Lee–Harvey Oswald- sent the poor bastard into the parliament in a "lone nut" black ops operation to assassinate Verwoerd. JFK also stood against the "Deep State" and refused a Central Reserve Bank in America. Like Verwoerd- he also paid the ultimate price for his "insolence" against the world powers. Tsafendas was luckier than Lee-Harvey Oswald though. The CIA recruited Jack Ruby to silence Lee-Harvey Oswald on the Kennedy murder- then again stepped in and silenced Jack Ruby themselves in a "street attack" by one of the CIA operatives that acted as a "villain" and murdered Ruby again. So all traces that could lead to the CIA were neatly wiped-out.
These Afrikaner Broederbond scumbags was to repeat this vile act again in 2012  when they again revert to Murder Inc. and ordered  the assassination  of Afrikaner leader Eugene Terreblanche in yet another "lone nut" black ops operation by the National Intelligence branch as well. All the devious NP rats in parliament that day around Verwoerd were paid to shut up and remain seated while this bastard demon calmly walk down the isle to Verwoerd without ONE security member stopping him and asking what his intentions were – and stabbed him FOUR  times in the neck while not ONE National Party skunk even twitched a finger to help. It was an organized assassination and the National Party were part of it.
The last Broederbond National Party sell-out creep to commit treason against his own people and sell them out for R 50 million to the ANC communists and global Murder Inc.
THAT is the real truth- not this bullwaggy kak Dousemetzis and his delusional liberal happy pumpkin patch renegades now want to suck up our arses about Tsavendas being a "revolutionary." Clearly Dousemetzis and his sidekick are two gold diggers. Please do not even lower your intelligence  to purchase this bunch of concocted lies and propaganda trash from this liberal British (as usual)  degenerates. It will be a total waste of good money. It starkly reminds us about another lot of bullsh*t this liberal twats tried to sock the public with- the one that "alleged " that the pioneer of heart transplants- Christiaan Barnard- was "assisted" by his black lab assistant– Hamilton Naki. The lying libsh*ts was about to elevate the black lab assistant to  "national hero " status- when the theater sister that was actually on duty during this historical break through operation sent a letter to the local media- debunking the whole liberal hoax.  Needless to mention that that liberal  bullsh*t story also died a silent death. It comes to show that once this libsh*ts start a lie and it is left unchallenged- it will become the "truth"– and then a "fact."
BUT that is liberals for you. If there is no more "heroes" on the way- they create their own. They have this uncanny ability to create heroes out of villains- like state presidents out of terrorists. So…why not create their next "hero" out of the next criminal?  I can see it already– Pretoria's Church Street soon will be renamed by the ANC as " Dimitri's Lane" – and Cape Town's Adderly Street soon will be renamed by the Democratic Alliance to "Tsavendas Boulevard!" Alexandra squatter camp we presume will become DTsavendas informal  settlement.  Move aside Nelson- here comes Dimitri!!  I wonder if the British – while they want to "adjust" history- will also replace Horahito Nelson's column  on Trafalgar Square with ol' Dimitri 's tool as well?  With the Brits these days I will put nothing past them.
To read the whole truth and some hard facts about Verwoerd and the "apartheid" conspiracy you can click on this link below:
IT IS TIME THE "APARTHEID vs DEMOCRACY" DECEPTION IS EXPOSED- THIS IS HOW YOU HAVE BEEN LIED TO ALL THESE YEARS!
WHITE NATION– WE DO NOT HATE WHITE LIBERALS– WE SIMPLY DESPISE THE FILTH!!
C'MON- SHARE OUR LINK