Do you have news to tell us? Send your e.mails with news and inquiries to: w.nation@mail.com
Register with us for free to follow our news on the right-hand tab
Article posted by: White Nation correspondent Pretoria    November 12  2018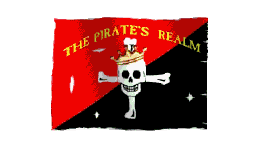 SOUTH AFRICA– THE MARXIST PIRATE's REALM DOWN SOUTH
SINCE the pre-planned capitulation of the National Party in 1994 to the communist "rooi gevaar" of Nelson Mandela  – South Africa slid into an abyss of catastrophic proportions. The past 20 years of so-called "governance" by a bunch of incompetent political wolves released from Robbin Island literally pushed one of the greatest developing countries in Africa into a total dismay of corruption, ineptocracy, financial disasters and a crime infested mafia-controlled "hood."
South Africa today as a whole can be equaled to a movie about a slum somewhere in Harlem,  Detroit , the West side of London or Chicago- where everything is destroyed, desolate infrastructures everywhere- and where political gangs wage  turf wars  to muscle in into each other's territory. And like those slums the similarity about the daily degradation of the remaining structures are all too obvious as well. ALL the pieces that points to a  gangland country ruled by slum lords are present.
Even the poor animals feels the brunt of the careless kleptocratic mob rule who is plundering the country from all it's resources. While the black African dictators are stuffing themselves with gourmet sushi and a swag of blue chip- it is the poor animals that are suffering starvation in their confined spaces . If they are not hunted into extinction in the last remaining game reserves by thieving poachers due to the insane "open borders"  policies  of the current ineptocratic regime- they are neglected in zoo sanctuaries where they are forced to now suffer in captivity.
One such an example is the Bloemfontein zoo-  that among many other state departments and government animal sanctuaries  – are been neglected and robbed of their much needed funding by the corrupt ANC officialdom. While some ANC officials are enriching themselves with R 3.9  million a year pay packages- it's the animals that have to go hungry because of "budget cuts." 
Bloemfontein Zoo – a once flourishing tourist attraction under white rule- now resembles that of a pig sty. Algae infected water, carcasses and feces strewn in cages are some of the sights that you will find if you pay a visit to the Bloemfontein Zoo. The zoo used to be a prime place in the province for families, school tours and Saturday picnics but has taken a turn for the worst in recent times. According to Democratic Alliance (DA) councillor, Maryke Davies, this is one of many mounting issues faced by Mangaung Metro Municipality. "This is a problem all over the municipality as most contracts have expired this year and last year," said Davies.
According to Davies a contract for cleaning services at the zoo expired late last year. "They (the municipality) have basically been extending the cleaning services contract every three months," she explained. The current conditions at the zoo were caused by a long periods without cleaning services for cages and enclosures.
A local news tabloid- Courant – visited the zoo and found that numerous cages were filled with waste. The hedgehog enclosure shared by not just the hedgehog but rabbits and guinea pigs not only had feces-  but a carcasses left to dry up among the feeding animals. The chimpanzee ring where a lone chimp lay in the sun, was surrounded by littered green water. Two rooms which housed snakes had ceilings covered with black mold while several cages containing zebras and hyenas were covered with feces.Most of the animals are dead. In the monkey cage only four monkeys still are alive. One Chimpanzee died. Of the pride of lions not one survived. There is no more food left to feed the animals. This is how Africans run a country.
Davies said that the local zoo did not seem like a priority to the municipality despite a by-law being put in place stipulating conditions that animals should live in. "Mangaung is breaking its own by-law that animals are recognized as sentient beings that feel and have emotions. These animals have to be protected and live in healthy environments," she said.
The zoo was earmarked to move to Kwaggafontein but this has not yet materialized. The Economic Freedom Fighters' (EFF) Baba Seblao stated that the municipality was currently out of its depth and that the move would limit access for many residents. "We are used to going to town to visit the zoo. If it is taken to Kwaggafontein it will be far from people in Mangaung," explained Sebolao. Mangaung Metro Municipality spokesperson, Qondile Khedama, could not be reached for comment.
SOURCE:https://www.bloemfonteincourant.co.za/bloem-zoo-has-turned-into-a-pigsty/?fbclid=IwAR0TF8Y2iP4mSc1MUNpIEYTEyymgCcoka57cD0o_JoIoxuixx5OMl5tk–8
WHITE NATION– WE DO NOT HATE WHITE LIBERALS– WE SIMPLY DESPISE THE FILTH!!
C'MON- SHARE OUR LINK