Do you have news to tell us? Send your e.mails with news and inquiries to: w.nation@mail.com
Register with us for free to follow our news on the right-hand tab
Article posted by: White Nation correspondent Witbank    November 14  2018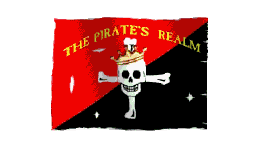 SOUTH AFRICA– THE MARXIST PIRATE's REALM DOWN SOUTH
SOUTH AFRICA since 1994 became well known for a country where the unthinkable happens. Since the Les Incompetents took control of the government in 1994 – the country as a whole became a circus with various clowns trying to run the show on every new act. Such is the case with the so-called "security" forces as well- where ill-trained, incompetent and arrogant creatures now pretend to be the "law." What happens in reality is that this arrogant uncivilized half-wits are doing more damage to the country's already tarnished image inflicted by the nitwit politicians in parliament  – than any good. 
In the videos below you now have a chance to witness just HOW incompetent the South African clowns dressed in blue  suits are behaving towards members of the public. They have not got the foggiest clue about the proper enforcement of the law, how to apply it, treat public- or even how to act diplomatically. As for their public relations there simply are no words to express the blatant racist arrogance and incompetence. Like their government they have no idea how to run their own business professionally. South Africa is wired up the wrong way: The Politicians are robbing banks, the Police are robbing cash vans and ATM's- while the criminals again are running the  cop shops. One F*cked-up country- STREWTH!
It appears the South African police have a special system in place how to run their operations: The clever cops are being used to rob transit vans , shopping malls, hi-jacks, ATM machines and drug peddling in order to boost the police's own "internal" revenue to balance out budget cuts – while the rejected ones and failures of aptitude tests are  appointed to  do patrol duty. No wonder this creatures are much despised by the general public. What they lack in competence they substitute with arrogance.
1)
This needs to be shared all over the place to make sure this clown loses his badge. It's idiots like this that do the police force no good.

Posted by Jim Tait on Thursday, August 16, 2018
2)
https://www.facebook.com/Aduquar/videos/308326793266209/?t=20
3)  https://www.facebook.com/stephan.hendricks.10/videos/10156892862268086/?t=5
4) https://www.facebook.com/kevivanwyk28/videos/652348448287869/?t=6
5)
Police watchdog, IPID is investigating this incident of alleged Police Brutality that took place in Pretoria West two weeks ago.Via: Twitter / Ofentse Setimo

Posted by News, Accidents, Robberies & Incidents on Monday, November 19, 2018
THIS is what the South African public have to content with on a daily basis- and then these simpletons still are promoted to senior management positions due to either their skin color or political affiliation! No wonder criminals like this bad piece of scum DNA below act the way he does when receiving a life sentence for murder:
"In the absence of good governance the vacuum is quickly filled with idiots!"– Andrew K.
WHITE NATION– WE DO NOT HATE WHITE LIBERALS– WE SIMPLY DESPISE THE FILTH!!
C'MON- SHARE OUR LINK