Do you have news to tell us? Send your e.mails with news and inquiries to: w.nation@mail.com
Register with us for free to follow our news on the right-hand tab
Article posted by: White Nation correspondent Pretoria    November 17  2018
ALSO VISIT:
The real story of South Africa
Slaughtering the nationalists- the globalist ideas of the ANC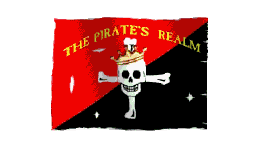 SOUTH AFRICA– THE MARXIST PIRATE's REALM DOWN SOUTH
"Make the lie big, make it simple and keep telling it over and over again- and soon they will start believing it."-Adolf Hitler.
SO– Mr. Cyril "the Squirrel" and his little fat weasel puppet Malema decided that they are going to foolhardy start stealing the land of whites either by law-or by force.
Geagte Max du Preez & Kie (LINKSES)DINK JULLE STEEDS ONTEIENING GAAN VREEDSAAM VERLOOP?Groete95% van witmense wat NIE met jou saamstem nie!

Posted by SA Nuus en Meer on Thursday, June 7, 2018
The face of South Africa: Anarchy in the so-called 'democracy." This a daily occurrence today- and was the agenda of the corporate Jew for the country all along- destroying the economy and render the country unstable. As a terrorist organization the ANC fitted their plan very well.
Both the useless ANC and their heathen EFF rat pets were welcoming the "historic resolution " adopted by the bogus Constitutional Review Committee that Land "must"  be expropriated without Compensation. Apparently a report will be tabled for final adoption by National Assembly next week.Now this should be interesting to see whether whites "submissively " will allow this political black communist land thieves to just like wade in and take their land. Cyril and his happy gang of red marauders somehow think whites will "democratically" just "hand over" their property to this rainbow vagrants without a fight.
that will try to convince farmers with all kinds of political mumbo-jumbo to hand over their farms- but as we can remember history- CODESA also was based on the same lies and deception by white  insurgents posing as pro- " Afrikaners.". And look where that brought whites today?  Ramaphosa somehow recons by changing the constitution will give him and his commi cronies a full mandate to illegally steal legally white owned properties  a-la-Mugabe-style just because the ANC walking deads decided to vote for it. We saw what happened in Kenia, Tanganjika,Mozambique and  Zimbabwe due to political despots such as Ramaphosa and Malema pulling the same stunts. By continuously classifying whites as "the minority" this commi rats want to mind-f*ck whites into believing they have no choice on deciding whether they will (against their will)  but to hand over their land and fall dead – just because Ramasquirrel and the Weasel decided to rip the constitution apart to fit their own selfish political agendas. So what in the constitution will be axed next?
Talking about Ramasquirrel and Maweazelema– this two political kleptocrats does not tell their "people" the truth about the land "restutution"- now do they. What the poor naive black 'people" does not know- is that Ramasquirrel and Maweazelema are lining them up to be disowned as well. You see- what this two clever opportunists are doing- is to try to "expropriate" all land in South Africa to belong to the state- thus all private owners will be stripped of their property rights- irrespective what political bullsh*t this two British bank-rolled clowns are telling the world.
As for Mr. Ramasquirrel himself owns 35 properties which include two farms , an multi-million dollar upstate home in Cape Town which he procured recently – and 32 apartments and townhouses in Cape Town and Johannesburg. Furthermore does this same political con artist have shares in Mondi Paper and Packaging valued at over R2-million, and his directorships of Micawber 799 and 800, the holding company of the McDonald's fast-food chain in South Africa. Now this is your typical African fat cat bureaucrat the way I see it.
Not far behind him is the Weasel- who himself owns  2 upmarket   properties and four trusts . The Weasel owns a mansion ko Limpopo Ga-Masemole– and a luxurious castle home in Sandton. The trusts are  the Kopano, Munzhedzi, Mazimbu and Ratanang trusts . The Weasel's company  SGL Engineering Projects, has scooped tenders for sewage and cemetery services, among others, from various municipalities in Limpopo and has won at least R140 million in government tenders over the past two years, a City Press investigation has established. 
Short on their heels is the "pretty boy" DA parliamentary leader Mmusi Maimane – who moonlights as a preacher,but  is director of a communication and training company and owns three properties.  But let us not forget  Inkatha Freedom Party induna Mangosuthu Buthelezi , who owns  a house in Ulundi and 1 517 square metres of undeveloped land in KwaSishwilli. He also lists about R71 000 worth of shares in Old Mutual, R51 000 worth of shares in Kuphelile Investments Pty Ltd, about R101 250 worth of shares in Glenmib and Sanlam unit trusts to the value of about R21 000.
Congress of the People Leader Mosiuoa Lekota has a sizable land and property portfolio, with agricultural land in Jacobsdal, residential properties in Van Reenen, Westville, Bloemfontein and Kroonstad and another in Midrand via a family trust. He also owns business premises in Orange Farm. He has about R400 000 shares at HBM Investment, about R3 000 of Old Mutual unit trusts and undisclosed shares in Trade First. Now the million dollar question comes to mind: Which one of the above mentioned African fat cats will set an example for their "people" and also adhere to the changed section 25 and depart from their abundant property and assets to give to their "people" the same way they plan to take away property and do to  the white farmers? I BET they will secretly "negotiate" indemnity clauses to protect their own greedy interests. 
https://www.facebook.com/marita.duplessis/videos/10156657885559116/?t=0
Shall we ask this political clown whether he also plans to take the "overhousing" of the above mentioned ANC kleptocrats as well? Ramaphosa has plenty of town houses to share among the "landless" people you know? 
It is all about race in South Africa

If you are white, your land should be taken without compensation. This is the view of Julius MalemaOn 13 November in parliament, during the first day of the Joint Constitutional Review Committee deliberating a draft report on the possible review of Section 25 of the Constitution to allow expropriation of land without compensation, Julius Malema shared his opinion on the matter.

Posted by South African Aussie on Tuesday, November 13, 2018
Then the ANC regime sits with 4 323 farming units, which include smallholdings and bigger farms. This land was bought following successful land claims against these properties. However, the farms have never been transferred to their new owners. The state owns this land. Why doesn't government transfer this land to their new owners? It's not done because it fits the ANC's political agenda.
Black people already own more than half of all agricultural land in two of South Africa's most fertile provinces: the Eastern Cape and KwaZulu-Natal. This is according to an audit of land ownership. Landowners who are not white own 26.7% of agricultural ground and control more than 46% of South Africa's agricultural potential. Twice as much land has been transferred to black entrepreneurs and farmers through ordinary commercial purchases than the state has managed to buy for black owners as part of its land redistribution program, the study found. These statistics are contained in a comprehensive land audit undertaken by economist Johann Bornman in partnership with magazine Landbouweekblad and Agri SA, which, with a large donation, made it possible to obtain data about hundreds of thousands of land transactions from the deeds office, as well as geographical data.  The picture of land ownership – and, more specifically, land ownership of high-potential agricultural land – actually looks totally different to what the perception is created by the Squirrel and the Weasel.
In KwaZulu-Natal and Limpopo, which have some of the nation's most fertile land, more than half of agricultural land is owned by black people. In three of the most fertile provinces – Eastern Cape, KwaZulu-Natal and Limpopo – more than 50% of agricultural potential is in black hands. In KwaZulu-Natal, 45.4% of the agricultural land, in terms of surface area, is owned by black people. This land represents 73.5% of the agricultural potential of the province.
Available agricultural land had declined by 4% over the past 23 years, from 97.03 million hectares to 93.25 million hectares. It's agricultural land that has been sucked up by mines, industry and the extension of municipal boundaries. The ANC regime  bought 2.8 million hectares, for which it paid R20.5bn. Large areas of this land are today underutilized or fallow.
IF the Constitution is amended to allow for land to be expropriated without compensation, how would the law cater for the assets on the farm and improvements made on the land? The land on its own is roughly 10% of the total value of a typical farm operation, if fixed (immovable) and movable assets are taken into account. Would sunk investments (such as general farm infrastructure and other investment assets such as farm machinery) – which are 90% of the value of the farm – be subject to expropriation without compensation too? If compensation is due for farm assets, and not for the land itself, then the technical argument that arises is: Would it be prudent for the government to pay 90% in compensating farmers for improvements to the land in order to obtain the 10% that represents the actual land value?
There is the complication that South African agricultural land is heavily indebted: farm debt that is linked to the actual land through title deeds that have already been used to secure loans. In this case, two scenarios are worth considering if expropriation without compensation becomes reality. One scenario is how the government handles heavily indebted land – the question here is: if compensation is not due to farmers, would there be compensation to banks, which are de facto partial owners of that land through debt? If government exonerates itself from compensating the banks, this would translate to R160 billion wiped off the books of the banks.
Another scenario is if the government commits to cover debt associated with land, which per definition becomes expropriation with compensation. The only difference is that the compensation goes to the bank that is owed money, rather than to the farmer. Let us assume that the government is sensible enough to compensate the commercial farmer for improvements made to land on the one hand, and the bank through debt owed by the farmers on the other.
If it so happens that the government determines the value of infrastructure and investments on the farms, and then uses that same value to cover the debt that is owed to the banks, then there are situations that could arise where farmers receive "zero compensation". There might also be situations where seized farms are insolvent, in which case the government would have to pay the banks the balance of what is owed by the farmers whose land they are seizing. This scenario is already permissible under the current constitution and does not require an amendment of any law.
Thirdly, government will awaken to the realisation of the extremely complex technical headache of expropriating land without compensation, by which time land reform will have stalled altogether. This will lead to another wave of impatience that will seek to implement further draconian reforms to allow the government to seize land with impunity. We saw this in Zimbabwe, when commercial farmers took the Zimbabwean government to court over land seizures. The courts were inundated with litigation that would have taken a generation to resolve, and then, in another moment of madness in 2003, the Constitution was amended to nullify all those cases brought to the courts by commercial farmers. In that instance, the Zimbabwean government wanted to get rid of the headaches that emerged from land seizures and, in that thoughtless moment, wiped off US$10 billion in land value.
With the benefit of the Zimbabwean experience, most of which people are quick to ignore and dismiss, we learn an important lesson that needs to be the hallmark of land reform thinking in South Africa. Expropriation without compensation can cause irreparable damage to the land market by effectively reducing the value of land and sunk investments and assets. The increased risks of future expropriation without compensation means that there is likely no new capital that can come to invest further on the land. As a result, even though the costs of compensation for land fall, and thereby assisting government to expedite land reform, such costs will be borne by land reform beneficiaries who will have to be subjected to falling land prices, low on farm asset prices and higher costs of borrowing. The latter will outweigh the former.
With government's low compensation costs being out-weighted by the beneficiaries' high borrowing costs and low land prices and farm assets, it becomes evident that the concept of a value-neutral expropriation is a myth. There is no such thing as expropriation without compensation in a quasicapitalist economy, because what the government refuses to pay in compensation will effectively be paid for through the negative effects that the beneficiaries experience, as well as the ripple effects in the wider economy, as discussed. 
However, the enduring principle of equitable and just (not necessarily market-value) compensation in contemporary economics serves as an important reference point.If government seizes private property, someone somewhere within the economy will have to pay, whether directly through loss in current and future on-farm job opportunities as well as export revenues, or through protracted economic decline that will erode the purchasing power of money, lead to losses in pensions and savings, and cause de-industrialization that will destroy future economic growth and of farm job opportunities for the current generation. With this in mind, we are cognizant of the communist ANC's view to make possible land redistribution without compensation, provided that it is sustainable and does not harm the agricultural sector or the economy. Another question is just how is the communist dispensation plan to facilitate their "new" farmers- of which we saw most cannot even farm? How are they going to train them – another problem as it take years to become a successful farmer?Already it is a fact that most farms handed into the hands of "the people" turned into non-productive disasters.  But to explain this complex situation to a greedy African mind that only hungers for votes and power might be a challenge  on itself.
 Whats left of a once beautiful farm – Tweerivier- taken by the ANC
Government farms bought at a cost of R30-million for "emerging black farmers "  in the Eastern Cape are lying in a state of forlorn abandonment. Take for example four of the farms in Komga and Igoda that had gone from being working farms on purchase to being unproductive and derelict. The farms were bought by the Department of Rural Development and Land Reform (DRDLR) to supposedly create jobs and eradicate poverty. Many of these farms were working businesses, producing dairy products, crops (mostly maize) and beef for the market and for breeding.
A recent inspection on these  the farms worth R29.1-million in the Buffalo City Metro area proves the disaster the ANC regime now are busy implementing . Three are dairy farms, while a fourth is a crop and livestock farm. The farms visited have ploughing fields and grazing camps that are overgrown by grass and infested with black wattle.
We can reveal that:
Hopewell dairy farm, bought for R8.8-million, which had 188 dairy cattle in 2016 and produced more than 1000 litres of milk daily, is left with only 50 cattle today and produces less than 50 litres a day;
Eversly farm in Komga, bought for R5-million with more than 80 dairy cattle, is today left empty with nothing but vandalized farm implements;
Echoing Hill farm outside East London, which was bought for R7.8-million, is left empty, with broken multi-million rand dairy farm equipment lying in an unused milking shed and;
An Igoda farm, Lands End farm, bought for R7.5-million, is disputed as the department is allegedly trying to allow a person who "does not qualify" to occupy the farm, while the person who applied is being told to occupy an empty portion of the same farm. Most of the "farmers " who occupy now these farms blame DRDLR for not having assisted them.
One of the farmers, Cwayita Mboni, of Hopewell dairy farm, says the department failed to listen to beneficiaries. "We were thrown in the deep end to fail. This is a successful project that is killed by the department officials whose interest is in their salaries rather than what they are employed to do," said Mboni. She said cattle died because she had no start-up capital to buy feed to maintain them. "When I reported this to the department, I was told to bring death certificates of the cattle (????) for the department to believe me. "This is hurting as we are accused of being held responsible for the farm's dereliction."
Nomajama Qamza and her partner received their farm, Echoing Hill, with 50 dairy cattle, in 2007 but today there are no cattle there. "That farm never worked from day one. "Government officials failed to mentor me to make the farm viable. "There was no additional funds to boost us and instead we had huge electricity bills," she said. Zolisa Panyaza, of Komga, stays on Eversley farm where her in-laws are buried. "We are dwellers here and we want to use this farm as the person who was given this farm left it vandalized," said Panyaza.
In Igoda, Vusumzi Bobani has been fighting a battle to win a farm that was bought by the department for him. The farm, Land Ends, was bought for R7.5-million from a relocating farmer. "One official even sent a state employee to come occupy this farm, though this person does not qualify and also never applied for any farm. I suspect that this person paid money to get this farm and that is corruption," said Bobani. The department was given an opportunity to respond to the allegations but failed to respond. Eastern Cape chief director of DRDLR, Zukile Pityi,said they were in a meeting to discuss the farms but still  no response had been received from them.
The National African Farmers Union's Eastern Cape president, Pumza Vitshima, said the emerging farmers had complained to them. "We understand that there was R95-million set aside to assist farmers and none of these farmers received that support and cattle died and farms closed. Those who are still operating are using cash from their own pockets. These farmers zisengela ethungeni elivuzayo [are working in vain]," said Vitshima. Janine Ristow, of Ruliv, the agricultural non-governmental organisation in East London, said they would gladly assist and mentor the farmers. "We depend on funds and we've approached government for support but we got nothing. "We can monitor and mentor the farmers until they are able to produce," Ristowsaid.
Hopewell dairy farm near Macleantown on the N6 was given to Cwayita Mboni, seen standing next to unused ploughing implements. Also a dip tank for cattle is overgrown by shrubs .   The communist fools running South Africa with their leader Ramasquirrel are clearly and blindly telling lies to "the people", the UN – and the rest of the world. It's not just farms being taken and farm murders getting out of hand….these communist parasites are planning to taking everything they want including businesses, private homes, etc. All are included in this sickness and excuse of a so-called 'democracy'.
THIS is what is waiting in the wings for whites once the draconian change has been made to Section 25 of the constitution: Whites will receive "final notices" from city councils to vacate their own premises within 30 days and "re-apply" to rent their own homes. Ramaphosa and the whole political convict gang in Cape Town will "indemnify" themselves quickly from getting their own properties " expropriated." Are you simply going to stand by and let this happen?
This brings us to only a ONE feasible conclusion: The ANC despots aim to plunder white owned farms for their own selfish political agendas. The "people" are cleverly exploited  as a shrewd blanket cover to "lawfully" steal privately-owned farms from the whites- distribute it to "the people"(the state) -who does not know how to farm- and when the farm becomes derelict- take it back and give it to their cronies to rent out to foreign companies(Chinese) to start plundering the mineral resources like coal beneath that farms at lucrative deals and back handers. This happened all over Africa.
THE war against white people are waged on a daily basis in South Africa- yet the "Free Mandela " sympathizers suddenly  are eerily silent about it. The vile Main Stream fake Media has done their evil work well. 
It was reported in the media on 12 September 2018 that a trade agreement was illegally signed between  Cyril Ramaphosa and president Xi Jinping allowing China to develop an industrial zone, including a power station and an industrial city in the recently created "South African Energy and Metallurgical Special Economic Zone (EMSEZ)" in the Limpopo province. The eastern section of this zone, earmarked for development with Chinese funding, however falls into a section of South Africa which legally belongs to the Afrikaner nation, who gave no mandate, nor permission to the ANC government or  Ramasquirrel to include in any trade deal with any foreign government.The land in question is described in State Archives R117/1846, namely: From Ohrigstad to the north till the Olifantsrivier, then downwards to the Delagoa Bay line; to the south till the Crocodile River; to the west to Elandspruit till the 26 degrees line; east till where the Crocodile River joins the Komati River. The said land is the property of the Dutch South African nation as described above and according to the Deed of Sale, should by administered by the Dutch South African nation ONLY. This right was unilaterally taken from the Dutch South African nation/Afrikaner on 27 April 1994 and is currently administered by the South African communist regime  in contravention of an international deed of sale between two nations' descendants.
THE Chinese- under Ramasquirrel's watch- are taking over South Africa. They already are capturing the sate departments. There is talk they even are prepping up to take over ESKOM. MILLIONS of foreign invaders flock over South Africa's borders each year- and all of them are getting work. However white Afrikaners are chastised and are not allowed to work. Now we ask you- how can you ever even think about suggesting this evil dispensation called "Democracy"  can be better than "apartheid?" During "apartheid" NOBODY was barred from work- even thousands of foreign workers came to South Africa to earn a better living. 
Again the white farmer looses to the kleptocracy who again will line their own pockets  at the cost of the same "people" they now  pretend to "care" about. ANC  officials, among them ministers, deputy ministers, permanent secretaries and directors, dominate the list of resettled farmers.  Apart from getting free farms, the officials also get a guarantee for a loan at low interest rates from dirty banks.
The signed contract between Jan van Riebeeck and the Khoi San for land purchased Deed of Sale bottom left corner: National library of South Africa Kaapstad Zuid-Afrika
  Again we see another age-old African plundering agenda here busy taking shape- and as with the rest of Africa when they succeed- all we will have left after this destructive madness will be hundreds of foreign excavating industrial machines and millions of starving black racists.
 Sudan and Zimbabwe should have taught the imbeciles in power a lesson- but somehow political black thieves do not pay any attention in class when lessons in economics are presented. This has nothing to do with " inequalities" or "the people"– but all about taking the farms away from their legal owners to start capitalizing it to foreign plunderers. China has been handing out billions of dollars in loans to the communist ANC- and sometime the Chinese destroyer will want his share in "compensation"  for that loans.That "compensation" is the land that now rightfully belongs to the white farmers. Cyril already promised his Chinese benefactors he will give them the white farms as guarantees for the Chinese loans.
THIS is Yemen- and this is what happens if despots like Ramaphosa , Malema and Mxitama are left to proceed their disastrous ideas of madmen. If they succeed- we will soon see millions of black faces in the same predicament as this as well.BUT their will be no more white farmers left to go to and ask "Boss- I want a job….I am hungry"  Black people of South Africa must fast get their ducks in a row and stop being natural racists. Whites are not the enemy to food security and promoters of poverty – the communist ANC , BLF and radical EFF are the peoples' enemy #1. They are paid by white British corporate capital to destroy the black man in South Africa as well.
Cyril the Squirrel for a long time now is an Oppenheimer bum nugget. It comes then as no surprise that Ramaphosa's appointment as "president" was instigated by the Oppenheimer clan. The deal was simple: " We give you the power- you give us the land." 
-AND Julius boy is a British paid agent – sitting here with his handler- Robin Renwick. How stupid naive can black people in SA be to still vote for this traitor?
British money capital bought most of the dirty politicians to sell out the country which rightfully belongs to South Africans. 
The "pretty boy" down in the Western Cape listens to his white "bosses" in Britain…
EVEN the great "hero" Mandela was a British paid agent- top picture with Robin Renwick- bottom picture with George Soros on April 1 1994.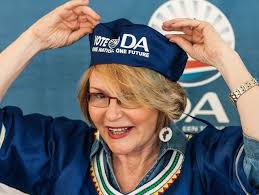 Helen Zille– another Soros "padawan"– belonged to the Soros funded "Black Sash"- now working for Soros' Open Society Foundation with Ramaphela. 
The REAL controllers of South Africa and it's political parties- all funded by one of these corporate gangsters. And you thought your puny little "x" on that ballot paper really would make a difference in the outcome of the election? Think again!
Now you understand why the Squirrel is driving "land expropriation" with a psychopathic zest. He made a promise and he must keep it. Thus the Squirrel already sold the white farms without the farmers' consent. Changing Section 25 is merely of academic value to give the Squirrel a power mandate to substantiate his evil treason against the white farmer.  South Africa is the land of monopolies & oligopolies where the rich own and run almost everything. There is no such thing as a "Free Market" in South Africa.  The Rich, Super-Rich and Jews have abused South Africa for over a hundred years. Everything that exists, is only there to make the rich happy. The rich and super-rich do anything the hell they please and almost all their power has remained in tact right until now.
One clearly can see who is behind Ramasquirrel's hidden agendas. Cyril is paid by white British money capital to destroy South Africa
The communist cabinet has committed to 262 land reform projects around the country aimed at benefiting youth and women, it said in a statement.  Cabinet held a meeting at Parliament's Tuynhuys chambers in Cape Town, ahead of Finance Minister Tito Mboweni's first medium-term budget policy statement. At the same time, the ruling African National Congress has determined that government should go ahead with testing land expropriation without compensation under current legislation.
https://www.facebook.com/gaven.smith.58/videos/1474887615929808/?t=0
Expropriation of property, nationalization of banks and mines…all fundamental policies of socialism. If you read the Freedom Charter, that "Bible" of Mandela and the ANC since the 1960's, there can be no doubt that the end goal is to turn SA into a Communist/ Socialist state. With a combined 2 3rds majority after the 2019 election, the ANC and the EFF, with the PAC and the SACP in the wings, will do that and nothing will stop them. White SA will be dragged along And if you still think: But socialism can't be THAT bad….remember how a once prosperous Cuba now looks after 56 years of socialist rule.The white farmers again will be sacrificed on the altar of the greedy black politicians and foreign plunderers- irrespective of all the "smart" words and empty promises the Squirrel now want to sell to the public and foreign investors. They already have a dark secret agenda they are pushing for.
* 
  On the end of the day the only ones that will be 'compensated" in this whole farm theft debacle will again be the ANC fat cats and foreign vultures- just like the rest of Africa.South Africa long ago lost it's ability of good governance. What now is in place is a narcissist dictatorship under the false pretension of a "democracy."  It is a dictatorship at war with the white people of South Africa. Our advice to white farmers and white Afrikaners in general is to stand their ground- even if it means war- because that is the only language the ANC terrorists on the end of the day understands fully well. That is how they came to power- and that is the only way they will relinquish power. "Negotiations" only is a tool for academical value to them. They are devious and untrustworthy. That at least is a lesson whites should already have learned from the CODESA farce.
*
They have disarmed whites, impoverished whites, demonized whites, oppressed whites, discriminated against whites, dehumanized whites, slander and threaten whites on a daily basis, enslaved whites through inhuman taxes, divided whites, destroyed their history , culture, language, nationalism, sovereignty and their independence , incarcerated whites, assassinated their leaders, denied whites their basic human rights, banish whites by forcing them to immigrate to other countries, murder whites on a genocidal scale, – and now they plan to disown whites as well. What else must they still do to force the white man to open his eyes and realize he is caught up in a deliberate extermination agenda  to wipe out his existence from the African soil?
THIS

is what the communist ANC has made South Africa to become- the biggest

open air jail

in the world with a murder rate of 50 per month where every-one is 

forced

to live behind their own iron curtains. And you psychopaths still calls this farce "democracy" much better than "apartheid?" It appears not all madmen and woman are confined to asylums yet. The bigger percentage still are walking free. 
*
We are entering the final  stage of a total white genocide as defined by Dr. Gregory Standton of Genocide Watch International.  White farmers must not be bulldozered into submitting to these political communist Stalinists and their cohorts .If whites and white farmers in particular loose their property and land- they have lost their last remaining hope to be recognized as a part of South Africa- for they will all end up in squatter camps- nomads in a country they once called home. Reject the devious "laws" this horrible communist dictatorship wants to impose on you. Defy the communist oppressor in every which way possible- their rule, their taxes, their inhuman and illegal discrimination- and their claim to be a government. They are not the rightful government of South Africa- they are in power through British and American corporate deception and remain in power through racist mob rule. 
*
Their "laws" are nul and void– as they chop and change and exploit the white man's law only to persecute and to exterminate  him – and enrich themselves with power and money by this same  laws.  Whites must stop lending their ears to the false media propaganda, stop listening to the false prophets in AGRI-SA and the false propaganda teachings of the Dutch Reformed Church, stop their false belief that any political party will save them- and stop being arrogant selfish destroyers of their own race.
The False prophets of the Babylonian

Dutch Reformed Church

: Like their Broederbond masters who cavorted with terrorists to sell out South Africa at CODESA– in which this same church played a mayor part in- they now again are cavorting with anarchists – busy "negotiating" the faux church's role when the EFF comes to power. Ironically this hippocratic Roman Catholic-controlled pulpit pigeons conveniently keep quiet about homosexuality, paganism, the white genocide, satanism, alien gods , etc that all are sickening   sins in the eyes of God Almighty. 
Whites owe at least that much to their children to stand a chance of having a future in this country.  If whites are not going to stand together now they will be totally wiped off the face of the earth  as a nation in South Africa. By anarchy and deception the African omen came to power- and only by anarchy  and rebellion  they will be removed from power if whites still plans to salvage that which is still left of this already god-forsaken country.
WAKE UP WHITE MAN- YOUR TIME FOR PLAYING OSTRICH POLITICS IS UP!
SOURCE:
White Nation
WHITE NATION– WE DO NOT HATE WHITE LIBERALS– WE SIMPLY DESPISE THE FILTH!!
C'MON- SHARE OUR LINK