Do you have news to tell us? Send your e.mails with news and inquiries to: w.nation@mail.com
Register with us for free to follow our news on the right-hand tab
Article posted by: White Nation correspondent Cape Town    November 22  2018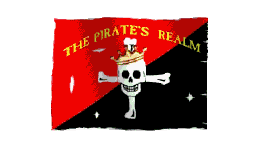 SOUTH AFRICA– THE MARXIST PIRATE's REALM DOWN SOUTH
THE bastard children running ESKOM is up to their old gold-digging tricks of "load shedding" again to try to force the regulator to agree to their monopolizing intimidation tactics for higher tariffs to feed their own greedy pockets. Eskom recently announced that it would be re-introducing load shedding due to a "worsening generation system." 
NOW we all know this is utter bullsh*t- and lots of it as well. "Worsening generation system" my arse! This is yet again another devious trick to suck more money out of the consumer by mob-style intimidation agendas. This intimidation tactics of "load shedding" comes a long way every time ESKOM seeks more money to fund the exuberant lifestyles of their king-pins, bonuses and corruption. South Africa is the only country in the world that have this mafioso con-artists intimidating the public like this. And so was it again when on Monday (19 November), the bastard children of a lesser god  advised its customers to keep checking their load shedding schedules on the Eskom or local municipal website and plan on the assumption that load shedding will again start taking  place. And so this incompetent corrupt ANC gangsters proceed to sap the consumer dry.
While the possibility of blackouts will put a dampener on South Africa's festive season, the scrupulous schemers in Megawatt Park  has also changed the structure of their  load shedding stages. Under the previous load shedding schedule, four stages were implemented with between 1,000 MW and 4,000 MW of the national load shed – with 'stage 4' being the worst possible outcome for South African consumers. Stage 4 will result in consumers being without power for a total of 24 hours spread out over four days, or a total of 48 hours over eight days.
However, the conspirators has since revised their  schedule to include up to eight different stages, with up to 8,000 MW shed from the national grid – effectively doubling the power cut frequency of stage 4. During stage 8 load shedding, consumers would be without power for 48 hours over four days, or 96 hours in eight days. Speaking to News24, Eskom spokes conspirator  Dikatso Mothae said that there was nothing to panic about and that the risk of stages 5-8 being implemented was very low.
"The Disaster Management Act requires Eskom to develop contingency plans for identified major incidents," she said. "A severe supply constraint is one of these, for which Eskom has plans in place. Eskom also continually improves these plans." Mothae added that Eskom and most metros have already developed load shedding schedules that cater for stages 1-8.Eskom-together with the SAA, Telkom, SABC, Post Office and Transnet–  for a long time now- is suspected of being part of a national orchestrated money laundering scheme to suck consumers dry on the one side – whilst fattening the accounts of faceless government white collar criminals on the other. 
SOURCE:
New load shedding schedule could keep you in the dark for days at a time: report
WHITE NATION– WE DO NOT HATE WHITE LIBERALS– WE SIMPLY DESPISE THE FILTH!!
C'MON- SHARE OUR LINK