Do you have news to tell us? Send your e.mails with news and inquiries to: w.nation@mail.com
Register with us for free to follow our news on the right-hand tab
Article compiled  by: White Nation correspondent Potchefstroom   November 24  2018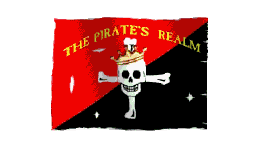 SOUTH AFRICA– THE MARXIST PIRATE's REALM DOWN SOUTH
"Last night I had a radio debate with Vincent Smith, chairperson of the parliamentary committee tasked with the review of the constitution re expropriation. He reaffirmed that the point is not only to target rural land, but also properties in cities & towns."
-Ernst Roets
"  Excerpt from My Turn – Waiting To Be Murdered In South Africa .
Each night, I know it could be my turn and that of my family's. What I don't know is how many attackers will surround my bed before I wake up. I lay in bed as the hours tick by, and I wait. I don't want to be awoken by armed men ready to inflict brutality on my children or me. As I try and calm my greatest fear, I listen for unfamiliar sounds. My heart pounds a mile a minute with each new, unfamiliar sound. Most nights, I don't sleep. Nobody sleeps. Most nights, I lay awake and think of a neighbor, perhaps a family member that was attacked only days before.
How my world has changed. I don't drive at night, and we no longer sit in our gardens, day or night. How terrifying the shadows have become as they walk by my home. How unnerving the voices in the distance are. I listen to others around me; they don't say much, but the fear in their eyes reminds me that we are all just waiting for our turn. I live from day to day praying that my turn and that of those I love would skip us. I know that when they do come for my family and me, we won't stand a chance against the fight that will come in like a thief in the night. The numbers will infiltrate my home, my safe place when they come for us.
My heart is broken. My footprints are covered in the blood of people like me. I feed off the soil where blood is spilled, every single day. It flows through our lands, into our rivers and dams and hangs like a foggy mist in the air. My president doesn't care if tonight is perhaps, my turn. Tomorrow morning, he won't even know my name. My life does not matter to my president or to my country. Tomorrow morning, he will tell the world once more that there are no farm murders in South Africa, and my death, or that of my children, will be classified as normal crime.
Because, I am white, my turn will come."
Cyril Ramaphosa said at a media briefing on Tuesday morning in Cape Town with German President Frank-Walter Steinmeier that there will be no land grabs in South Africa and that foreign investments in the country are safe. "Investors should have no fear that their land or investment will be taken," he said. 
CYRIL "The Squirrel" Ramaphosa blatantly keeps on lying to the world and keep on hiding the truth about the genocide against whites – as well as the on-going farm murders. While he didn't mention them by name in a CNN interview, the Squirrel was clearly referring to AfriForum. Cyril Ramaphosa slammed US President Donald Trump's take on the South African land situation in an exclusive interview with CNN on Wednesday.
According to the Squirrel, "fringe groups" lobbying in the US have led to Trump's views on the topic, which the Squirrel  called "ill-informed." While the Squirrel did not mention AfriForum by name, it would be highly unlikely that he was referring to anyone else as the lobby group is the only organisation known to have toured the US with the overt intention of influencing the country and its government's position on the South African land debate.
When Trump tweeted that he had told his secretary of state, Mike Pompeo, to monitor the situation in South Africa due to what he described as "land and farm seizures … and the large-scale killing of farmers", AfriForum's deputy CEO Ernst Roets told the Sunday Times that he believed the organisation had played a role  in influencing the US president on the matter.
This followed the lobby group's trip to the country in May. Their adventures included an interview on Fox News and bumping into US national security adviser and highly conservative Republican John Bolton, whom they posted pics with. The Squirrel told CNN: "Those people overseas that are taken in by this message of whites in South Africa being under threat, they are looking at South Africa through the lens of black versus white. (OMG- here we go again)  And South Africa has long moved away from that. "In the main, most of them are racists. (and again) And they are not very positively disposed towards black people. (Here we go with the pathetic "victim" syndrome again.) Their voice, a seemingly prominent voice, is because they are talking on race issues and saying there is a racial war. There is no racial war in South Africa. (OMG) White South Africans are working with us to resolve this issue." The full interview can be watched here.
WHY the Squirrel cares a hoot about you loosing your land or your job…
The Squirrel doesn't care about the impoverishment of anybody resulting from his" expropriation " policies. Not of the people losing property, not of the jobs being lost as a result. He doesn't need to care. BEE made him a very, very wealthy man.
TWICE now in a row this pathological commi  lair has denied farm murders  takes place in South Africa. Just as the bugger lied and said there is  no land grabs in South Africa.  Now he even took it a step further and accuse Afriforum as "racists." This is arrogance beyond comprehension. As for the "race" issue is it him , Malema and Mnxitama that is hard at work to divide the country along racial lines for cheap political points and hidden agendas– not Afriforum. Now he again is using the power of flat denial and blame-shifting to hide his own atrocities against the white people of South Africa...how convenient indeed!  The bullsh*t and denials from the Squirrel simply leaves one gobsmacked– but then again quite expected as he has a long history of spinning words, being a calculated mass murderer,  have a legacy of hating whites- and by no means can be trusted to even represent whites.
Thus the blatant lies from the Squirrel as well as jumping onto the "race" wagon again quite frankly is pathetic but never-the-less fits his Mr. Jekyll and Mr. Hyde false narrative. Ramaphosa has been trained by the Oppenheimer clan- pushed in to stardom by the Oppenheimer clan- and now appointed and patronized as "president" by the Oppenheimer clan. Ramaphosa is not the president of the white Boer/Afrikaner people, never was- and never will be. Under his watch they are callously murdered, alienated,dehumanized and now he plans to disown them as well. He is the enemy of the white Boer/Afrikaner people. The only time the Squirrel can be trusted to speak the truth-  is when his deceptionous  trap under his big nose stays  shut.
IT comes as no surprise  the Squirrel is lying through his neck about the farm murders- because it is a well-planned covert operation orchestrated , funded and controlled by the ANC rat-regime itself- looking at the sophisticated army equipment and weaponry used in these attacks.
SO- let us then have a look at the "false" farm attacks and murders that "never" happens that are supposed to be "advocated" by the white "racists" that the Squirrel referred to again. Let us only take one month- the past month of November 2018- and have a look-see just who is right about whites being brutally attacked…the Squirrel– or the "white racists?":
November 22 2018: A farm attack took place on a milk farm between Dannhauser and Dundee in KZN at 15:00 on Tuesday 20 November 2018 . A white man (25) was tied up and a white woman (55) was shot. Ian Cameron of AfriForum confirmed that the woman is Corrie van Rensburg and that the 4 black thugs also opened fire on her brother when he arrived at the farm. She was wounded in the leg. (Link)
2. 23 November 2018: An elderly white woman was attacked by black thugs on a small holding in Nelspruit. Only 2 cellphones was stolen. ( Link) 
3. 23 November 2018: TWO black thugs were killed while they tried to rob a white residential home in Durban. The two were shot by patrolling security company personnel. ( Link) 
4.
Matric student Tony van Wyk and his younger half brother and sister are determined to make their dad proud in year-end exams as he fights to survive 10 gunshot wounds inflicted upon him during a home invasion last week. Johan van Wyk, 40, was relaxing with his family at their Broederstroom home when three black armed thugs  burst onto their property with guns blazing. (Link) 
5.  November 20 2018: A white cyclist has been attacked by black thugs in Gordon's Bay, near Cape Town, South Africa.
This incident will be the second near fatal attack on a cyclist in less then a week in the same area of Gordon's Bay. ( Link) 
6. November 19 2018:  A farm attack took place at  De Doorns, in the Western Cape Province. It was reported early on Sunday, 18 November 2018, by Ian Cameron on twitter that an elderly white male victim was stabbed several times by two black thugs  who fled on foot. A female white victim managed to climb into the roof from where she called emergency services and raised the alarm. There have been no arrests yet and police are investigating. (Link) 
7. November 17 2018:  Another farmer was murdered by black thugs in the Pienaarsrivier region at Zaagkuildrift farm at about 02h00. The deceased was shot on the chest with just 1 shot. He was certified dead by Pienaarsrivier EMS. According to the witness Ms Paulina Mochabang who is the deceased 's girlfriend, the suspects came to the farm and started banging at the door of the room they were sleeping in. The deceased went to the door to establish who it was and after realizing that they were in danger, locked Paulina in the toilet inside the room. Then Paulina heard shots being fired. She remained in the toilet until around 05hoo when she could hear that the thugs  had already left. When she came out she found the deceased lying on the floor with a gunshot wound on the chest.
8.
9. November 12 2018: Lanseria, Gauteng Province. A white Chicken farmer was shot 8 times by black thugs in front of children aged 6,11,13 and 18. The thugs  shot at children who managed to escape but missed. They then held gun to the 13 yr old girls head. There were 2 other female victims too. Phones & jewelry taken. (Link) 
10. November 11 2018: An elderly white couple  was brutally attacked by black thugs on a smallholding in Theoville in the early morning hours.Both victims are in a stable condition in the hospital.
11. November 11 2018:
12.. November 08 2018:  A white farm manager (40) was tied up with wire, hands behind his back and repeatedly and brutally stabbed and hacked to death by black thugs His wife was also  raped by the thugs. The victim was dragged 100m from where him and his wife were initially attacked and was then hung from a wire by his feet after which he was stabbed until he died. (Link) 
13. November 02 2018: A 73-year-old white woman repeatedly fired warning shots while farm attackers were relentlessly trying to invade her house on a farm near Brits. Rita Ras was woken up by her dogs barking around 00.45. Her security alarm went off and she heard a security door being broken. "They had broken open the security door to the laundry room and then the inside door. I have a security gate in the corridor and I fired warning shots in the direction they were coming from. They then tried to get in from the other side of the house and the next moment they broke the window into my bedroom. They wanted to come in. I fired more warning shots towards the window," Ras told the Kormorant. In the mean time, Ras had managed to call for help on the community safety radio network. "Community members responded immediately and started arriving on the farm and the black thugs  fled." It is not known how many thugs were trying to get into her house. Shortly before this attack, 72-year-old Lou du Preez was hit with spanners when four black thugs invaded his house on a farm a short distance away from Ras' property. (Link) 
14. November 02 2018: A white Mooinooi farmer was attacked by 4 black thugs. They stole a T.V and assaulted a farmer. with a wrench. His arm was broken
25 November 2018: Another white farmer was attacked in the Groblersdal area on his farm Kleinwaterfontein. Four black thugs entered his homestead after he returned from the field. They robbed him and fled with his Isuzu pick up Reg. No: DWL 259 L.
Julius Malema- bank-rolled  M 16 British agent with a mission to destroy white South Africa by means of race division and anarchy. 
AND the British agents Mnxitama and Malema  are paid well for their  services to their British masters- sporting Gucci , 24-carat Breitling-  and blue chip.
This is 16 quick incidents we traced that happened to whites and farmers this past month- and we did not even tried very hard to find evidence of the ongoing farm attacks in South Africa. But lo– here comes Mr. "Squirrel" and blatantly lied (again) to the international community that there is no attacks or farm murders on whites in South Africa- and this only is a white "racist" rhetoric. So what has the Squirrel to hide by denying the brutal truth Afriforum tries to tell the world then? Is it because Mr. Squirrel knows it to be the truth- but to try to save his own face now try to hide it from the international world in order to clinch a few deals and investments? 
Ramaphosa is a Jew puppet- a globalist – controlled puppet that feels nothing for the white Afrkaner. Also read how Ramaphosa sold his  soul to the Oppenheimer Jews for R 900 million.
FARM ATTACKS
In 1990 – 31 Farm attacks recorded
In 1991 – 83 Farm attacks recorded
In 1992 – 113 Farm attacks recorded
In 1993 – 166 Farm attacks recorded
In 1994 – 122 Farm attacks recorded ( ANC Take over )
In 1995 – 113 Farm attacks recorded
In 1996 – 84 Farm attacks recorded
In 1997 – 158 Farm attacks recorded
In 1998 – 237 Farm attacks recorded
In 1999 – 191 Farm attacks recorded
In 2000 – 233 Farm attacks recorded
In 2001 – 162 Farm attacks recorded
In 2002 – 239 Farm attacks recorded
In 2003 – 193 Farm attacks recorded
In 2004 – 123 Farm attacks recorded
In 2005 – 108 Farm attacks recorded
In 2006 – 99 Farm attacks recorded
In 2007 – 106 Farm attacks recorded
In 2008 – 192 Farm attacks recorded
In 2009 – 169 Farm attacks recorded
In 2010 – 141 Farm attacks recorded
In 2011 – 92 Farm attacks recorded
In 2012 – 153 Farm attacks recorded
In 2013 – 181 Farm attacks recorded
*On 5 December 2013, Nelson Mandela passes away. I wish to focus your attention on the fact that with 3096 Farm attacks between 1994 and 2013 Nelsom mandela has not made any serious effort to stop farm Murders.
In 2014 the EFF ( Economic freedom fighters ) participated in the General elections for the first time
In 2014 – 490 Farm attacks recorded
In 2015 – 318 Farm attacks recorded
In 2016 – 357 Farm attacks recorded
Statistics 2016 / 2017 recorded a further 27.5% Increase in Farm attacks
Let their faces be seen by all

Posted by Rory Beckett on Wednesday, March 15, 2017
Black thugs on the prowl to murder and steal in South Africa. This omen became a daily tradition since the illegal take-over by the ANC criminal regime. 
SO– As we can clearly see- Mr. "Squirrel" is deliberately lying through his neck about the farm attacks per se. This factually means the Squirrel wants to hide the fact that there is an onslaught against the white farmers- and not only an onslaught- but a very well planned military-style offensive – taken in consideration the type of military hardware and software used in this attacks. Now the question is just how much and how deep is the Squirrel himself involved in the attacks? That the red Goblin Malema is  actively partly involved in organizing some of  these attacks- is no secret. But then the unanswered question is who else in involved. Now we already substantiated that the National Intelligence is involved as well- because it is trough their "slush funds" that these black terror mobs are funded.
The police also is involved because it is their weaponry that are mostly used in this attacks. The question is who else in the higher ANC echelon is involved? There is a war waged against not only the whites- but against all the minority groups in South Africa- whether physical, economical- or spiritual. The Dutch Reformed Church forms part of this diabolical onslaught. Race division by mainly the South African media plays an integral part of this war. By launching wave after wave of  anti-white racist Psy-ops propaganda campaigns – the South African media keep this race division ongoing. We know the why. The "why " agenda is to break the white farmer's spirit through this continuous attacks and thus force him to give up his farm more easily . This whole diabolical agenda  forms part of the illegal cointelpro "land expropriation" covert operations. "Racism", "Hate Speech" and the demonization of whites forms the nucleus of this onslaught. Race division is the name of the game- to keep white against black.
Before 1994 this never happened. Normal white, black , Indian and colored people lived in harmony together. There was jobs for all and enough for everyone. But then came the filthy British capital thugs and their false propaganda wars with the specific agenda to tear the country apart- instigating township violence and anarchy- using the black populace as their battering ram to destroy a good healthy economy and ripping societies apart. Today the same British hounds of hell still are actively sowing discord , division and hatred between the races of South Africa while they plunder our precious resources. While corporate thieves the likes of the Rothschilds, Oppenheimers and Ruperts are paying political thugs of all the political parties to keep instigating racial hatred among the populace  they blissfully are stealing our platinum, coal,  gold and diamonds behind our backs- robbing our children of their rightful inheritance.
LISTEN TO HIMLIKE Made In Africa

Posted by Made In Africa on Monday, November 19, 2018
A HARD LESSON FOR THE CORRUPT SOUTH AFRICAN POLITICIANS
O when will the South African population realize that the true enemy of their country and the true villains robbing them blind sits on that evil little island far far away? When will the South African populace realize that the lying politicians are the pinnacle of evil– the instrument effectively exploited by this corporate  villains to destroy our societies and plunder our country? How can I hate a black man I never even met in my life? How can that black man hate me if he never even met me in his life as well? But political thugs the likes of Malema and Mnxitama are telling that black man to hate me…for what?
Using lies and false propaganda they poison our minds to hate each other. Who is the evil Satan in our paradise then- the black man I never met….the white man he never even knew- or the political thug on that podium sowing hatred and instigating murder against each other for no reason at all bar the lies and rubbish he thought out because he is paid by his British and American bosses for their own evil secret agendas? Now we hate each other because we "stole "each other's  land? THIS land belongs to NO one- bar to God who CREATED it! Who the hell is that mad politician that claims this land belonged to the white man or the black man? Did the white man or the black man help God to create this land? When that white man and black man become dead stiffs- to who then belongs this land? LONG after that white man and black man is gone- this land will still be here. To who then will it belong? Just because your great, great, great ancestor happened to take a shit under a Boabab tree in Namibia on his way to South Africa now gave you full title deed to that country too?
How dare Ramaphosa and Malema claim South Africa belong to the black people if the black people do not even own the land? Was each black child born with a title deed in his her hand from God giving him/her full power of God  he/she owns the land? Does Africa belong to the black people? Were they assisting God in creating Africa to lay such a preposterous claim?  Does Europe belong to the white man? Did he purchase it from God? Each and everyone in this world were born with f*ck-all. They came into this world stark naked- not even a friggen "stertriem" around their arses- and when they die- they also will take f*ck-all with them- not even a grain of sand from this land. So how can anybody claim it is "their" land? You are mere inhabitants of this world- simple passer-by's. You don't own NOTHING!
So stop bulshitting yourselves- and stop listening to the crap this devious political thugs try to flog you. They only do that to create an illusion that you are the "rightful" owners of this land. You are NOT! They only do it to create racial tensions so we can fight each other while their "masters" plunder the mineral resources. It all revolves around political power and money. They give a sh*t about you…or your children. They are politicians- they do not have a sense of guilt. Hating the white man or killing the white farmer that put food on your plate only will end up splatting in your own face when you again visist the supermarlket and find nothing on the shelves. Ask your Zimbabwean brothers how it feels. They also listened to a friggen lying politician. Where is that politician now? What are they now telling their children where is the food, why are the children hungry – and why did they kill that white food producing farmer? 
WITH the farm murders comes the drought- and the food security starts to worsen. BUT we take it Ramasquirrel will have a plan  like feeding his "people" on Chinese road kills. 
Ramaphosa and his media fanfare club's little star also is fast fading. Germany already slammed the commi about the disgraceful discriminatory BEEE policies- and now the IMF also followed suit. The International Monetary Fund (IMF), after visiting South Africa, has warned that South Africa needs to pick up the pace of economic reforms. There was hope after Ramaphosa took over from Zuma and hope that there would have been improved governance. However the IMF report says that, that optimism has dissipated. The report looks at the catastrophe of state owned entities and in particular the mess at Eskom. 
South Africans must stop their bloody insanity. The filthy corporate thugs and politicians are playing you for the fools you have become.  When will the populace open their eyes and stop voting for these filthy politicians that does nothing for them at all- but only use their positions of power to enrich themselves while they oppress the populace to poverty levels? When will the South African populace realize that politicians are low life reptiles that only controls them, tax them and exploit them for their own greedy selfish gain? ALL politicians are in the pockets of the money powers…..Messrs  Ramaphosa , Mmiamane, Mnxitama and Malema included!
Do we need to say more?
There is no such thing as a "honest" politician- they are all paid pathological lairs and con-artists– irrespective WHAT political party they represent. Politics are from the devil. It is a cleverly designed system to control YOU at will!   YOU are the sheep they slaughter and exploit to enrich themselves. We do not need politicians or "presidents"  to control us. We are wise enough to control ourselves. Get rid of this useless politicians that cannot even do one single day's honest work- but live off our hard work and sweat. They are nothing less than blood-sucking parasites– sitting on their arses all day, either sleeping, talking rubbish- or stealing our taxes.  
This is especially for those liberal "charcoal burners." You recon you will be "excused" on this day of "reckoning" because your mind is wired-up back-wards? 
As long as we tolerate the hatred and radical rhetoric of political thugs the likes of the ANC, EFF and BLF – the farm murders will continue and our food resources will dwindle fast. As long as we simply sit idle and watch how these despots are tearing our societies apart- the silent genocide of whites will continue and a white backlash will surely be imminent that will lead to a full scale civil war. And trust me- the whites will not simply lie down and die. History has shown us time and again that this Boere/Afrikaners can be deadly adversaries that ripped the heart out of the mighty British army- and again gave 5 of the most powerful nations hell for 25 years.
Do not believe Malema's bullsh*t that the black people will totally exterminate the whites from African soil. Firstly that will never happen. The contrary may be closer to the truth.Whites are not so stupid and piss-Lillies  as Malema , Mnxitama and their cronies want you to believe because whites simply are very quiet these days. Take their land like Ramaphosa and Malema plans- and see a ticking time-bomb explode. And it's going to be ugly- believe you me. And secondly- loud mouth Malema surely will not be in the front-line when that hell he himself instigated- brake loose. The little fat coward will make sure he hides very, very far from the action. He only learned recently someone wants to pop his ugly cork and now he strolls around with SEVEN security guards! Comes to show Malema is one big bag of bullsh*t as long as he can hide behind his "people. " And there we thought he bragged a "good revolutionary" is not afraid to die? Appears Malema is not a "good revolutionary " at all. BUT then again Malema only represent the majority politicians- all useless loud mouth no-good for nothing thieves and racketeers living off the sweat of others.
THIS is how your so-called "politicians " operate….
This is Oscar Mabuyane the ANC's Eastern Cape Provincial Chairperson giving a voter cash in exchange for a vote ahead of a recent by-election in Great Kei Municipality.
As long as we allow the communist demons to walk around freely and taunting us from podiums – the slow extermination of the white man in South Africa will continue- resulting in a total economic melt down. As long as we freely submit ourselves and our free will to these corporate vultures and their paid puppets such as Rob Davies pushing discriminatory laws out against us- the impoverishment of the white nation will proceed and retaliation in the form of a civil rebellion will follow.
As long as we just stand by idly and watch- the murders on our farmers, old people, women  and children will escalate- which again will end up in a mass back lash from whites. Who will be the ones suffering hunger, who will be the ones suffering injuries or even death in such a war…the politicians that in the first  place instigated this human hell and suffering in this country? NO- it will be innocent families that will suffer- innocent people that will be dying in the streets, innocent babies that will be slaughtered all while these bastard politicians will jump the nearest airplane and flee the country.
It is time the white race in South Africa take some serious inventory of ourselves and where we stand with regard to the survival of our race, our future- and that of our children. Politicians are the reptilians among our societies. We must not vent our anger against each other- for we do not even know each other. Our vengeance must be directed against this inflammatory politicians that instigate racial hatred among us- the politicians that are selling our country to foreign vultures, the corrupt politicians that are robbing us blind and slowly starve us with taxes. The only good politician is a dead politician. 
SOURCED:
White Nation
WHITE NATION– WE DO NOT HATE WHITE LIBERALS– WE SIMPLY DESPISE THE FILTH!!
C'MON- SHARE OUR LINK