Do you have news to tell us? Send your e.mails with news and inquiries to: w.nation@mail.com
Register with us for free to follow our news on the right-hand tab
Article compiled  by: White Nation correspondent  Durban   November 27  2018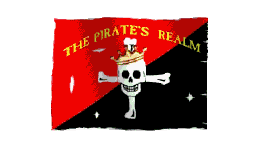 SOUTH AFRICA– THE MARXIST PIRATE's REALM DOWN SOUTH
WARNING- VERY GRAPHIC IMAGES- NOT ADVISABLE FOR SENSITIVE READERS!
BREAKING NEWS
SOUTH AFRICA is the most violent country in the world- and today it again was demonstrated in the most gruesome manner possible. A policeman is alleged to have shot and killed a woman and a man before turning the gun on himself in a dramatic double murder suicide, which played out in the Durban Regional court on Monday.
The horror South Africa has become- not the  country rammed down your throats as a "peaceful" rainbow nation- but on the contrary a  bleeding country that has lost all grips with itself to become the mecca of murder and mayhem under a very violent and careless communist regime. 
Sources with knowledge of the incident, who spoke to TimesLIVE on condition of anonymity, said that a man believed to be a Saps officer had entered the court precinct with a gun. It is understood that the gunman spread of a barrage of gunfire in O-court on the building's 8th floor. The woman is believed to have been the gunman's wife.  The shooting is believed to have taken place while the court was out of session and the sitting magistrate had taken tea. Visibly shaken court staff, including clerks and interpreters, were seen escorted from the building by medics to waiting ambulances.
Paramedics and heavily armed police officers streamed into the Durban Regional court building while security officials barred the public from entering. The critically injured gunman was rushed from the scene in a Life Response 24/7 ambulance to a hospital on Durban's Ridge. A second man was transported by Rescue Care paramedics to another Durban hospital.
SOURCE:
https://www.timeslive.co.za/news/south-africa/2018-11-26-two-dead-in-apparent-love-triangle-court-shooting-in-durban/
WHITE NATION– WE DO NOT HATE WHITE LIBERALS– WE SIMPLY DESPISE THE FILTH!!
C'MON- SHARE OUR LINK