Do you have news to tell us? Send your e.mails with news and inquiries to: w.nation@mail.com
Register with us for free to follow our news on the right-hand tab
TAKE NOTE: ONLY NEW ARTICLES WILL BE OPEN TO COMMENTS.
Article compiled  by: White Nation correspondent  Durban    December 01 2018
ALSO VISIT:
Firm that won R1bn Joburg fleet contract paid Malema-EFF 'slush fund'
Russia welcomes 15000  white South African farmers
ANC regime again tampers with Bachelors Degree requirements
Chinese farmers take over pre-white owned  Zimbabwe farms
New World Order Skull and Bones freak George Bush Sr. eventually went to his master- dead
R296 billion – This is how much the South African government wasted in 5 years
RAINBOW NATION DESCENDING INTO BLOODY CHAOS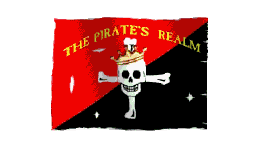 SOUTH AFRICA– THE MARXIST PIRATE's REALM DOWN SOUTH
" Those people overseas that are taken in by this message of whites in South Africa being under threat, they are looking at South Africa through the lens of black versus white. And South Africa has long moved away from that."-  Cyril Ramaphosa on CNN.
"President Cyril Ramaphosa is blatantly lying to the world when he says that there are NO farm murders and land grabs in South Africa."- Donald Trump- US President.
" When an African becomes rich, his bank accounts are in Switzerland. He travels to France for Medical treatment. He invests in Germany. He buys from Dubai. He consumes Chinese. He prays in Rome or Mecca. His children study in Europe. He travels to Canada, USA, Europe for tourism. If he die, he will be buried in his native country of Africa. Africa is just a cemetery for Africans. How could a cemetery be developed?"- Vladimir Putin Russian President. 
THERE is an orchestrated  and deliberately clandestine planned terror campaign launched against whites in South Africa by the radical and extremist British sponsored EFF  far-leftist terrorist group of Julius Malema and his toxic racist politics.
IN this video below you can see how black EFF thugs attacks a white pedestrian in Cape Town's CBD  and brutally start kicking him until he is near unconscious- simply because he happens to be white.
https://www.facebook.com/capexit/videos/312698246239411/?t=2
https://www.facebook.com/mullerhelgard/videos/370067637073485/?t=10
This brutal racism lately become the new trend of the left wing extremist hooligans. The EFF are used by the British leftist elite corporate  ghouls like Soros and Robin Renwick to spear-head the anti-white offensive in South Africa.
Below we again see the EFF being used to fuel racist hatred by chanting "White man you must die."
The irony is that the  ultra-left South African local media such as Media 24 News, 702, New Nation(Gupta controlled) and Africa Check (George Soros funded) become  very silent about this.
Also Fake British news outlets such as Mail On-line ,CNN and American Washington Post never condemn this atrocious and brutal black racist behavior against whites – but rather would side with the black  radical perpetrators- patronizing and down-playing their misplaced racism.. Was it a group of white men kicking a black man into near subconsciousness- immediately the hippocratic  media would have gone ape shit. There is a direct media as well as physicaland psychological  offensive being going on against everything that is white in South Africa.
ANOTHER deliberate assault against the whites in South Africa by the political terrorists of the EFF and BLF- a smear campaign against white dolls sold in outlets and shopping malls . This again is a deliberate offensive against the white man- incorporating the means of false propaganda campaigns. This all is British Intelligence instigated "black-ops" campaign  to start a full scale civil war against the whites in South Africa.
The EFF hooligans destroyed Vodacom shops in Polokwane this week- Urban terrorism.
White owned businesses are destroyed- another form of attack on whites in South Africa by the EFF to destroy the economy
The EFF destroying white history
EFF Destroying white universities….
EFF handing in a motion to steal white owned farms..
EFF destabilizing the parliament
In Jet Park EFF rioters set fire to a truck.
ANOTHER deliberate attack by the EFF on whites: They spray-painted "Dubula iBhunu – EFF" (Kill the Boer).on the farm door.  Tobie and his wife Desiree was brutally assaulted this week on their Farm. The EFF terrorists told Tobie "now you will watch as we rape this white bitch." They doused Tobie with petrol & wanted to set him on fire.
ORCHESTRATED MEDIA HIPPOCRACY IN SA: Tanya Weirs was brutally murdered by this thug on the right- Frans Maela– he stabbed her 21 times and like a crazy monster gouged her eyes out. Yet the South African media and social mafia never uttered one single condemnation against it.
Just yesterday former Springbok Naka Drotsky was shot three times by heavily armed black terrorists on his brothers farm. Former Springbok hooker Naka Drotské has lost "almost a third of his blood" after being shot and injured during the pre-planned attack. Drotské was shot three times attempting to protect his family from the attackers. The EFF also are suspected to be behind this farm attacks. The perpetrators never will be tracked down and prosecuted as this attacks is politically organized – funded from National Intelligence "slush funds "– and executed military style with government supplied weapons. This forms part of the  "land expropriation" agenda to install fear among white farmers and drive them off their land. The ANC communist regime  in Ekurhuleni—the eastern part of the province of Gauteng already is pushing ahead with its move to seize another three white-owned properties without compensation—this time in urban areas—in order to build houses for blacks, according to that region's mayor, Mzwandile Masina.
MALEMA and his radical militant EFF destroyers are allowed to proceed to destroy South Africa's  economy- from destabilizing parliament- to destroying buildings, transport, businesses and creating carnage in the streets. Now this is directly a Crime against the State– yet Malema and his red-cap military-stile vagrants are not persecuted or prosecuted. Now our question to this anti-white ANC dictatorship is simple: Why is the Boeremag members still in jail Mr. so-called Judge Eben Jansen?
Why is it so that those white Boertjies immediately were rounded up and prosecuted- had to wait 11 YEARS awaiting trail- and handed out the harshest and   inhuman jail sentences the so-called one-sided "law" could allow by YOU, their parole continuously denied by YOU for the so-called " attempted  overthrow" of an illegal terrorist ANC regime and faux "High Treason?" 
Why did you reject the statement by Capt. Deon Loots that this was a total GOVERNMENT set-up to entrap white Boer men- all mitigating factors that pointed to a deliberate conspiracy by this illegal regime – and could implicate leniency towards those men? ? But you rather obeyed the terrorist Charles Nqacula , the media hysteria- and political thugs that influenced your judgement. This  all while this bunch of radical red-capped terrorists now are busy destroying the country, challenging the regime for power, destabilizing the highest legislature- destroying our economy and committing a 100 times worse crimes against the state than those Boeremag Boertjies ever did?
Suddenly  you've  become very silent and do not even challenge or object the brutal rape of justice by this urban terrorists from a judiciary point of view? Your voice has become very quiet now Sir- yet YOU were the one that spare no effort in ensuring those white Boers were removed from their families and society for a very long time.  The agenda of your "handlers" was for you to prevent a white rebellion against a regime that shows nothing but contempt for the white Boer people- thus incarcerating those men as long as you can. 
If ever there was high treason- the EFF are committing the highest level of that high treason- yet you and your leftist goons are leaving them in peace to proceed to capture the country in chaos. Who pays you lucrative back-handers Sir? You and your leftist rabble are part of the ongoing white genocide in South Africa and your names will be remembered for what damage you inflicted on white God fearing people. Behind the protection of your black cloak you destroyed the lives of 23 families without blinking an eye because you want to act "politically correct." Double standards is a common culture on the bench too-  we see.
-AND THE TRUTH IS…..
SOURCE:
White Nation Network
WHITE NATION– WE DO NOT HATE WHITE LIBERALS– WE SIMPLY DESPISE THE FILTH!!
C'MON- SHARE OUR LINK